The design/form of this structure is different from any other furnaces or kilns in the local area.
Rather than a stand-alone structure, the furnace is built into the side of an earthen hill/bank.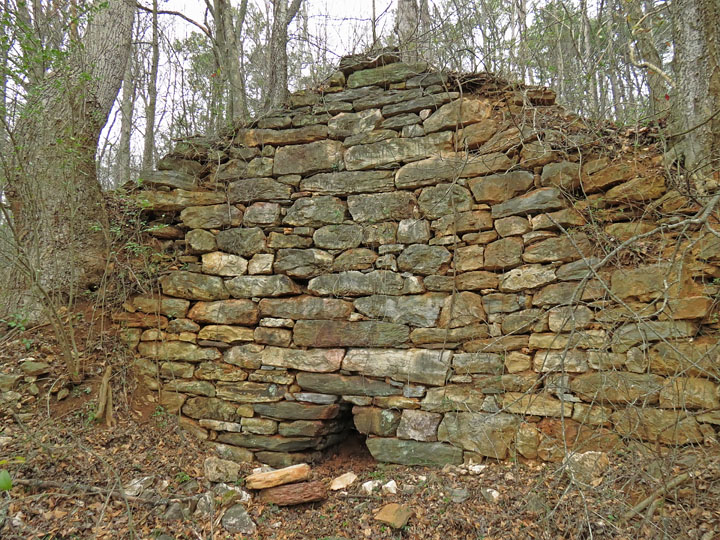 Front view of Pumpkinvine kiln/furnace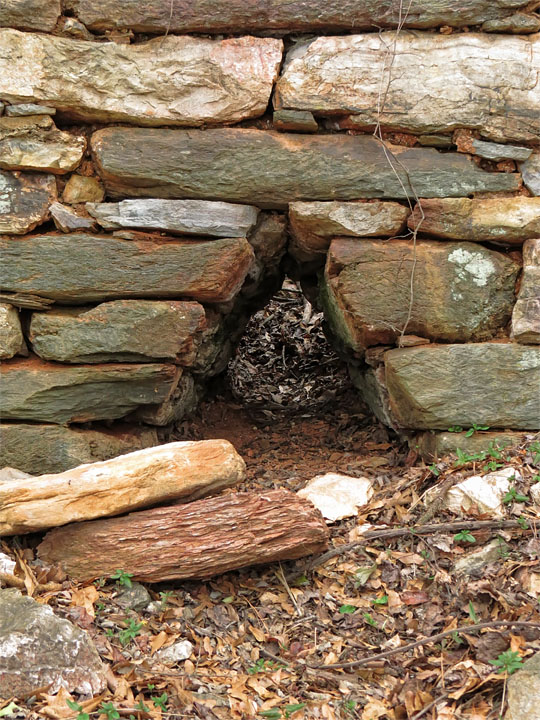 Front arch (or eye) of kiln/furnace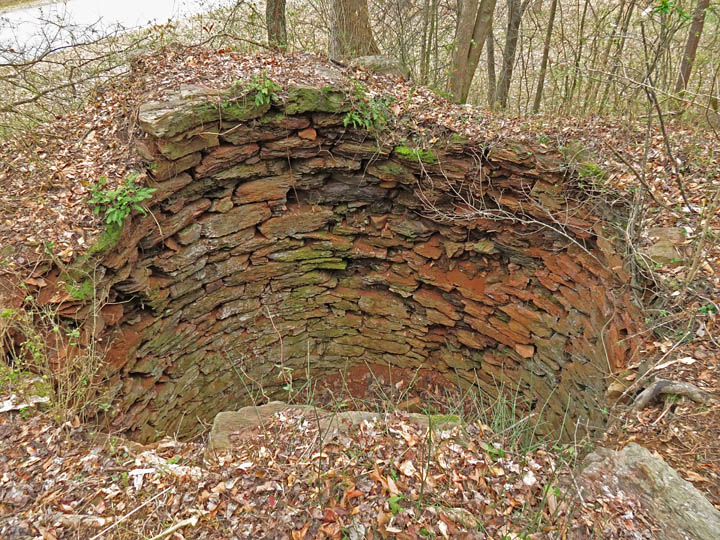 Kiln/furnace top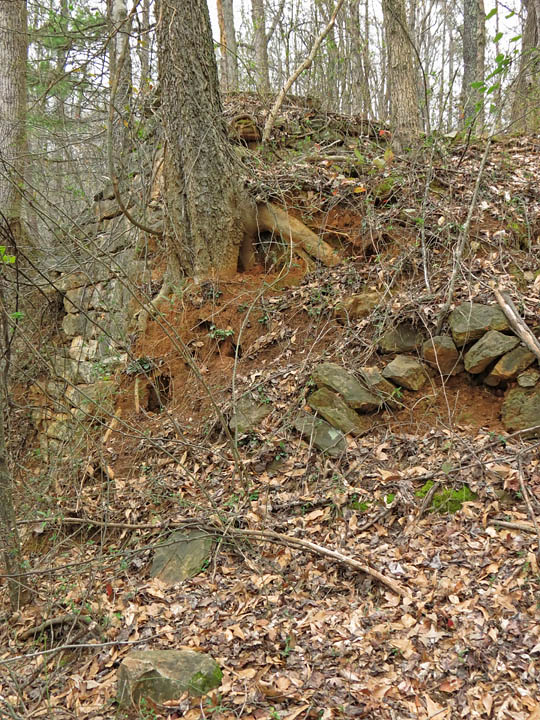 Side view of kiln/furnace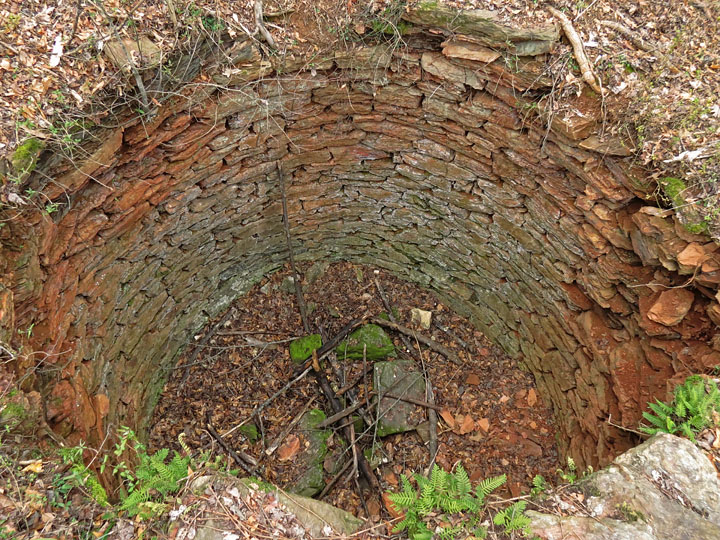 Looking down kiln/furnace chimney - loading hole.
---