Walking to the river from the parking area, a hint of ruins is visible on the far bank...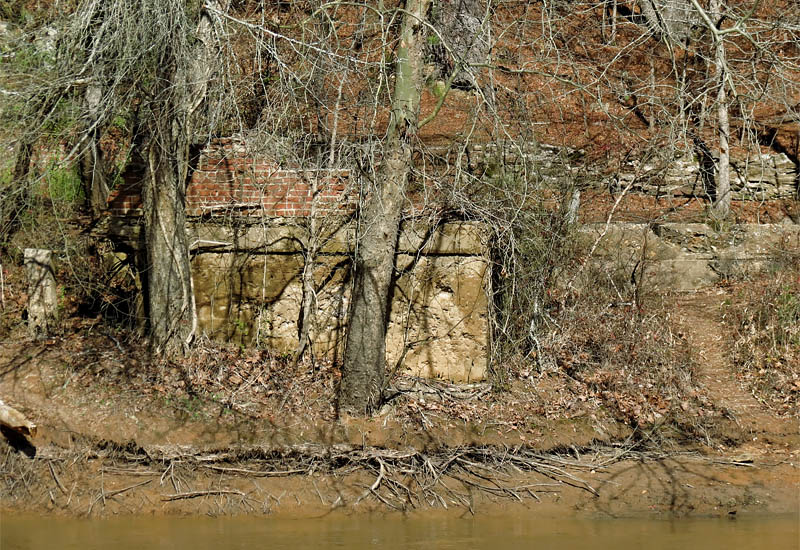 ---
Crossing the footbridge and turning right leads to the old mill complex: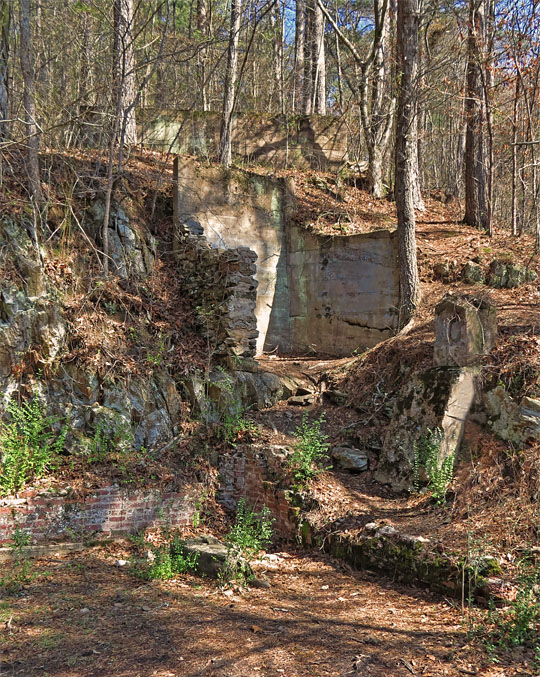 Ruins of various buildings on the hillside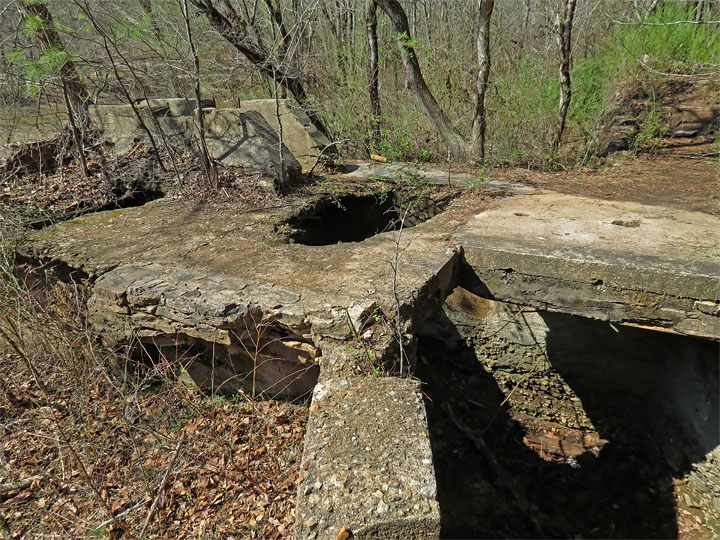 Foundations and floor of main mill structure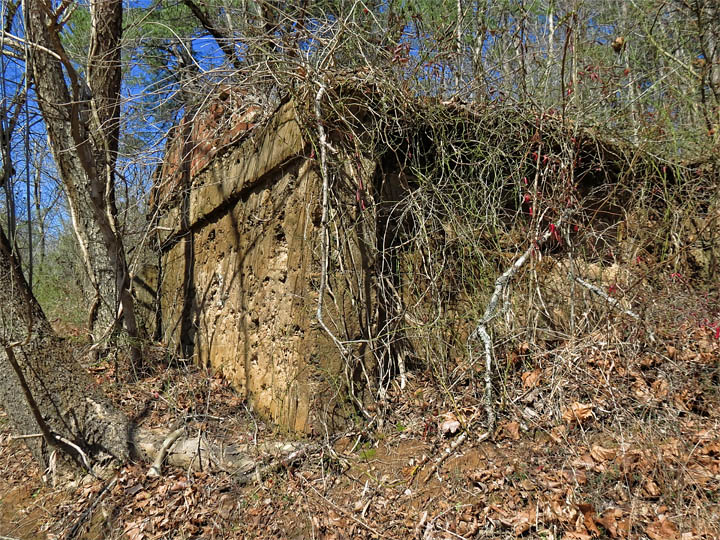 From the river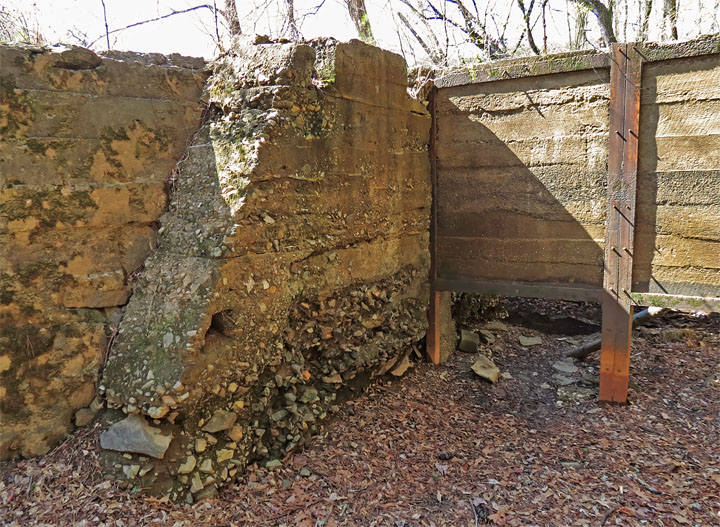 Mill water entry and sluice gate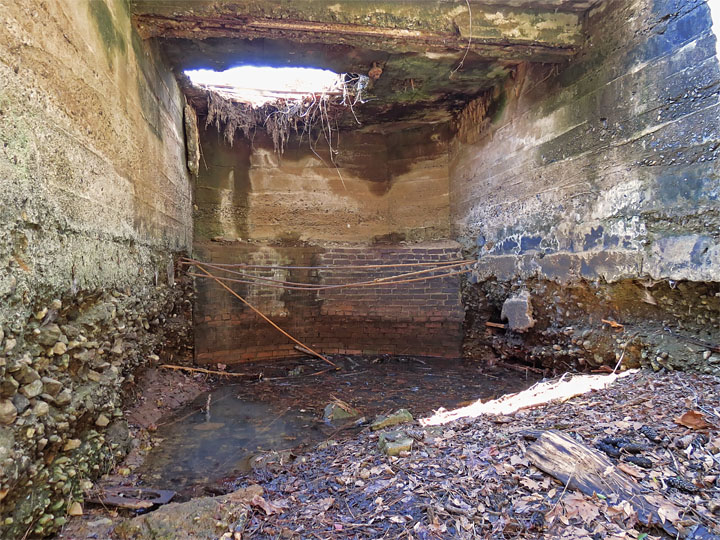 The lower level... This mill utilized a turbine in lieu of a water wheel.
Based on the layout, I'd guess that the turbine works were located here.
Floor rubble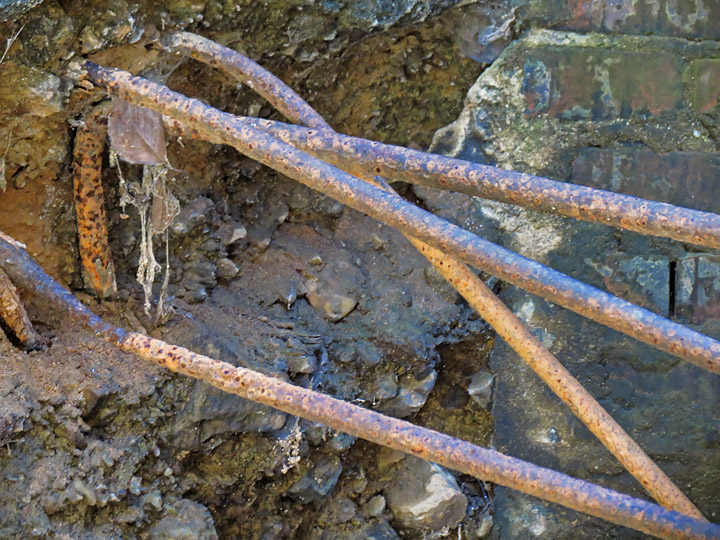 Iron re-bars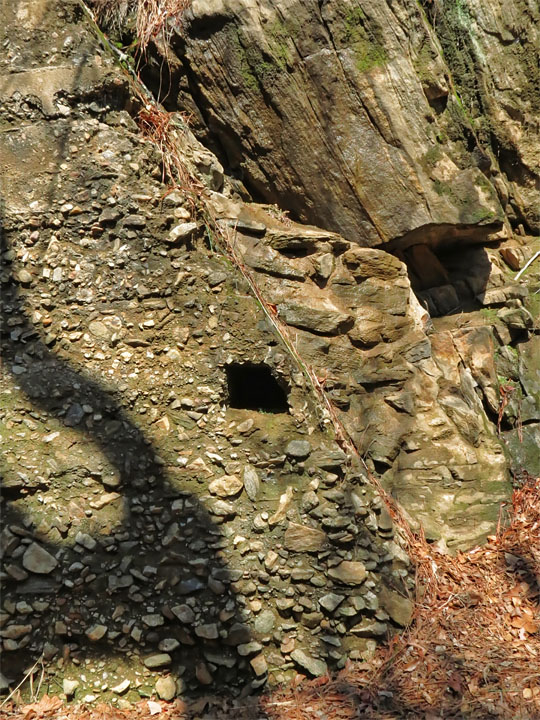 This angled water channel wall was mortised on both sides for a gate of some sort.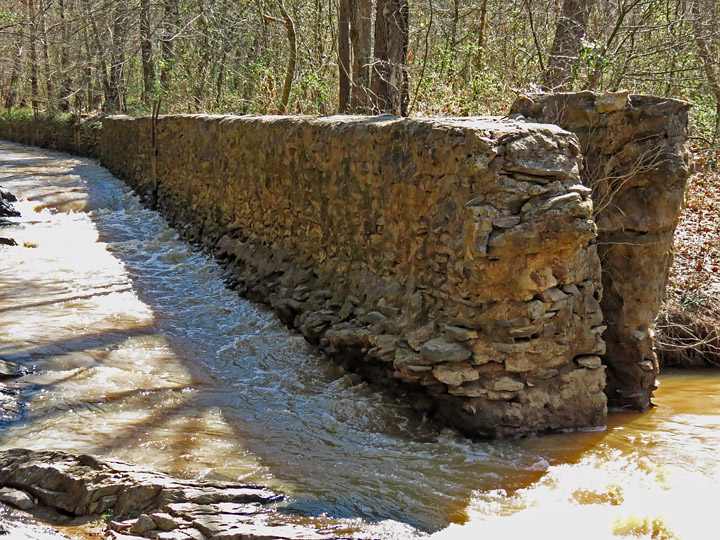 Lower end of millrace. There would have been some mechanism
here to control waterflow flow to the mill or divert back to the river.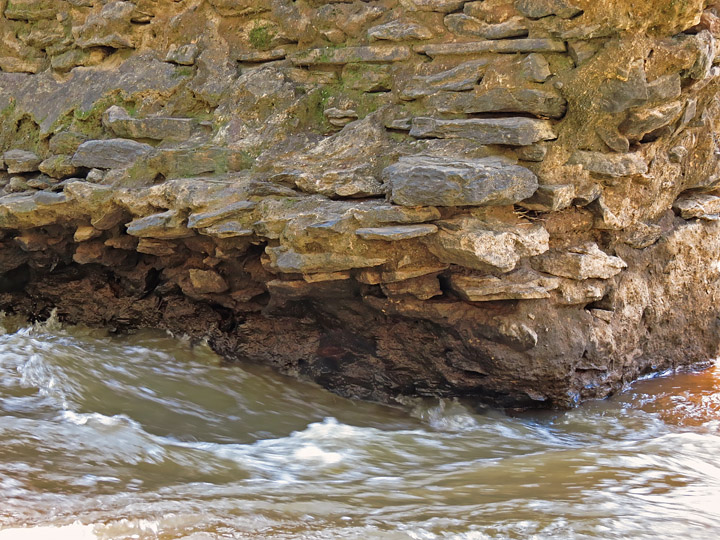 Detail of millrace wall base.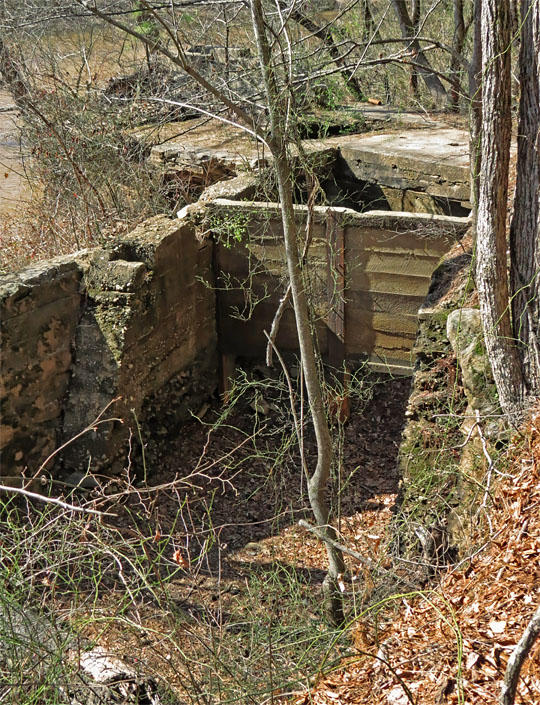 The water from the millrace would enter the mill through this channel.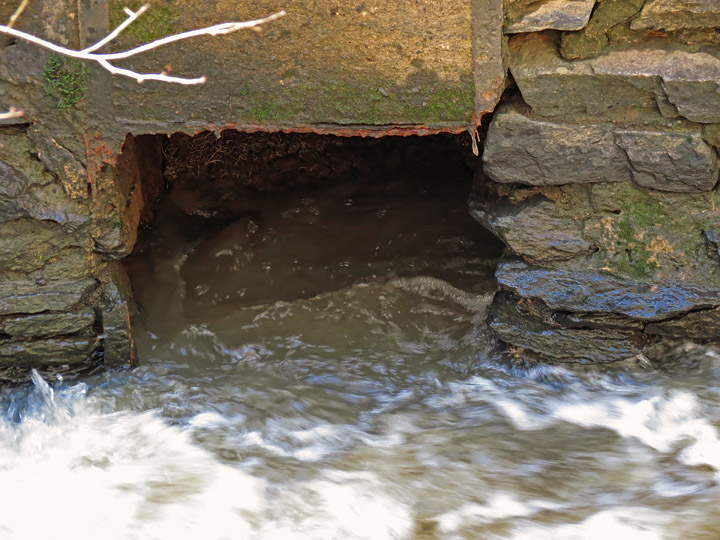 Cavity at one of millrace sluice-gate positions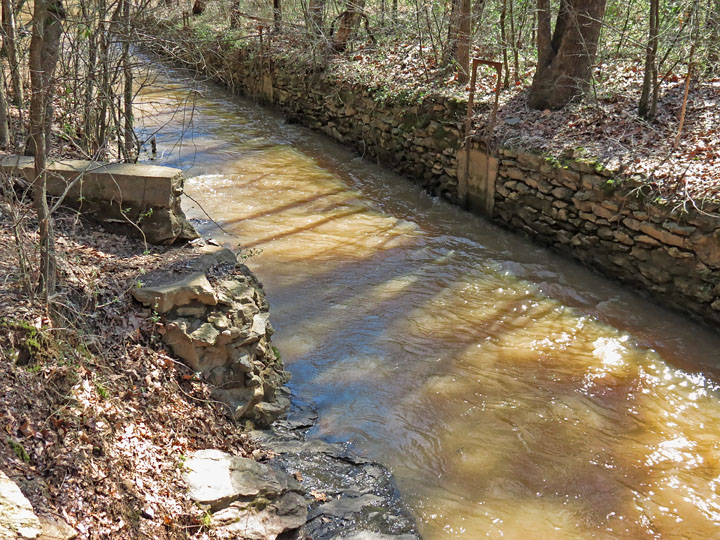 Millrace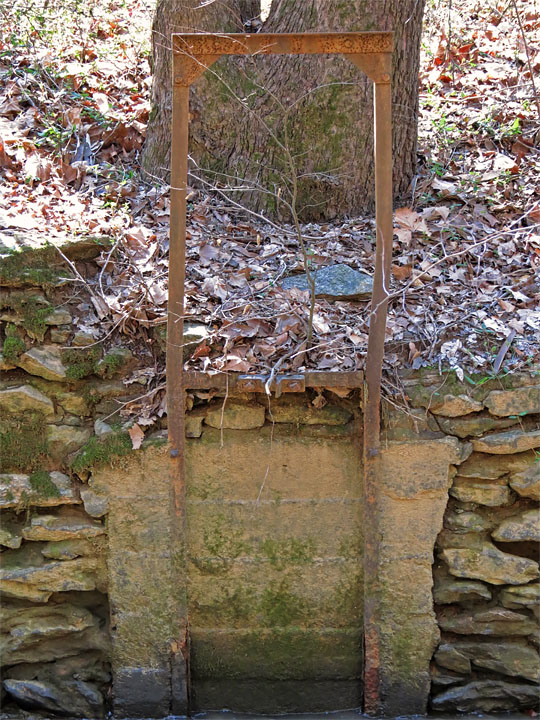 Sluice-gate frame
---
I retraced my steps to where I had first entered the mill complex, and started up the slope: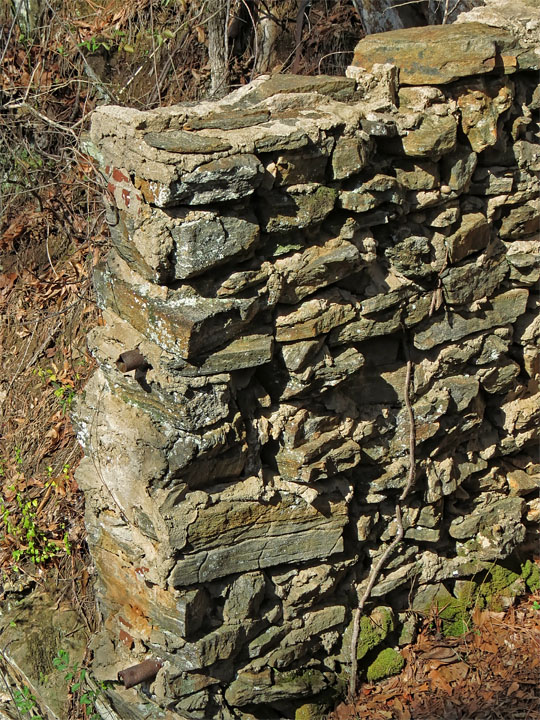 Wall jutting from hill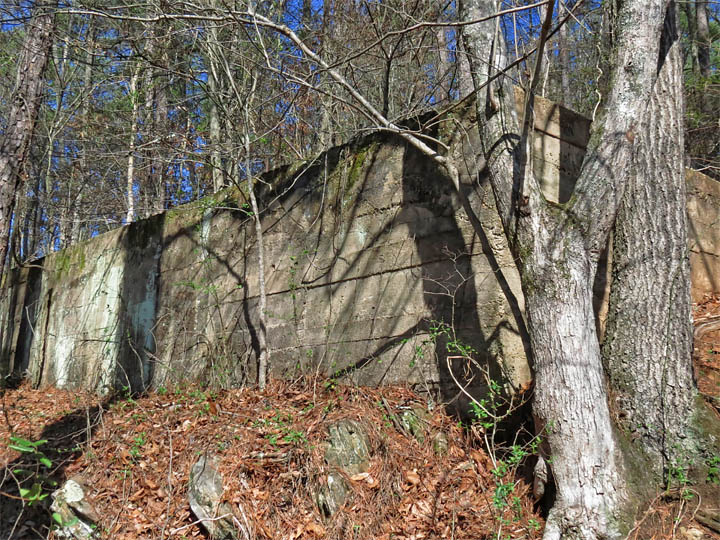 Mid-slope foundation ruins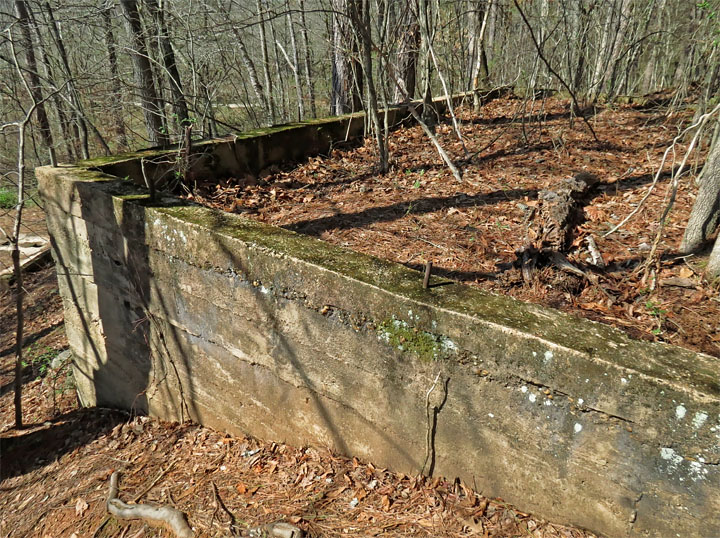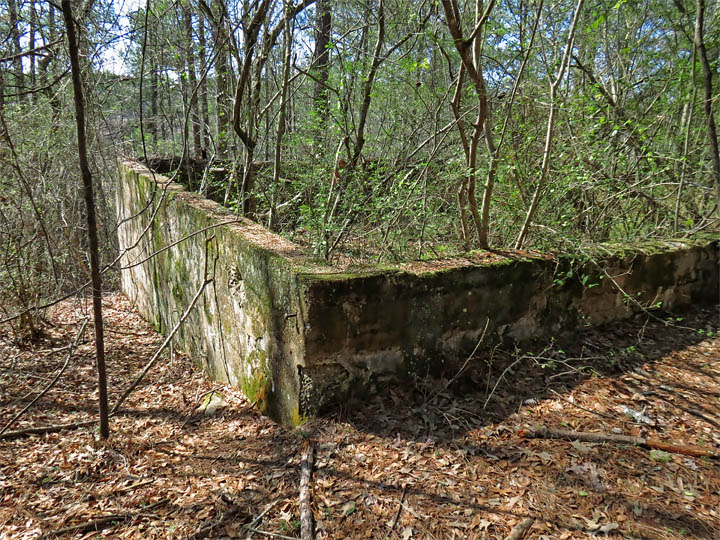 Foundation further up the hill...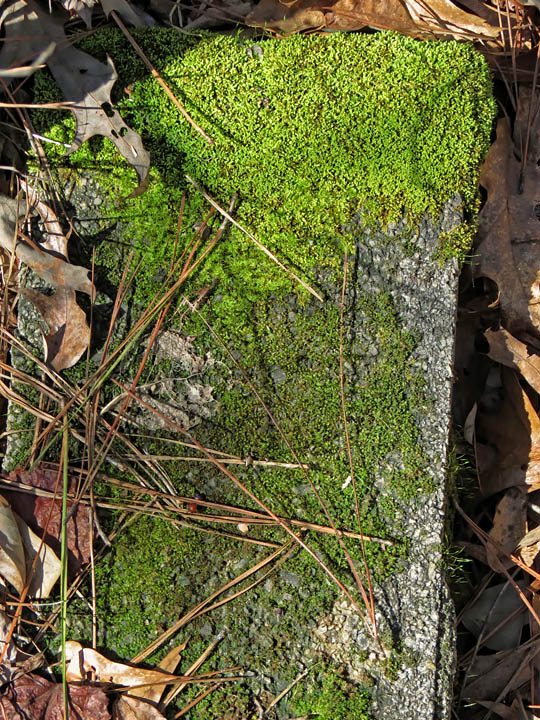 Mossy block
---
I searched the hillside for more structures and then worked my way
back to the river, coming out near the top of the millrace: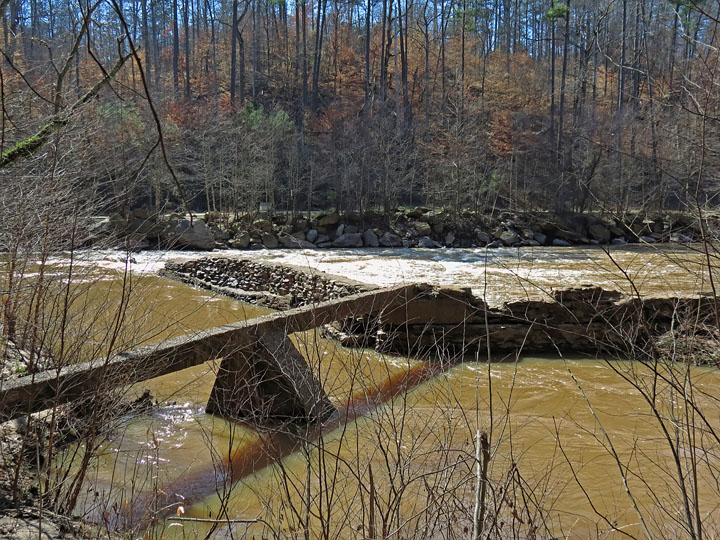 Millrace inlet-approach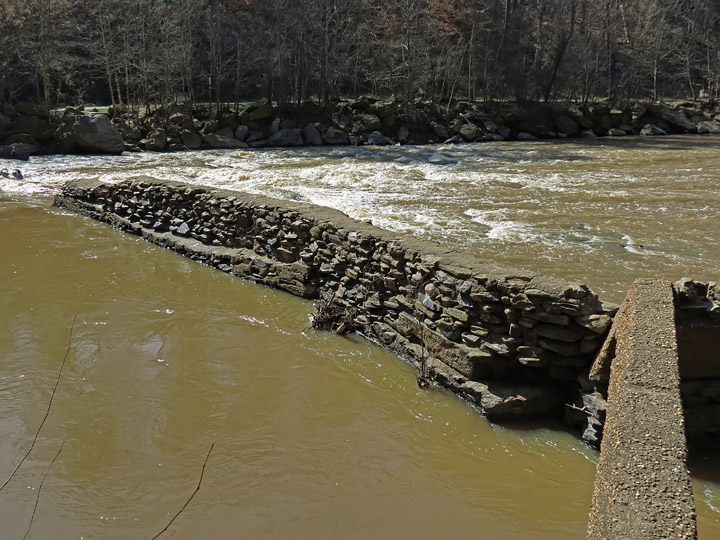 Breached dam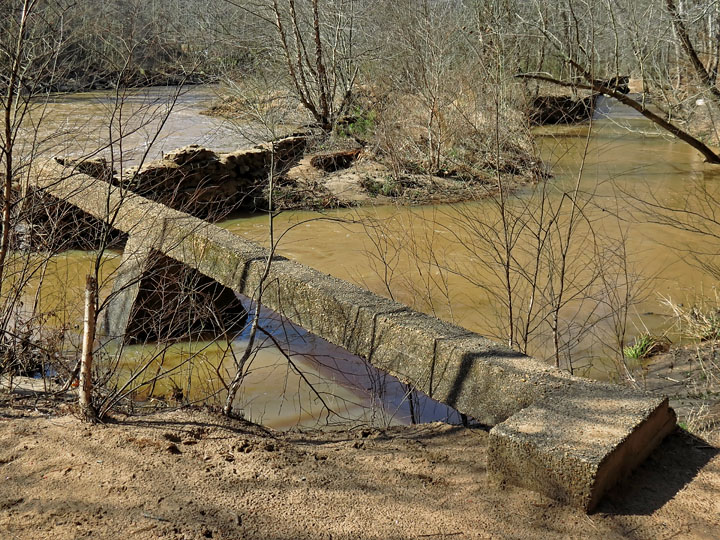 Probably the remains of a sluice gate to control entry of water into the millrace.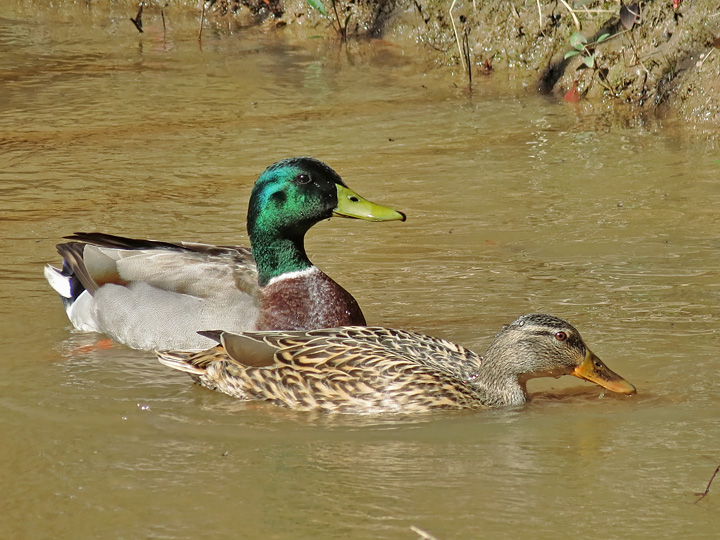 Mallards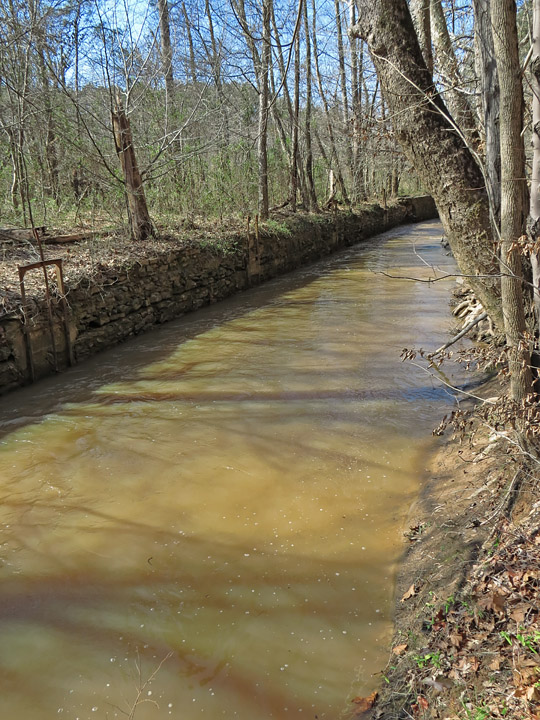 Millrace, looking downstream.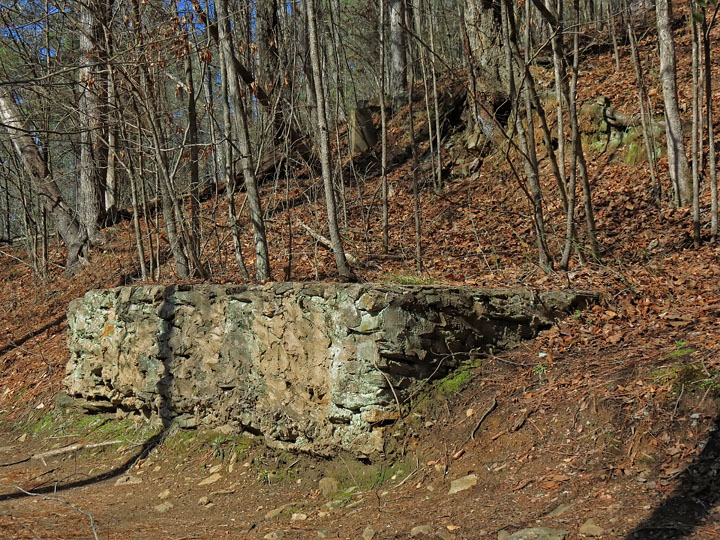 Foundation wall
---
Following the millrace downstream, I again approached the main mill area: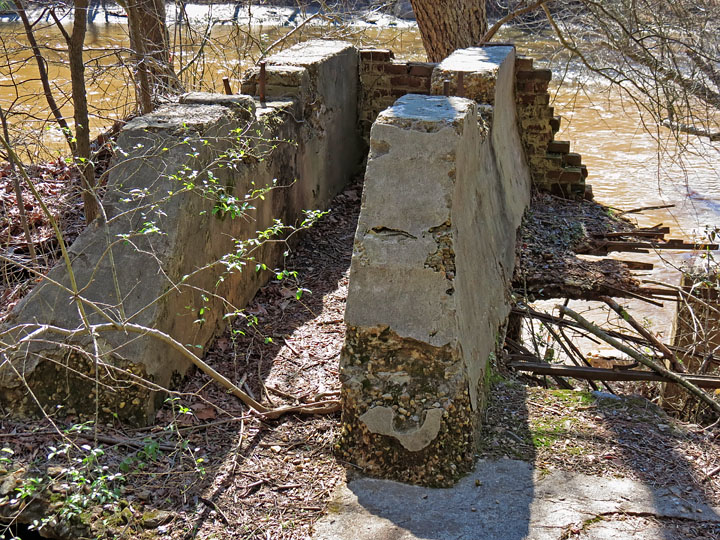 Support/base of some long-gone machinery...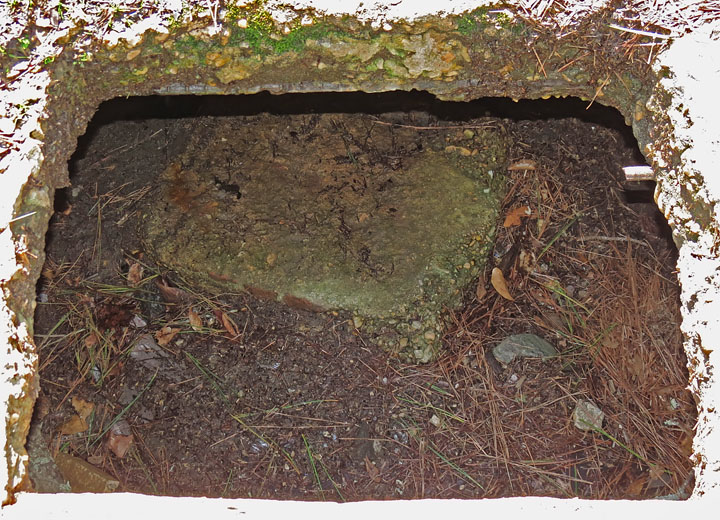 Looking down through a hole in the floor...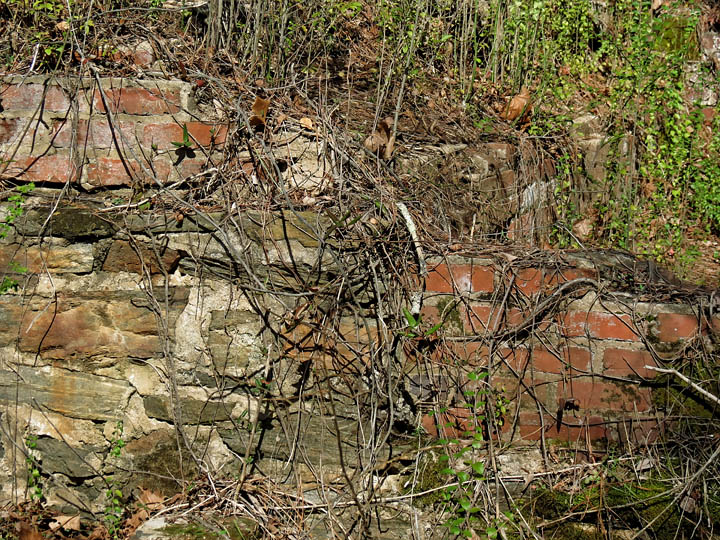 The ruins here were a mix of brick, stone and concrete.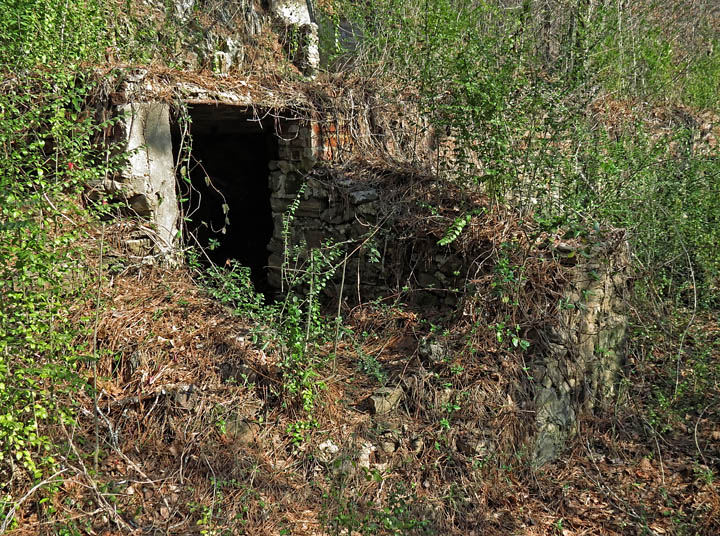 Opening into part of mill's basement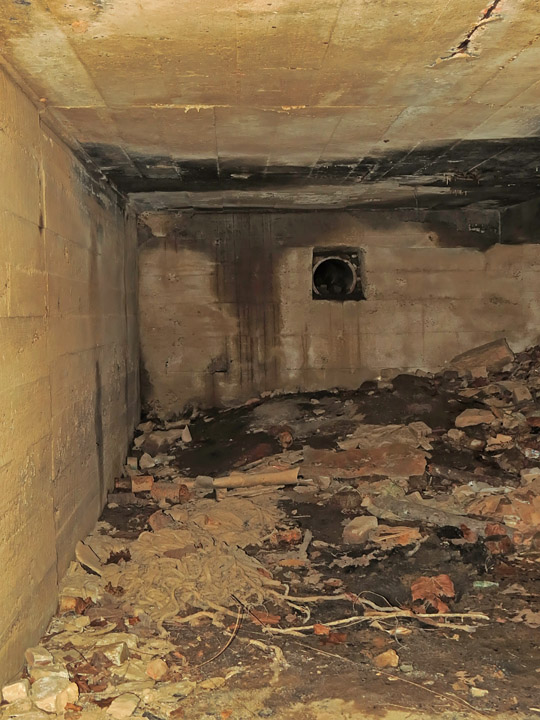 Basement. Do I see some of the cotton rope produced here?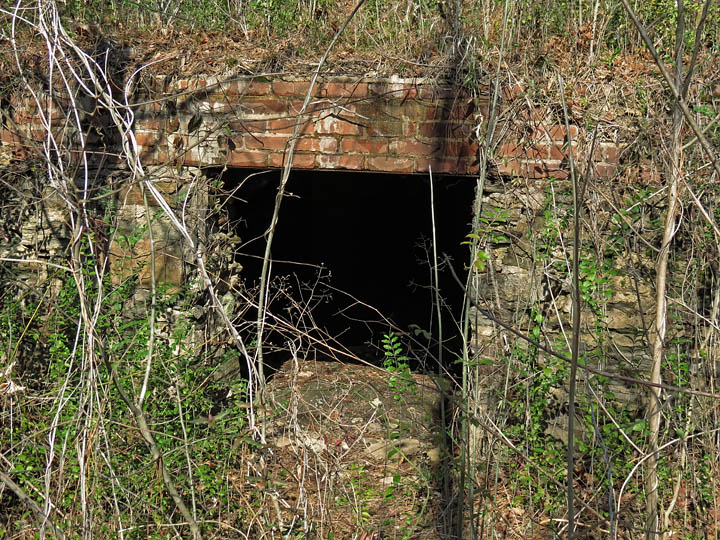 Opening into another basement section
---
Crossing the bridge back to the SW side of the river, I walked upstream for a ways: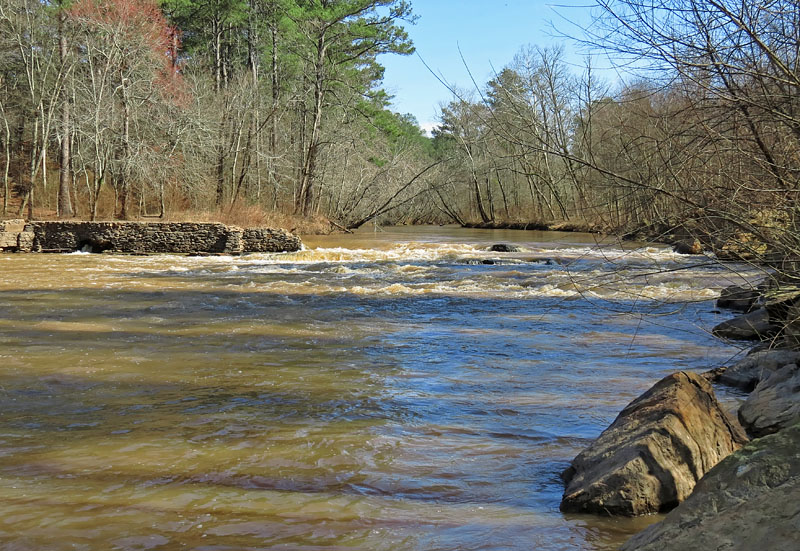 Little River and breached dam.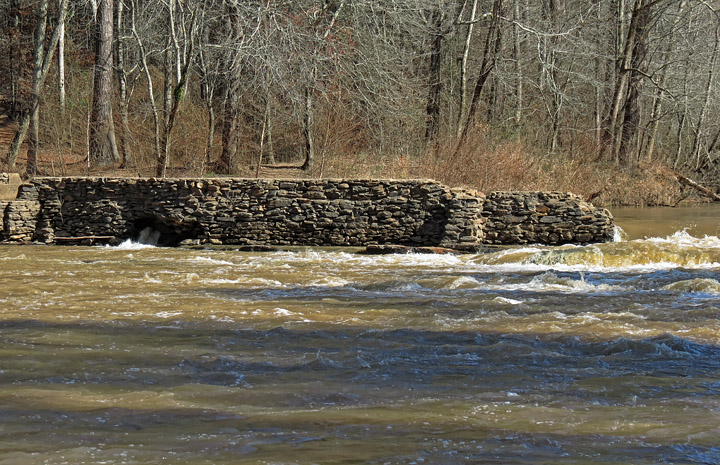 Detail of the broken dam. The millrace approach, seen earlier, is behind it.
---