(Not the best conditions (too sunny) for shooting wooded ruins, but you take what you get...)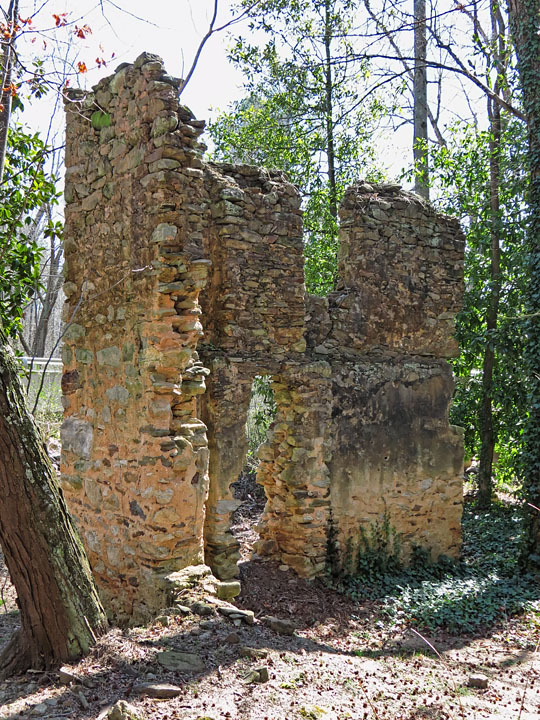 The south wall and a portion of one side are all that remain of the grist mill.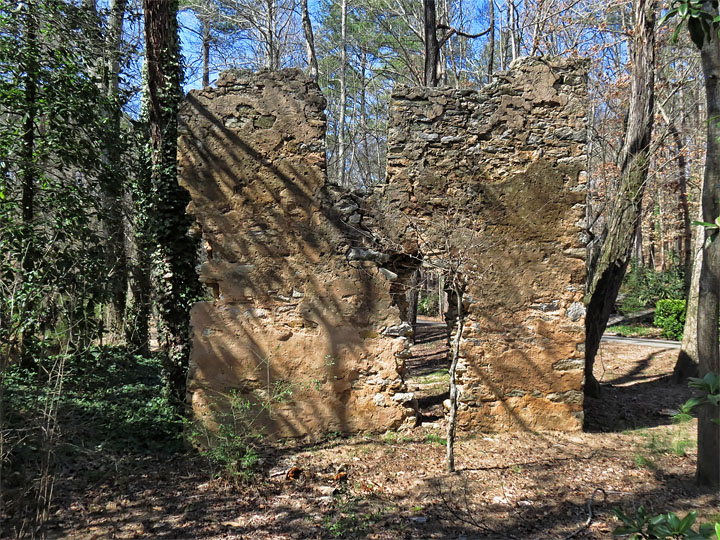 Exterior of south wall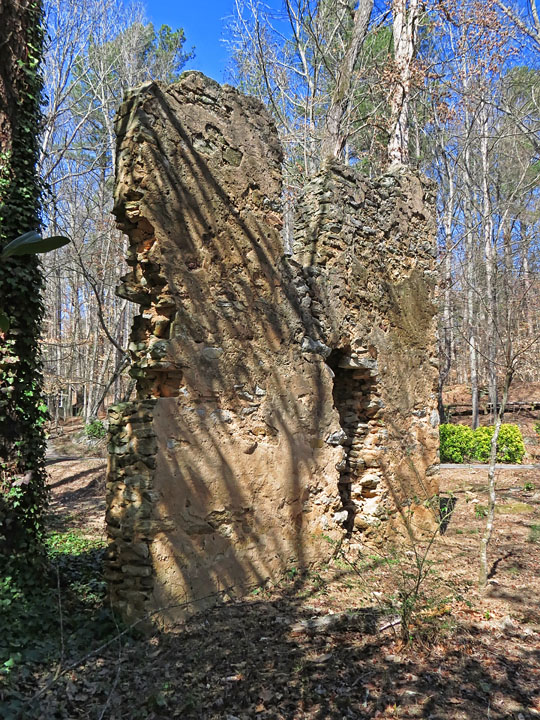 Viewed from another angle...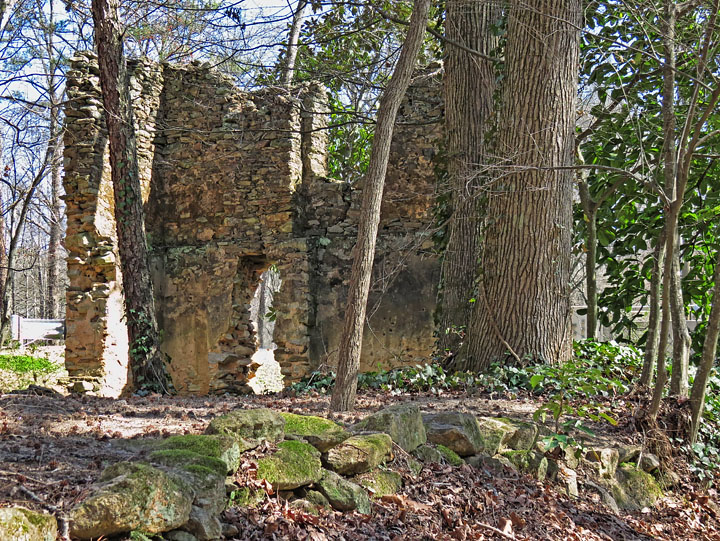 Mill ruin from the creek bed.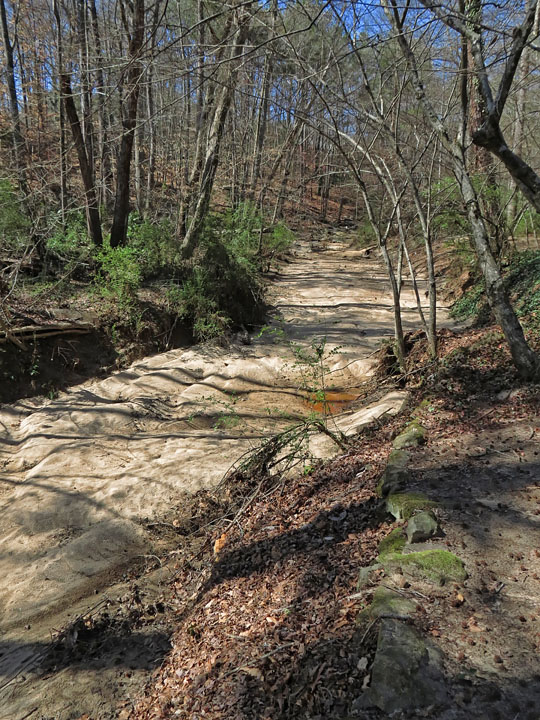 I suspected that this channel off the main creek was the old millrace...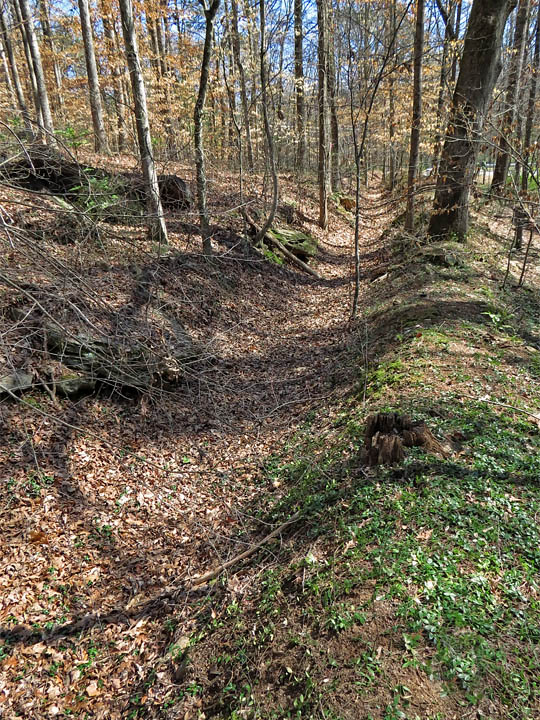 But the property owner pointed out the actual millrace...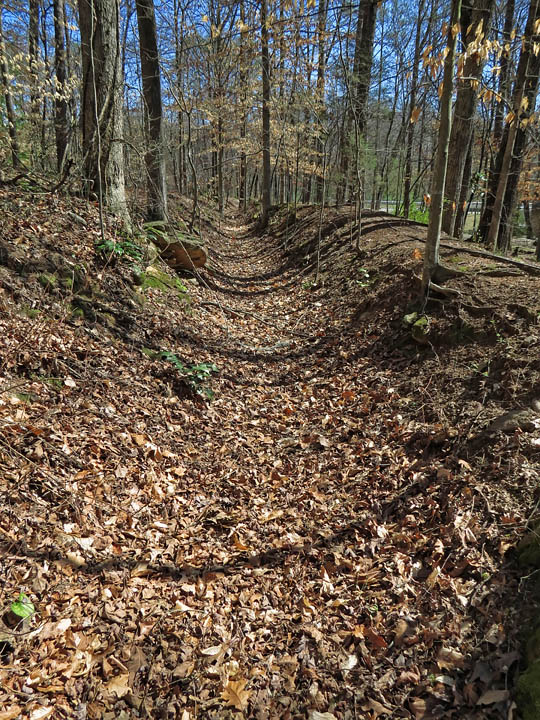 The earthen and stone millrace runs approximately 100 yards from a point upstream.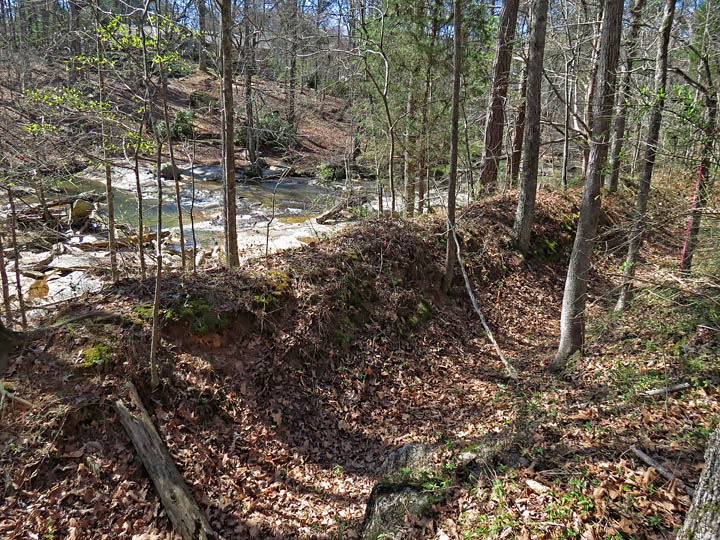 The millrace parallels Sewell Creek as it approaches the inlet point.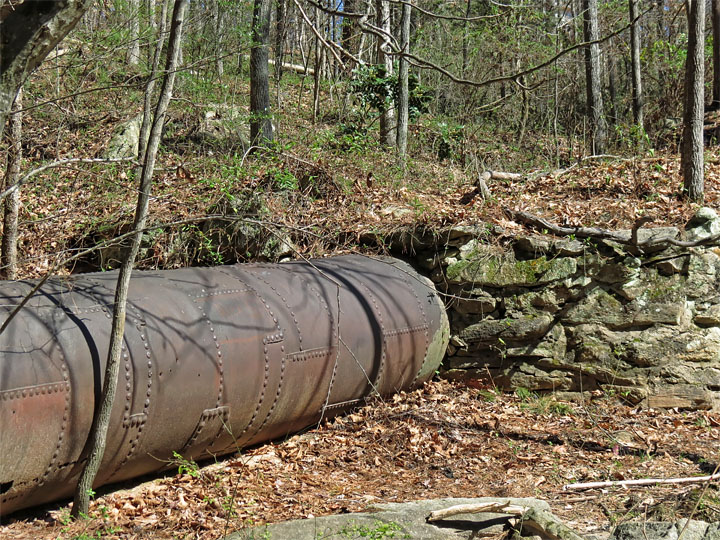 This huge pipe was the water inlet, connecting to the top of the millrace.
Detail of pipe rivets...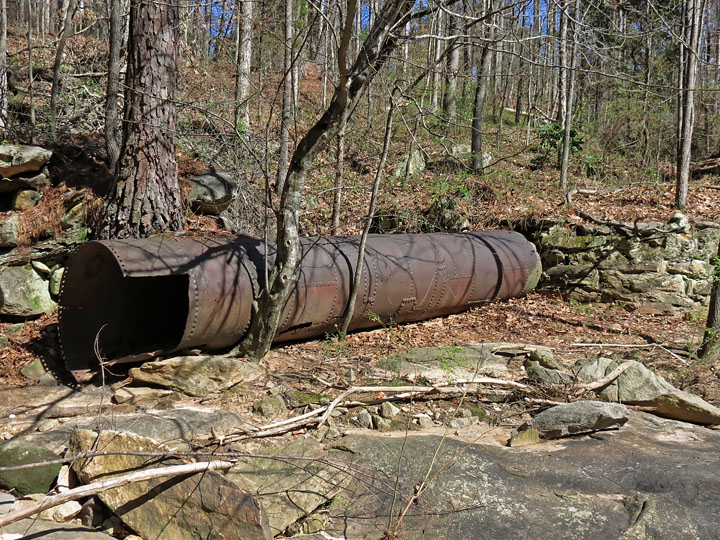 The pipe inlet would have been under the surface of the millpond.
Stone remains of one side of the old dam are visible.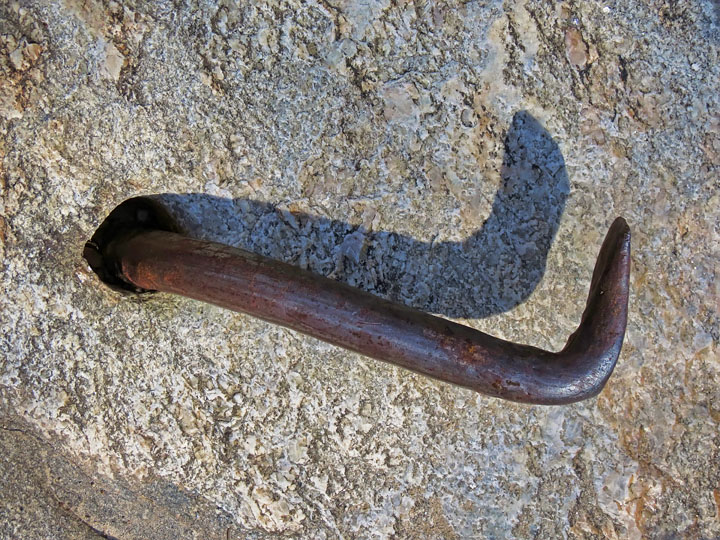 Iron rod driven into a boulder in the creek.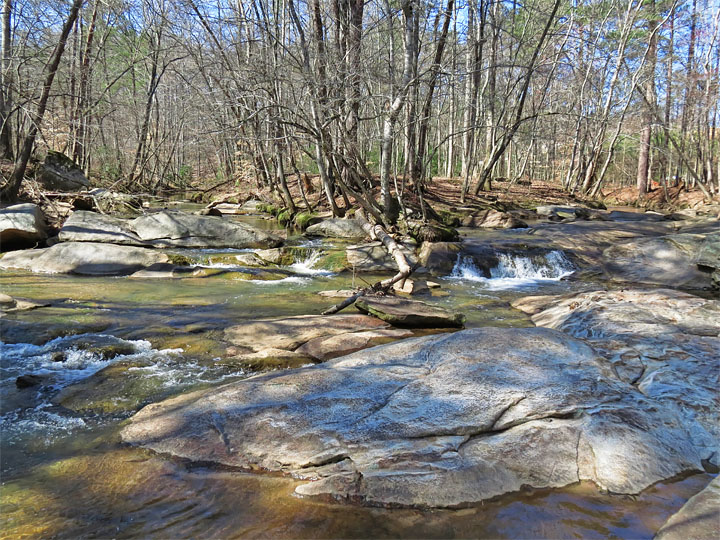 Two branches of Sewell Creek merge here.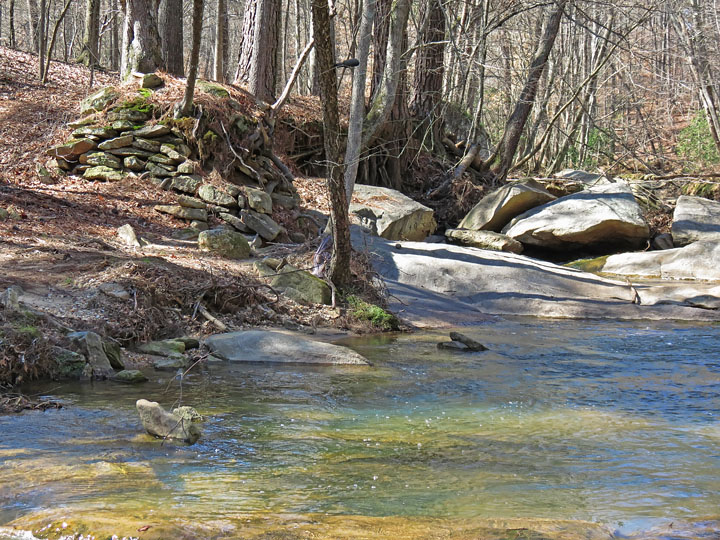 Remains of the millpond dam on far side of the creek. I would suspect
that the floods of 2009 washed away some of the stone dam remnants.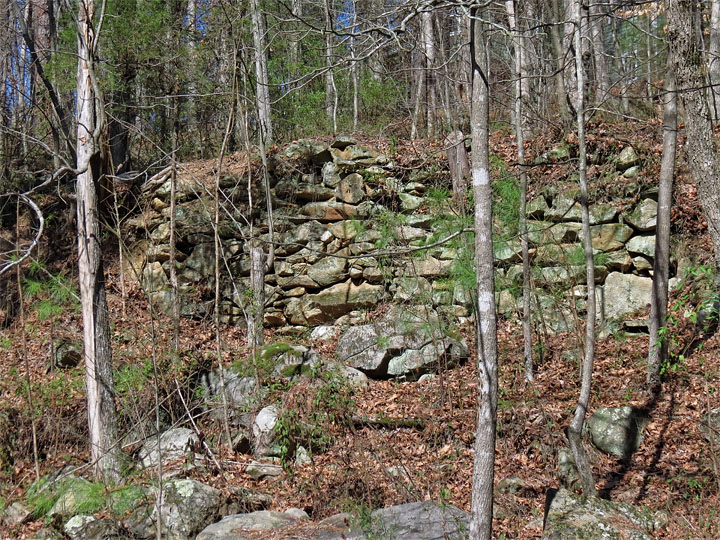 From the creek, view towards outside stone wall of the millrace.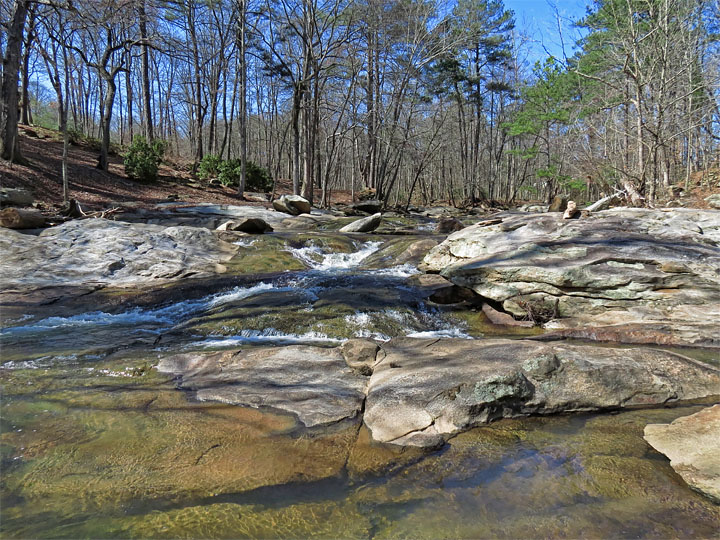 Another view of the creek, about half-way between the millpond water inlet and the mill ruins.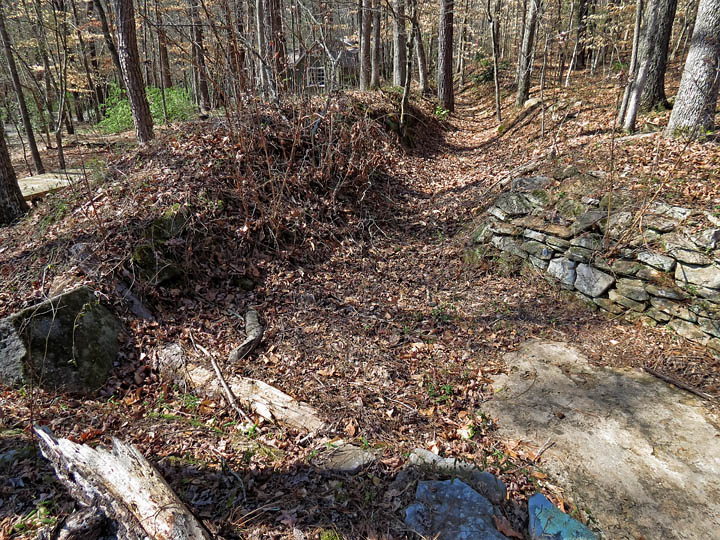 End of millrace, just above the grist mill. At this point, there would have been
a sluice control to send the water to the mill (left) or bypass back to the creek.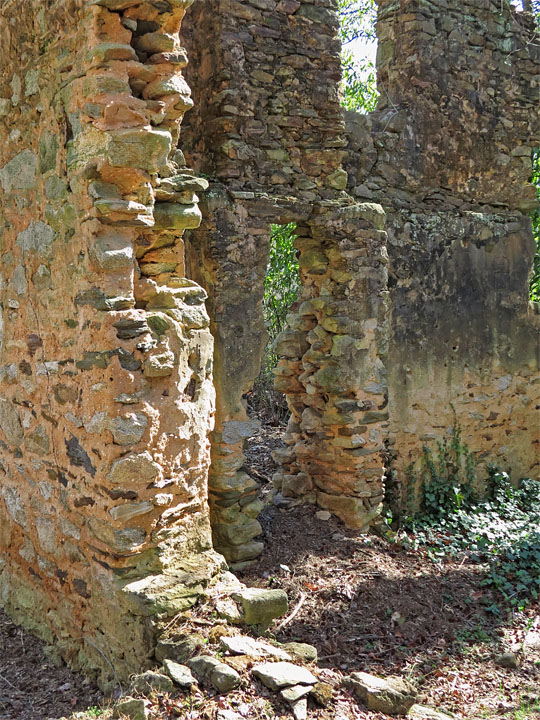 Back at the mill ruins, a few more views...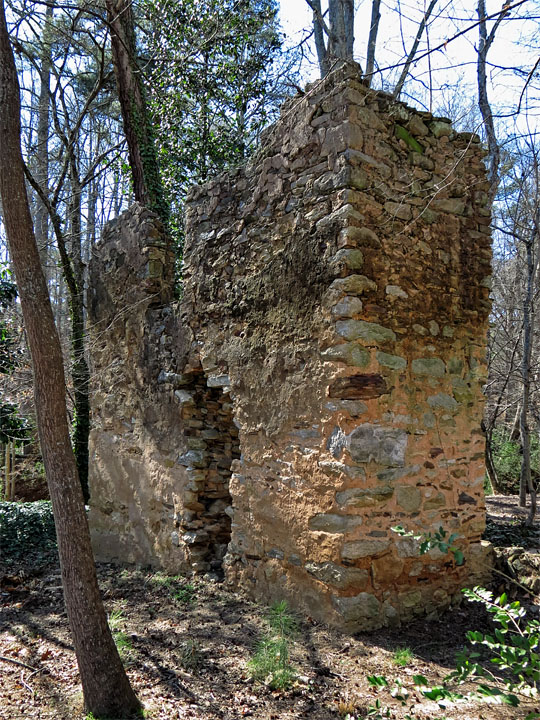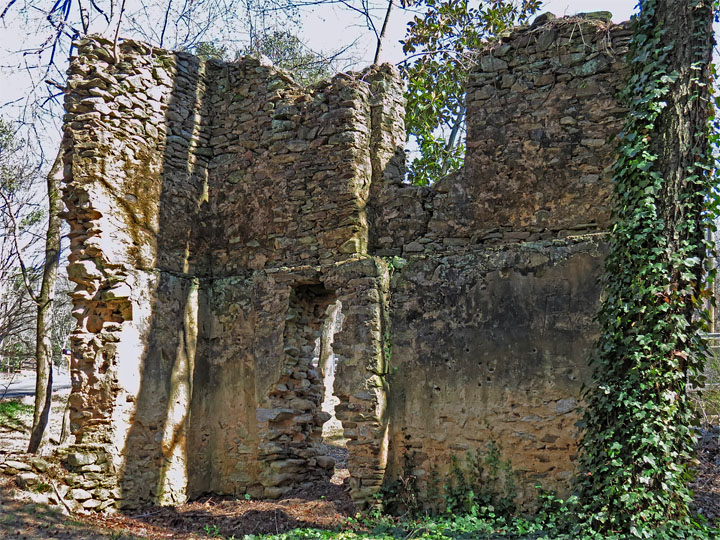 ---
Apparently, little if anything remains of the saw mills that were located upstream...
Sewell Mill (Flour Mill) is shown at center of map, with two saw mills to the north.
From Official Military Atlas of the Civil War, Pl. 60.
---