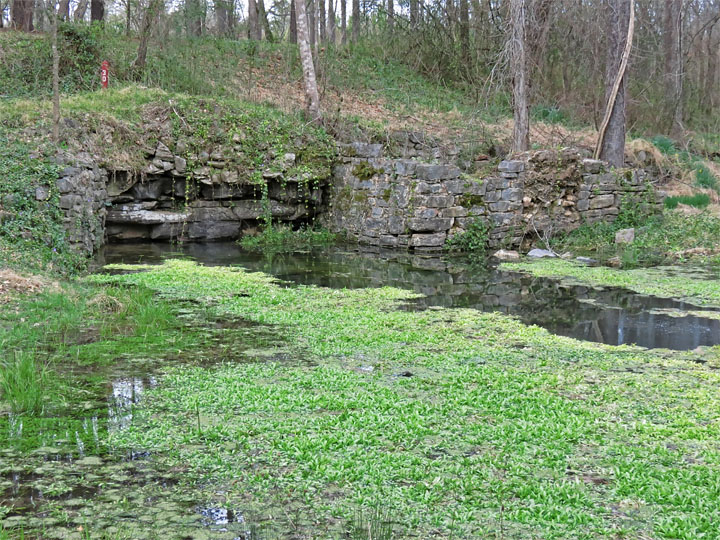 The namesake "Spring Bank"
Stone foundation of old spring house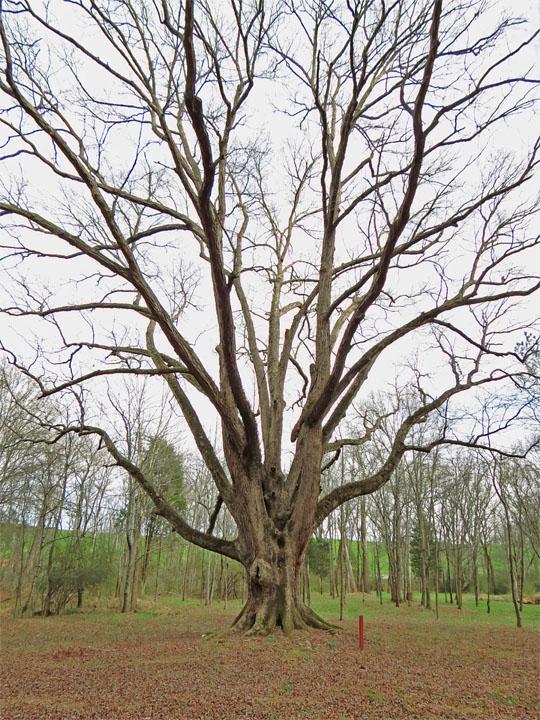 Second largest oak tree in Georgia
---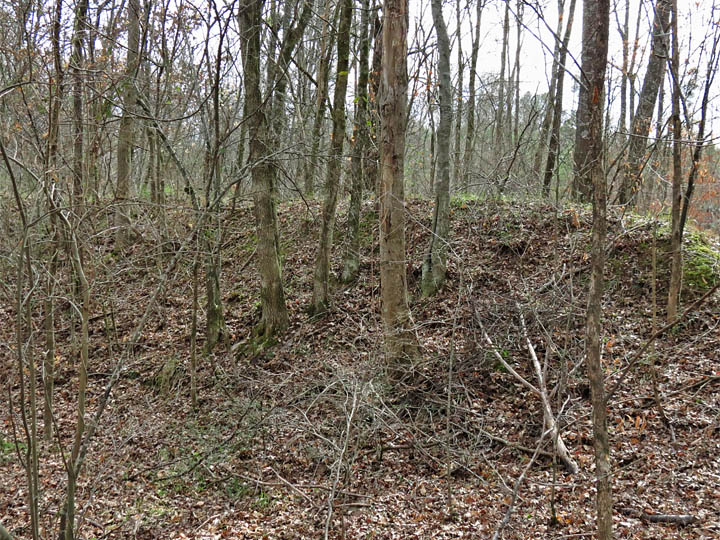 A dam that contained the west side of the old millpond is at least several hundred yards long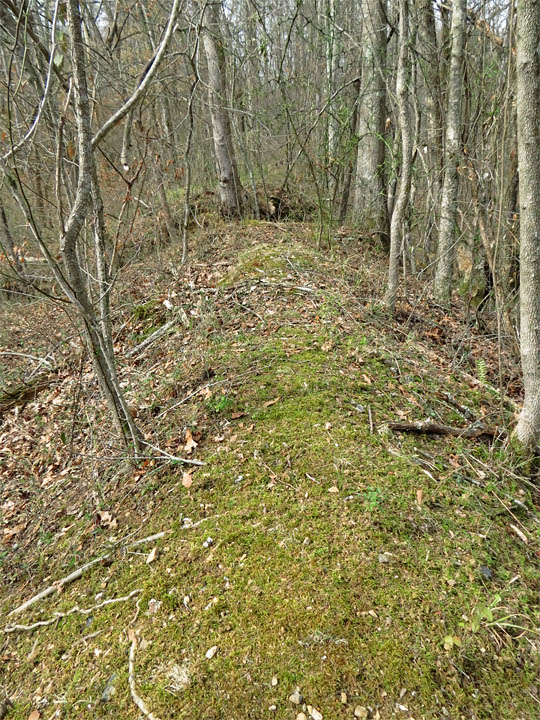 View along top of earthen millpond dam
---
A selection of images from the Grist Mill ruins: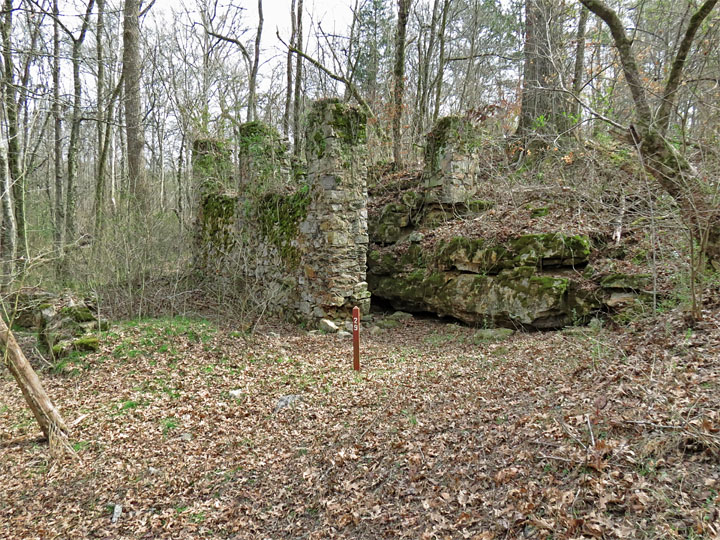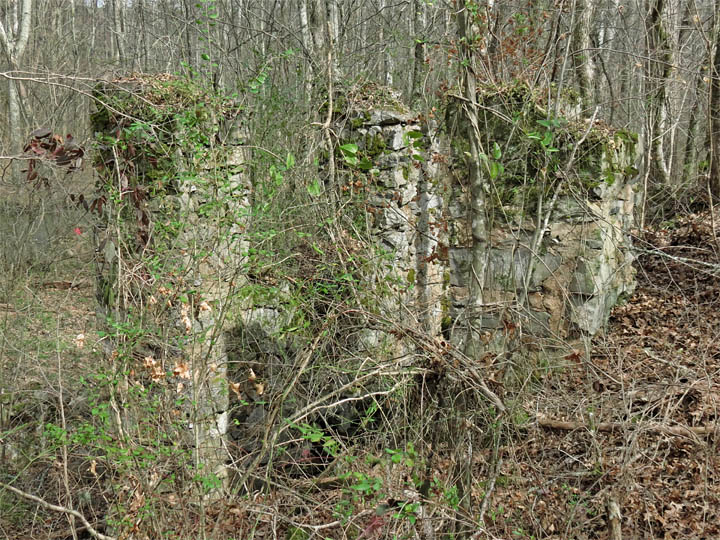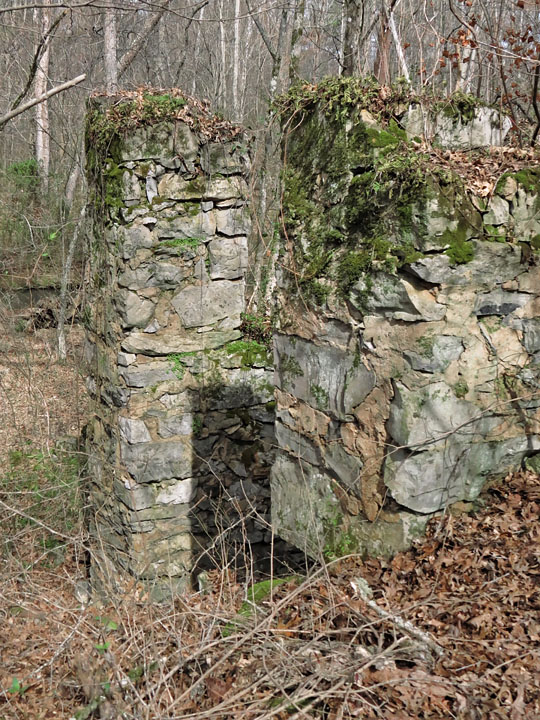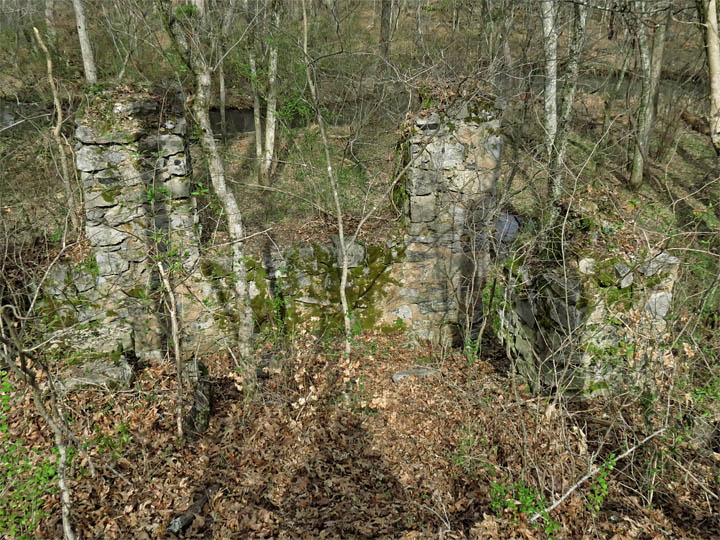 Connesena Creek in rear...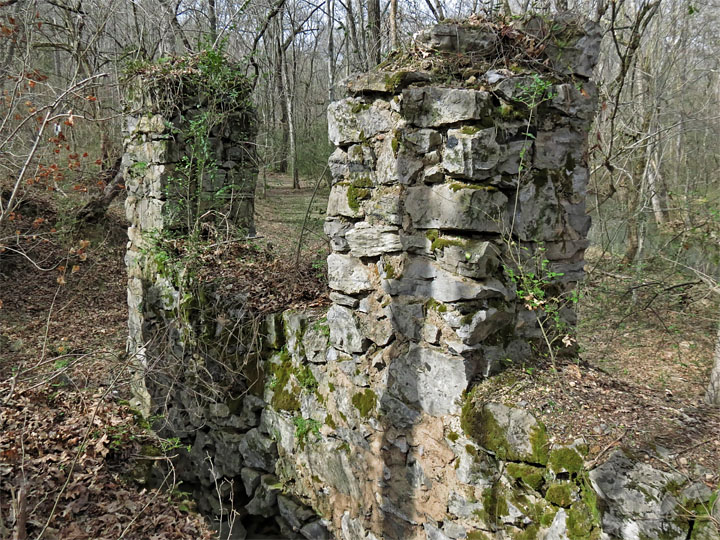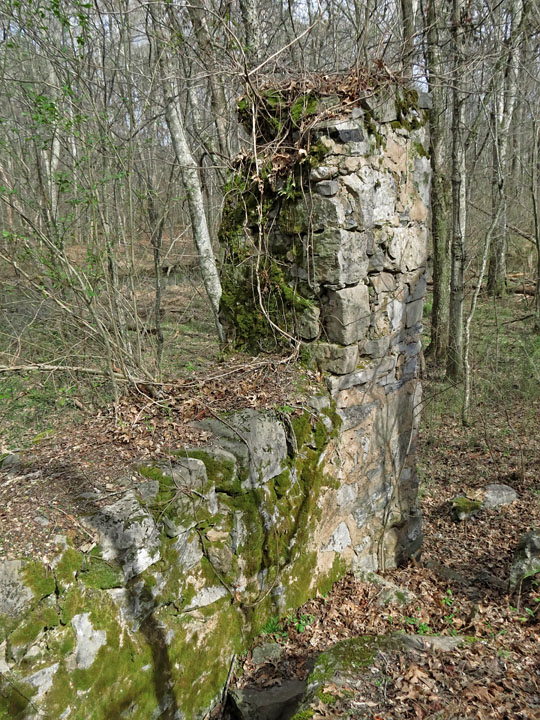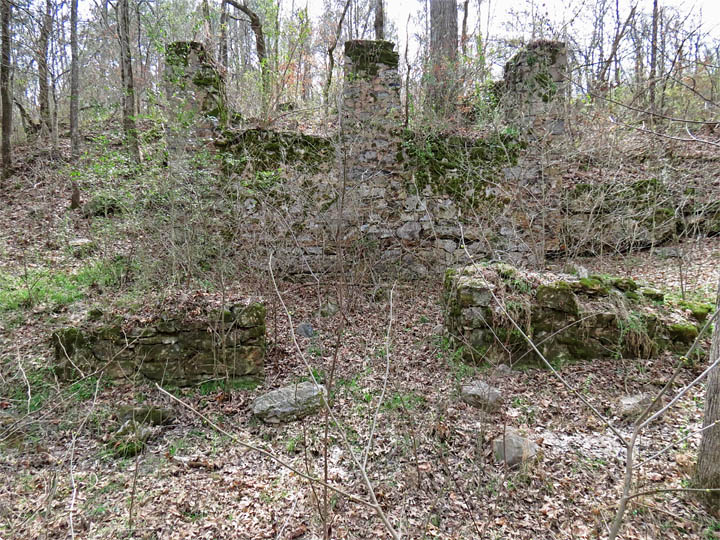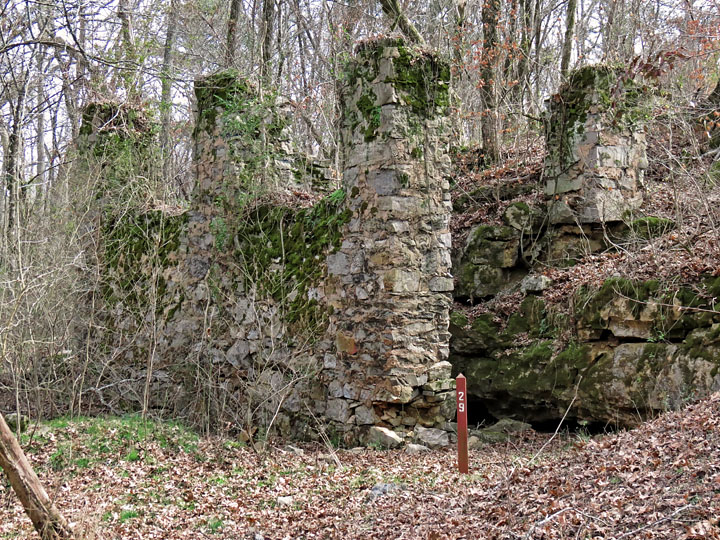 ---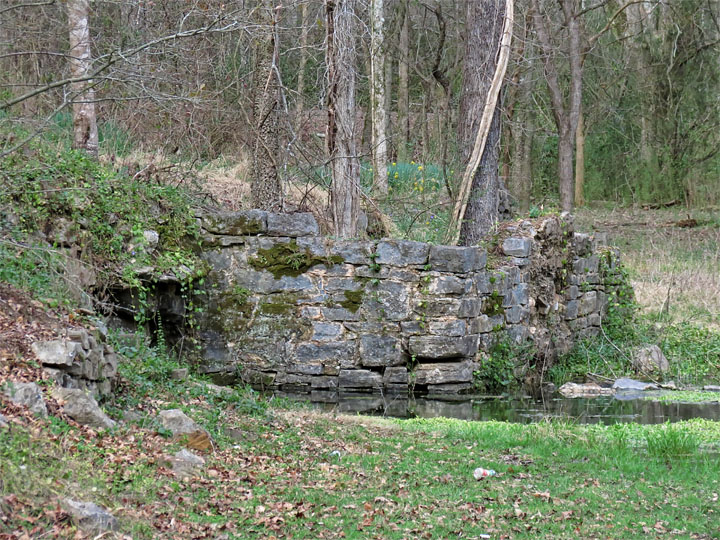 Back near the old home site, another view of the Spring Bank.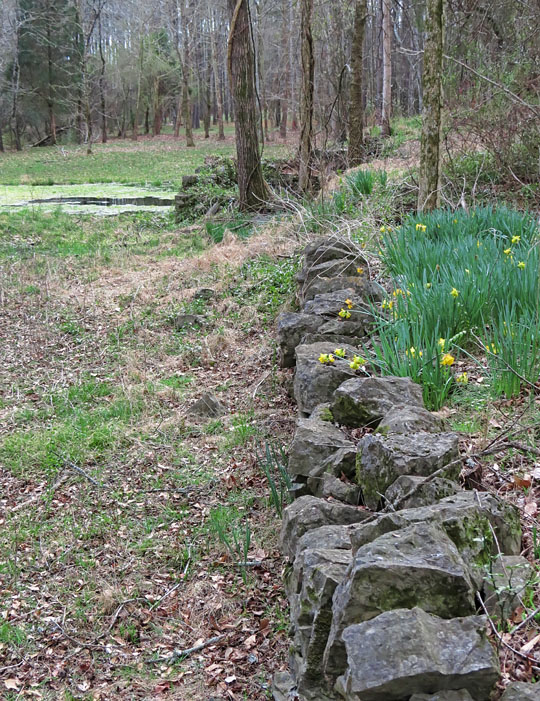 From opposite side, wall leading towards spring.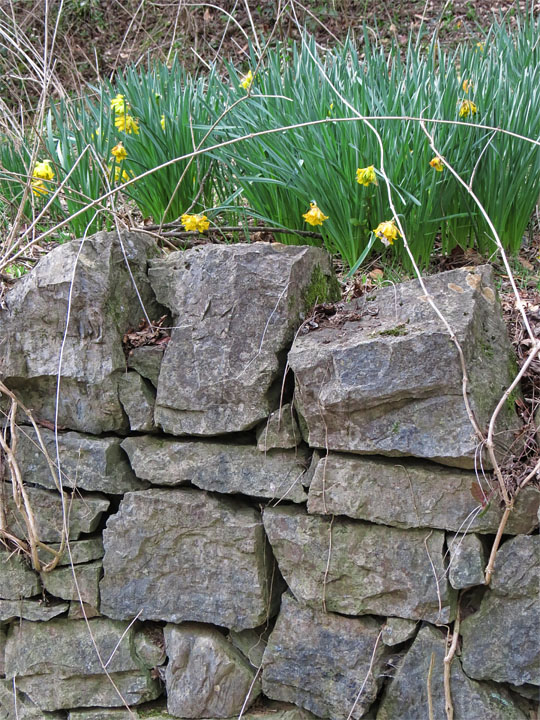 Daffodils on terrace above wall.
---
A few historical images:
(The distinctive columned portico of the Howard residence is visible in 3 of the 4 images)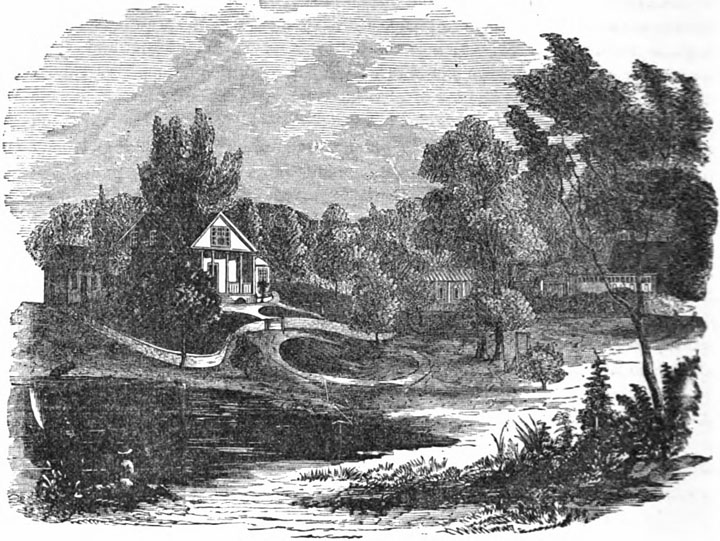 Sketch of Spring Bank, from Historical Collections of Georgia (1855)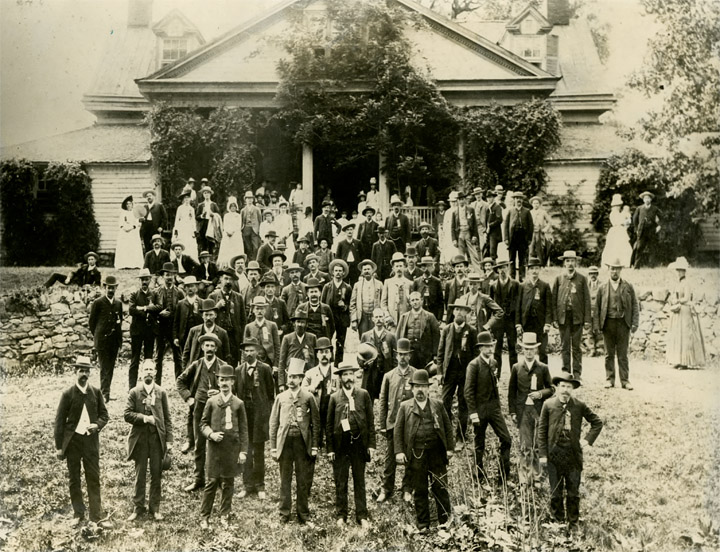 W&A RR Conductors picnic at Spring Bank - May 10, 1887
From article in the Kennesaw Gazette, June 1, 1887 (Courtesy: Georgia Archives)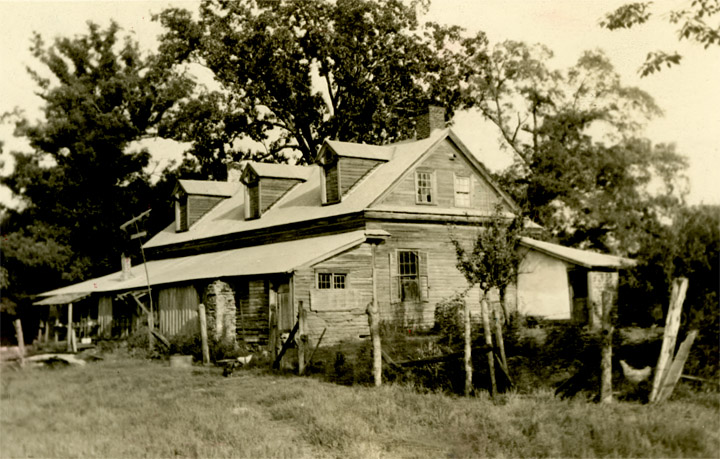 Rear of Howard residence at Spring Bank - 1936
Photo by Beverly DuBose Jr, July 18, 1936; from Wilbur G. Kurtz collection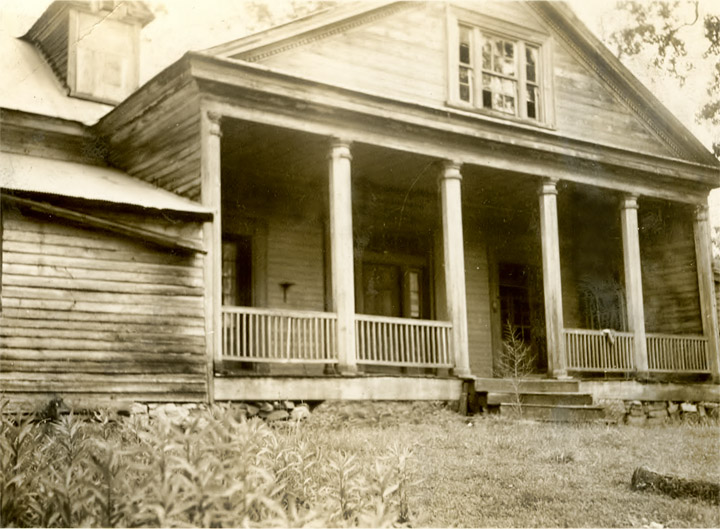 Front of Howard residence - 1938
Photo by Wilbur G. Kurtz, summer 1938. Presented to Lucy Cunyus Mulcahy, Jan. 16, 1940.