A couple of images before the tour starts...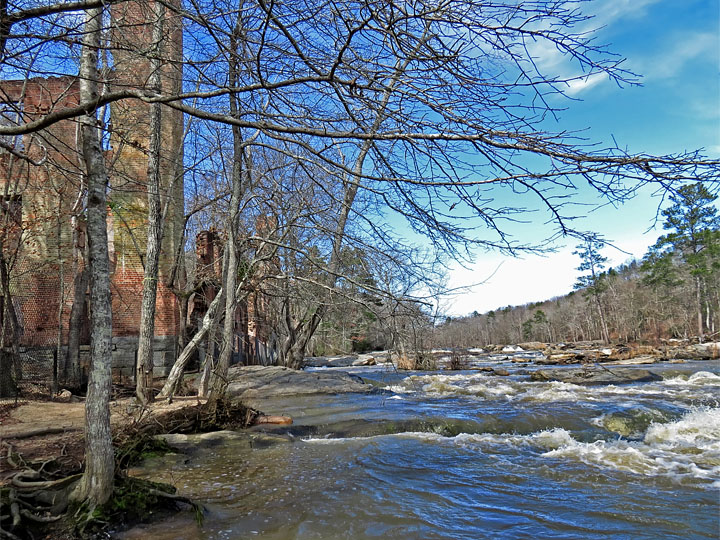 ---
The Tour begins...
Approaching the factory ruins on the Red Trail from the parking area: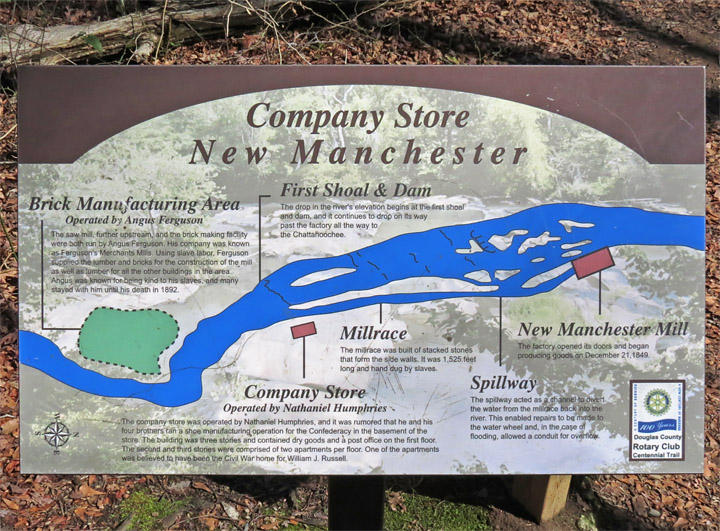 Sign showing layout of the ruins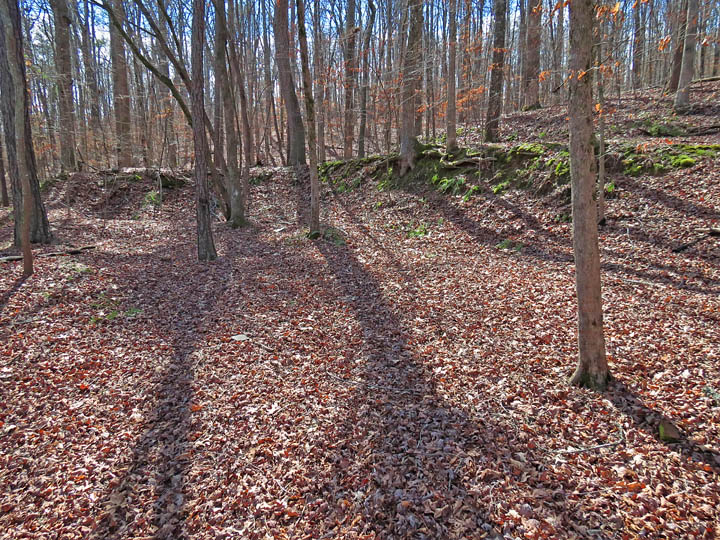 All that remains of the three story company store is the foundation hole.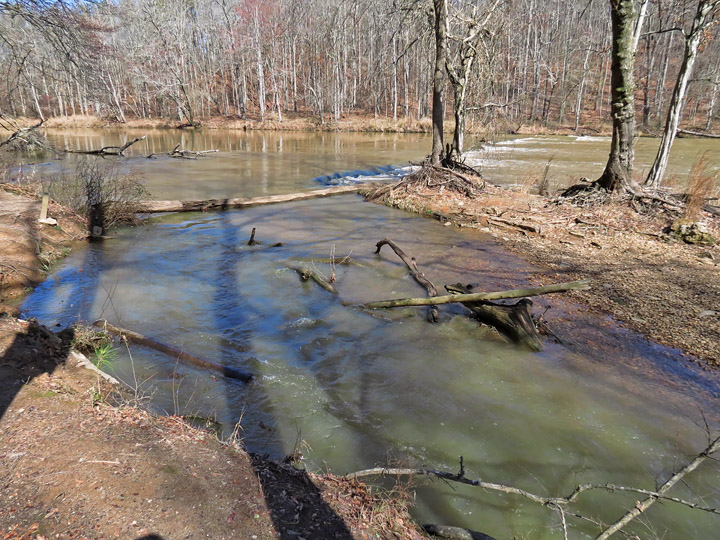 The 1500 foot long millrace begins its diversion from Sweetwater Creek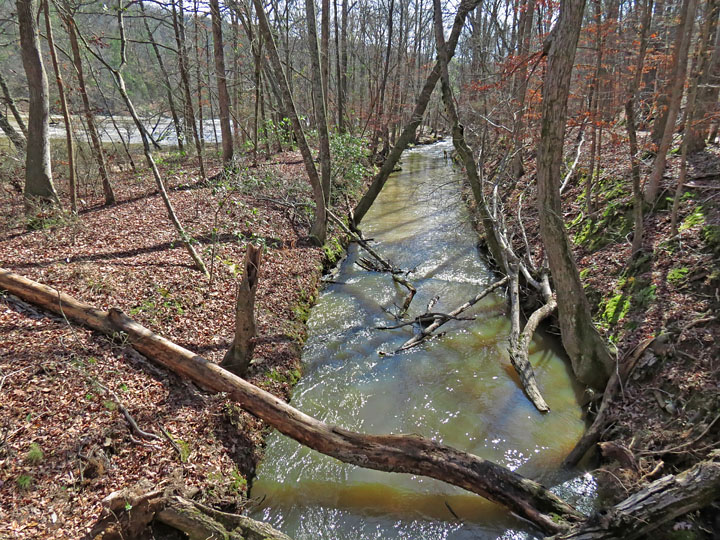 Millrace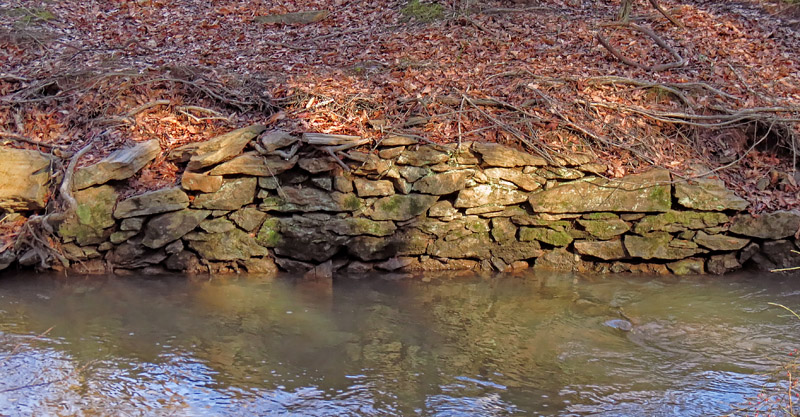 Stone lining of millrace.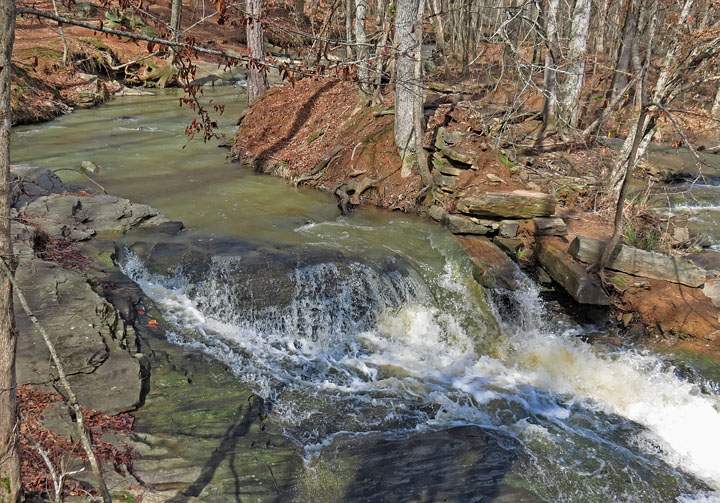 The spillway allowed water to be diverted from continuing to the mill, as necessary.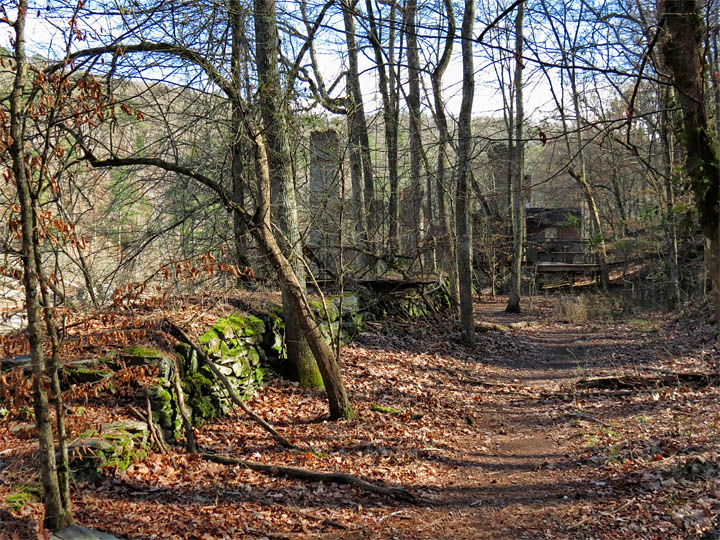 Continuing past the spillway, the (now dry) lower millrace approaches the mill.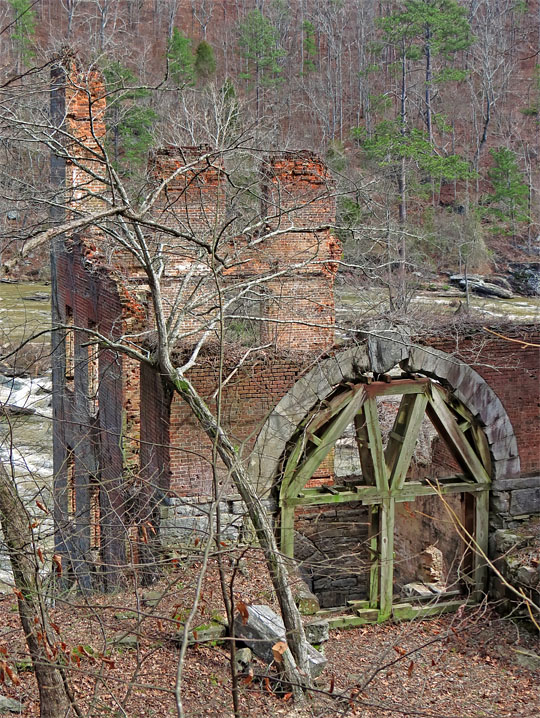 Northern end of the mill ruins
The modern wood structure was installed to support the stone arch.
Water entered through this arched opening, powered a 12 foot dia. water wheel,
and exited through the opening at the bottom rear.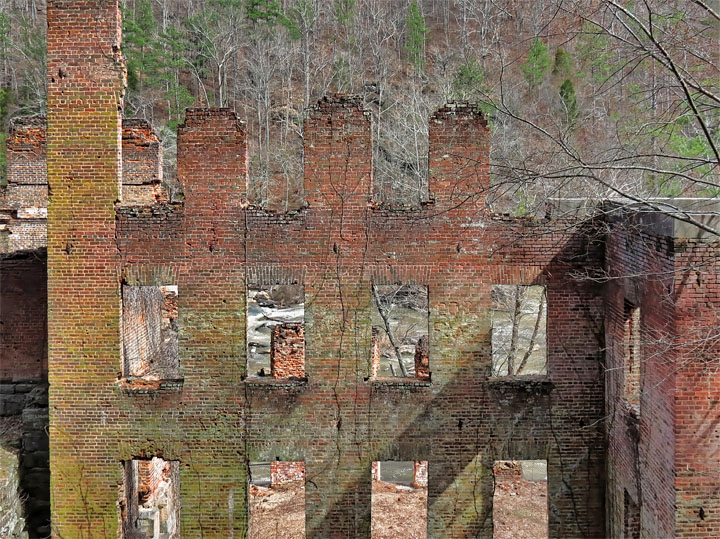 Mill walls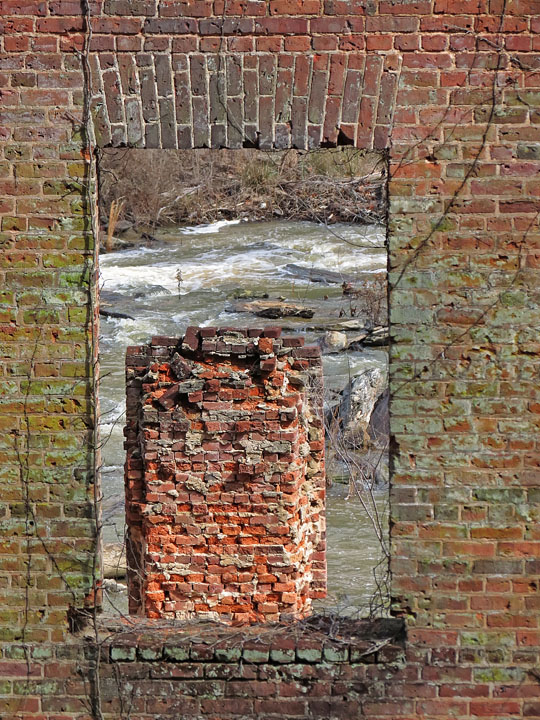 Through a window...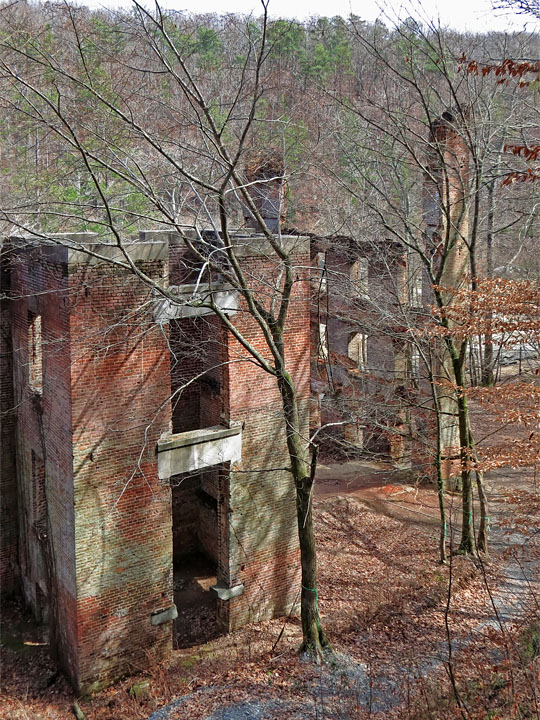 South end of mill, from slope above ruins...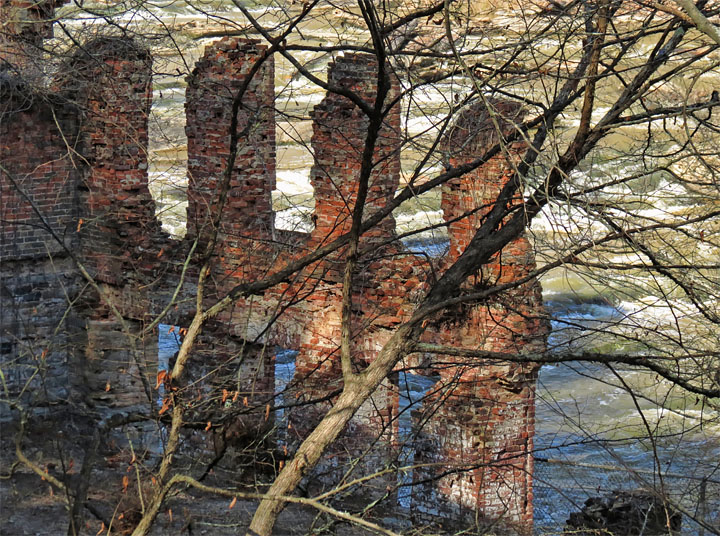 Wall ruins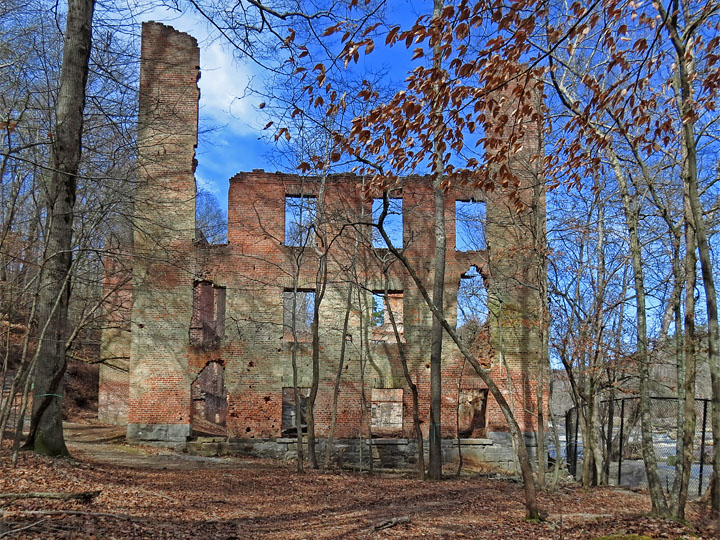 South wall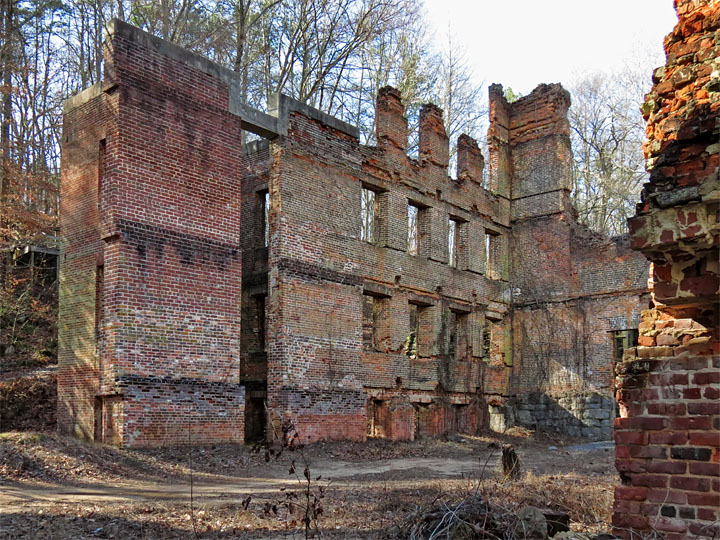 Interior view from creek bank.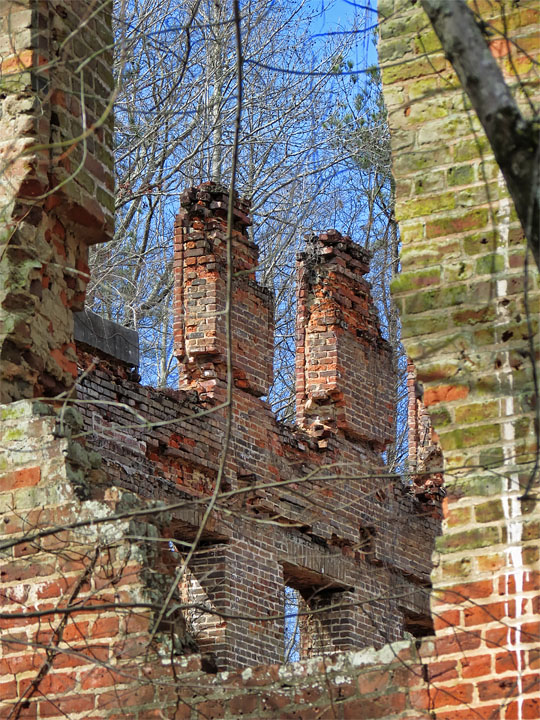 Wall sections between windows.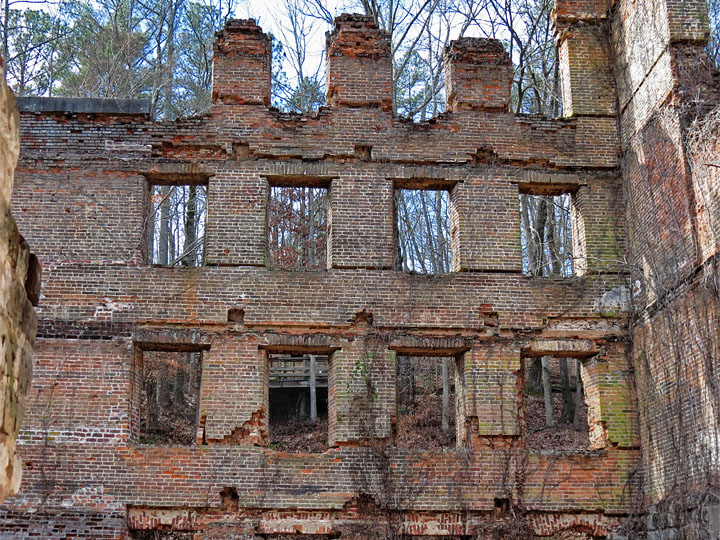 Interior of west wall, from creek bank.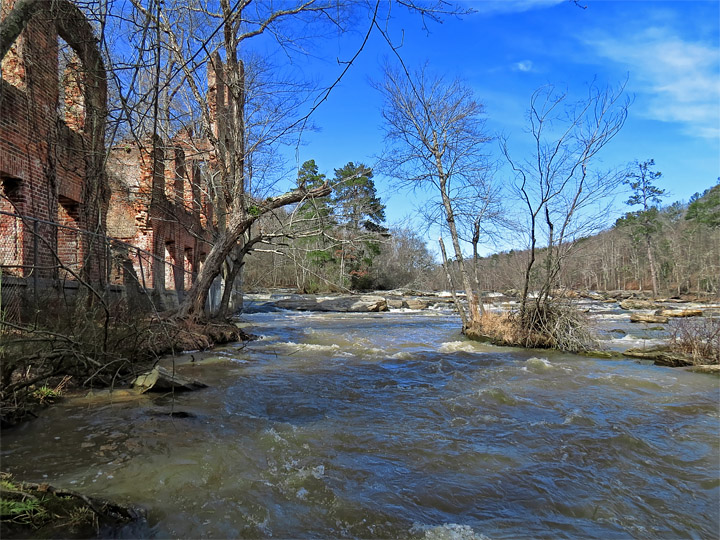 Factory ruins alongside Sweetwater Creek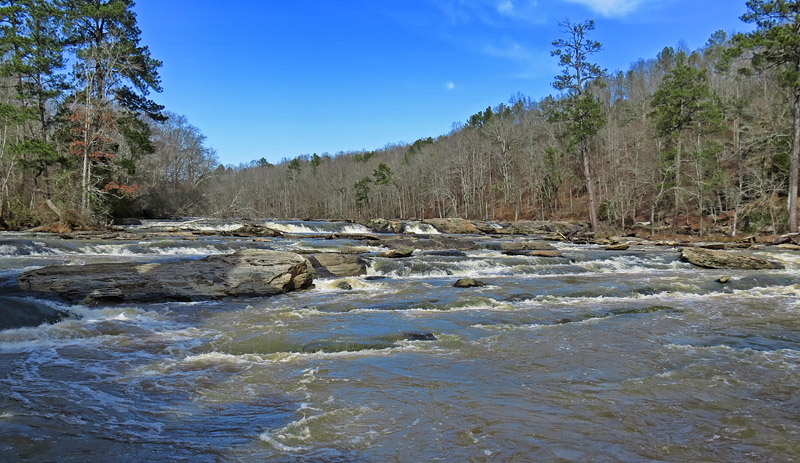 Sweetwater Creek opposite the Factory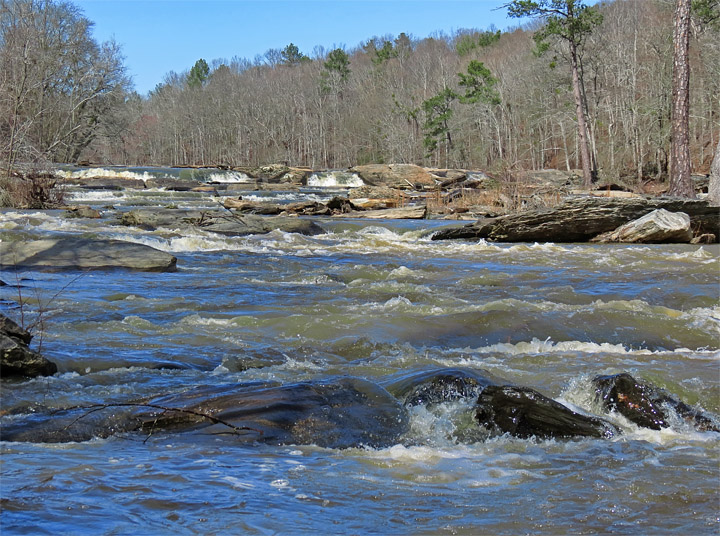 Continuing downstream past the factory ruins, the creekside trail leads to Sweetwater Falls.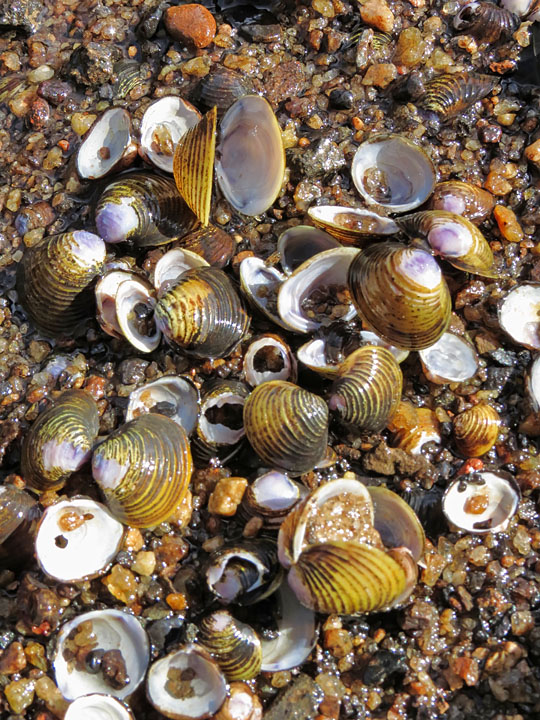 Small shells along the creek bank...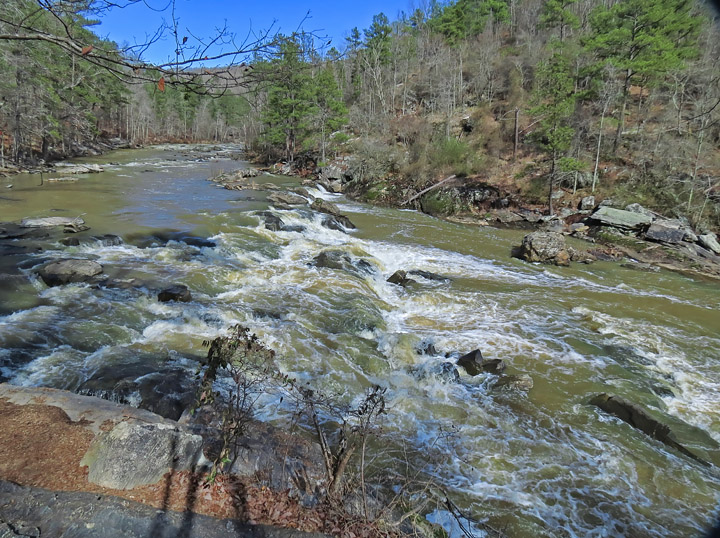 Upper section of Sweetwater Falls, from ledge overlook.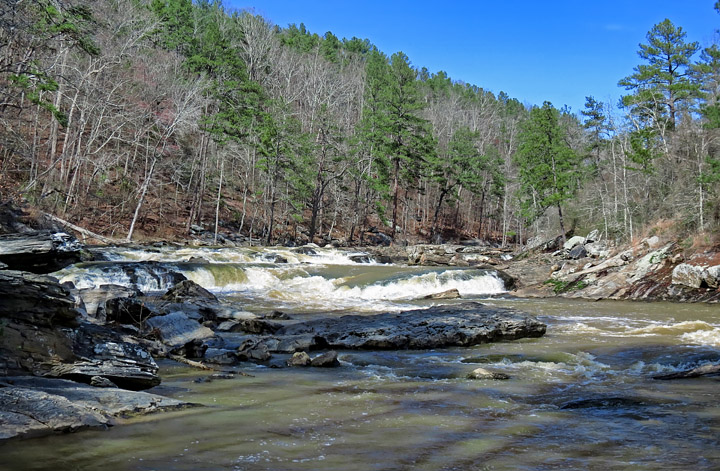 Lower view of the Falls. While not a big waterfall, the recent rains
yielded a loudly roaring cascade.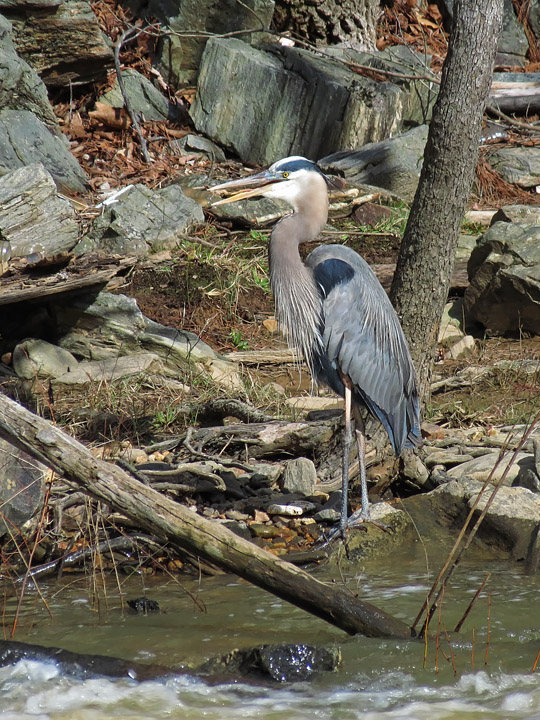 Great Blue Heron feeding on opposite creek bank.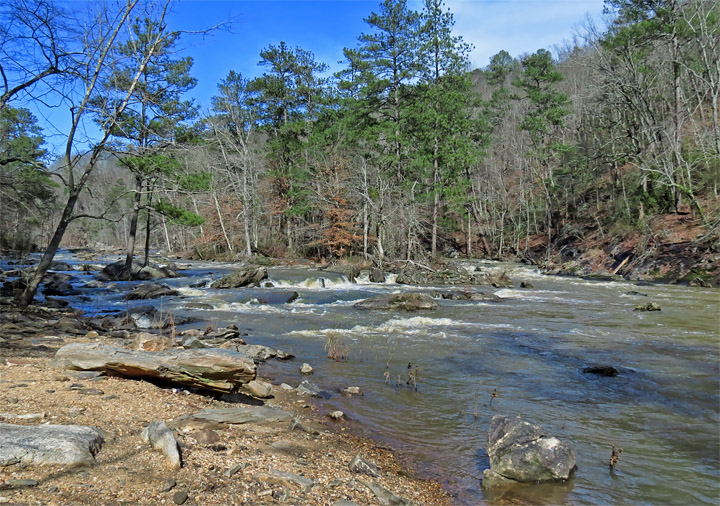 Rather than continue the loop from the Falls, I back-tracked upstream
in order to re-visit the ruins...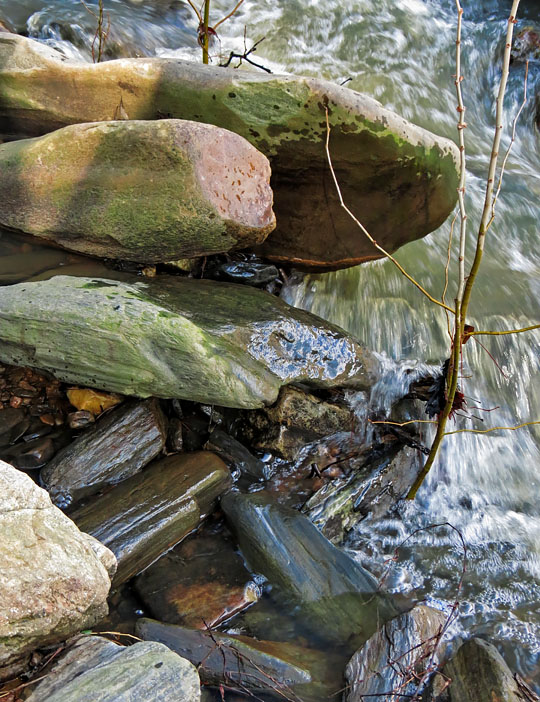 Creek-side rocks.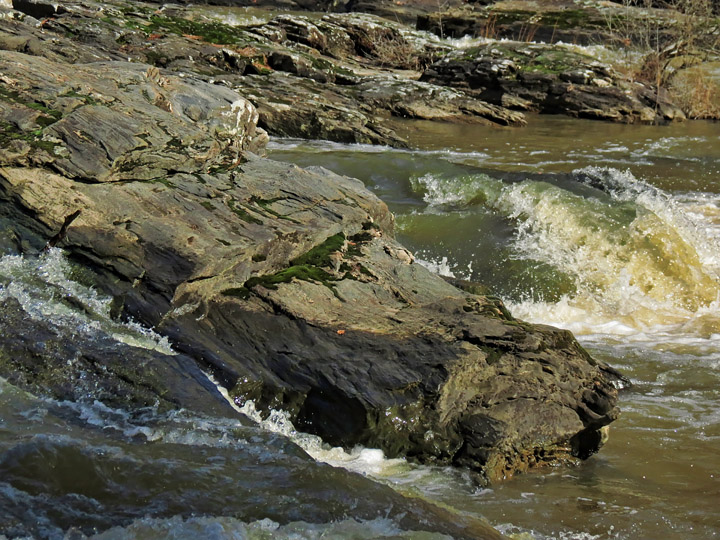 Mid-stream boulder...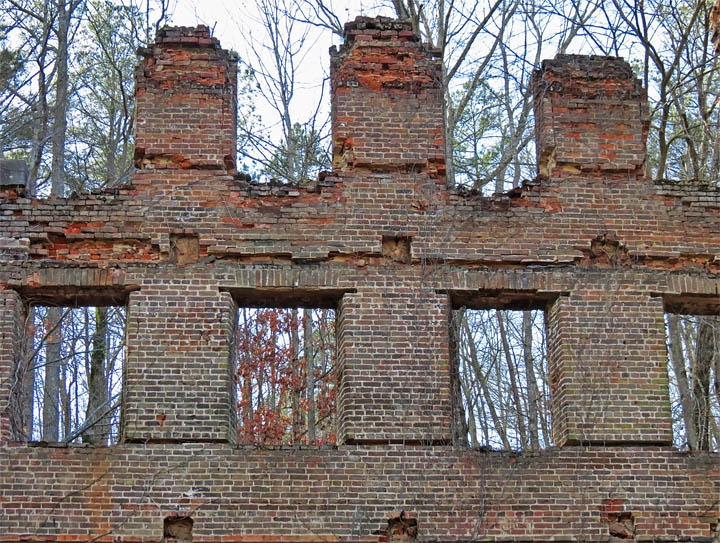 Back at the factory ruins for a few more shots...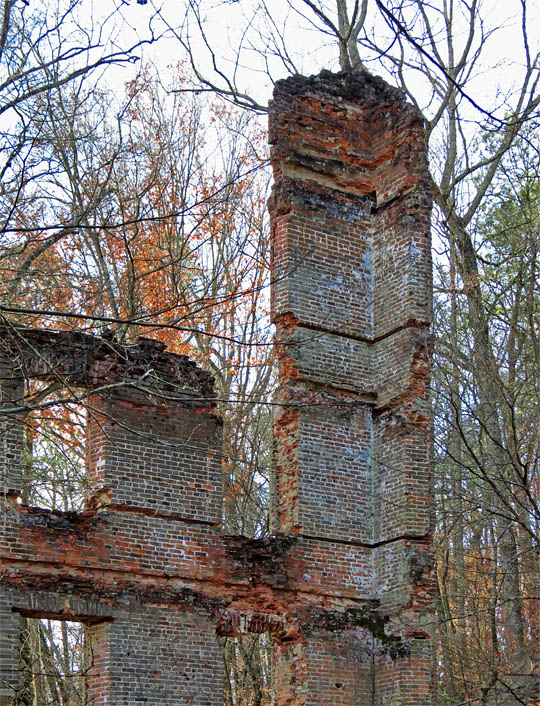 Wall corner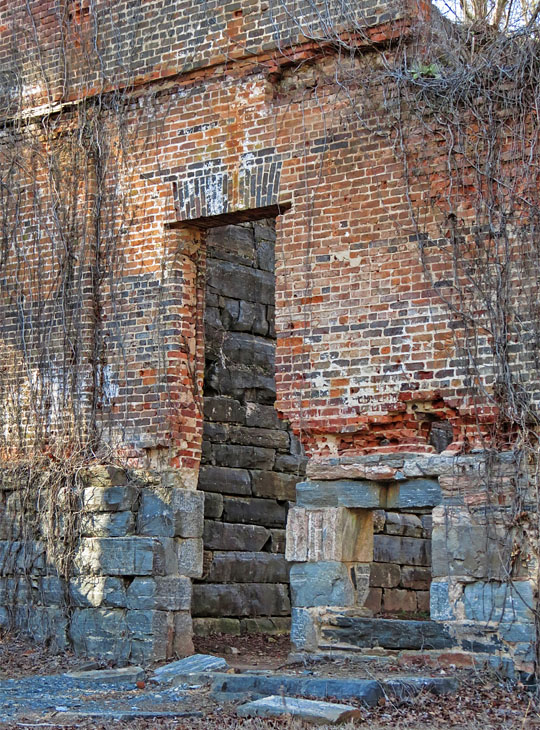 A different interior view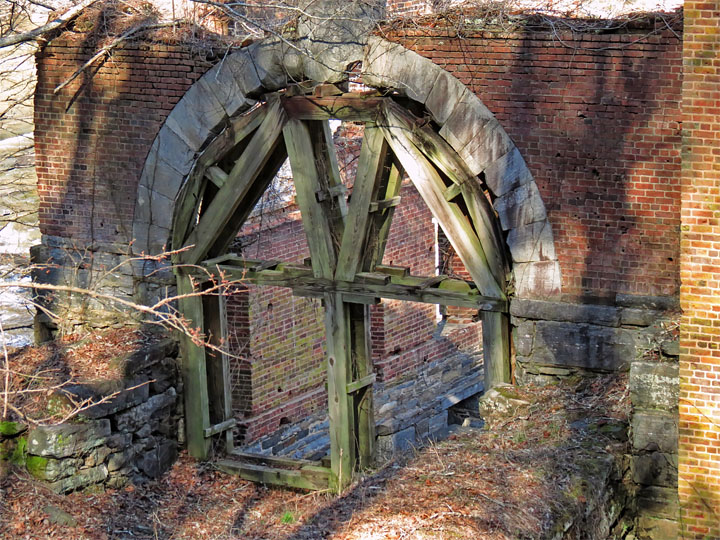 Water inlet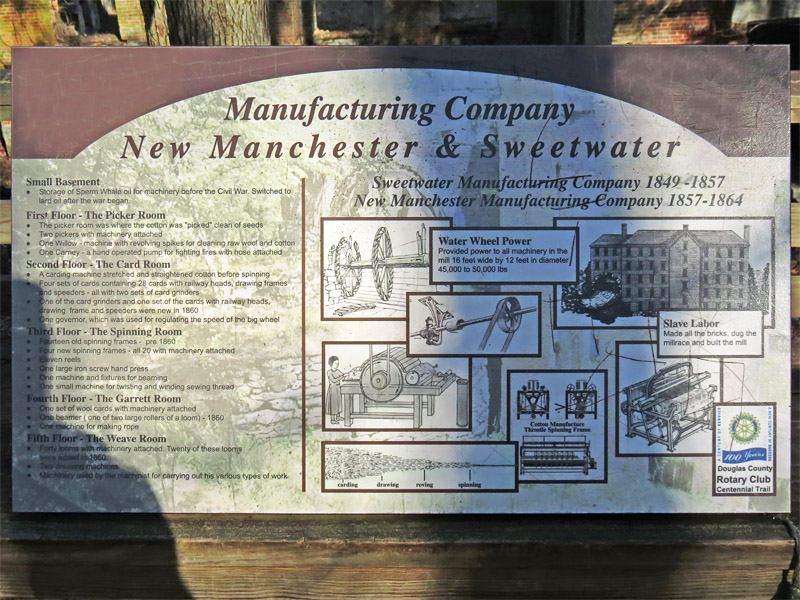 I should have shot this sign the first time through; maybe the shadows weren's as contrasty...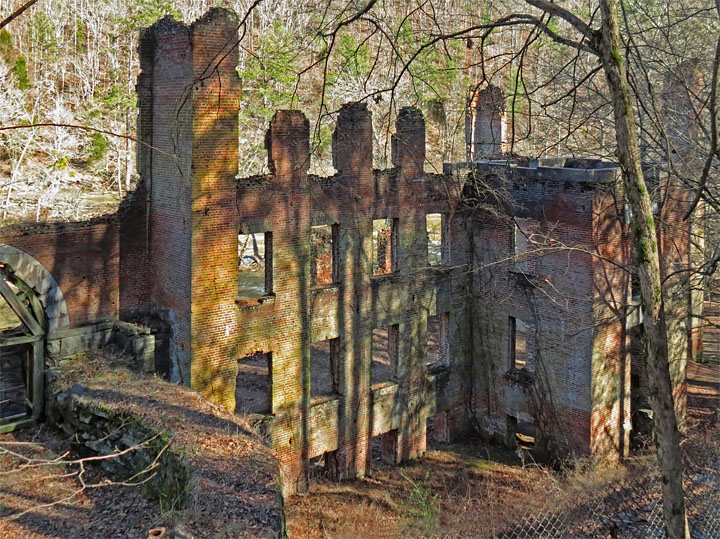 One last view of the factory...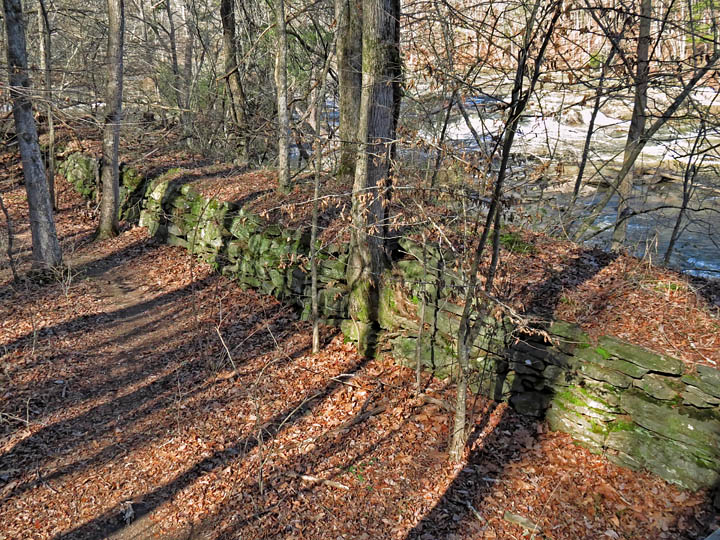 I wanted to get a better look of the dry millrace section nearest the factory...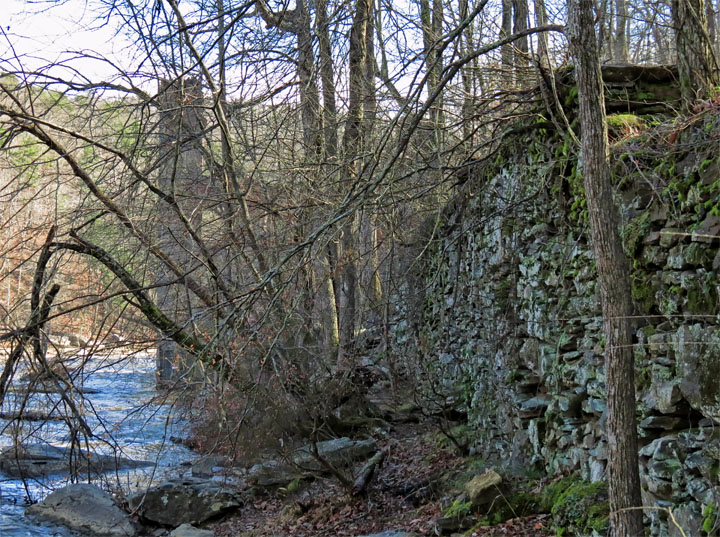 Lower (dry) millrace wall, looking towards factory...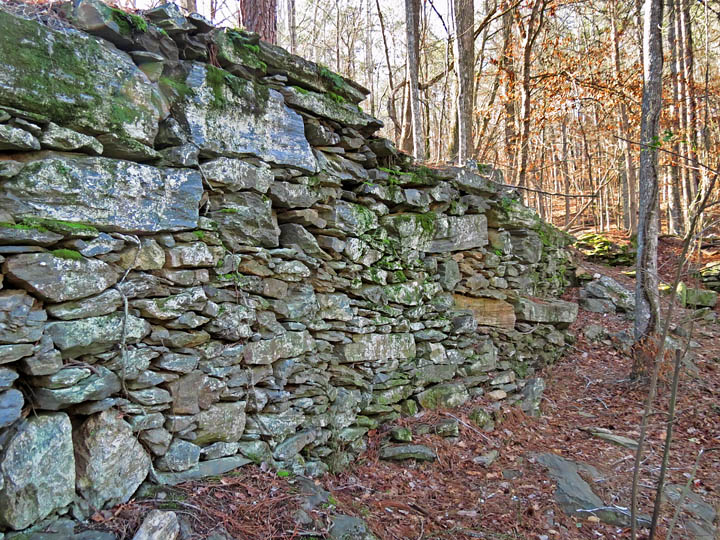 Lower wall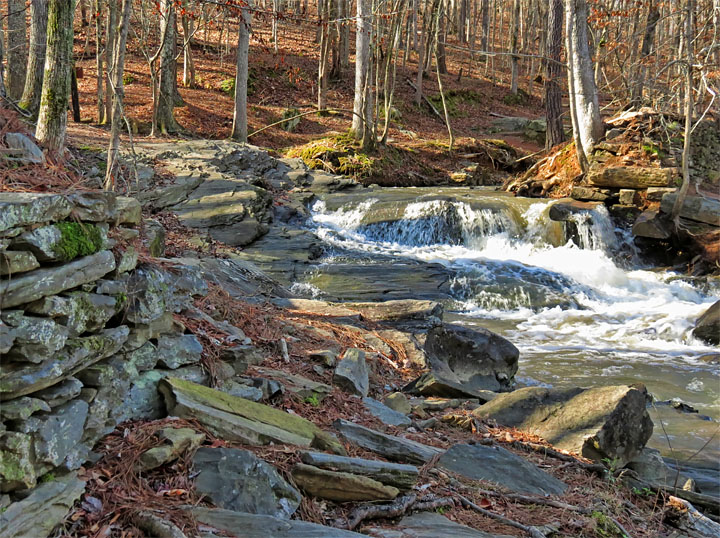 Spillway at intersection with millrace wall.
---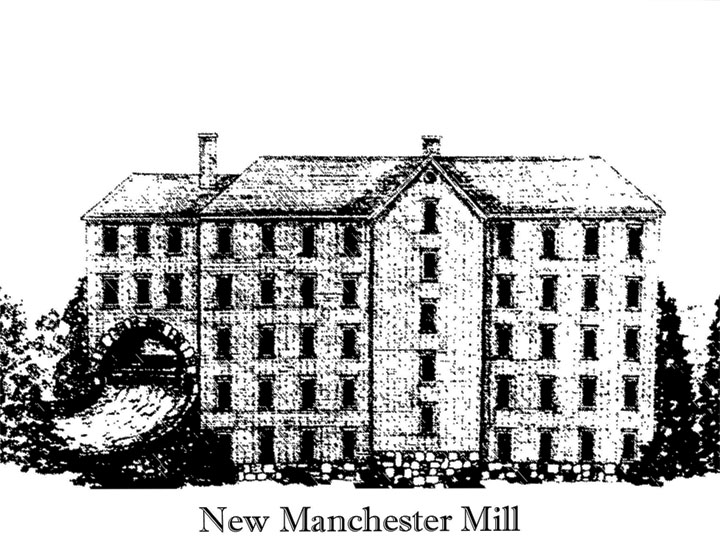 Old sketch of mill.
---