Between 1949 and 1957, the Stockmar family operated the Flying S Dude Ranch on the site.
The Stockmar's stone home, at the front of the property, was destroyed by a fire in the 1970's.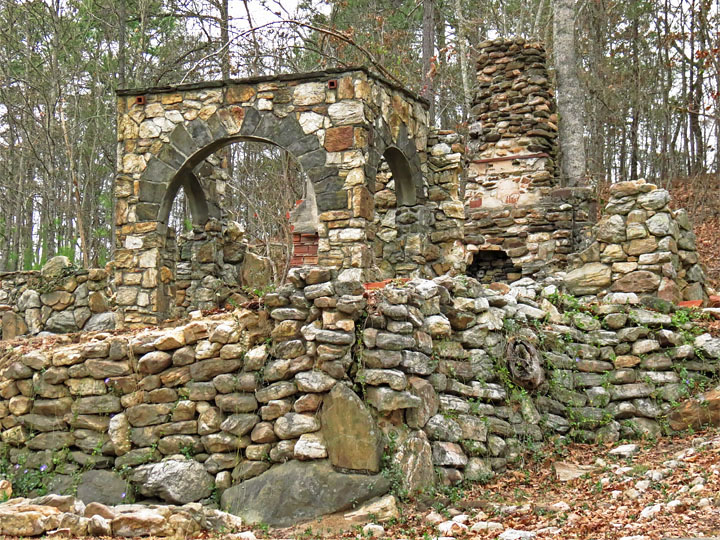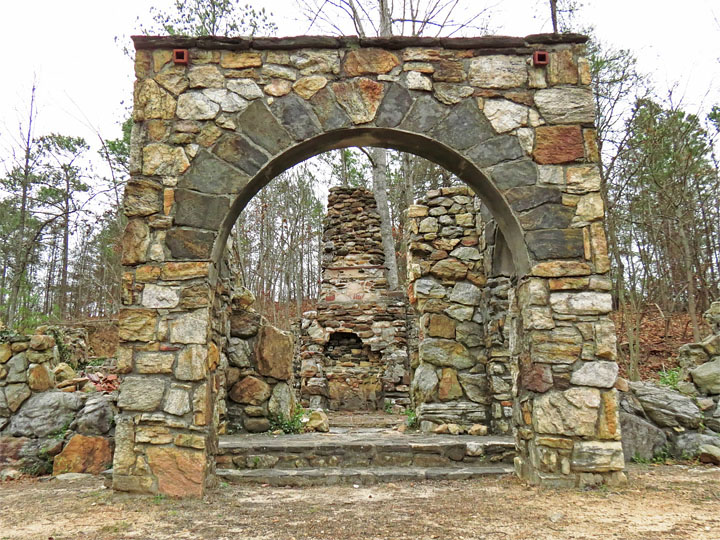 Original front entry-foyer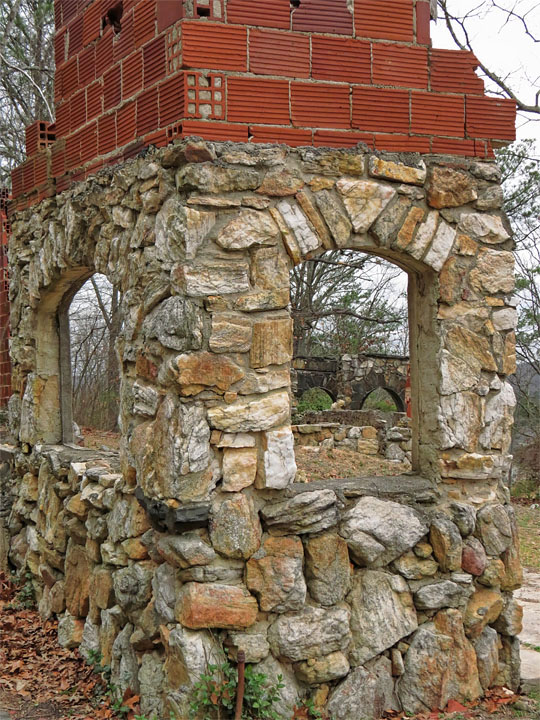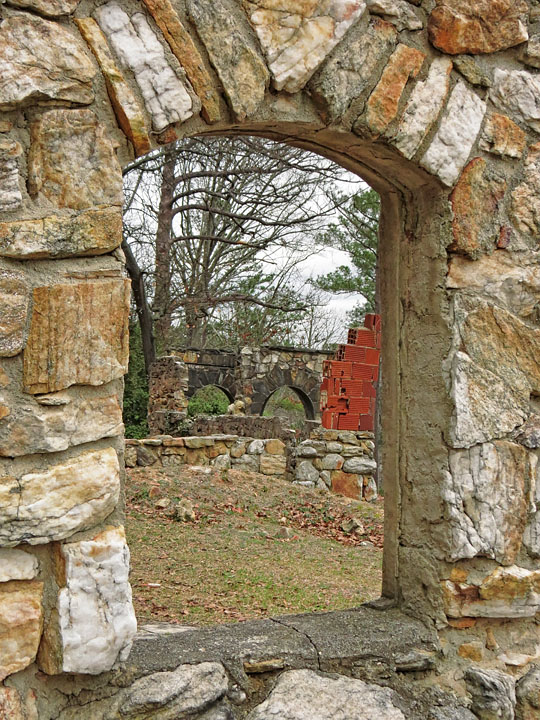 The rear kitchen of the house was originally connected to an old
mine tunnel, which acted like a root cellar to keep food cool.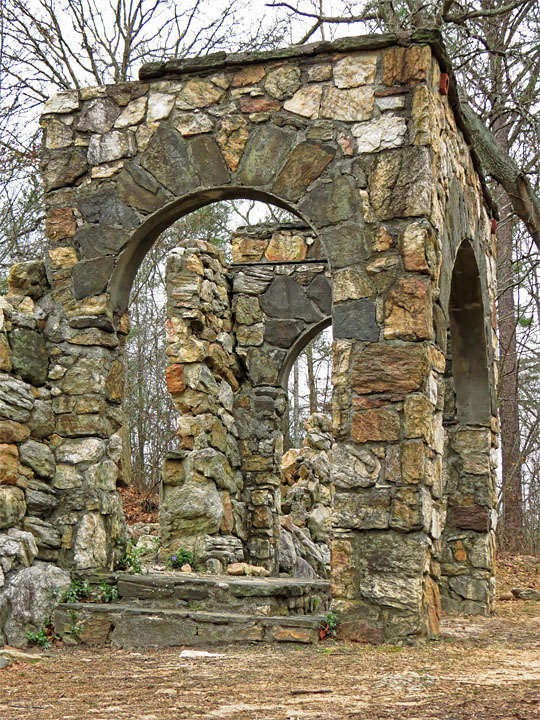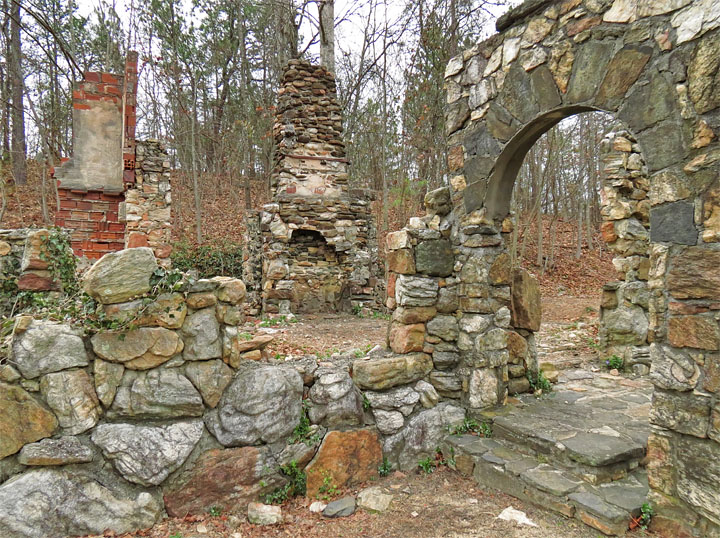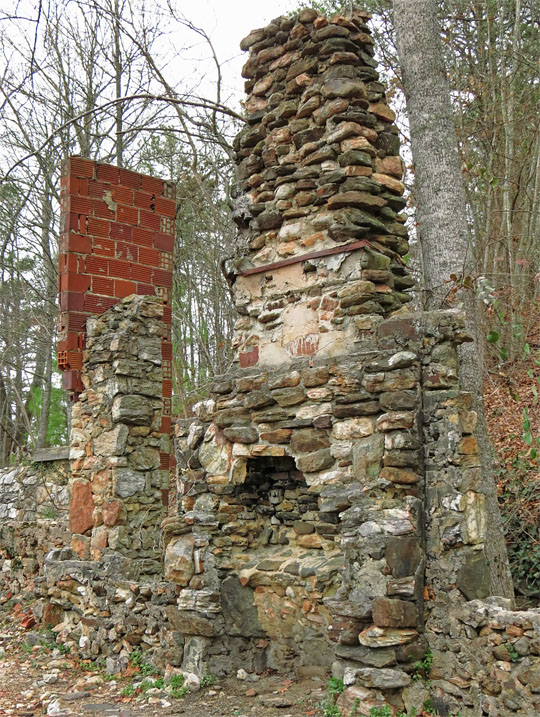 Fireplace and chimney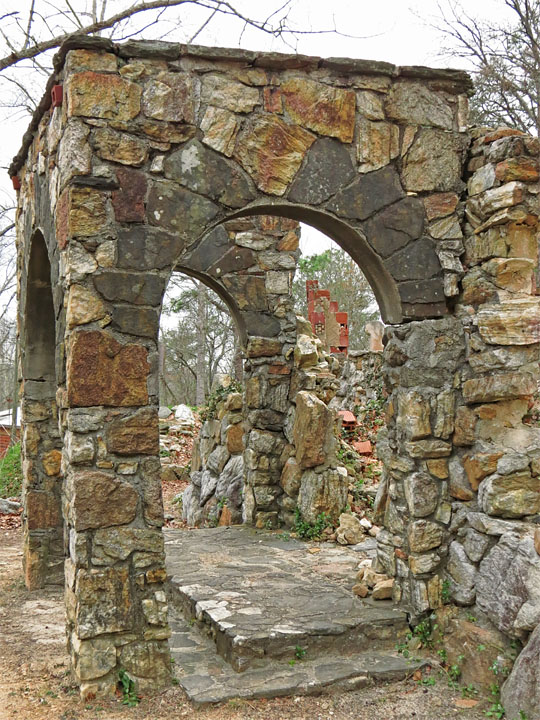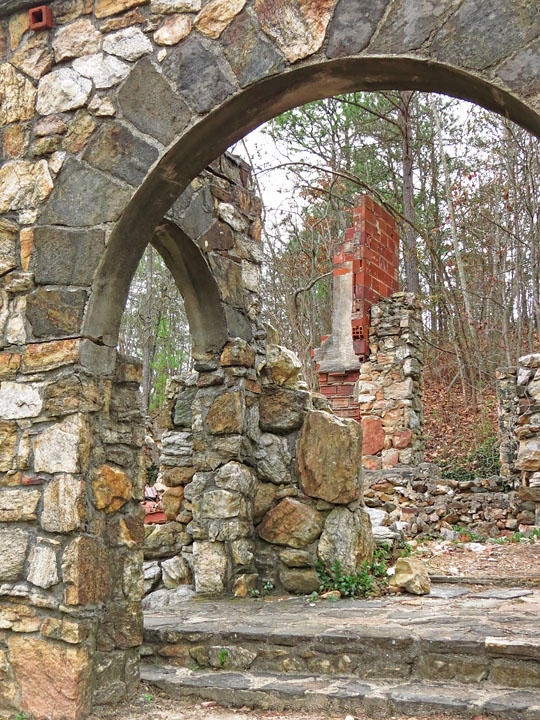 ---
From the old homesite, a trail into the woods leads to the extensive old mine works: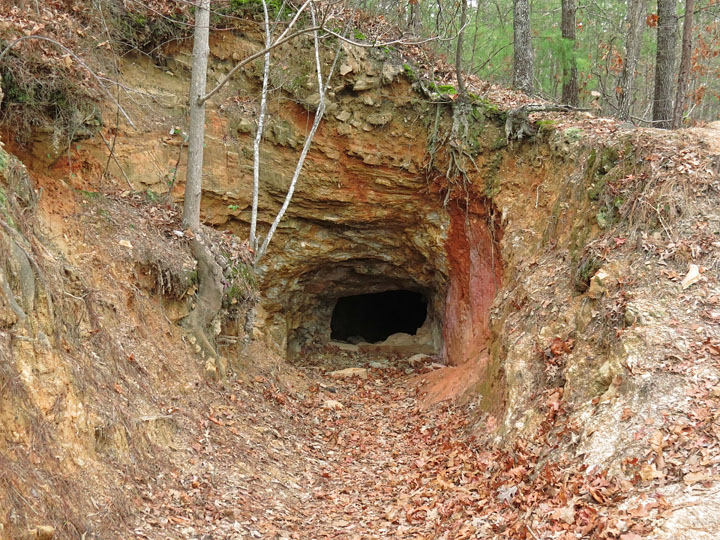 The Man-way tunnel served as a shortcut to carry ore through the hill, rather than over it.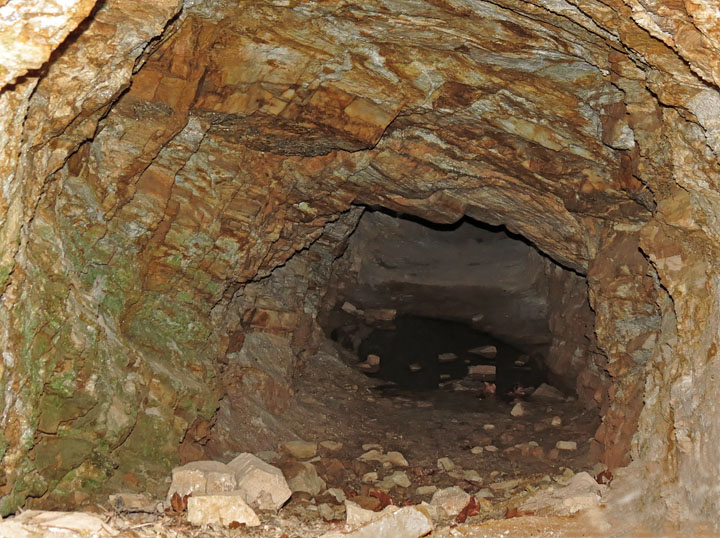 ---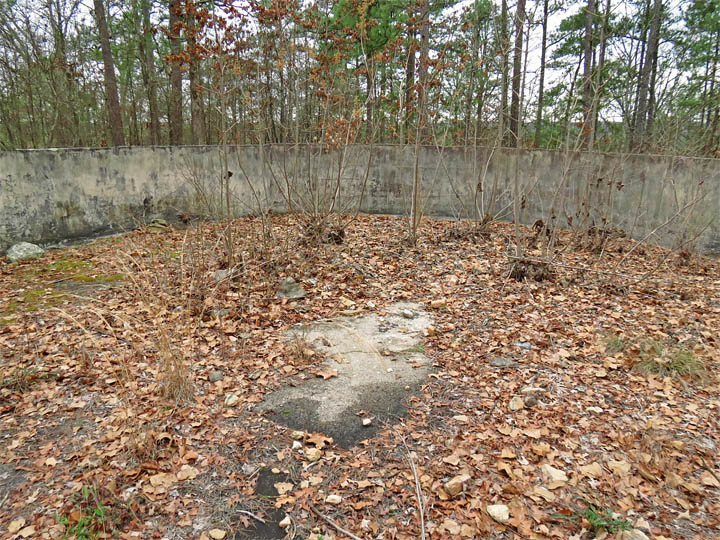 Reservoir
Old cut with mine shaft at right.
---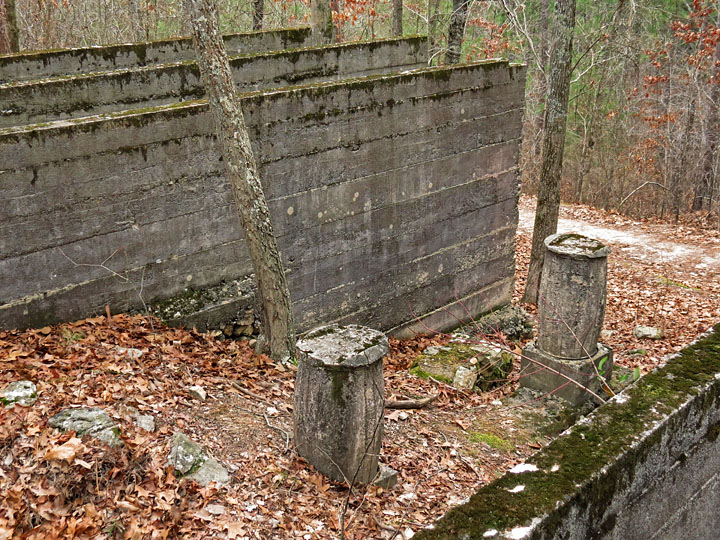 Ore Stocking Bins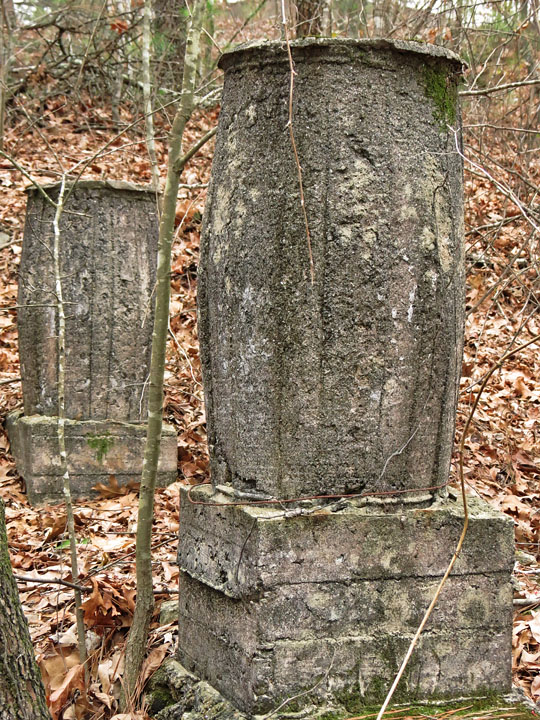 I'm not sure what these pillars were used for.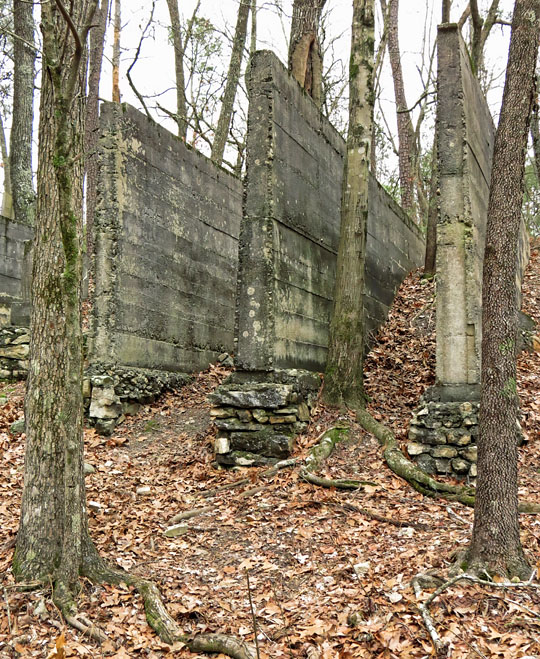 Ore Bins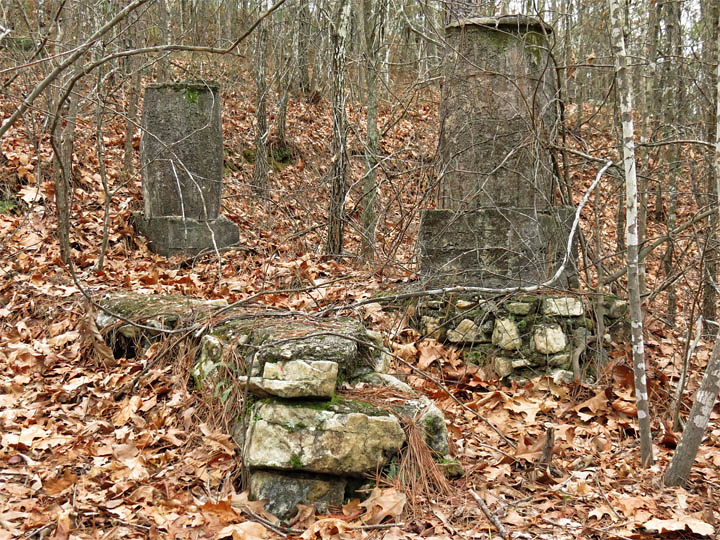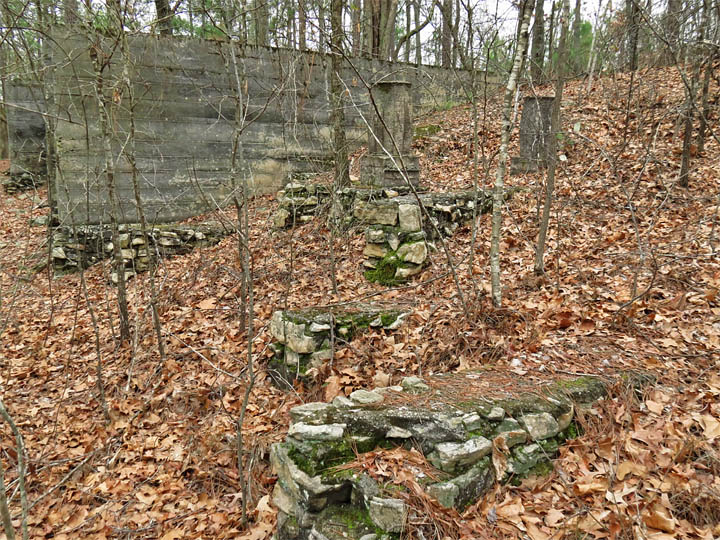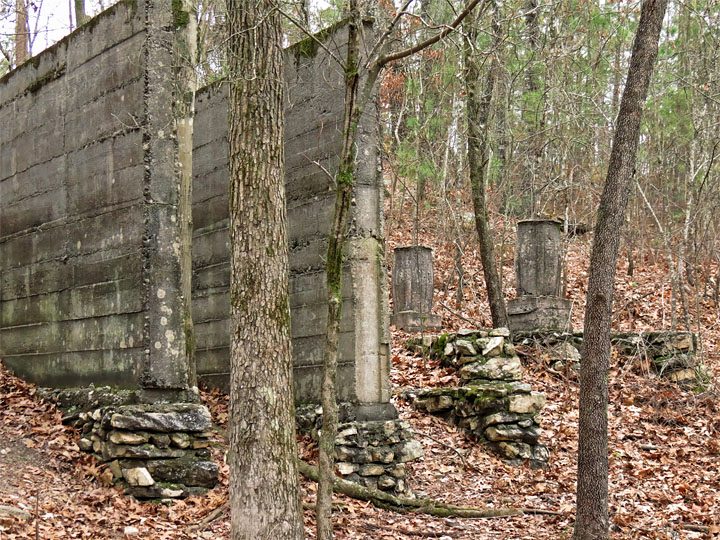 ---
Pilings for Stamp Mill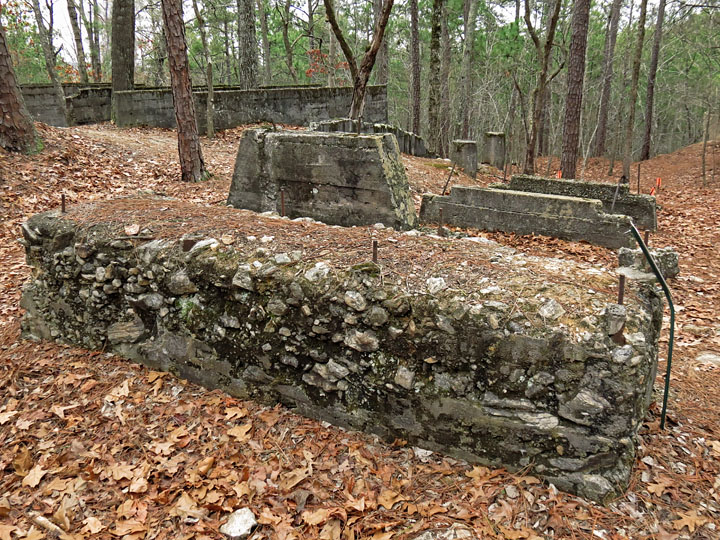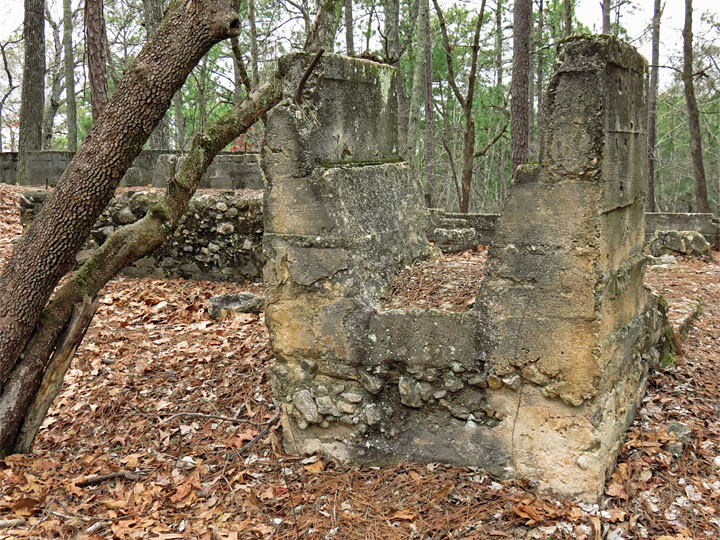 Ore cart rail base
---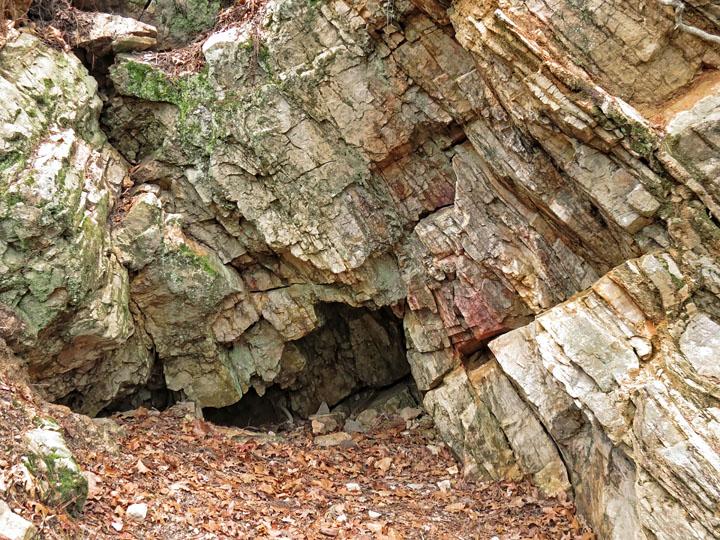 Shaft cut in stone formation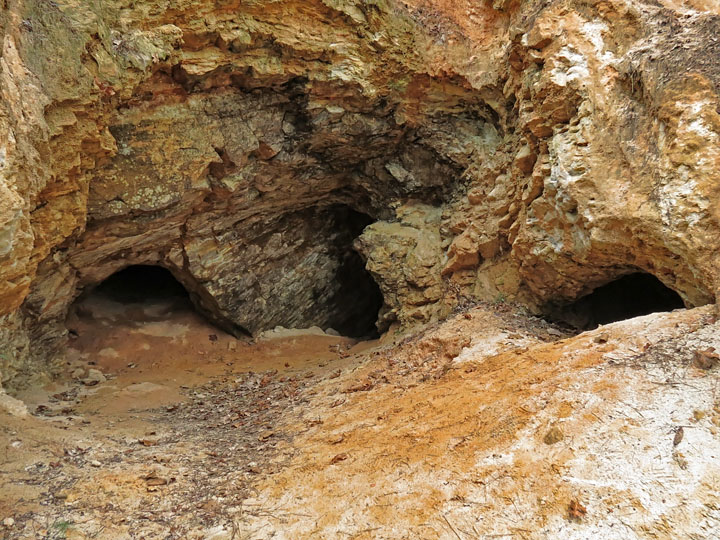 Three shafts - the middle one is the other end of the Man-way.
---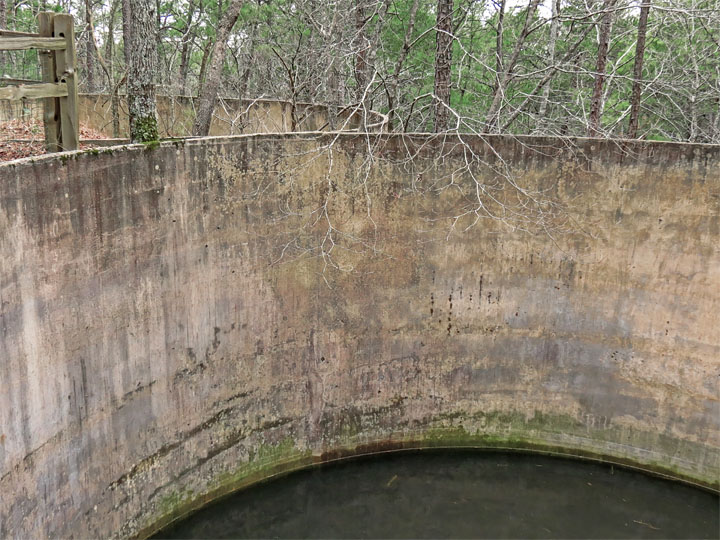 Pair of large Leaching tanks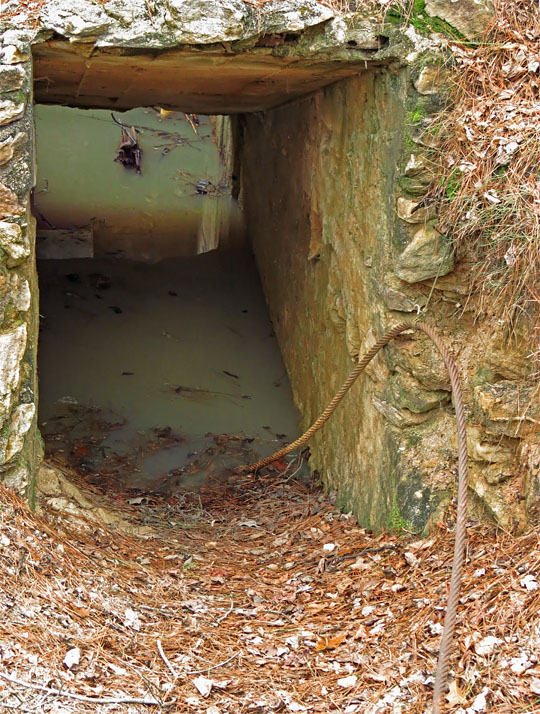 Conveyance bucket Tunnel, showing cable that held suspended bucket...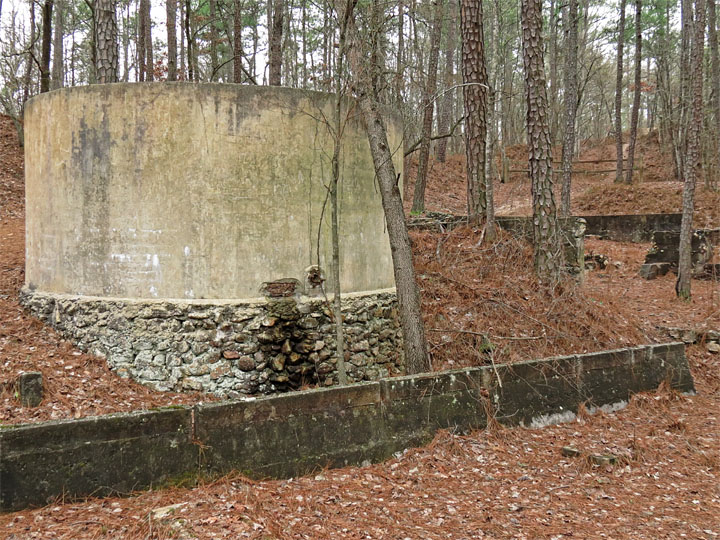 Small Leaching tank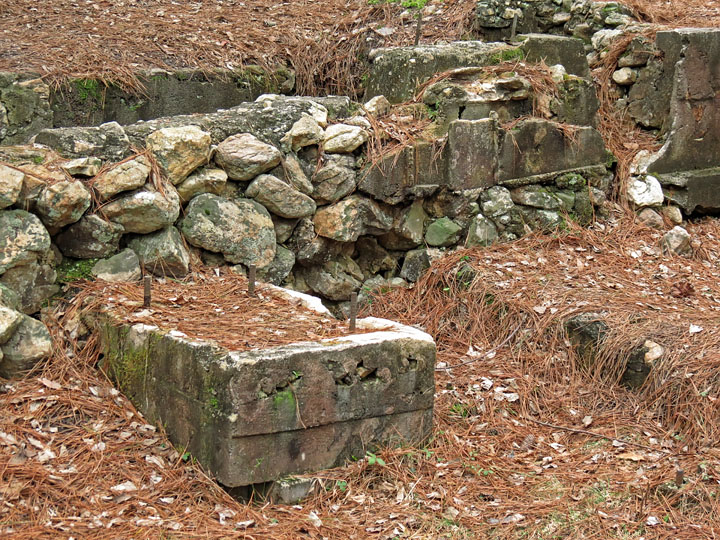 Ruins of Processing building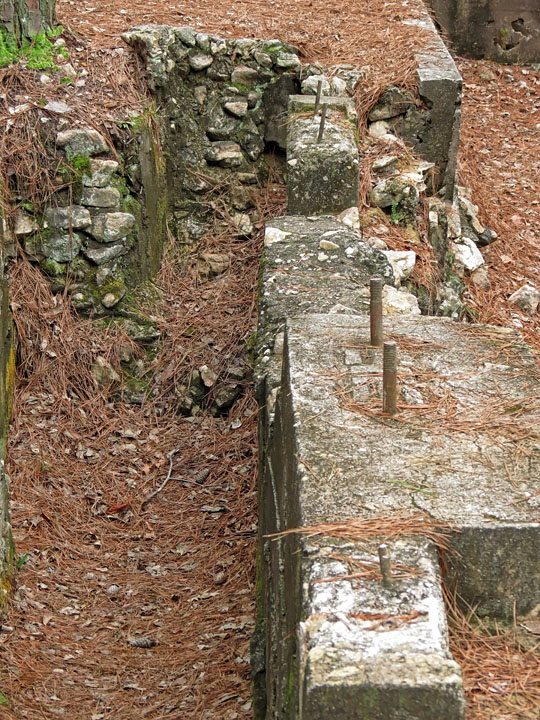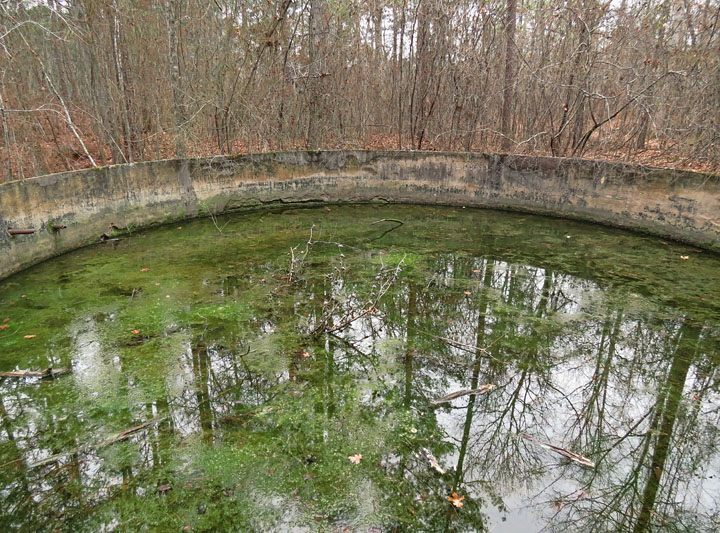 Solution tank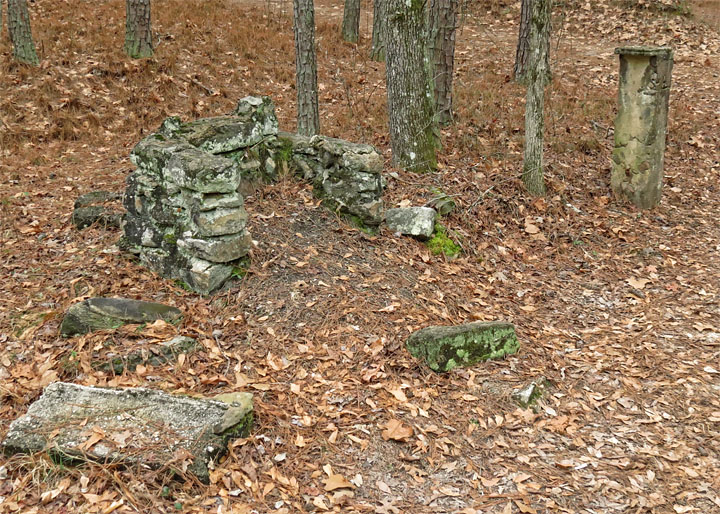 Remains of assay office; just the chimney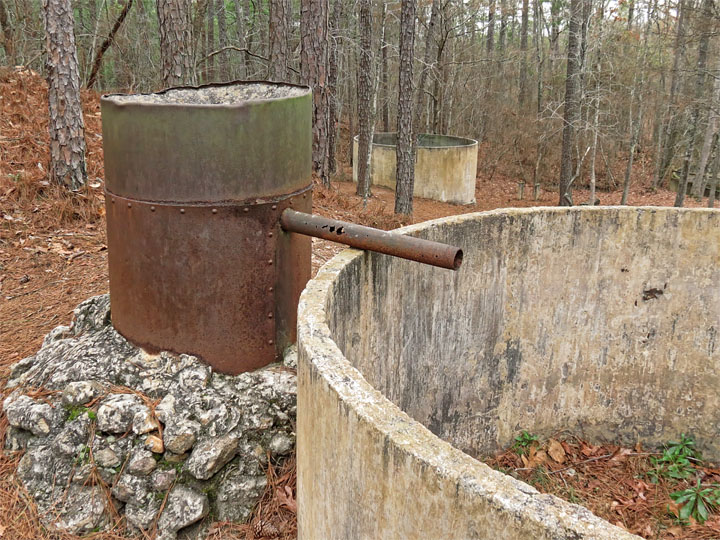 Cyanide tank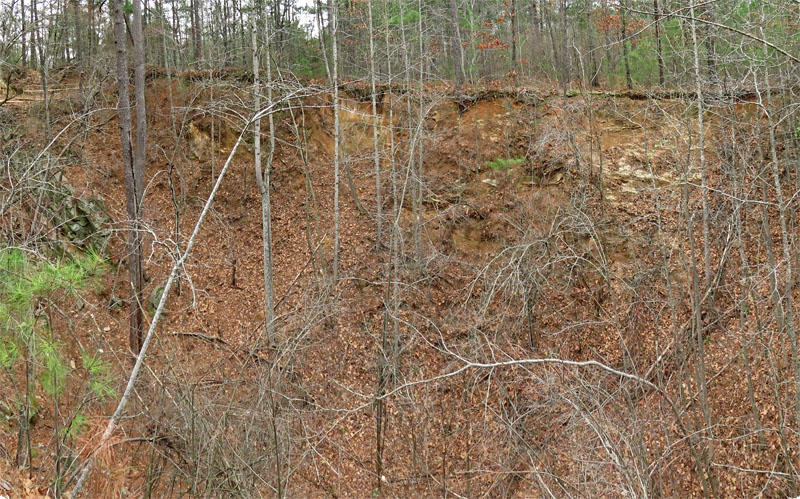 The Glory Hole - a large quantity of gold was dug from this huge open pit.
---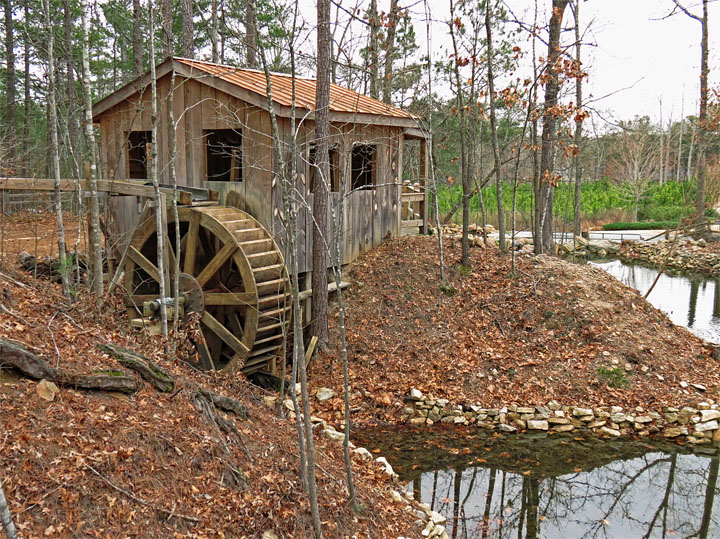 Reproduction Grist Mill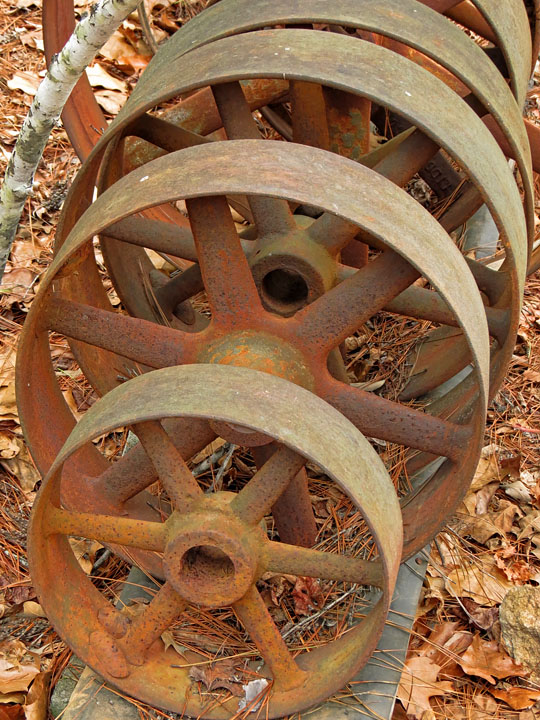 A collection of pulley wheels from the stamp mill.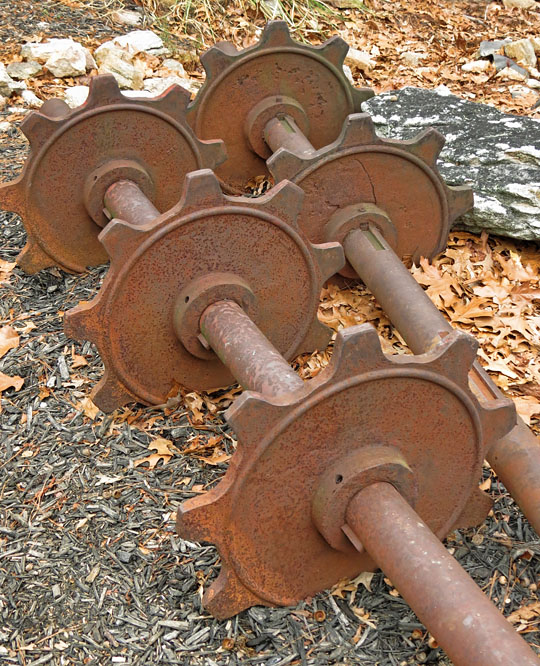 Gear shafts from the stamp mill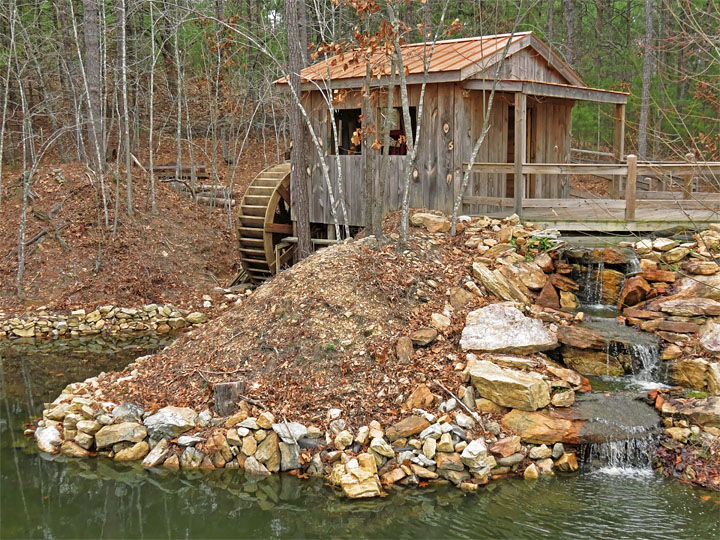 Mill and water feature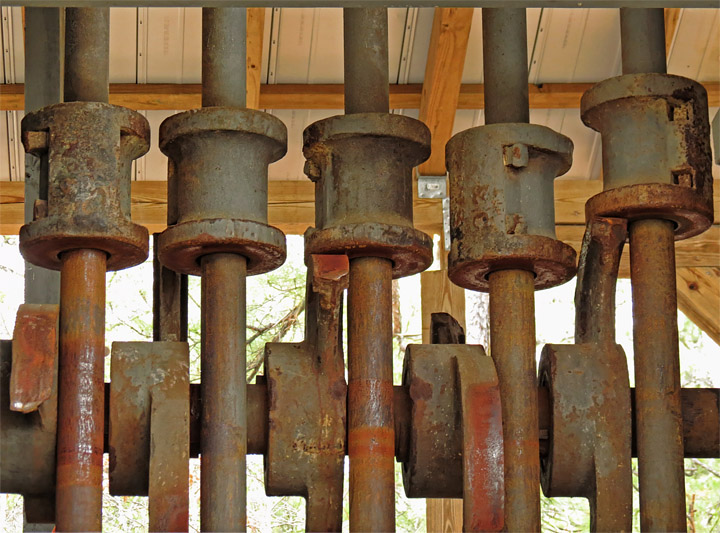 Stamp Mill lifters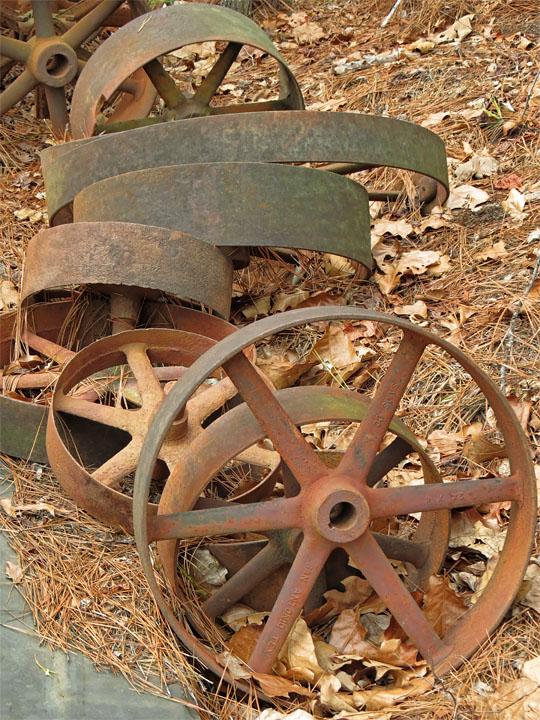 More big pulley wheels...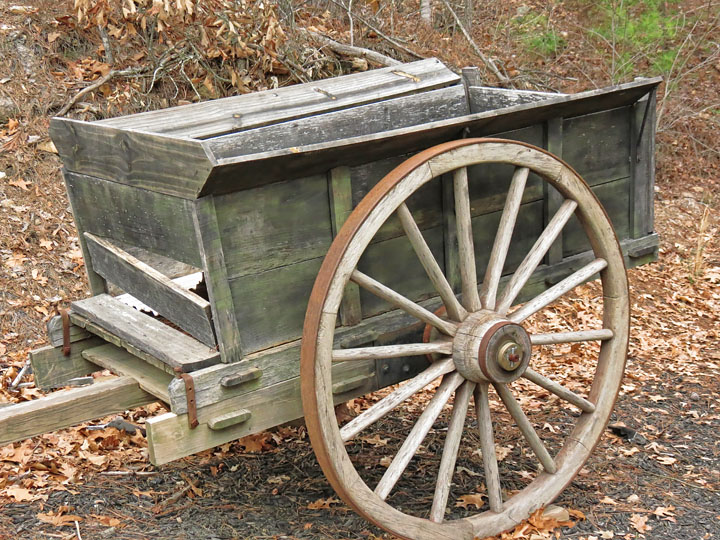 Ore cart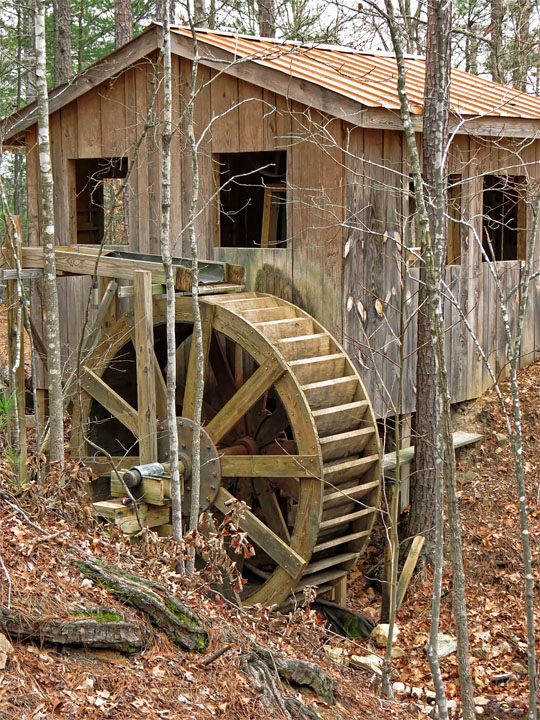 Another view of the mill and waterwheel.
---
Historical Photos: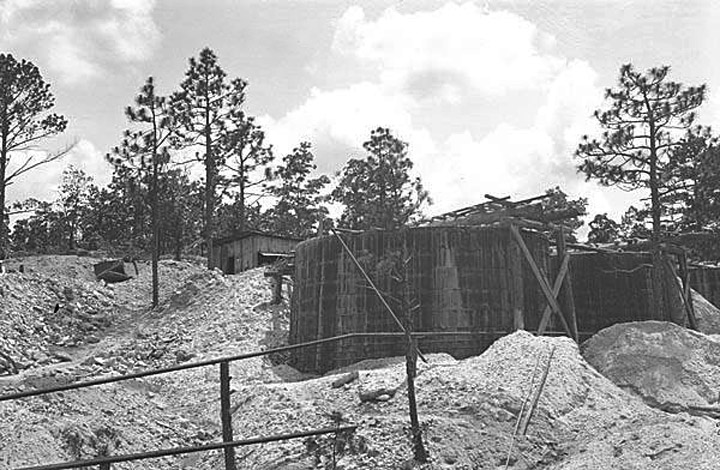 Same pair of Leaching Tanks shown in an earlier image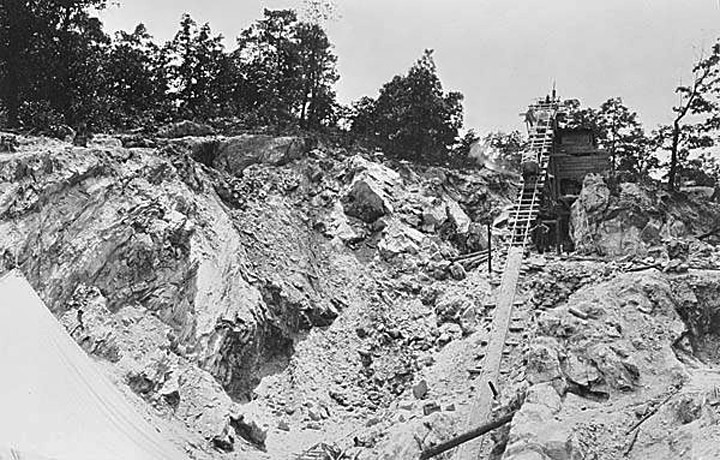 Open Mine Cut - The Glory Hole
---
Credits: Georgia Geological Survey Collection; Mines, Mining & Geology; RG 50-2-20; Georgia Archives
---