First, a recap of photos from the aircraft crash found during my "Sassafras Knob" trek: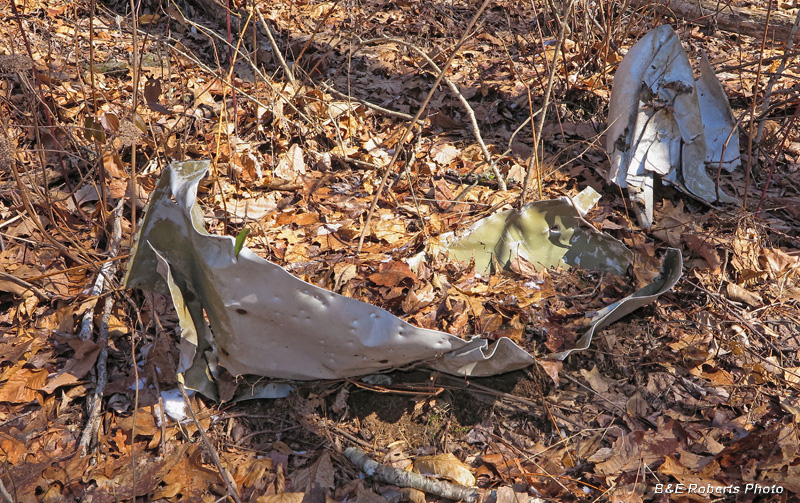 High on the slopes of Skut Knob, I came across these first scattered pieces of aluminum.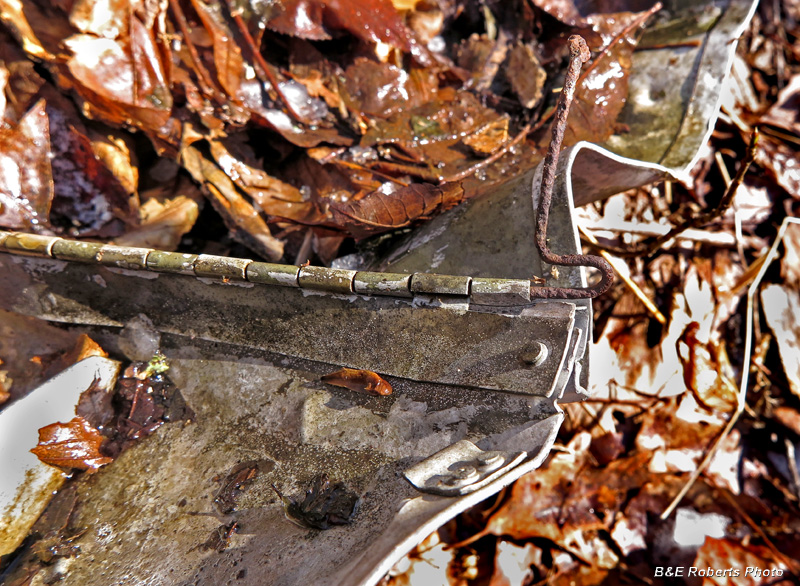 I tried to pull this part out for a better look, but it was frozen in the ground.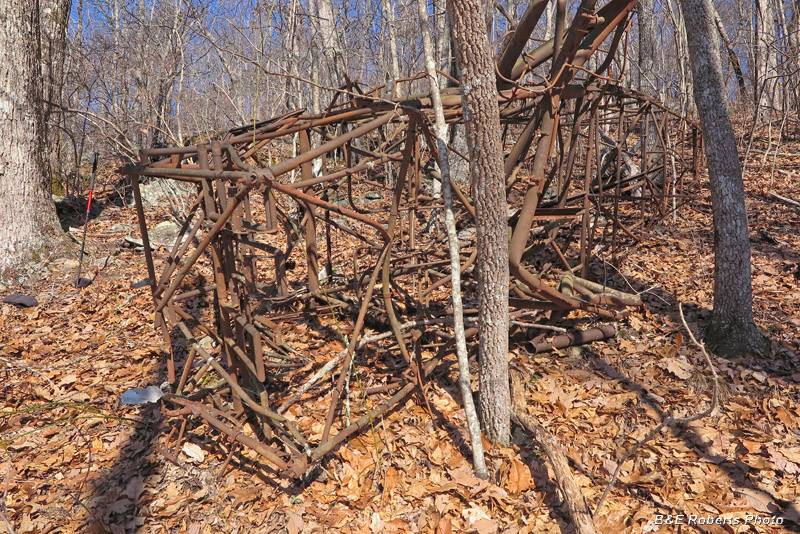 Looking around for additional remnants, something much larger caught my eye as I looked up slope.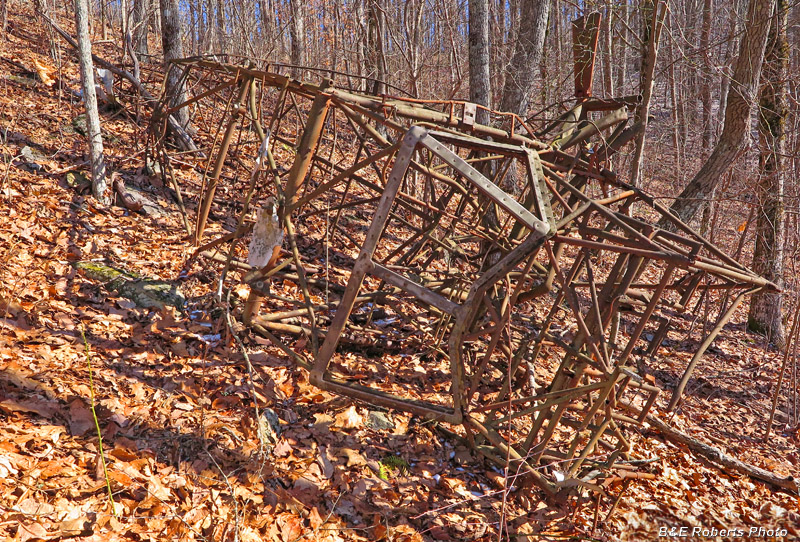 As explained on the Sassafras Knob trek page, what was intially thought to be a
communications tower or antenna turned out to be an aircraft fuselage!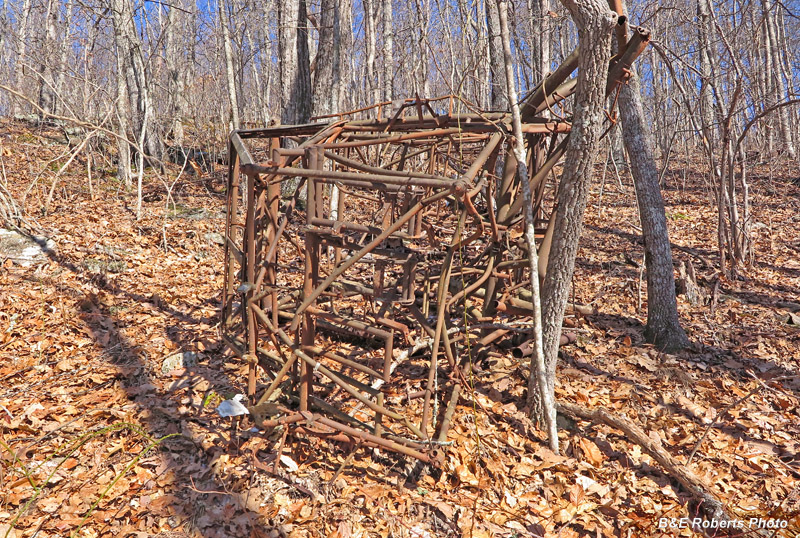 The fuselage from the front (on its side)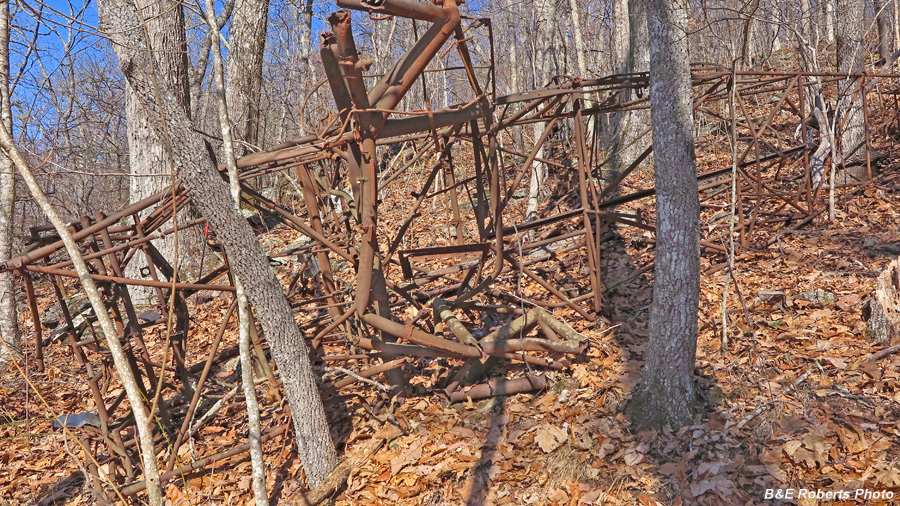 Fuselage frame from the underside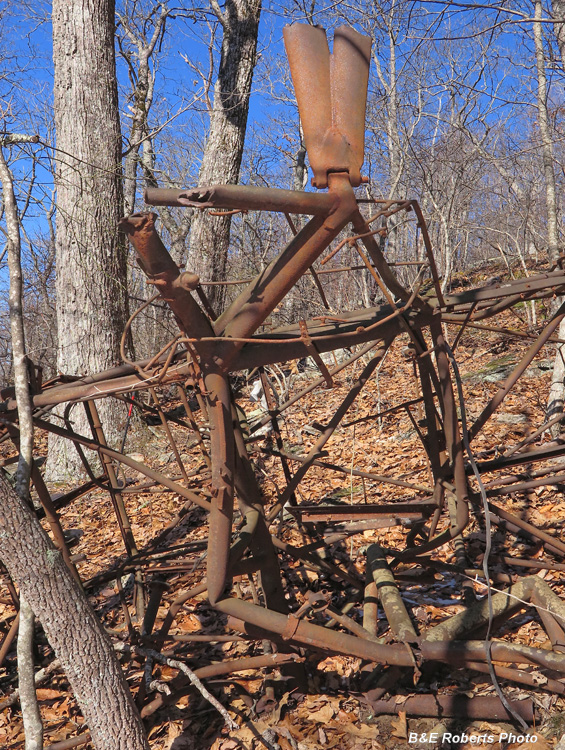 Aircraft under-carriage
including remains of landing gear structure and wing strut attachments.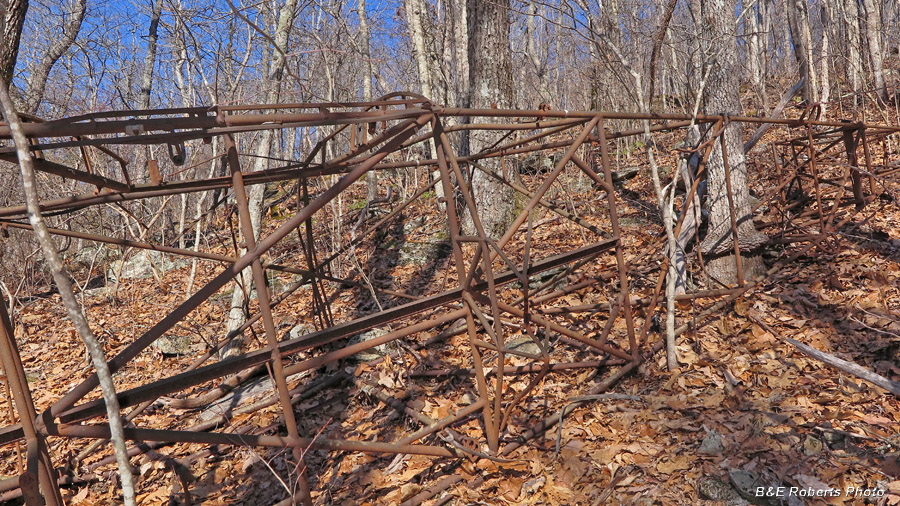 Aft section of the structure. It is approximately 30 feet long.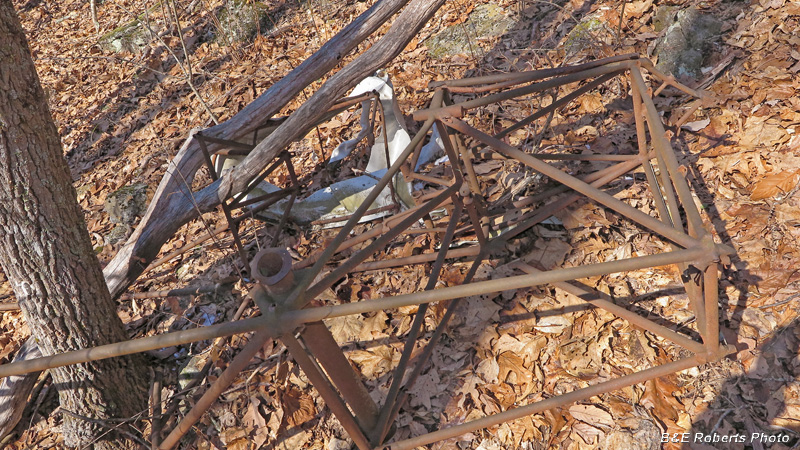 Aft end of the structure.
Note that aluminum can be seen attached to the fuselage in several images.
---
Thanks to a UK Aviation Archaeology group on Facebook, the mystery aircraft was identified! It is a Noorduyn UC-64 Norseman,
the same aircraft that bandleader Glenn Miller disappeared in while flying over the English Channel in Dec. 1944. A Canadian
single-engine bush plane first introduced in 1935, the Norseman remained in production for almost 25 years with over 900 made.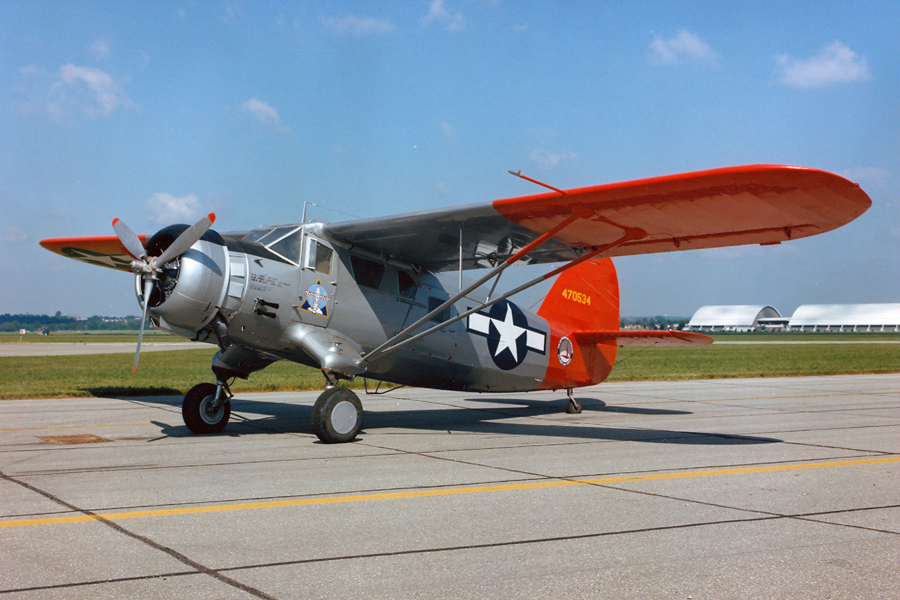 Example of a UC-64A Norseman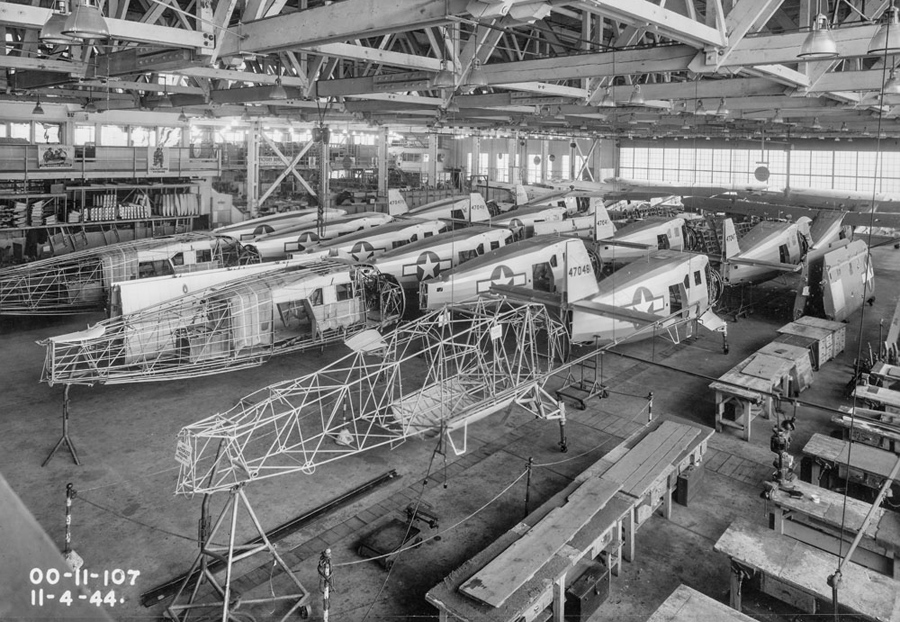 Noorduyn factory - 1944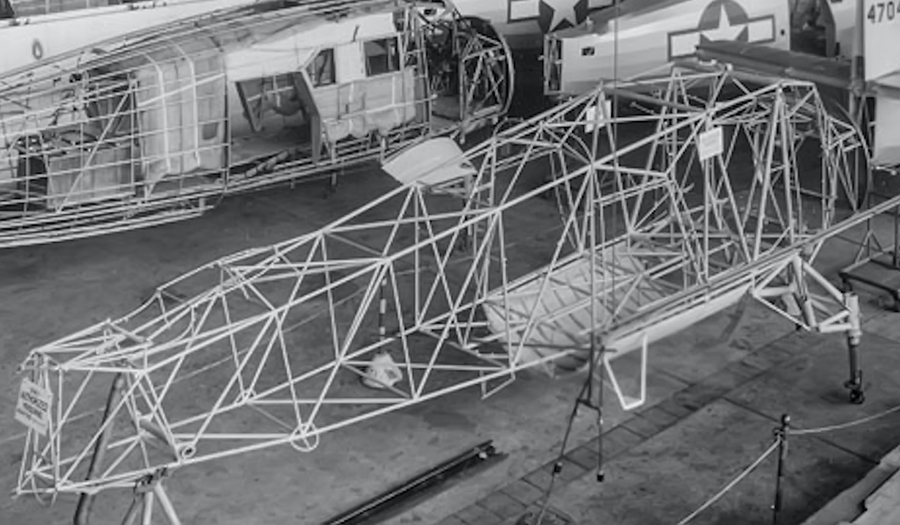 A Norseman frame in the Noorduyn factory
Cropped from the previous photo...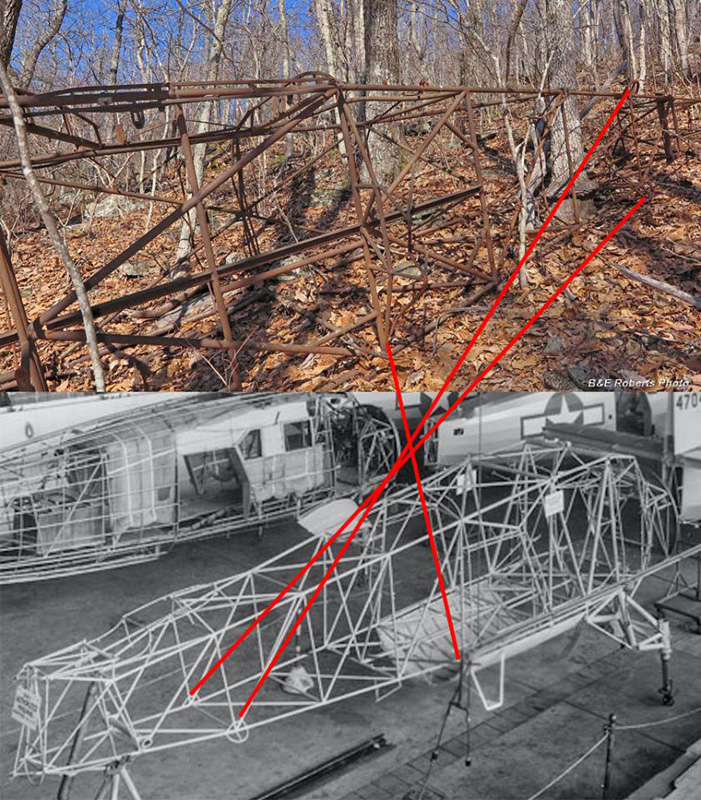 Comparison showing components on the wreck and in the Norseman factory.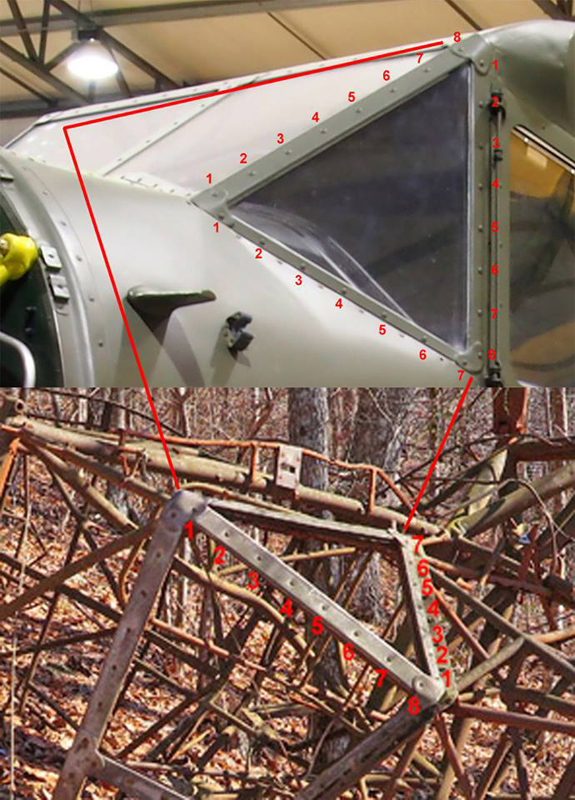 Many thanks to Jim Corbett from Northumberland, UK for these photos!
This wing strut fitting was (for me) one of the more noticeable features in the wreckage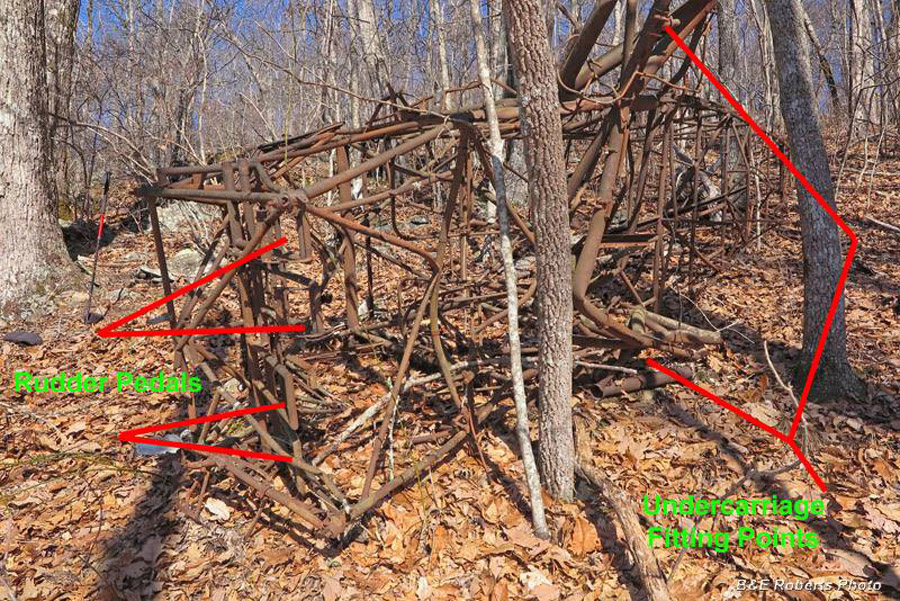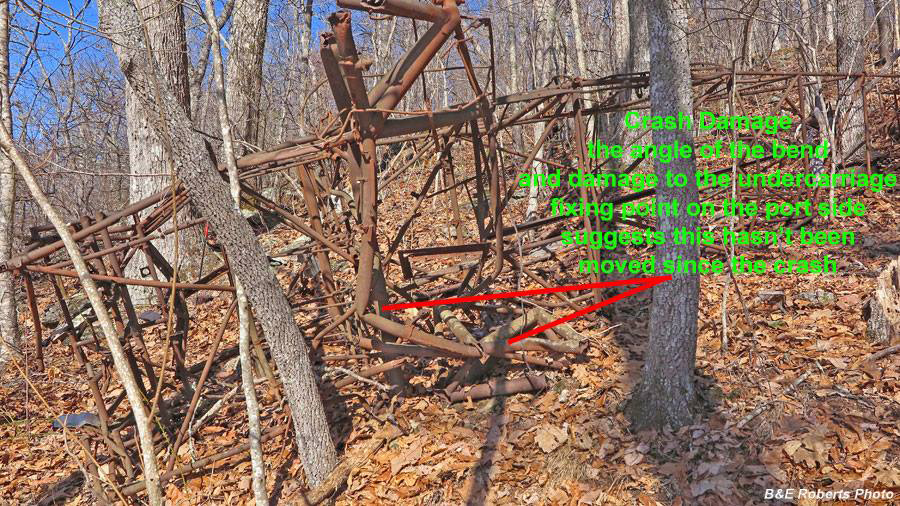 Note: The annotation should say "starboard", not "port".