Elaine and Jim B. accompanied me up the mountain for a 3rd visit.

We hoped to locate at least one of the few components that has a Mfg. plate that would ID the individual aircraft.
That was not to be the case, although we did find many additional interesting parts. The absence of an engine,
port wing, landing gear, wing struts, cockpit components, etc. from the site leads us to believe that this aircraft
was salvaged at some point after the crash. How they got those large parts off that steep location is a wonder!

View of the lake through the trees, as we climbed the mountain.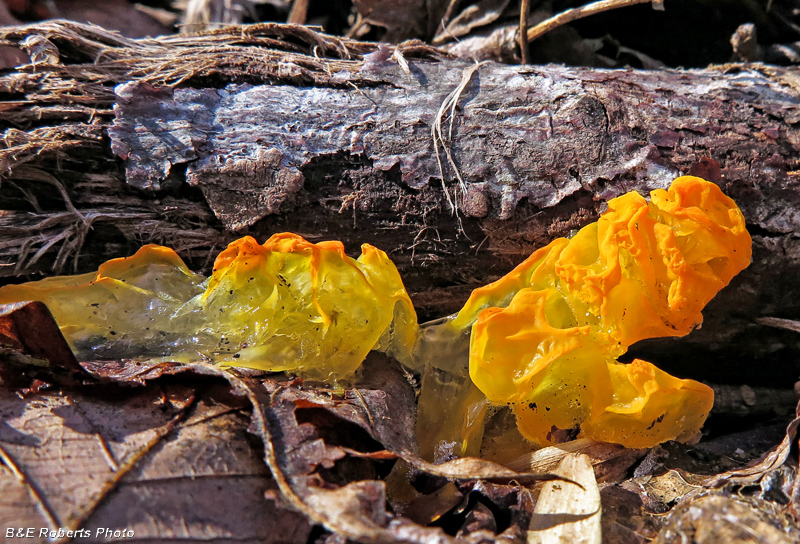 Witch's Butter (Tremella mesenterica)
Elaine noticed this nice specimen of orange-yellow jelly fungi on our way to the site.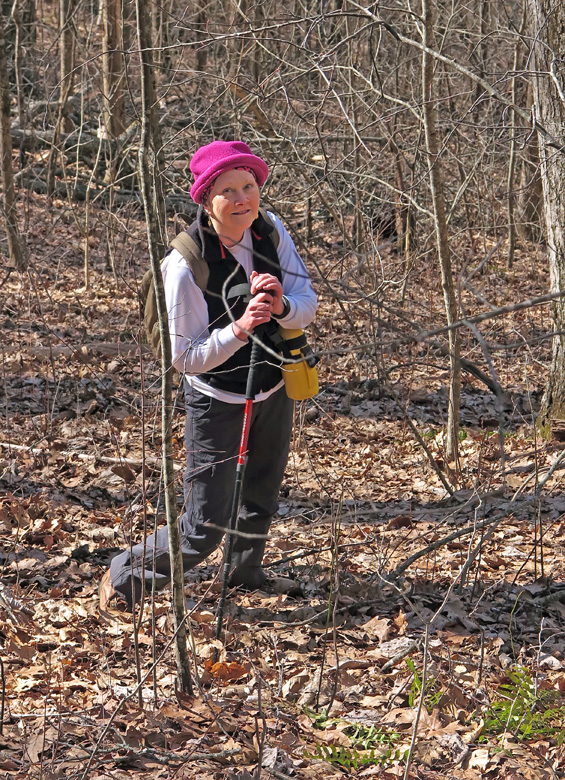 Hiking up the mountain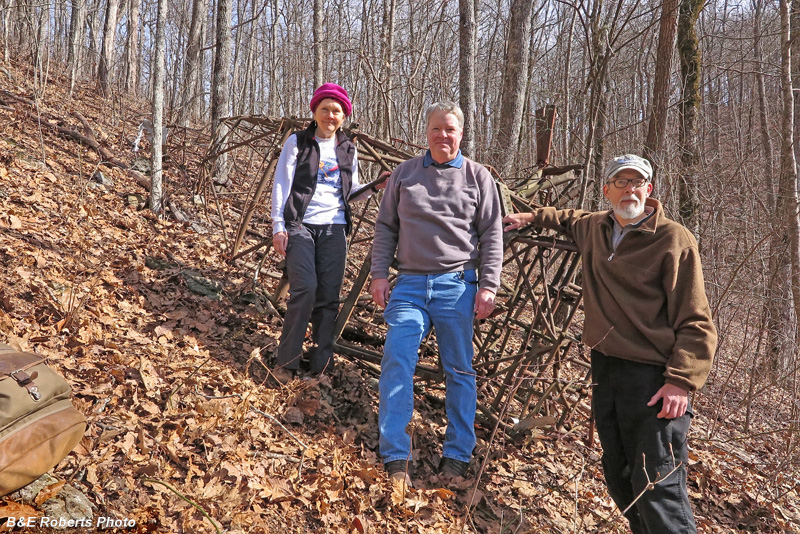 At the fuselage; this area is STEEP!
Pilot's seat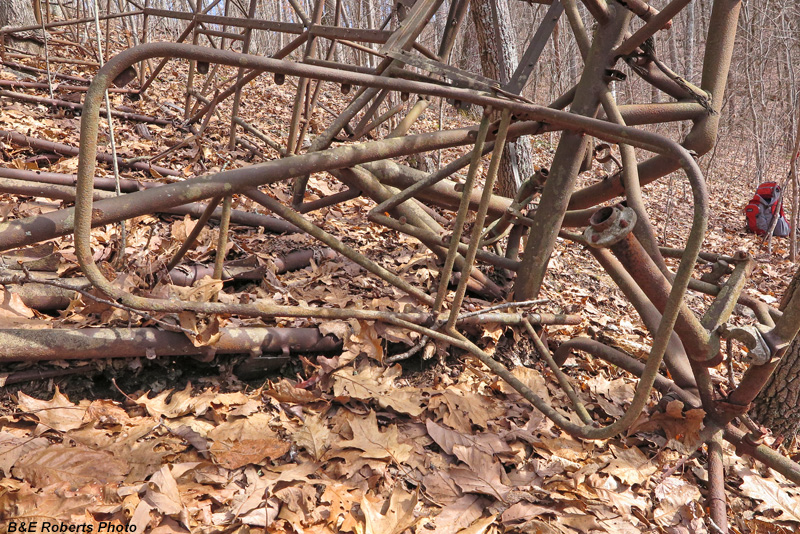 Co-pilot's seat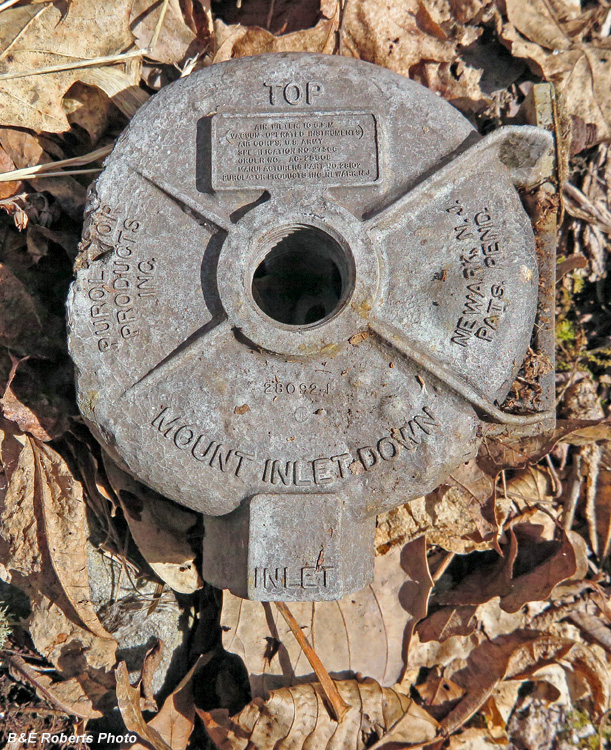 Air filter housing
Wing tip diagonal brace assembly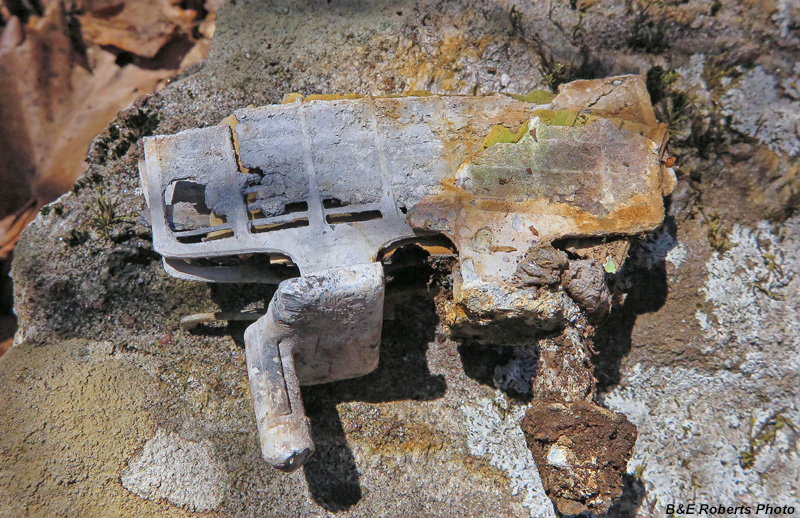 Battery innards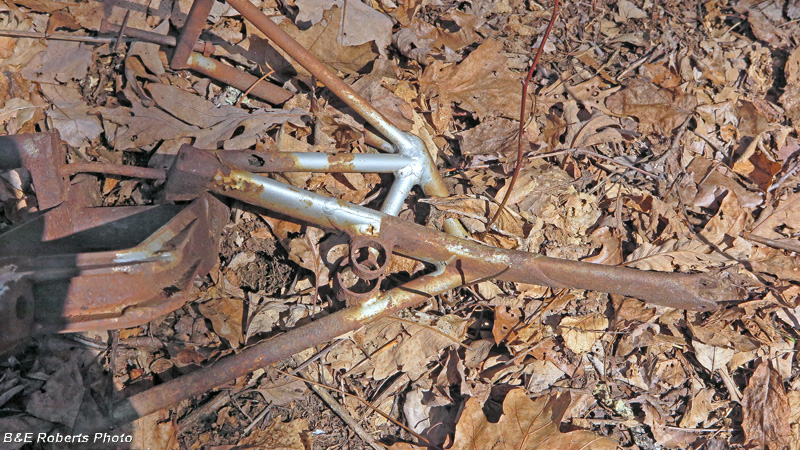 Aileron center hinge assembly
---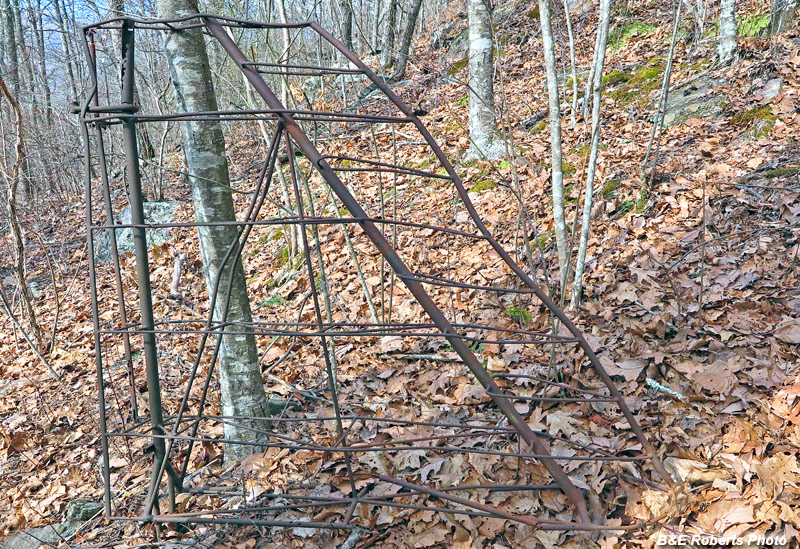 Vertical Stabilizer, with illustration from Maintenance Manual (below)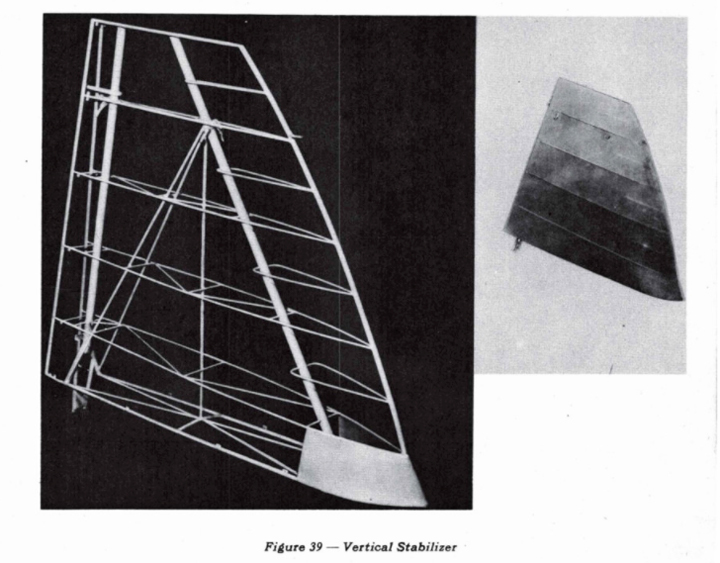 ---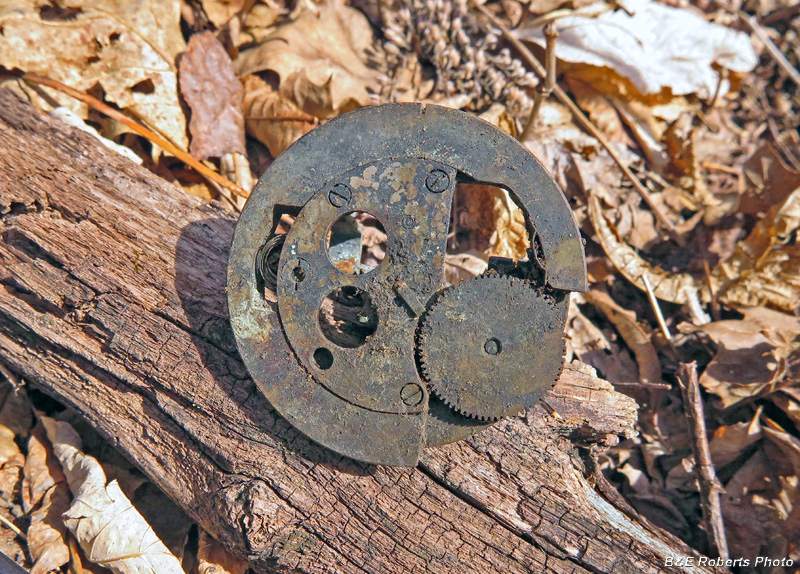 Unidentified instrument - top view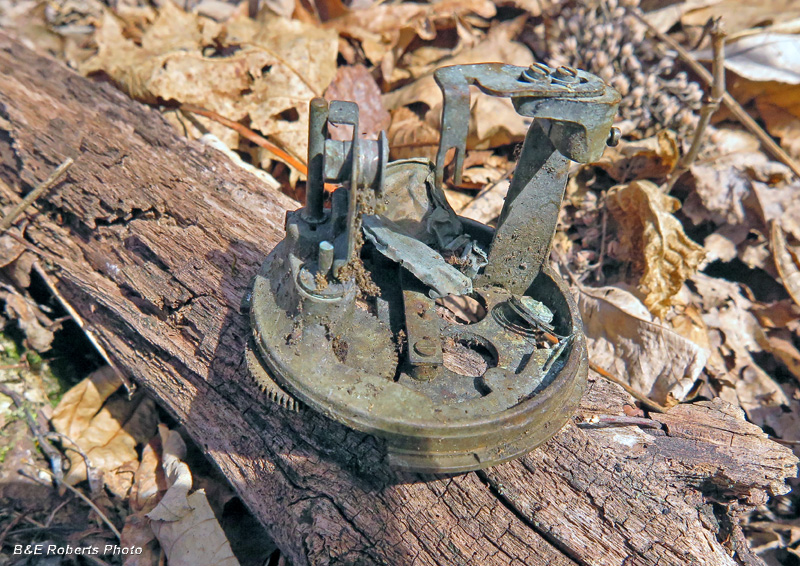 Unidentified instrument - bottom view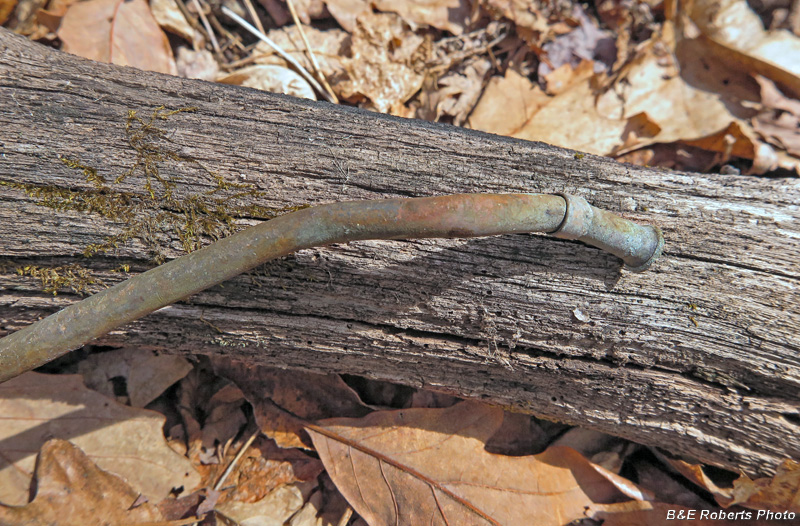 Oil line
Wing Truss No. 3
Broken Wing Truss No. 5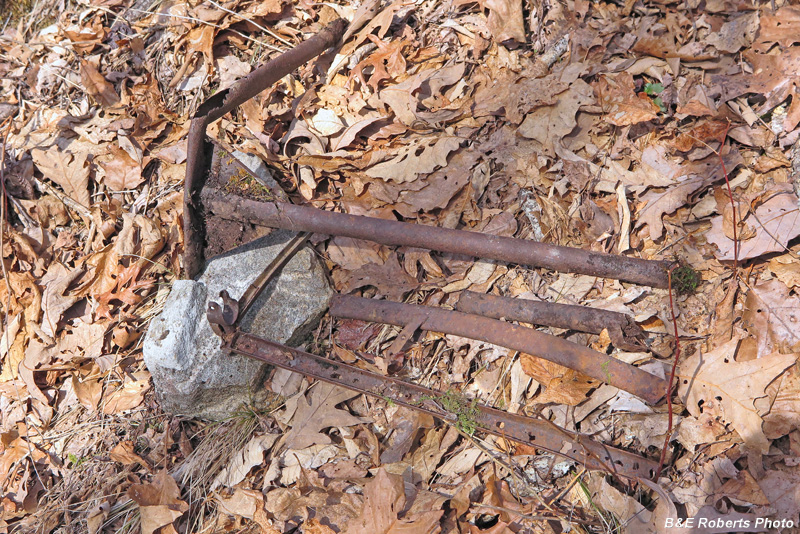 Assorted wing structure components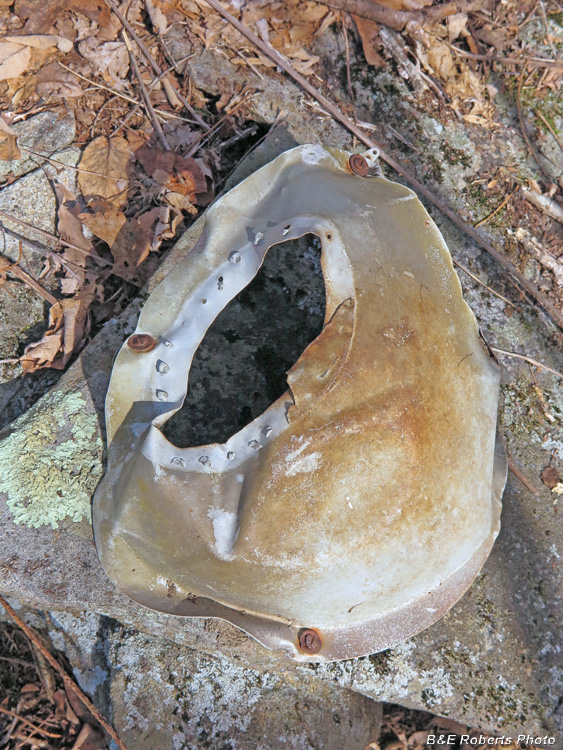 Unidentified fairing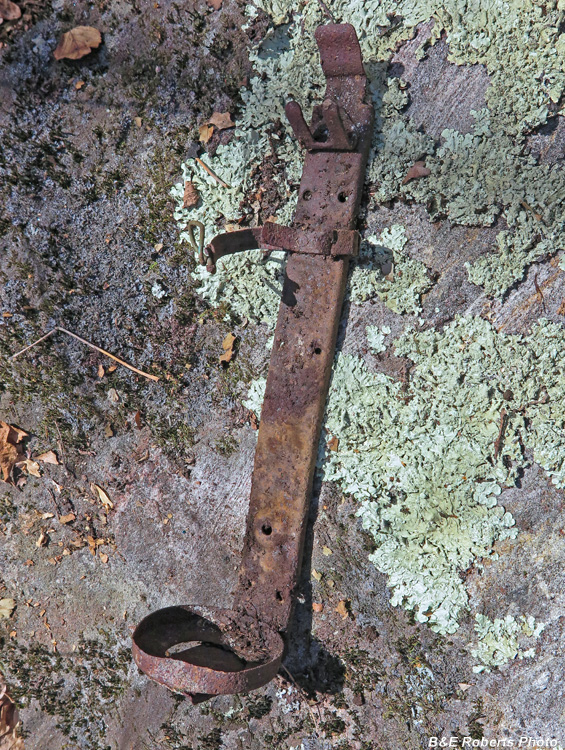 Fire extinguisher mount-bracket
---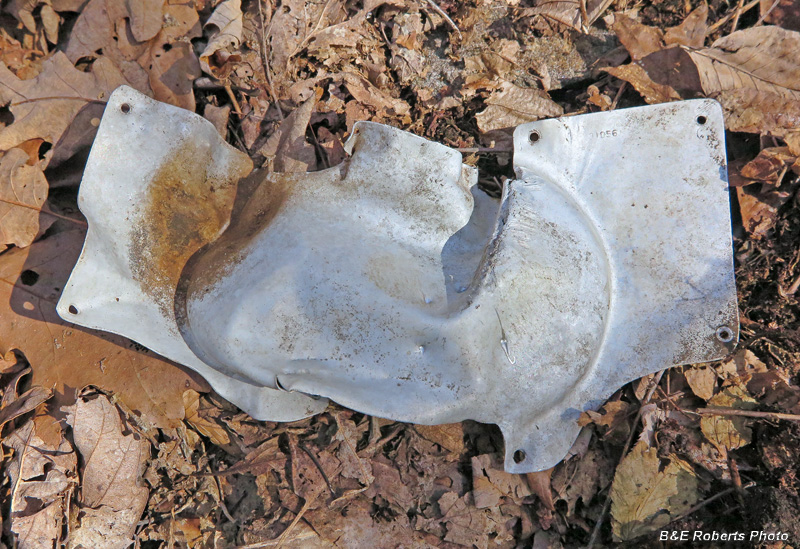 Lower fuselage tail sealing bulkhead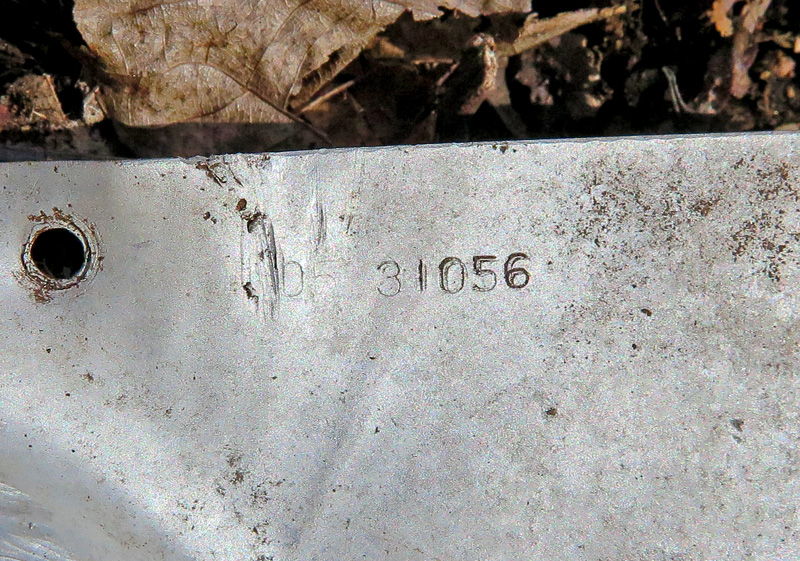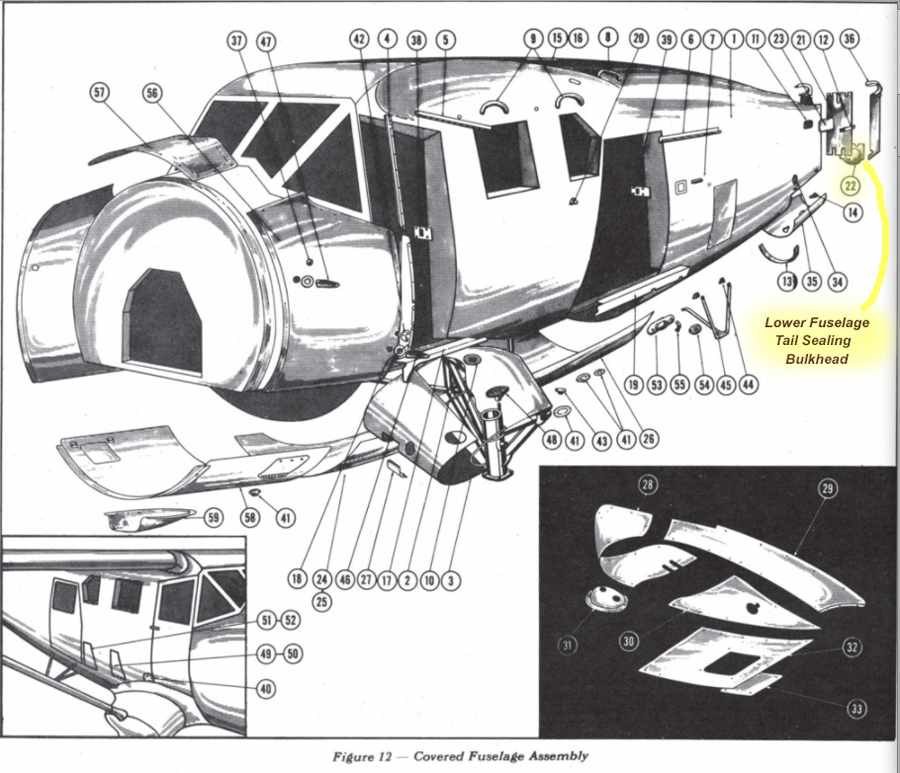 Illustration showing bulkhead location (22)
---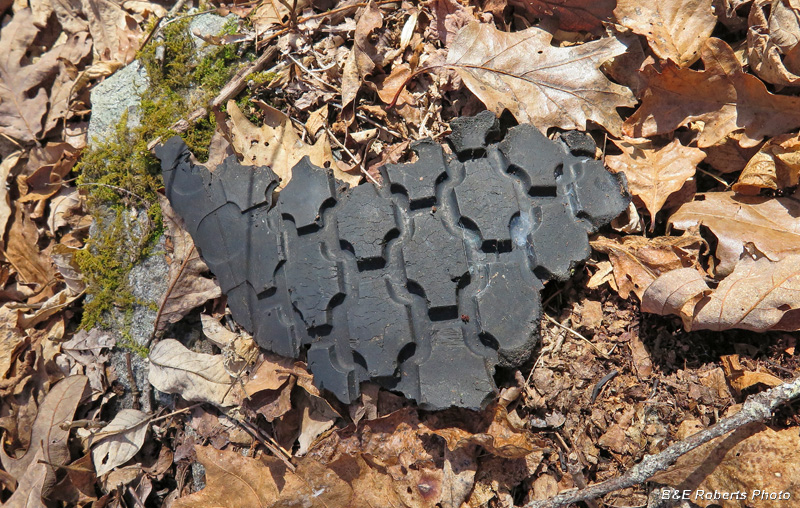 Tire fragment - it doesn't appear to have had much tread wear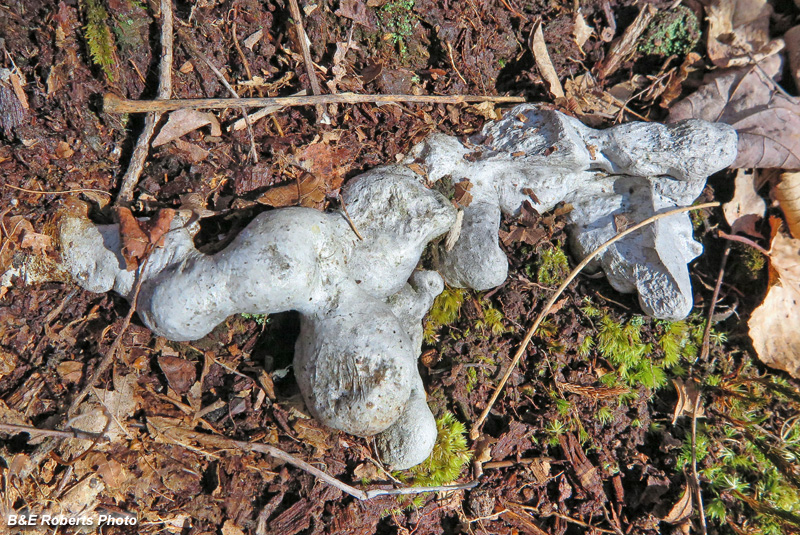 Example of the numerous melted blobs of alloy
---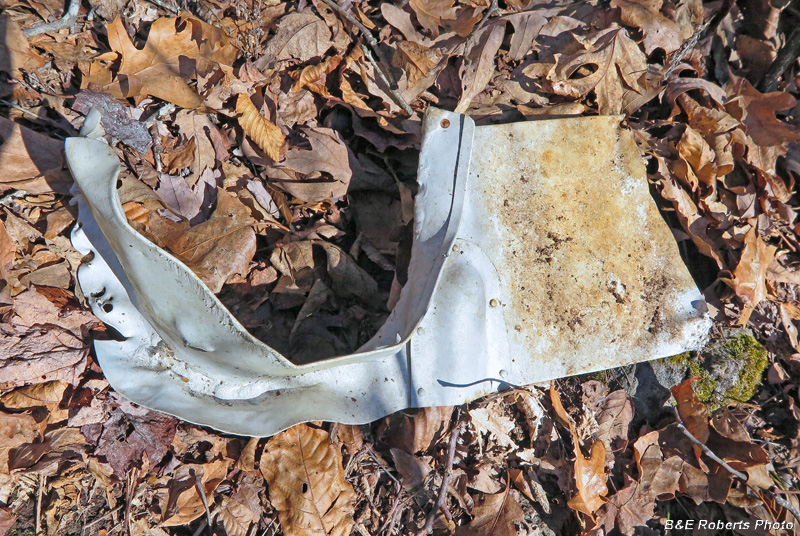 RH fuselage end fairing, and part number (below)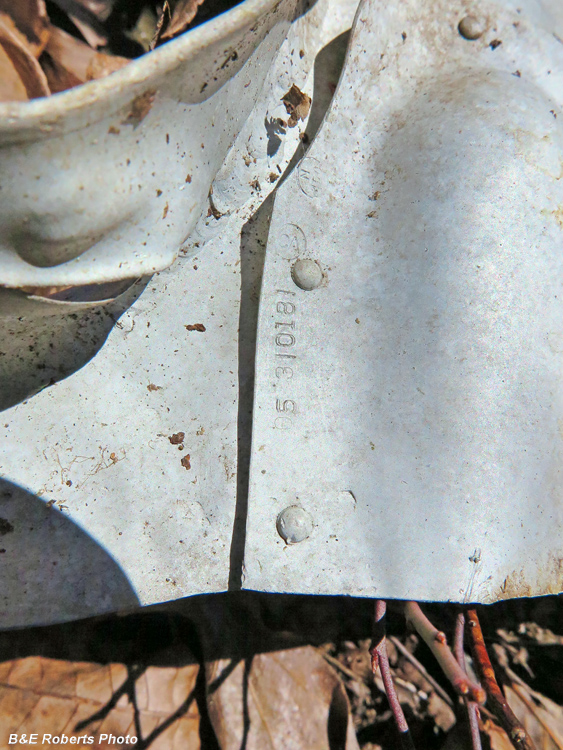 ---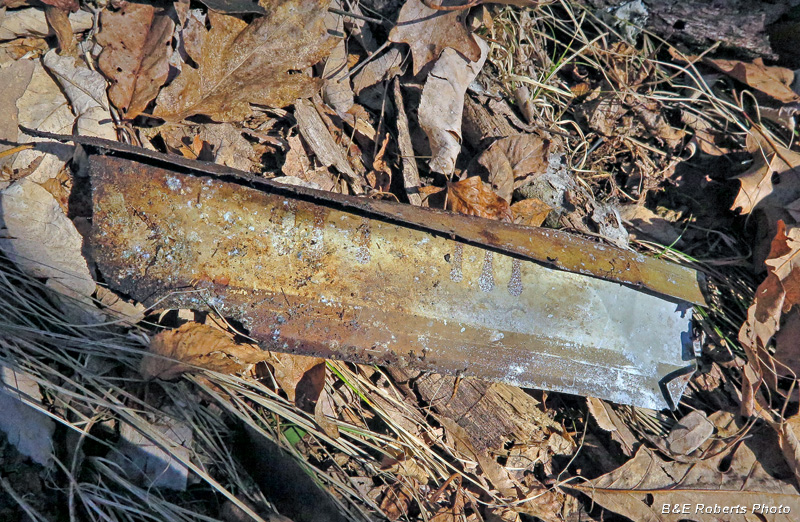 Trailing edge piece (?), with another part # (below) not found in the Catalog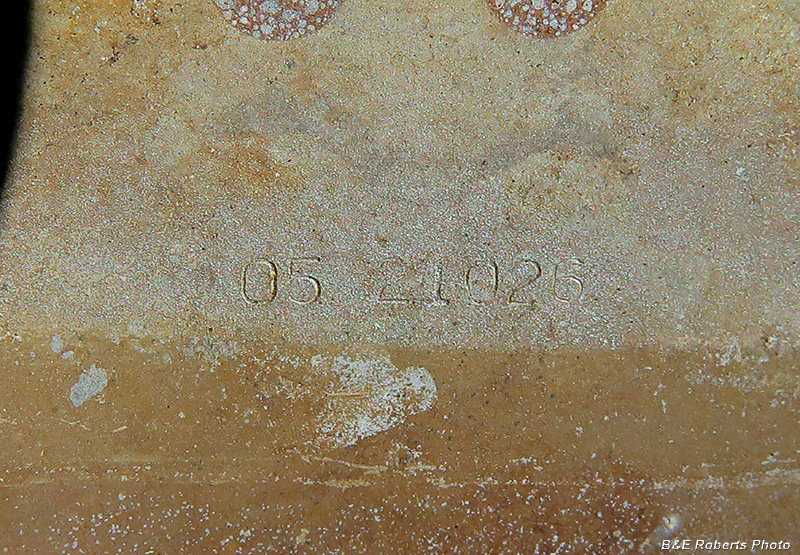 ---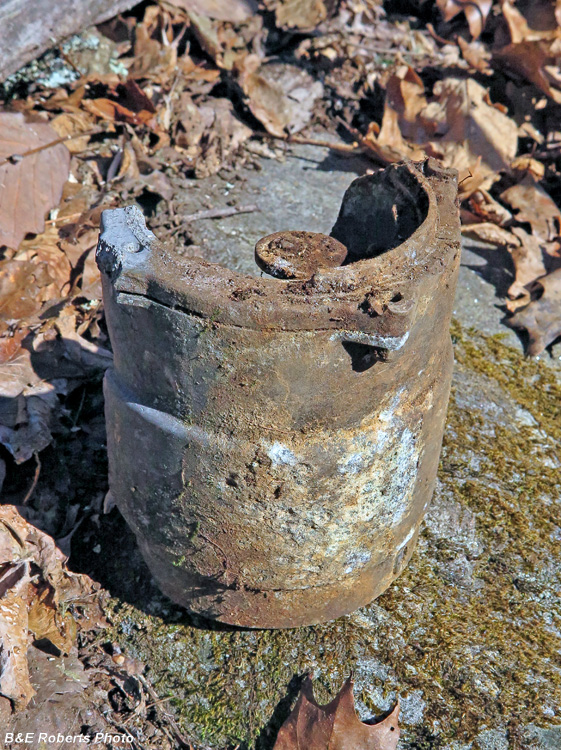 Generator housing (?)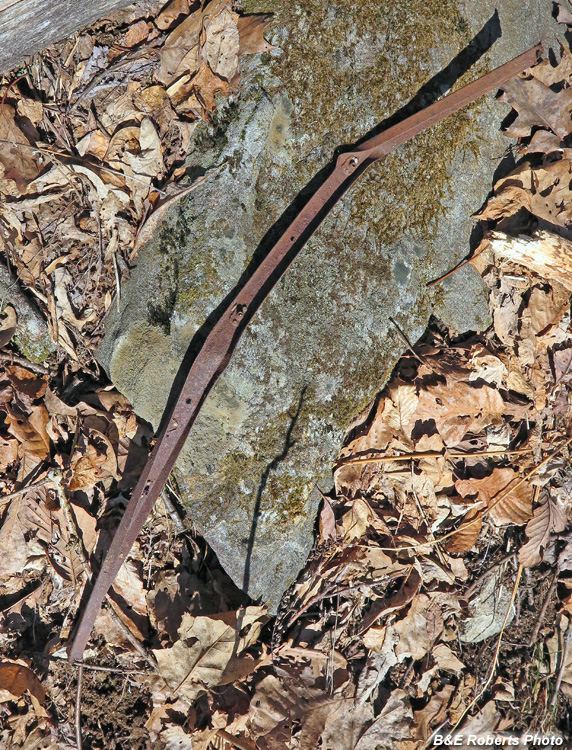 Unidentified channel, with nutplates
---
The following images show the four (4) engine mount attach bolts at the front of the fuselage (in clockwise order):
Keep in mind when viewing that the plane is lying on its starboard-RH side.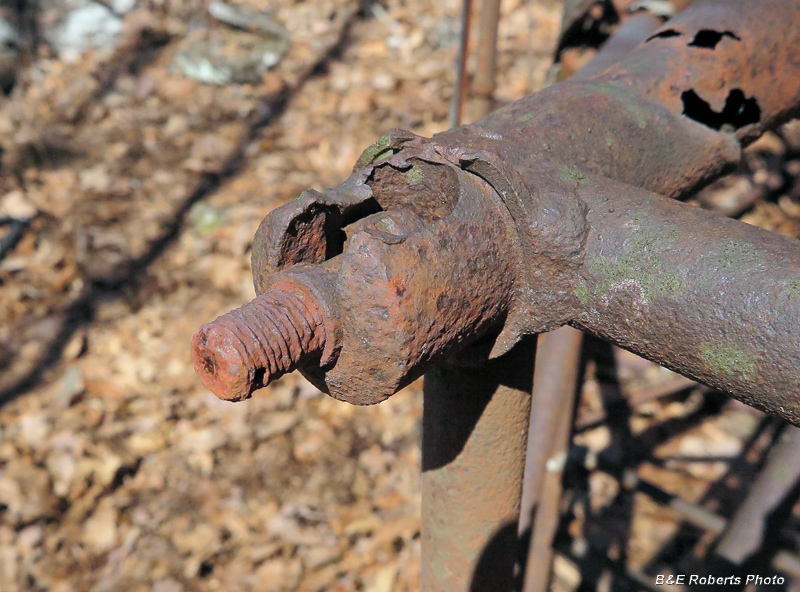 Upper port (LH) bolt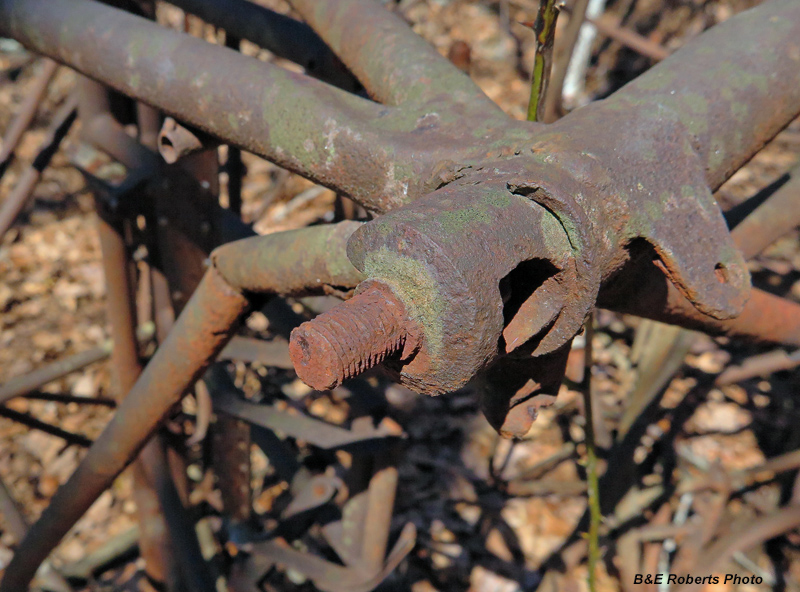 Lower port (LH) bolt
Lower starboard (RH) bolt
Upper starboard (RH) bolt
---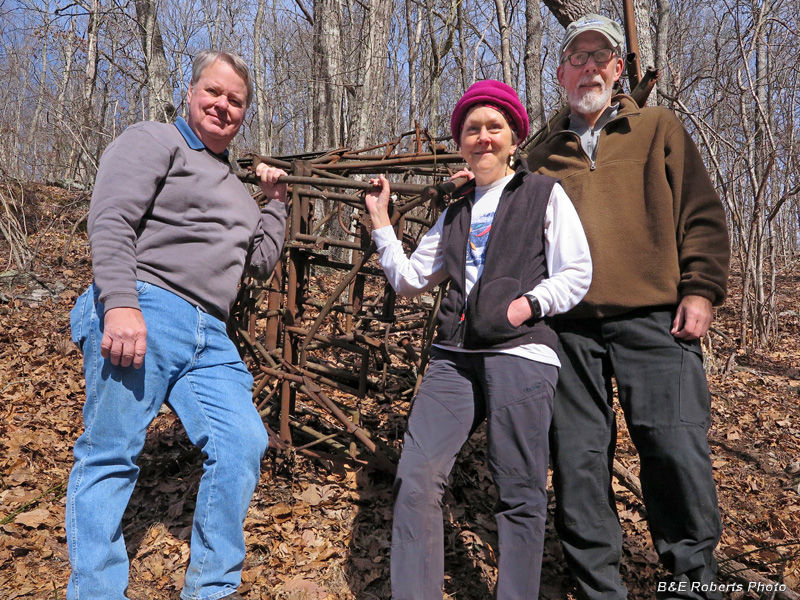 While this angle doesn't show it as well as the earlier photo, you can get an idea of this area's steepness
by noticing that everyone is holding onto the fuselage frame to keep from sliding down the mountain!
Windshield frame
See the Norseman History website for extensive information and history of this aircraft.