Years ago, a former neighbor came across the wreckage of a plane high up in the Wilderness Area.
It was before GPS was readily available, and he was never able to locate it again. He described the
general vicinity, and on a gorgeous February day, I decided to take a look.
The specific area is very steep, with cliffs and laurel thickets among the impediments. I was optimistic,
but on this day my search was fruitless. Still, a day in the woods beats just about anything else, and I
did find some nice views which I hadn't encountered before.
A slightly different view of Bell Knob than I usually see.
Brasstown Bald (Enota) is the highest peak on the left horizon.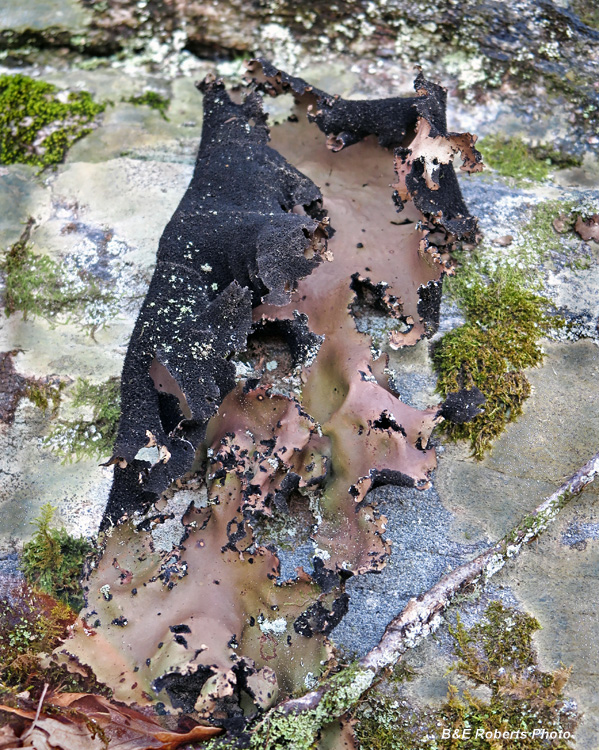 Rock Tripe lichen (Umbilicaria mammulata) growing on cliff face

Nice view of the Hiawassee area, and the original river valley now covered by Lake Chatuge.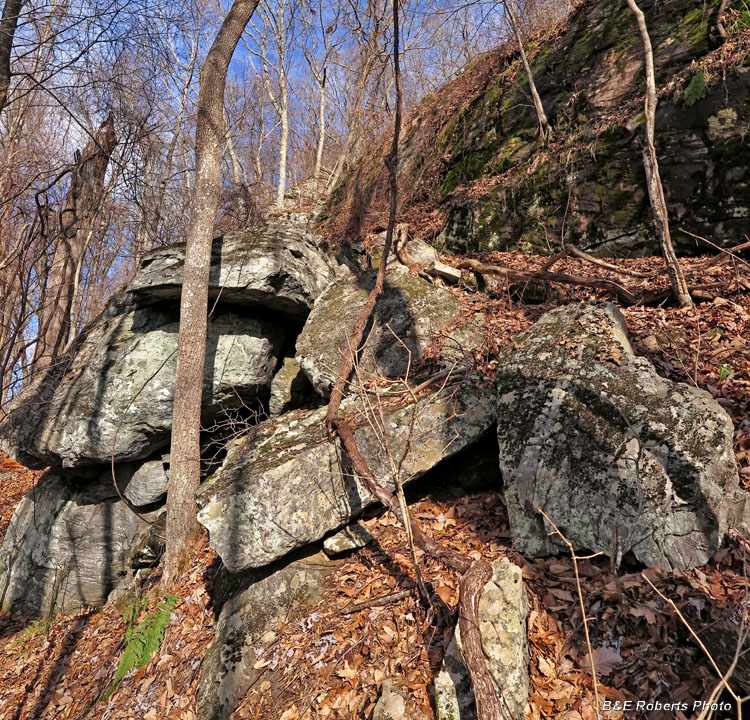 It was tough to do an effective search in terrain like this.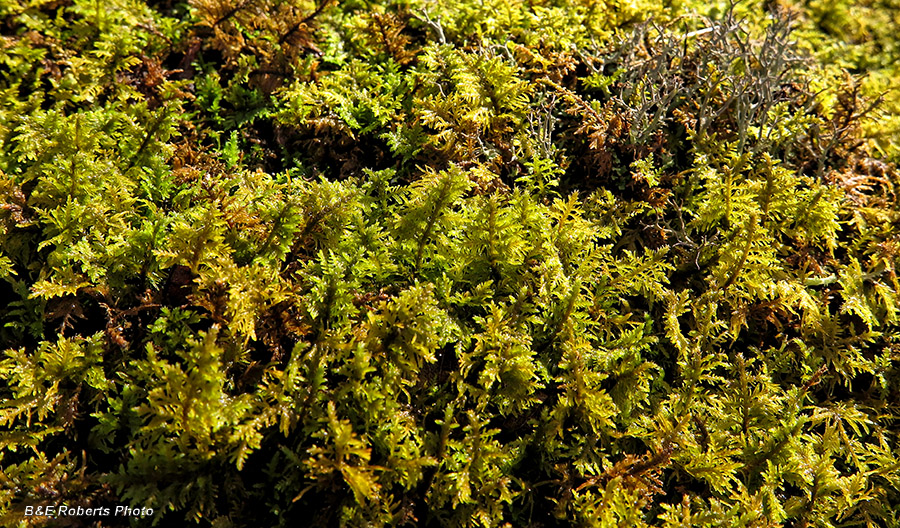 Some type of ferny moss...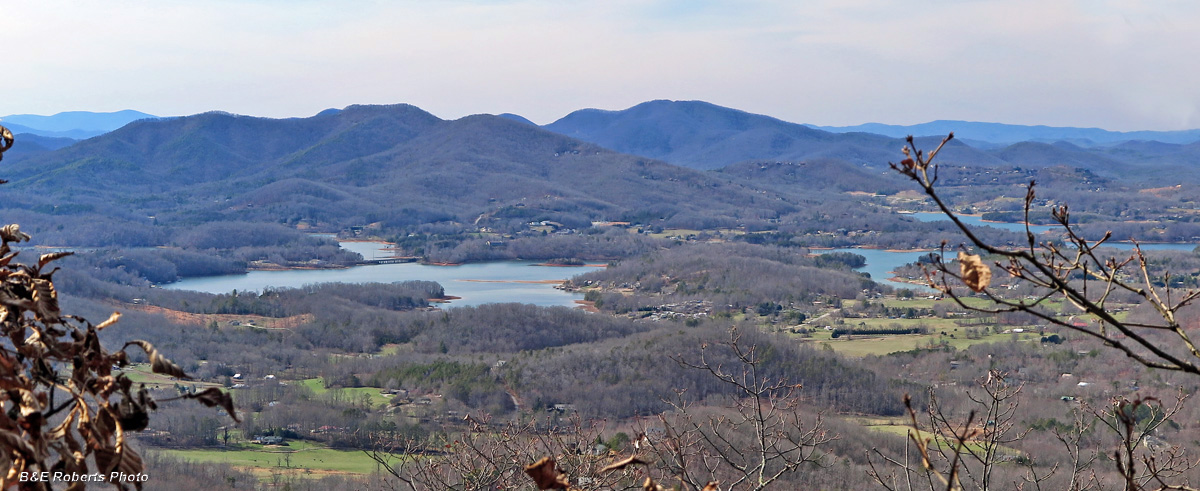 Lake Chatuge and surroundings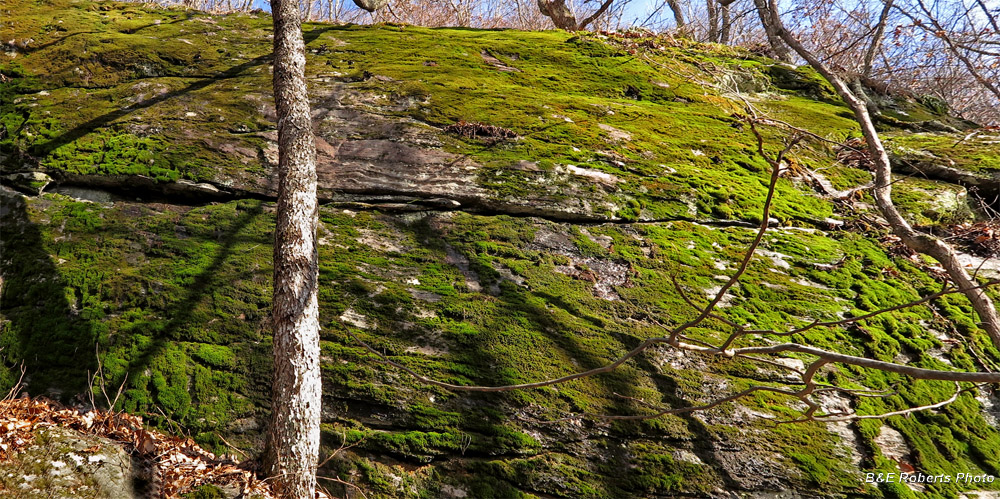 Moss-covered cliff face

Looking WNW - The Flea, Garland Mtn, Dan Knob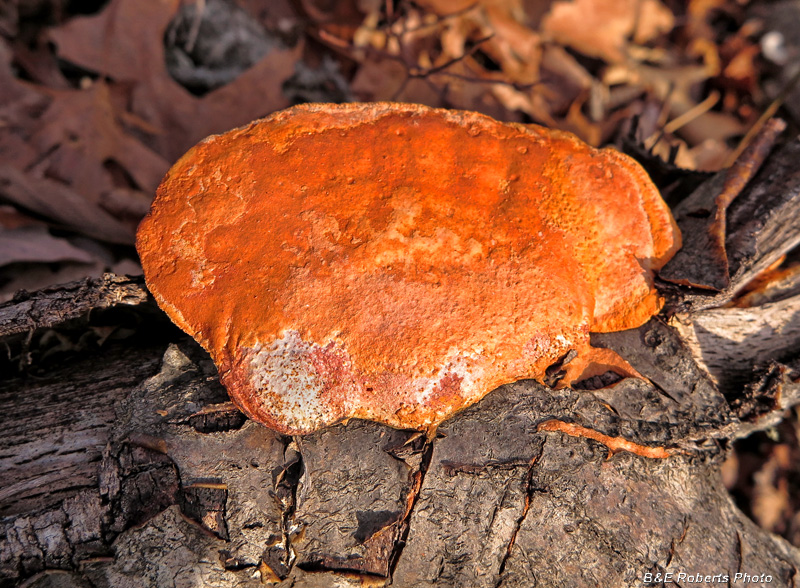 Orange shelf fungi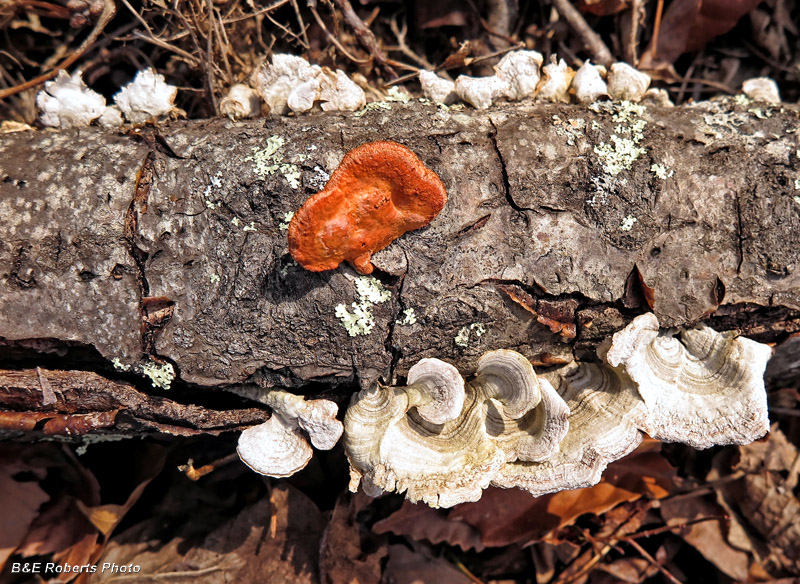 More fungi
---