I spent an afternoon tracking/recording some of the old logging roads in our end of the Wilderness Area. I'd started
this project a year ago, for personal use while exploring the area. I'll probably never finish because there is a virtual
maze of these trails, covering over 1500 ft of elevation, and several thousand acres area in this small section alone.

Nothing outstanding as far as these photos; just images that caught my eye as I roamed along...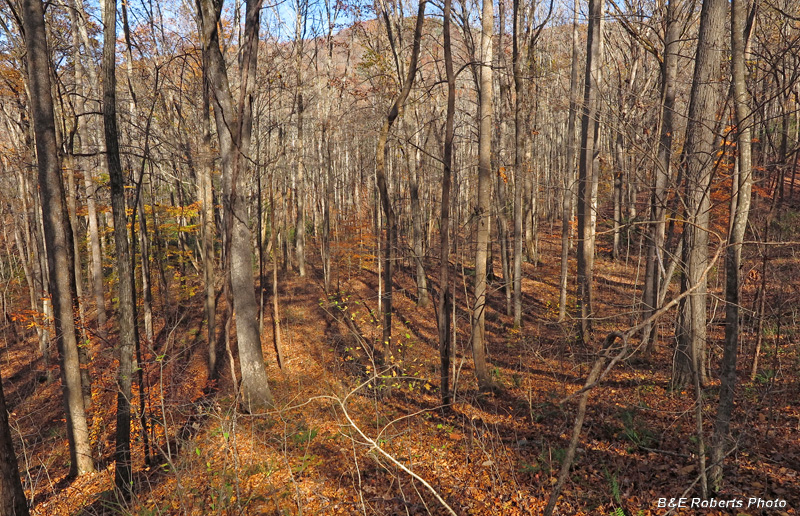 Peak foliage was just a week ago, but already most of the leaves have fallen...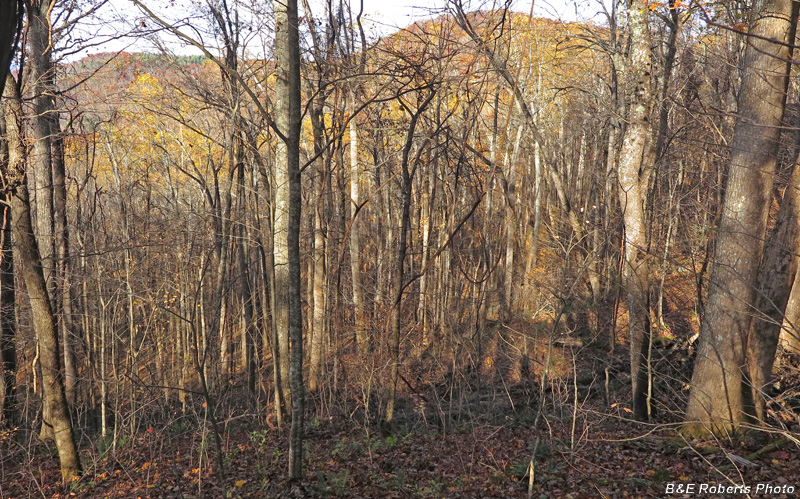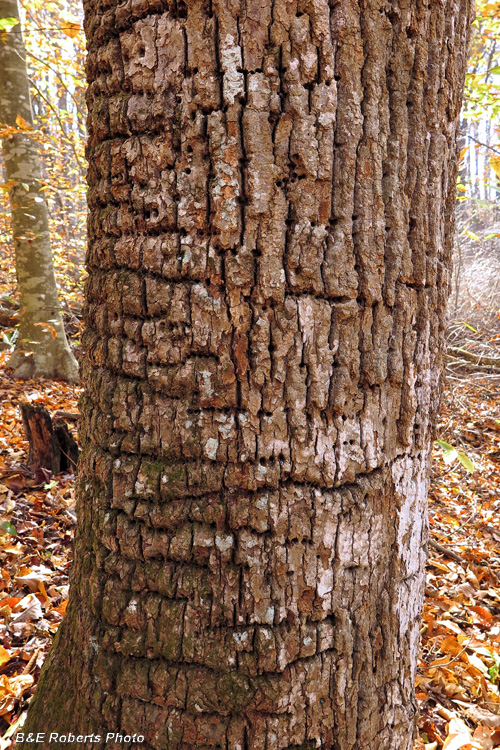 I like the variety of barks on the large trees.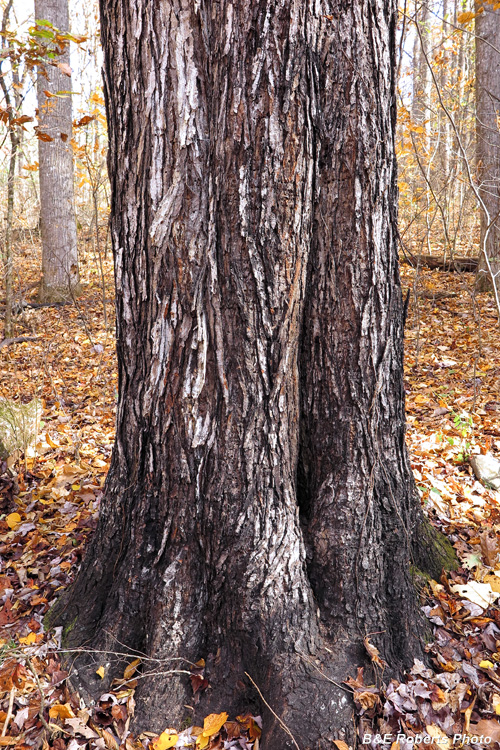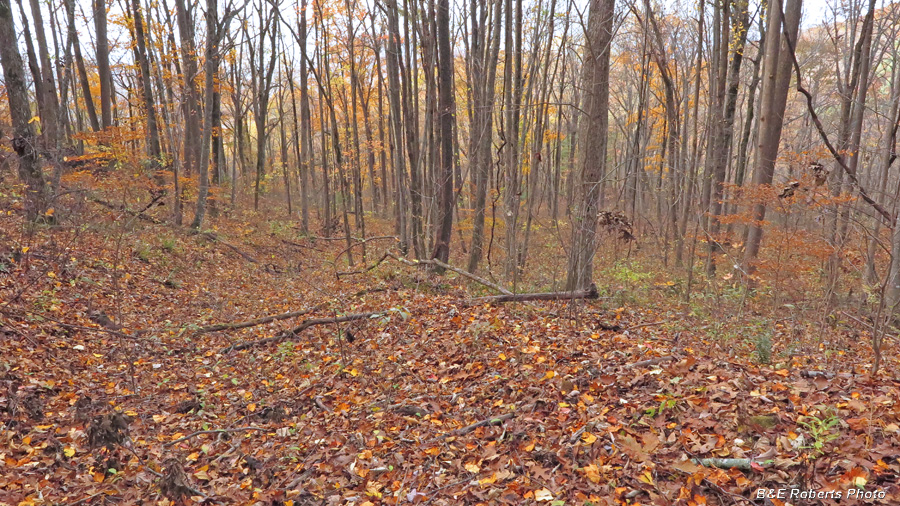 Still a little color at this lower elevation area.
One of the old logging roads is visible on the left.
A variety of lichens on a huge boulder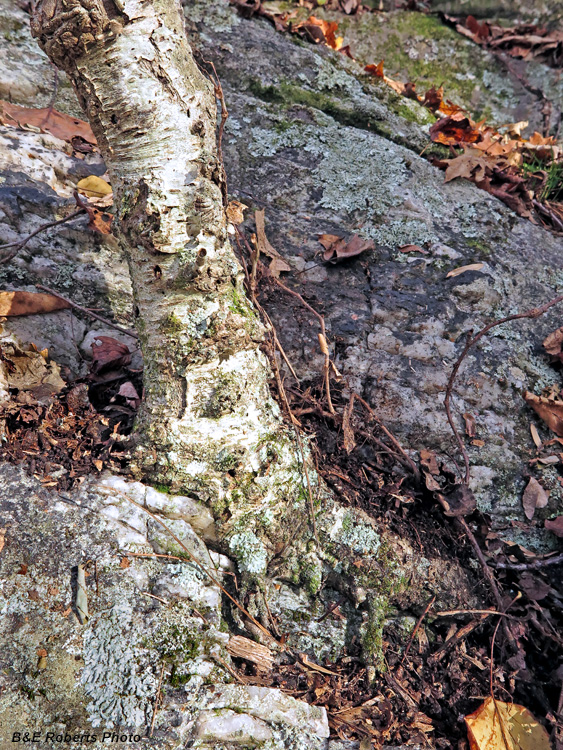 Birches will take root and grow in the tiniest of cracks in a rock.
That is one reason they are common in high elevation boulder fields.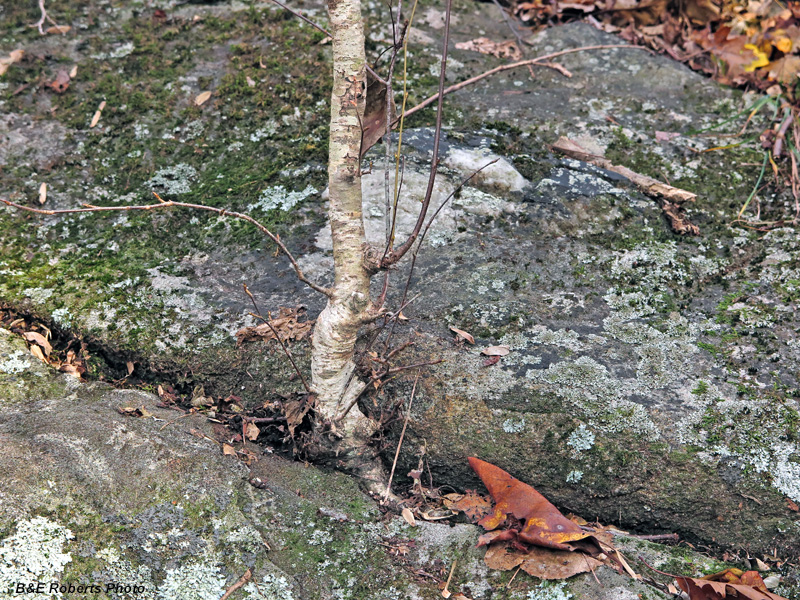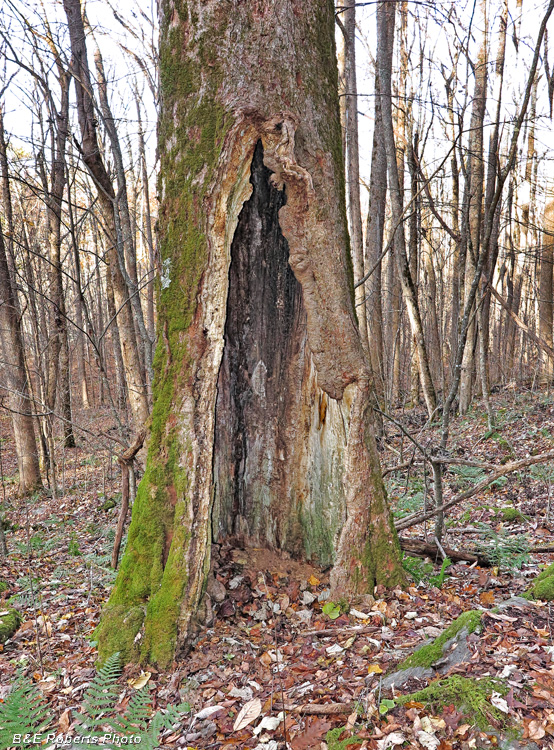 A huge hollowed-out tree, almost 4 ft diameter at the base.
I didn't look to see if there was a bear up there...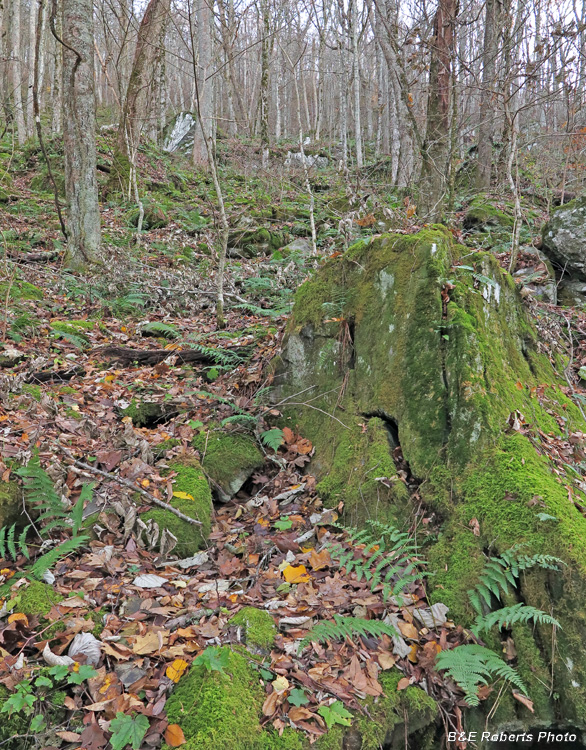 Approaching the boulder fields...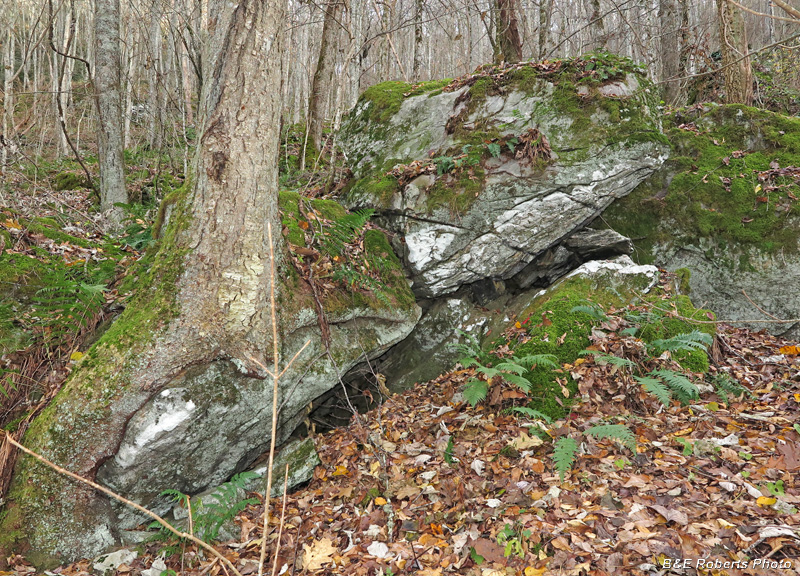 More mossy boulders, as I gain elevation.
The center one looks like a whale to me...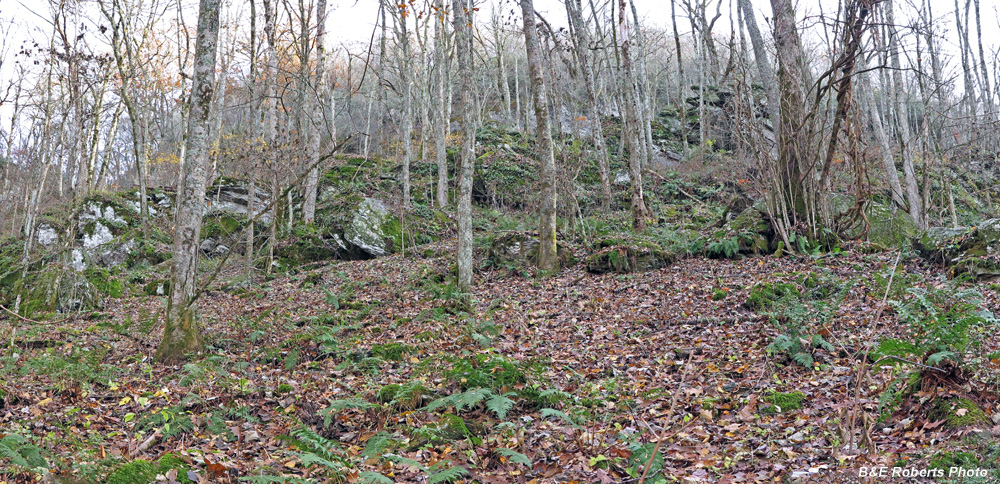 A series of boulder fields and cliffs stretch along the upper elevations of the north slope of Eagle Mtn.
Unfortunately this image doesn't reflect the steepness or vastness of this area.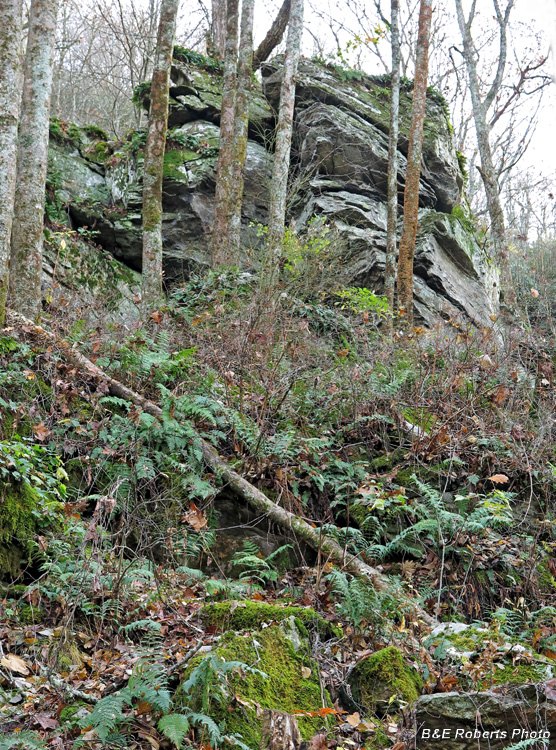 Huge rock formation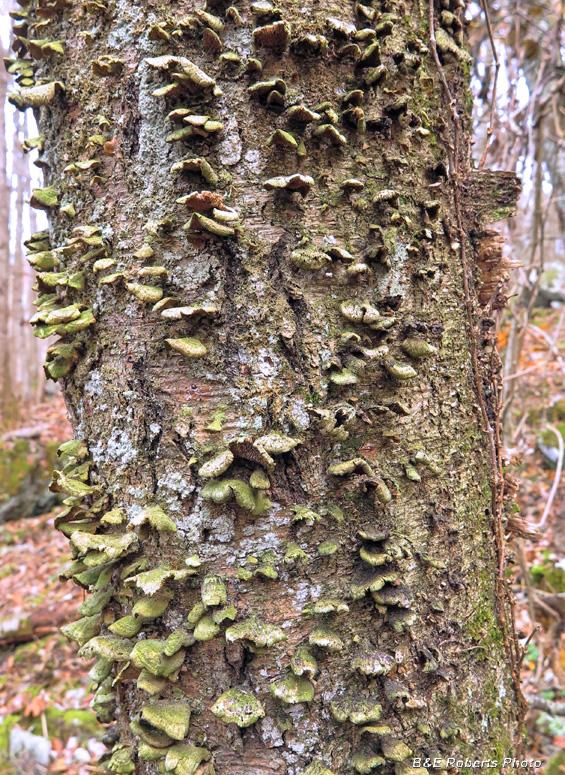 Tree fungi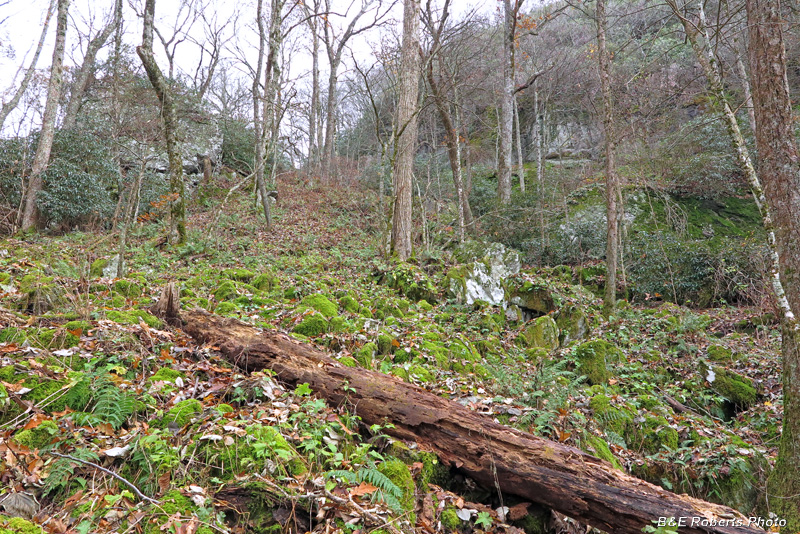 Another example of cliff and boulder field zones.
Rhododendron and Mountain Laurel are found in this area.
One of my favorite boulder fields, below Egypt Gap.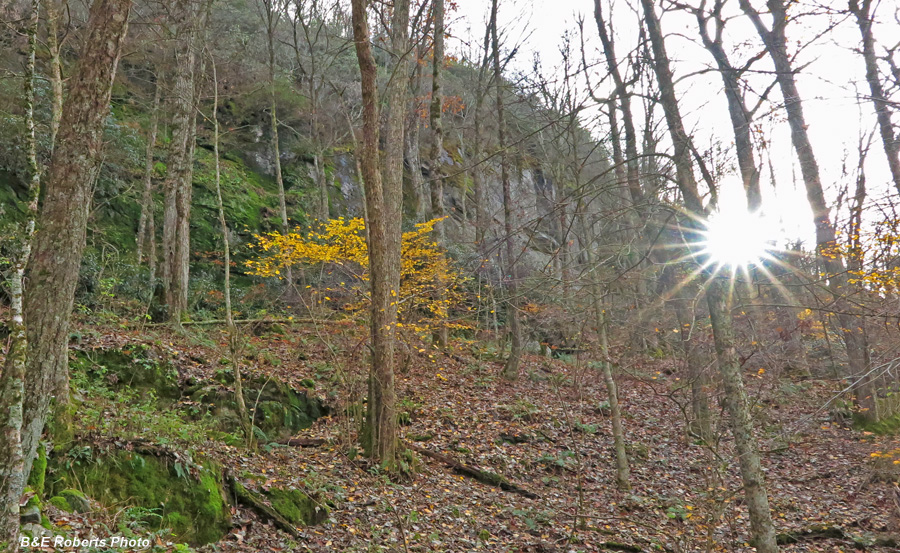 Sun sinking below the cliffs in late afternoon.
---