Two weeks after my initial exploration in Maney Cove...

Heading for the high ridge while following the old logging roads,
I first further explored the falls on the tributary of Maney Creek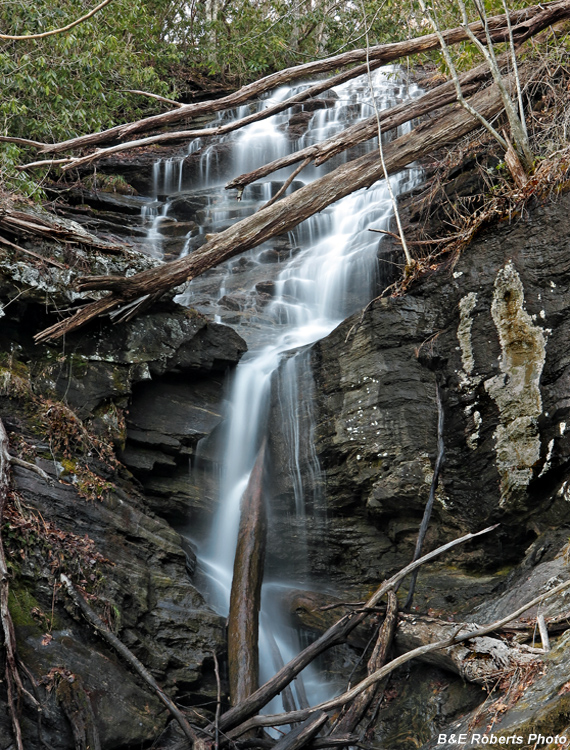 Lower sections of the waterfall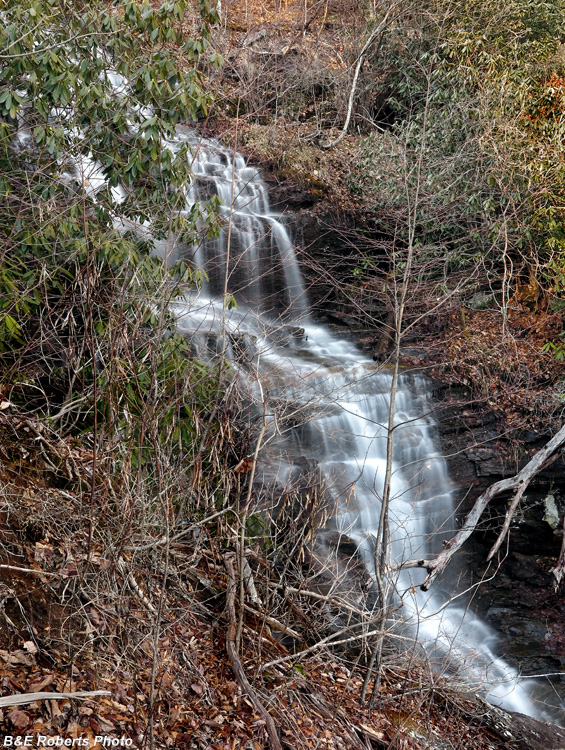 It is difficult to get a good photo of the middle section of these falls.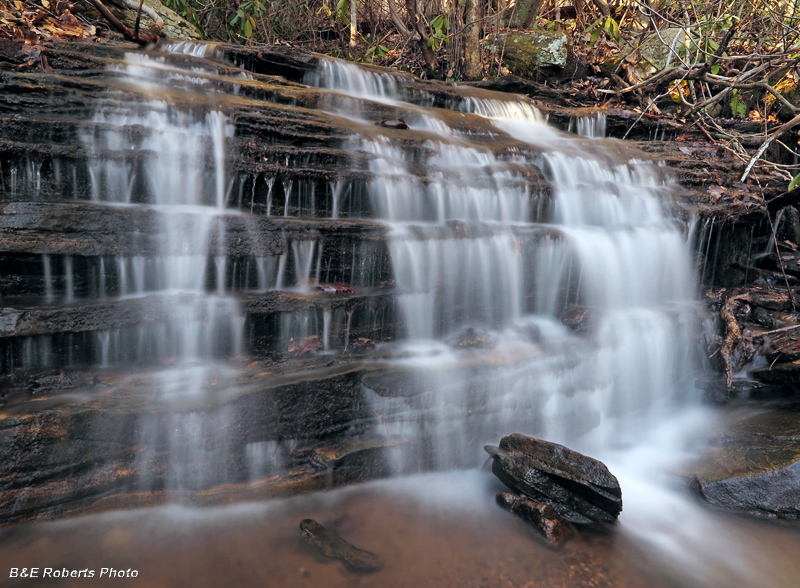 Nice upper drop above the main falls
---
Some nice views were had from a prominence and gap west of Rattlesnake Knob

View looking NNW into NC, from west of Rattlesnake Knob.
The Boteler Mountain group dominates the center, with the Tusquitee Range on the left horizon, and Chunky Gal Mtn to the right.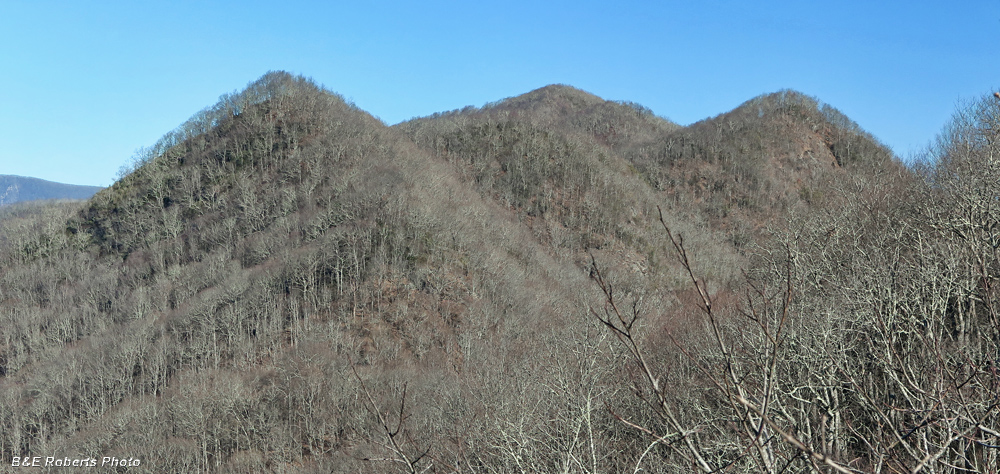 View east along High Cove Ridge
Hightower Bald is the peak at far center horizon; Shooting Creek Bald is to the right.

View South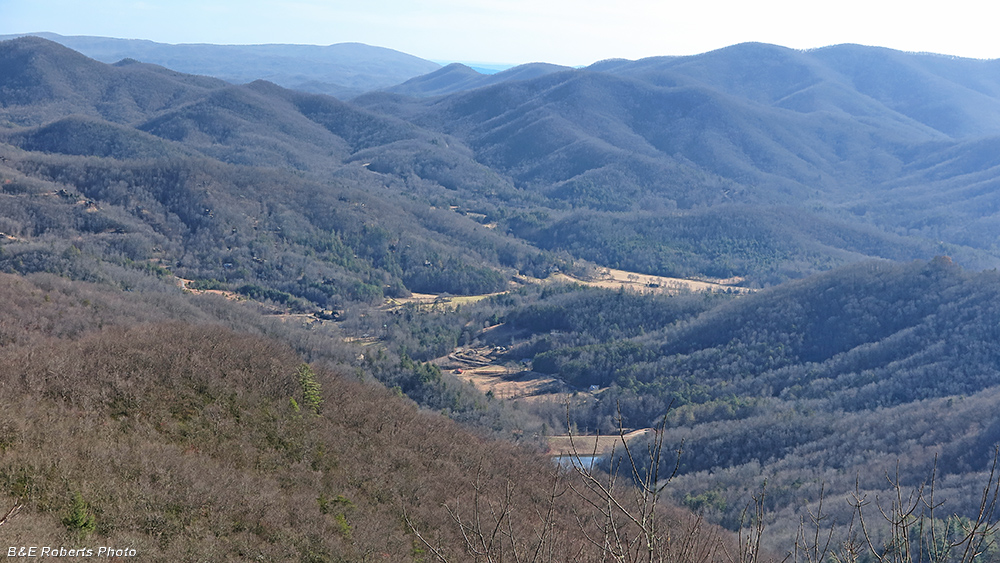 View South, zoomed in to highlight Hightower and Hall Creek Valleys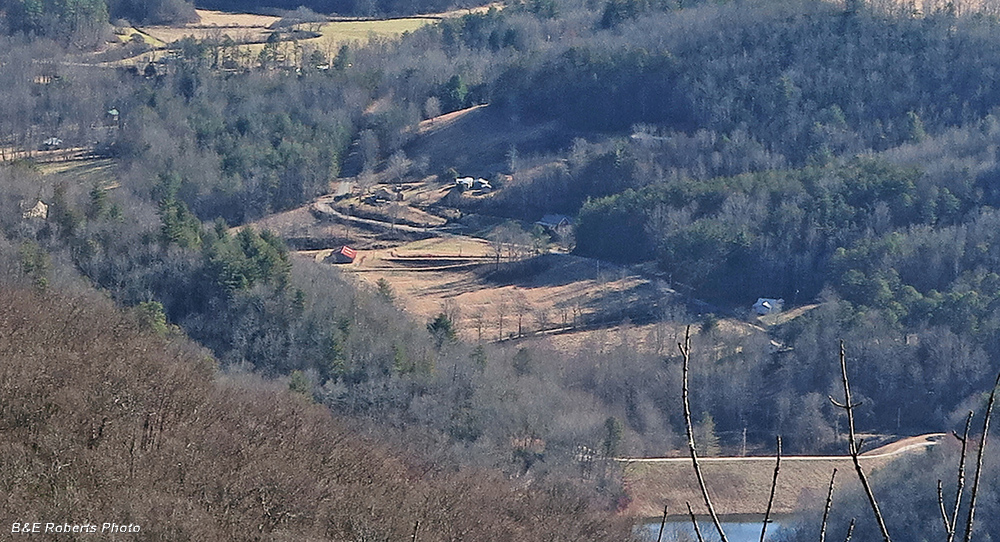 Zoomed in even further, highlighting some of the Hall Creek Rd community

Shooting SW, directly into the sun
The summit of Brasstown Bald, Georgia's tallest peak, is on the right horizon.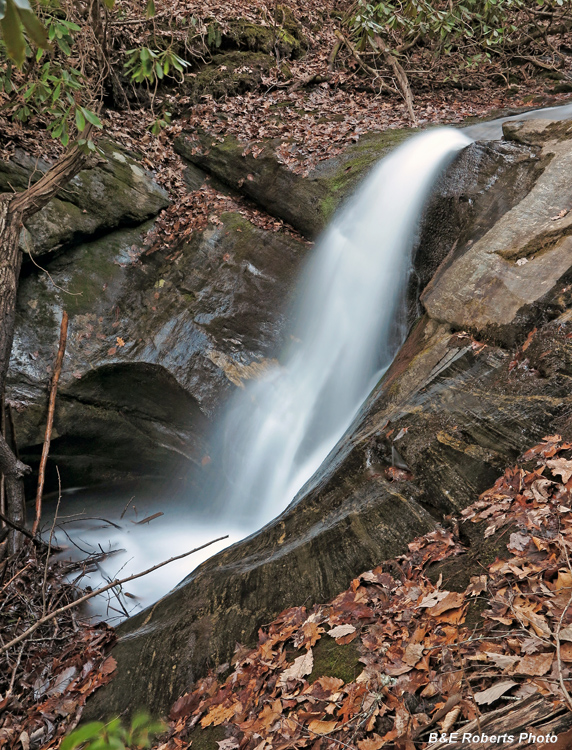 One of a series of small but picturesque falls in a gorge of Maney Branch.
Note the large pothole in the rock at the far side of the waterfall's base...
---