A new spring blooming season - it's time to revisit my favorite cove forest wildflower location within walking distance.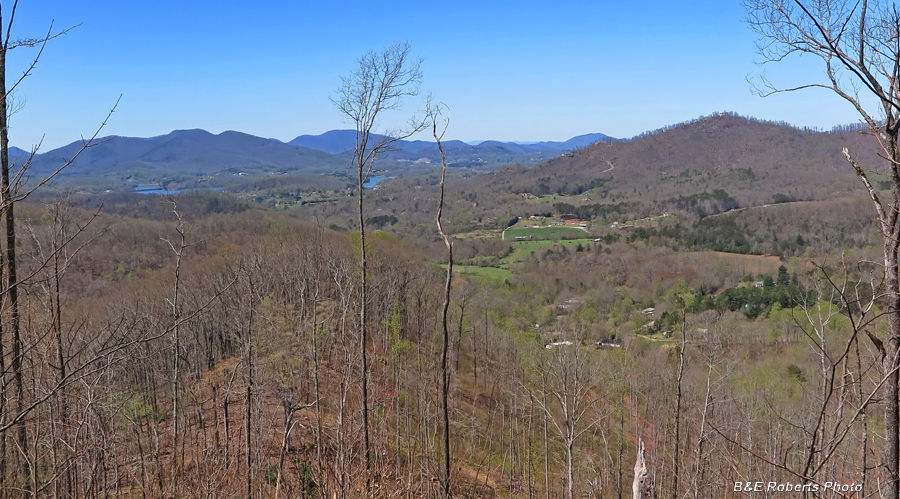 View back toward Chatuge as I start up the ridge.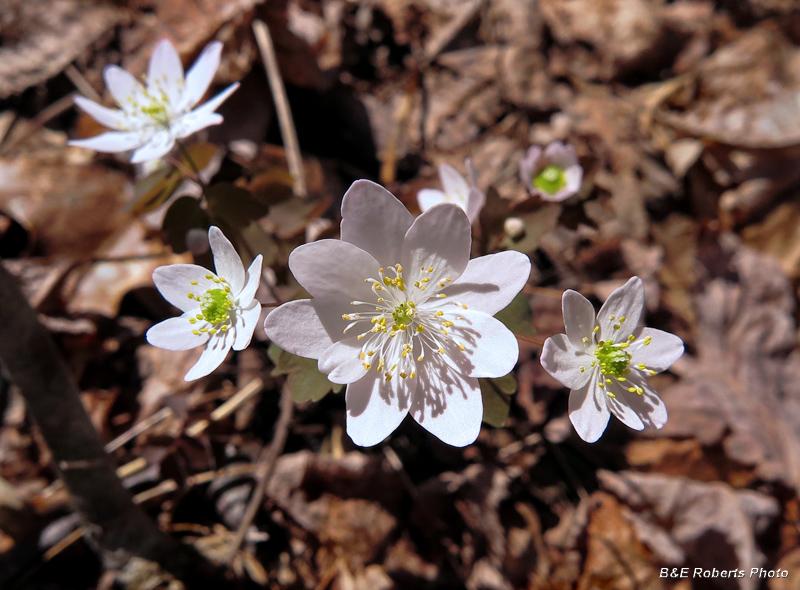 Rue Anemone (Thalictrum thalictroides, or Anemonella thalictroides)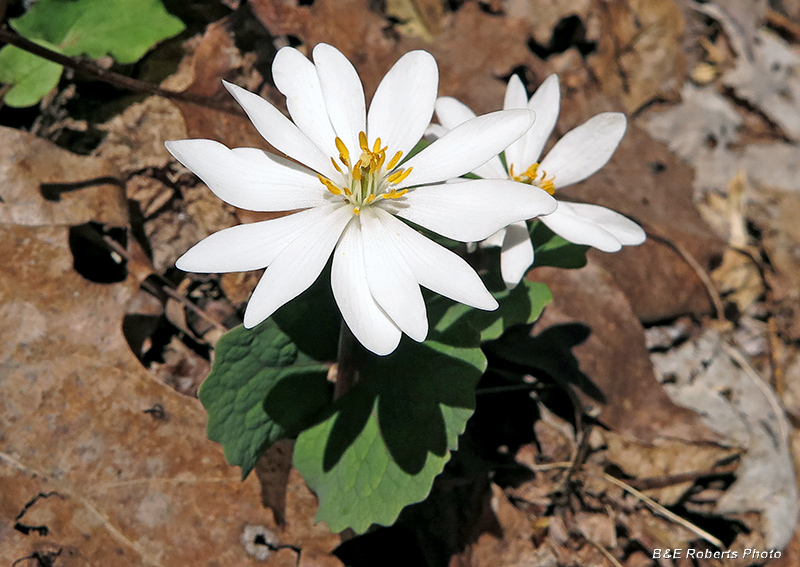 Bloodroot (Sanguinaria canadensis)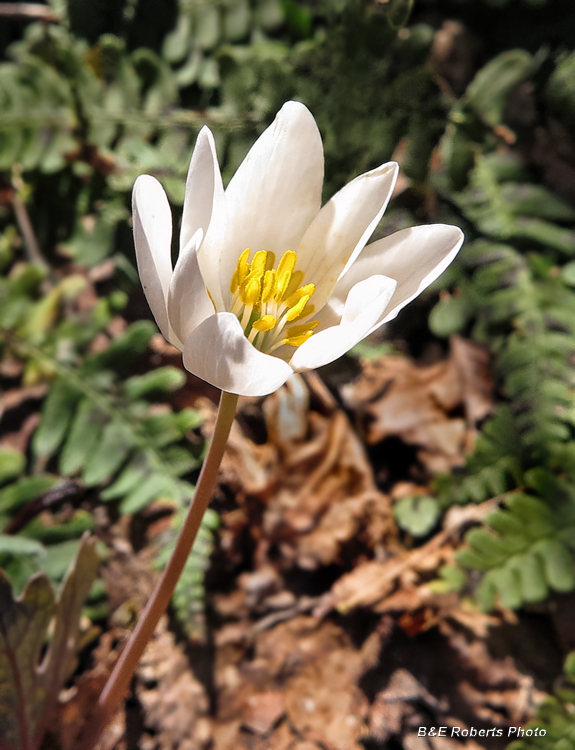 Bloodroot flower just opening...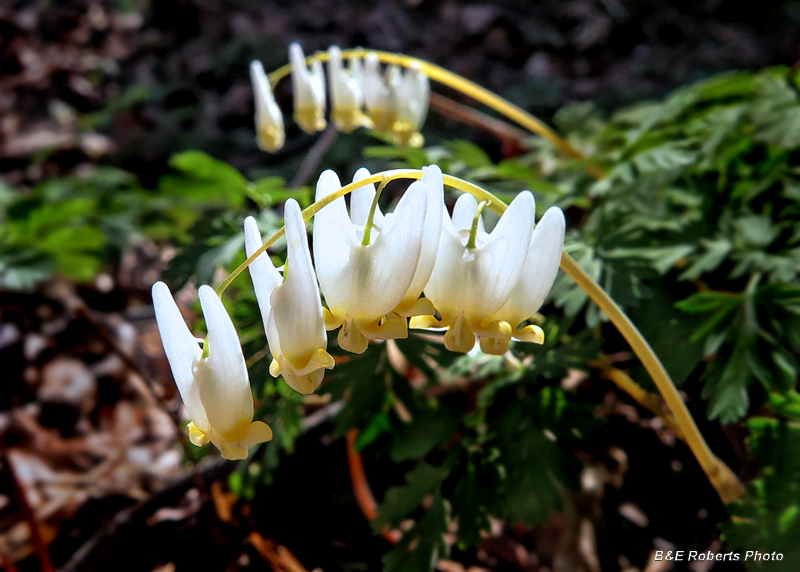 Dutchman's Breeches (Dicentra Cucullaria)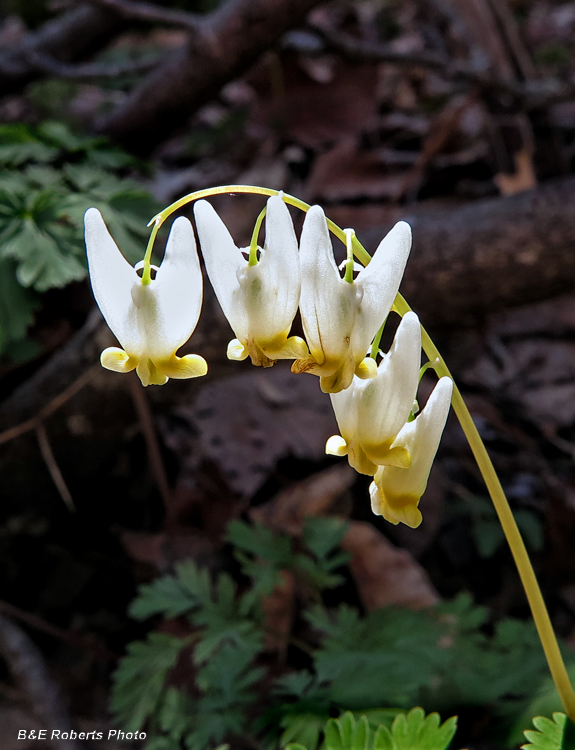 Dutchman's Breeches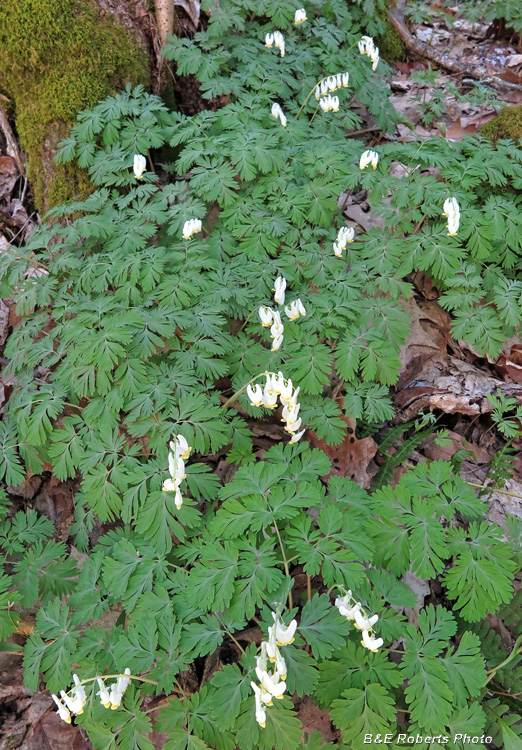 Typical cluster of plants in the cove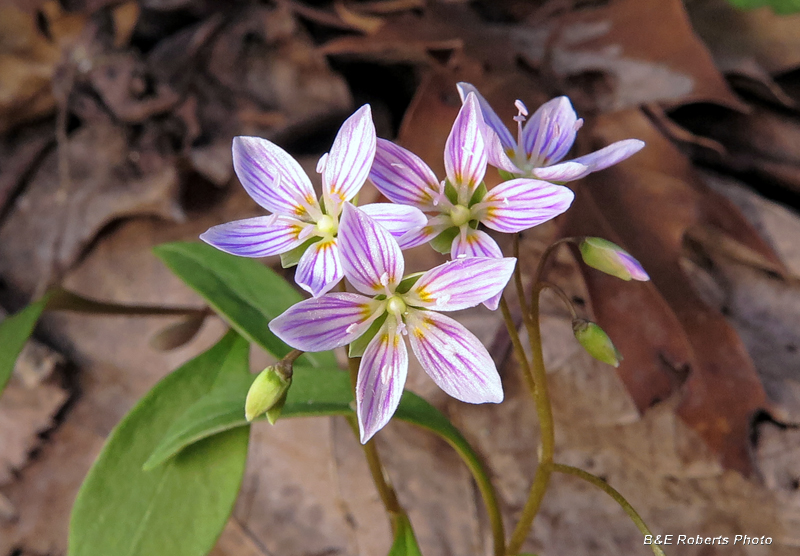 Spring Beauties (Claytonia virginica)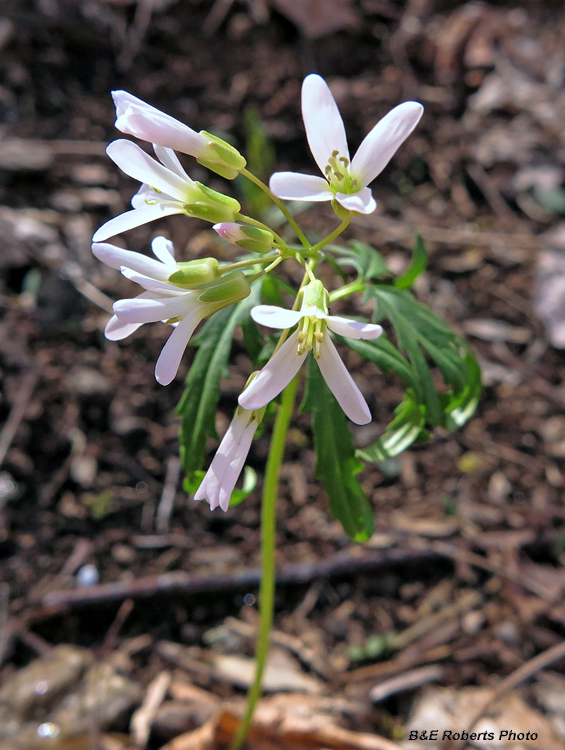 Cutleaf Toothwort (Cardamine Concatenata, or Dentaria laciniata)
More Rue Anemone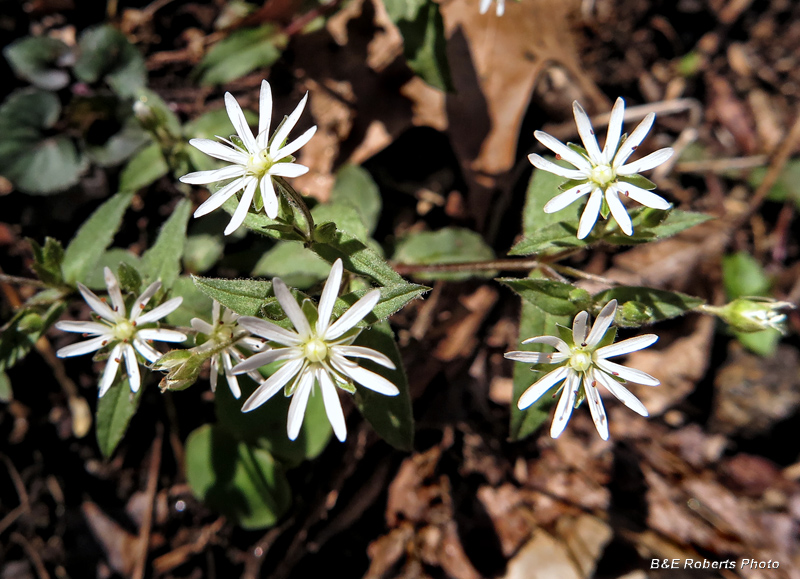 Star Chickweed (Stellaria pubera)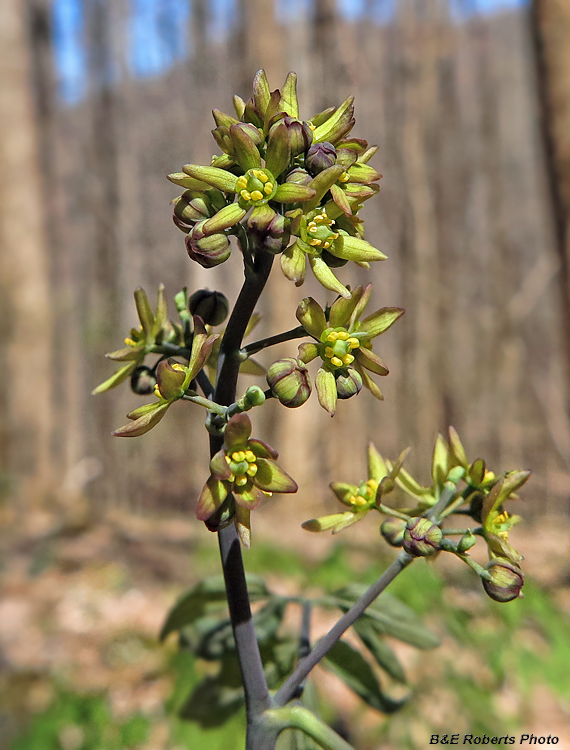 Blue Cohosh (Caulophyllum thalictroides)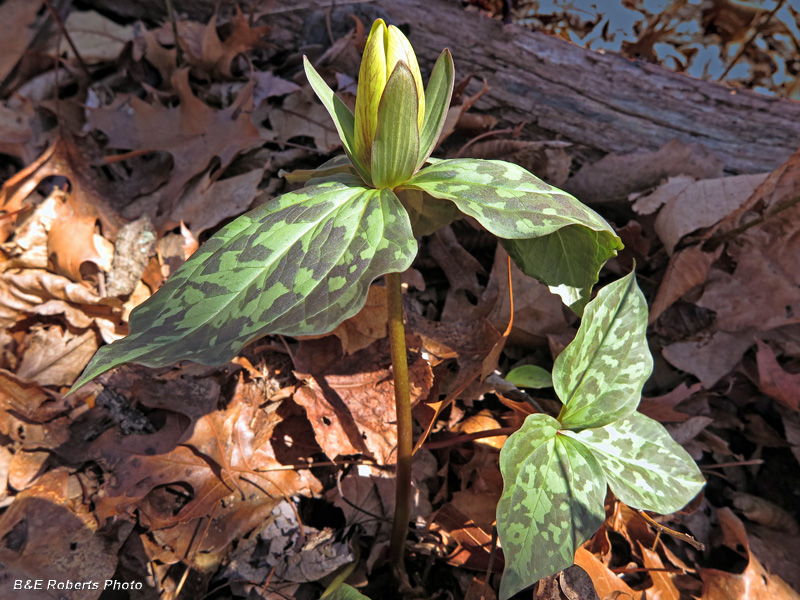 Yellow form / variation of Trillium cuneatum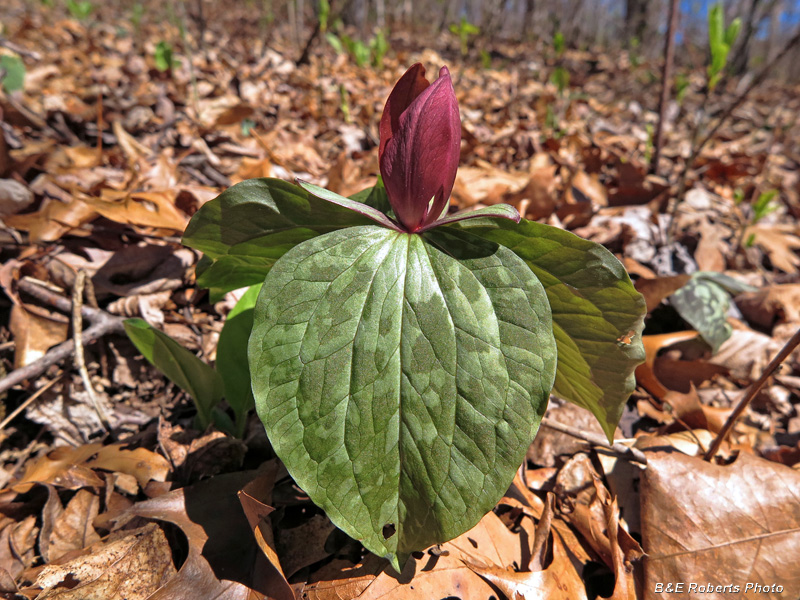 Trillium cuneatum
The common (maroon-colored) form.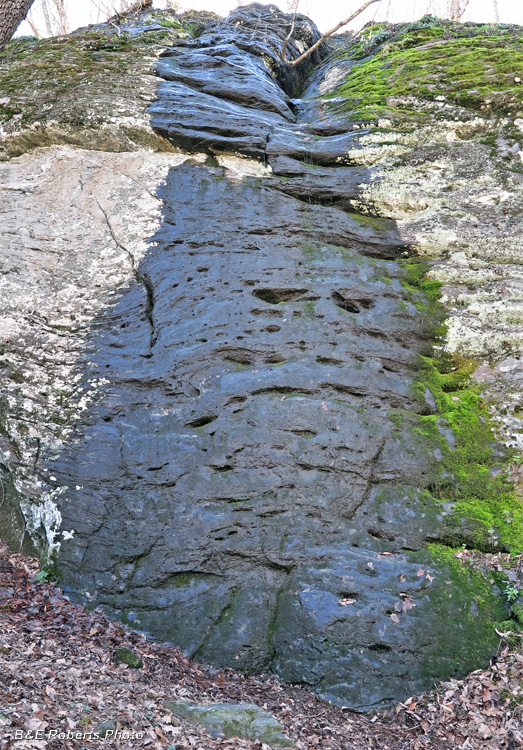 Seeping cliff face, looking up from base
---