Reaching the peaks along the western ridge of the Southern Nantahala Wilderness requires an elevation
gain of nearly 2,000 feet, over a relatively short distance. Both the old settler trails and the more recent
logging roads are all grown over and for the most part have disappeared. Access to these upper ridges
requires a trail-less bushwhack that gets steeper and steeper as one approaches the summits.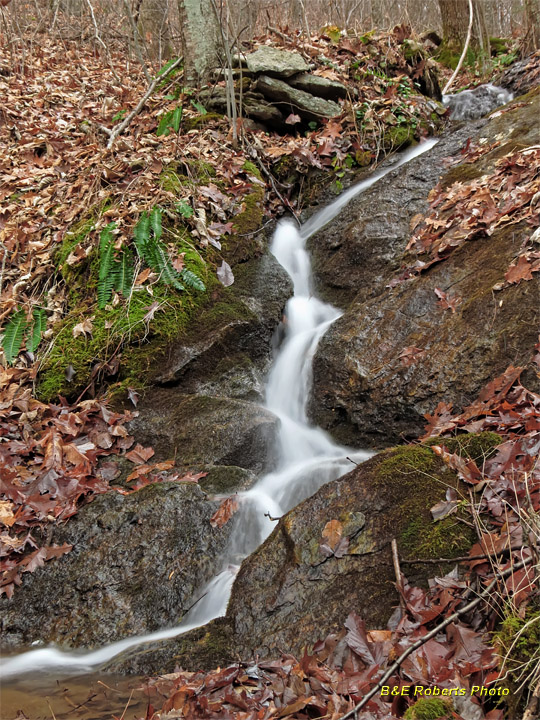 Small cascade on Upper Bell Creek
Headwaters of Upper Bell Creek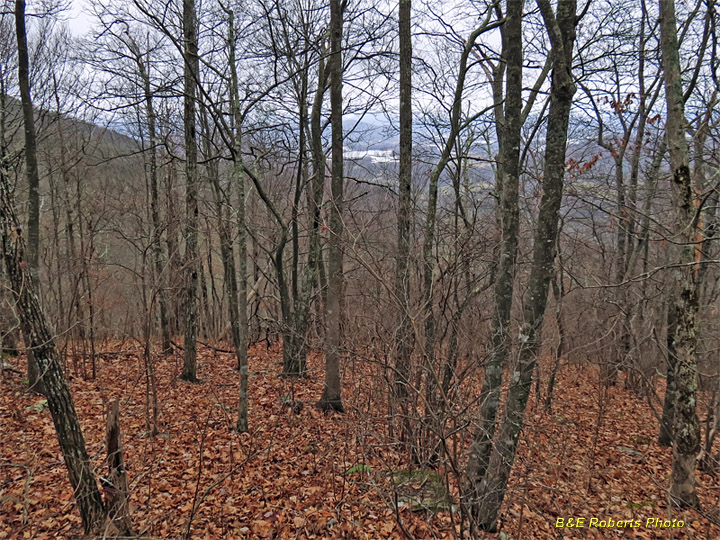 View down at Lake Chatuge area from a spur of Skut Knob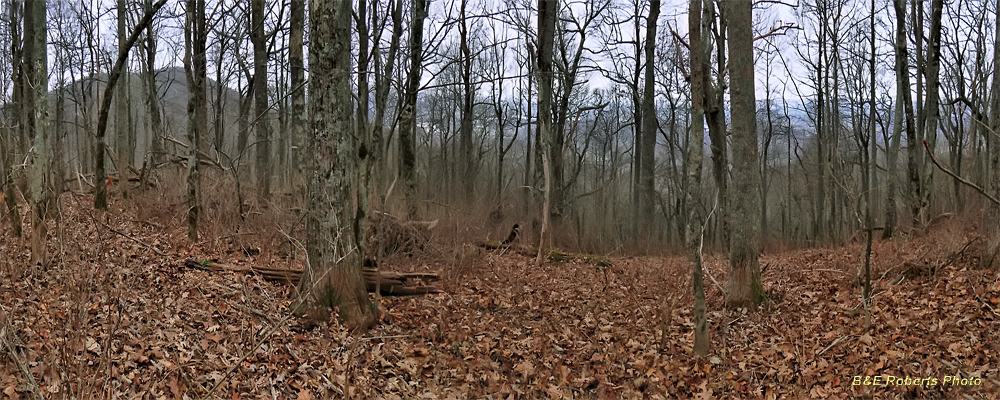 View west from wooded summit of Skut Knob.
Eagle Mountain to left, Lake Chatuge visible in distant valley.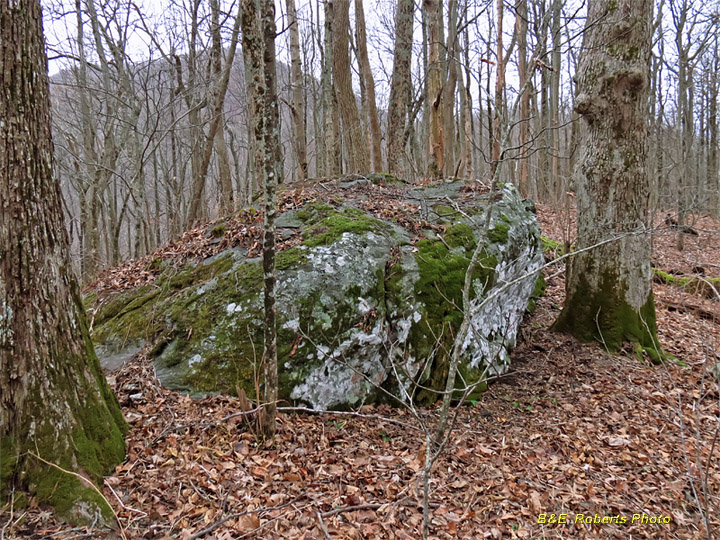 Boulder above Egypt Gap; Eagle Mountain at left horizon.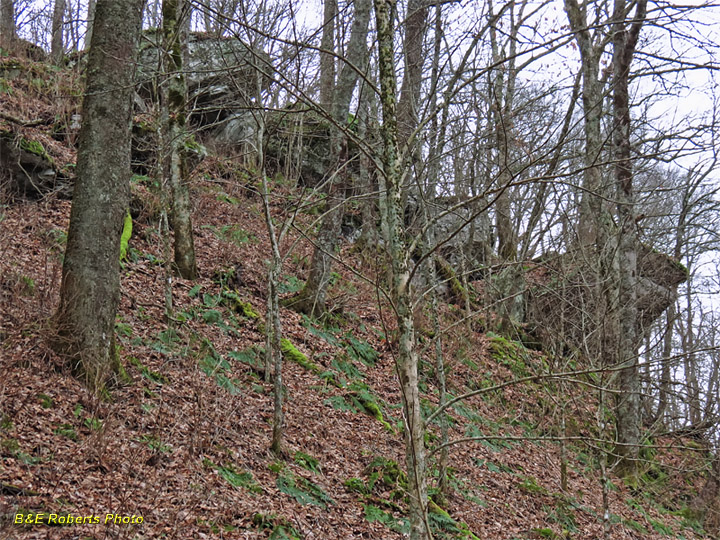 This rocky slope is typical of much of the climbing at the higher elevations.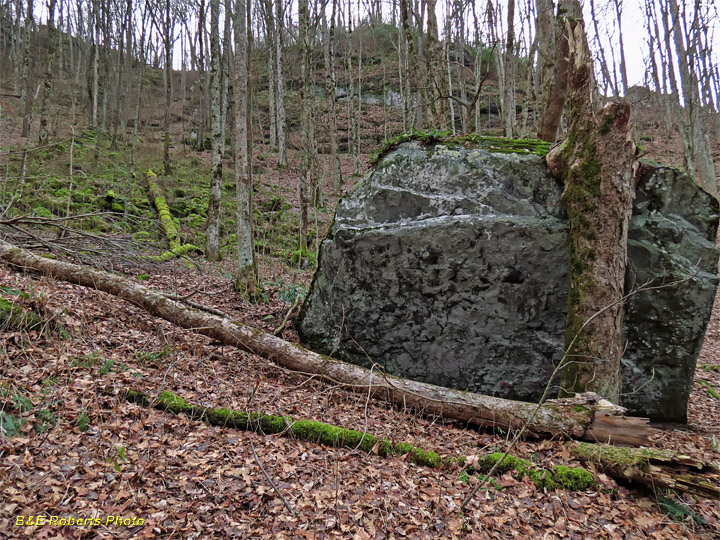 Boulder and rocky ledges near Egypt Gap.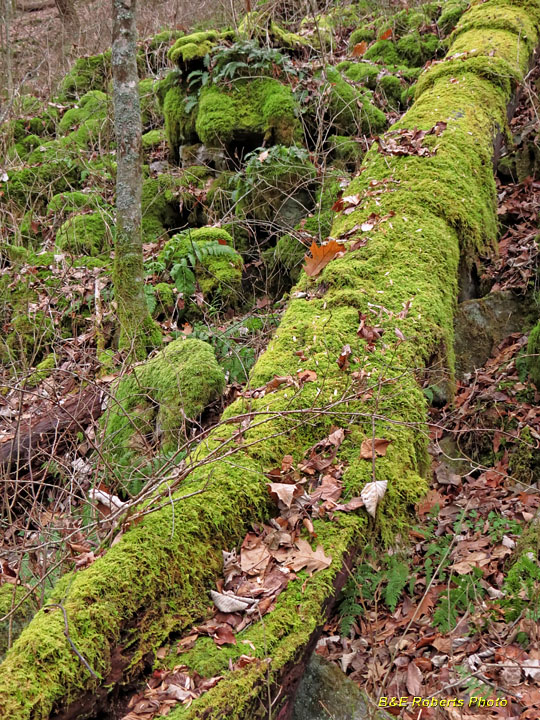 Moss-covered log and rocks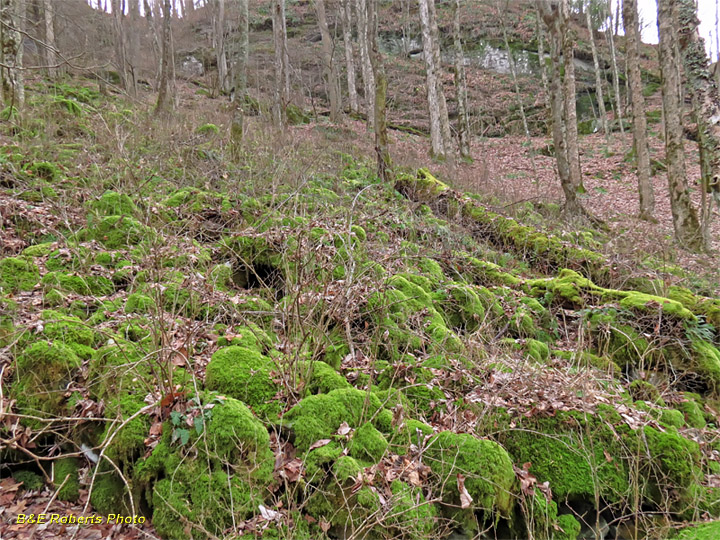 Mossy boulder field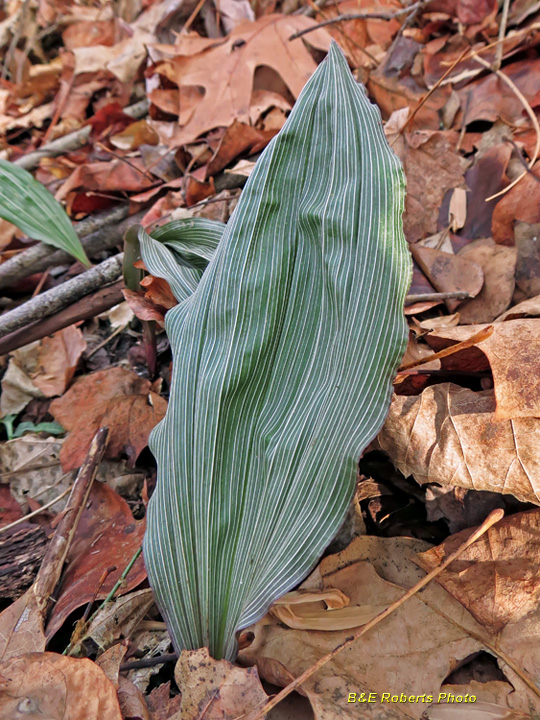 Leaf of the Putty Root Orchid, aka Adam & Eve Orchid (Aplectrum hyemale)
This is another of the orchids whose flowers and leaves alternate with the calendar.
It produces leaves in the fall and winter, but the leaves die before the flower blooms.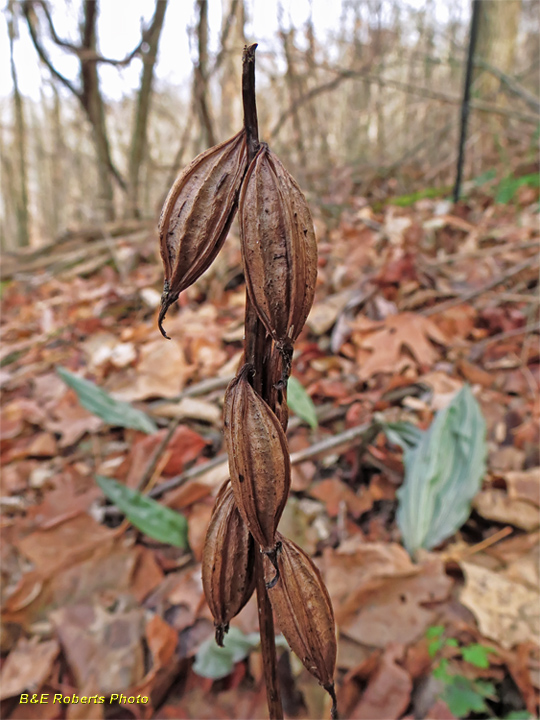 Putty Root Orchid seed pods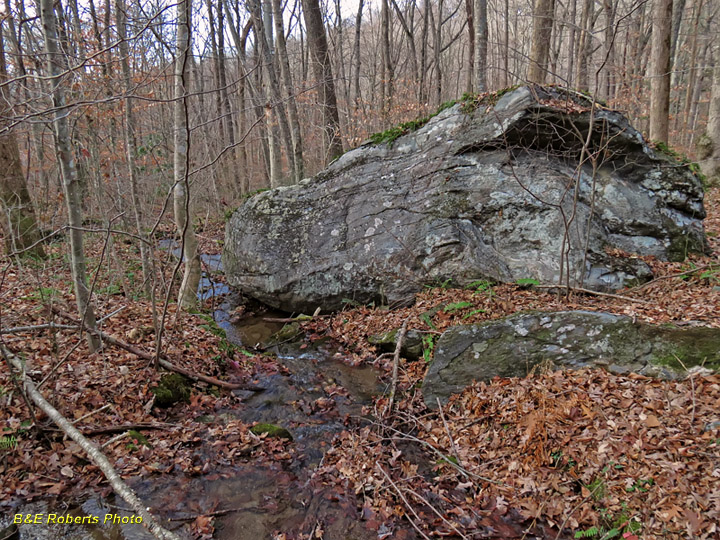 A branch of Upper Bell Creek
---