A waterfall exploration along a tributary of the Soque River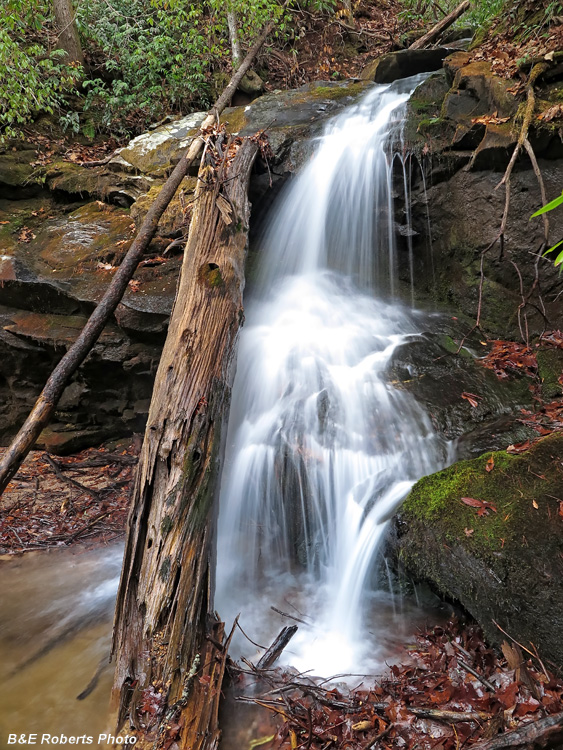 First (Lower) Falls
These falls are about 15 feet high. Unfortunately, this huge 2 foot
diameter tree trunk is sitting in the middle of the falls.
---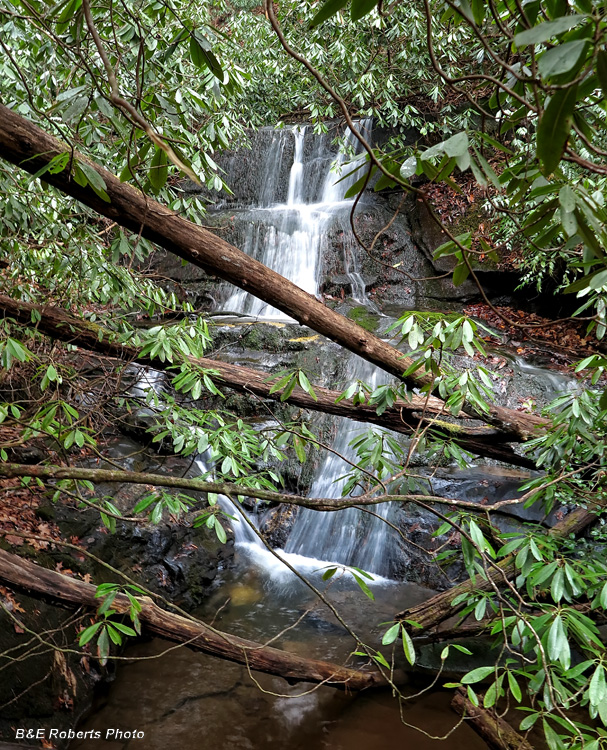 Second Falls
Rhododendron, deadfall, and terrain precluded a clean shot of this triple falls.
---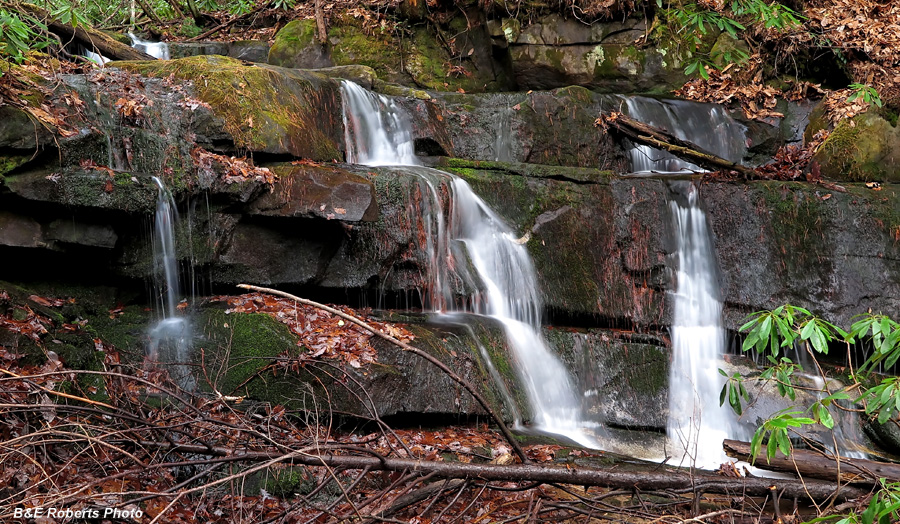 Third Falls
This one has the potential to be impressive after some steady rains.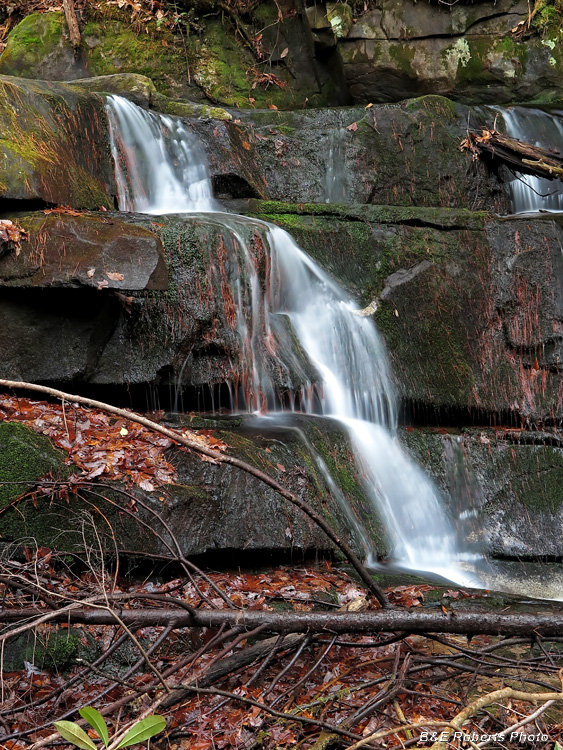 Detail - Third Falls
Another detail - Third Falls
---
A re-visit a few months later...

When I visited Wolfpen Branch in January, I only went a little past what I called the Third Falls. The water flow was getting so low that it wasn't worth going further. After seeing on GE/GT what looked like an additonal waterfall just beyond my turnaround point, I wanted to make a return visit; had to wait for some good rain to replenish the water: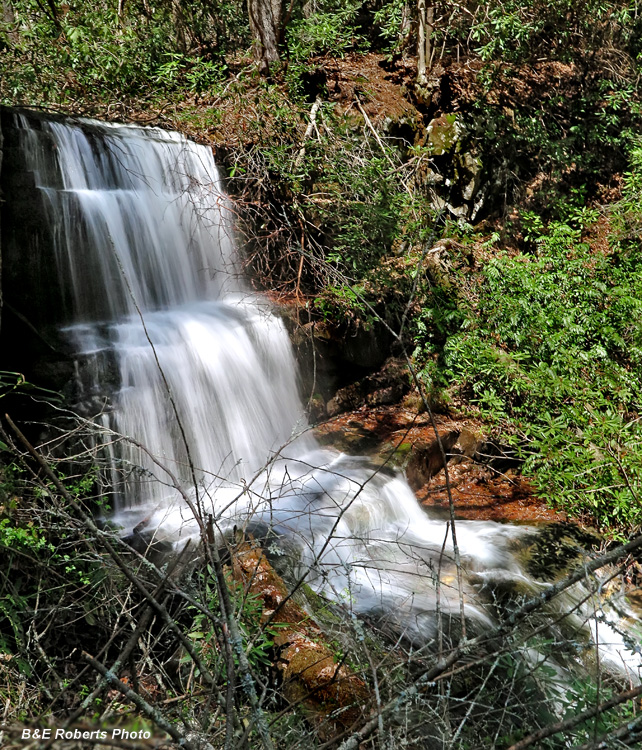 Fourth Falls
A nice 30-35 foot drop, with another 10-15 foot of cascading drop just below.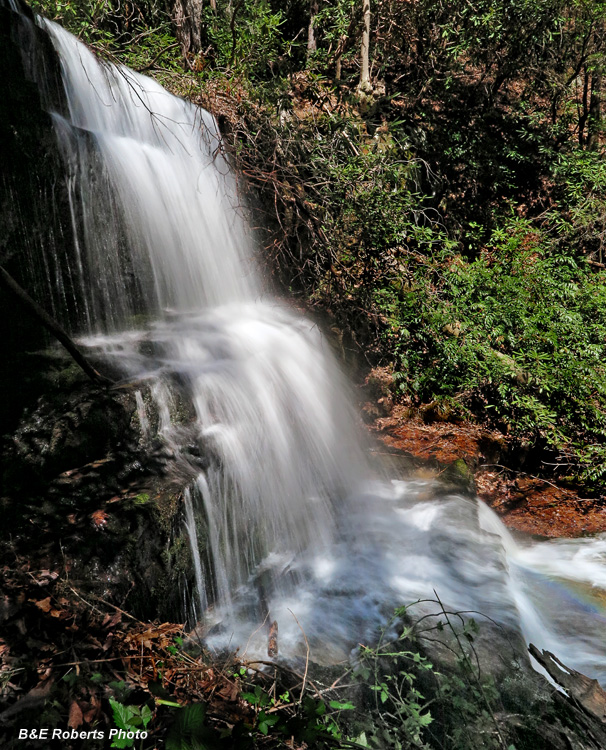 Fourth Falls on Wolfpen Branch- profile view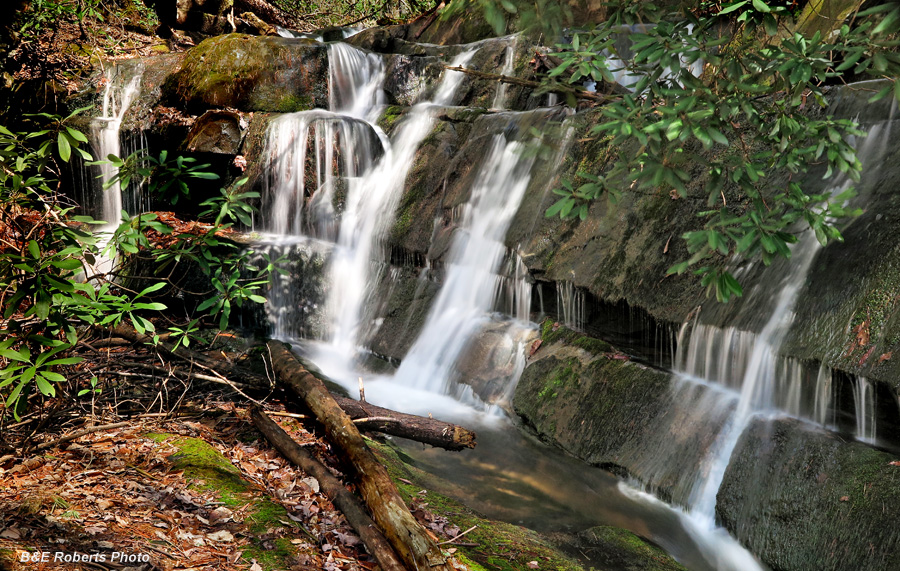 I also revisited Third Falls - it had more water than on my earlier visit...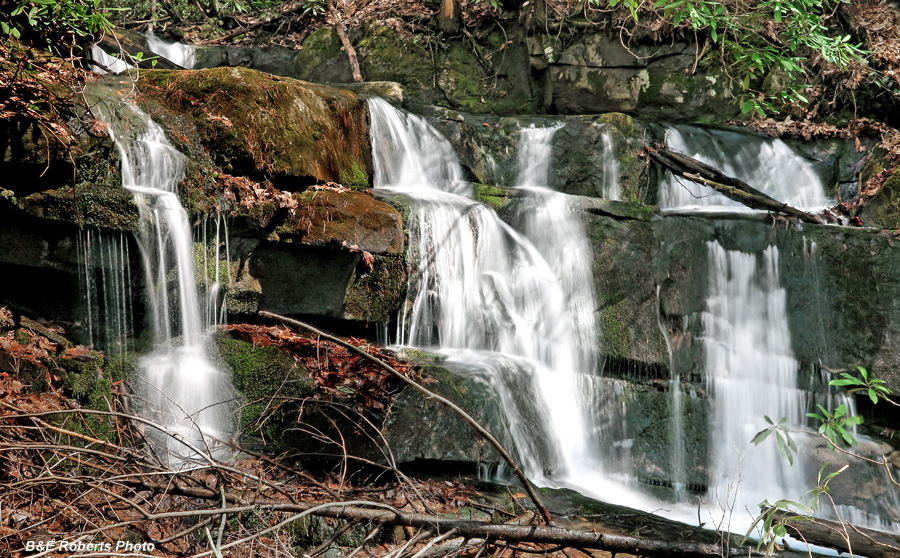 Third Falls, from the opposite side.
---