A few photos from a Halloween day hike up Chestnut Mtn. in the Coleman River Scenic Area.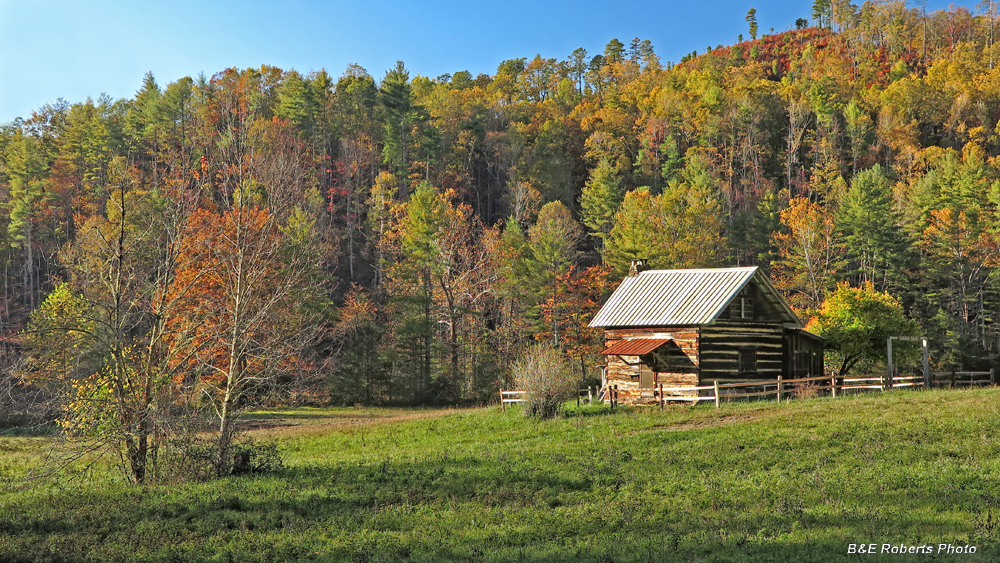 Farm cabin/barn along Coleman River Rd.
View south from Chestnut Mtn summit.
View directly into the sun, naturally! Part of Lake Burton is visible.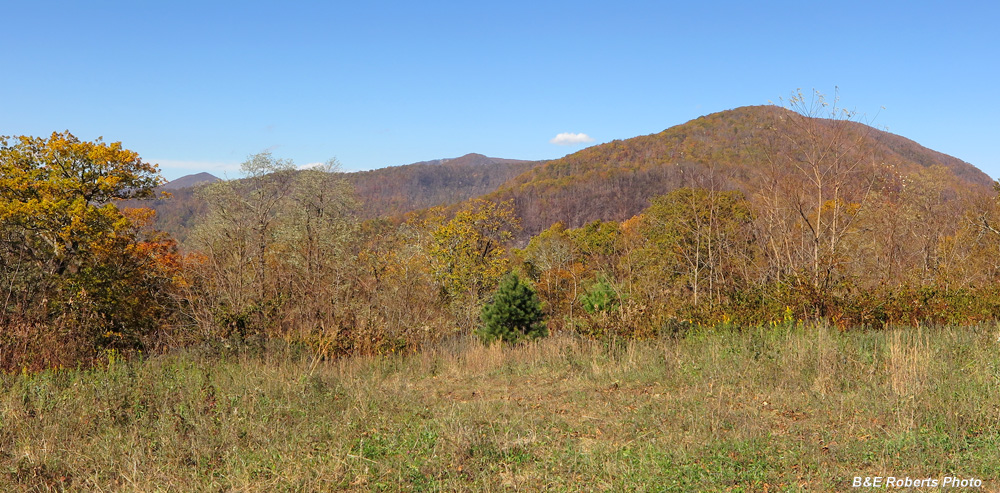 View north; Dick's Knob on the right.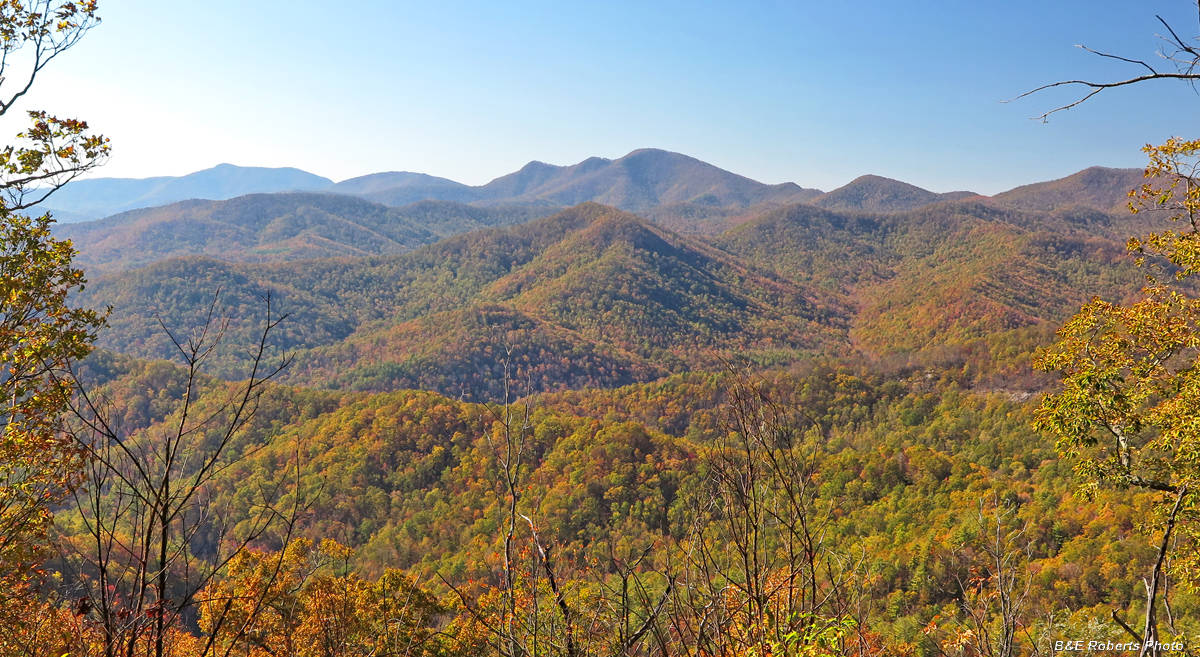 Looking west, into the Southern Nantahala Wilderness.
Foliage still a bit muted...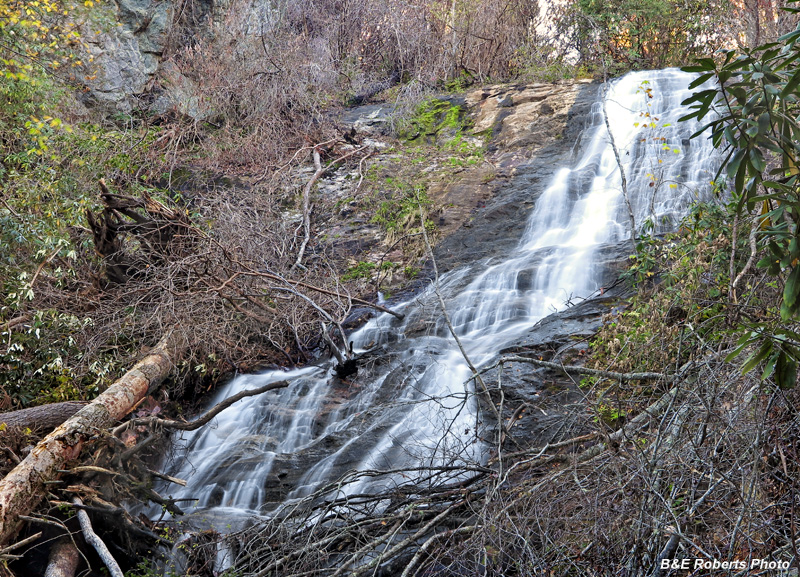 Falls on Steeltrap Branch, aka Washer Falls
The devastating effects of fall 2016's Rock Mtn Wildfire are very evident in this image.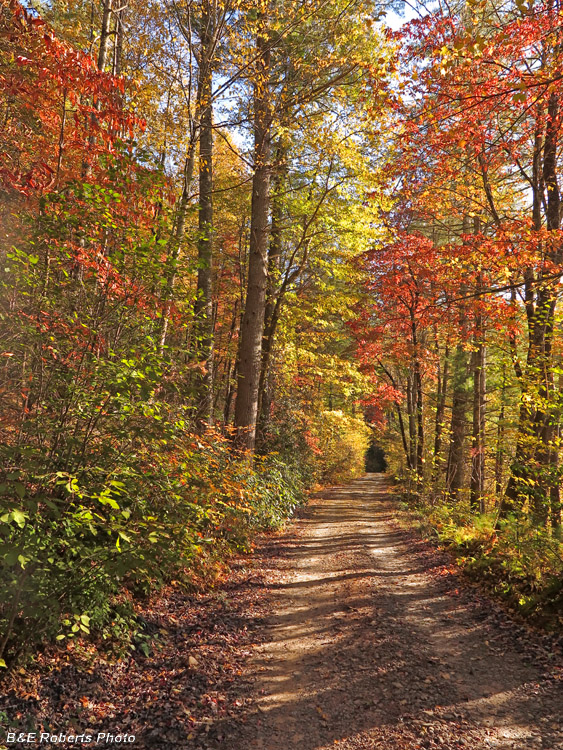 A little color on Coleman Rd.
---