When we visited the lower waterfall on Denton Creek in 2010, I didn't realize
that there were additional falls further upstream. A return visit was in order.


Upper Falls, could stand a little more water flow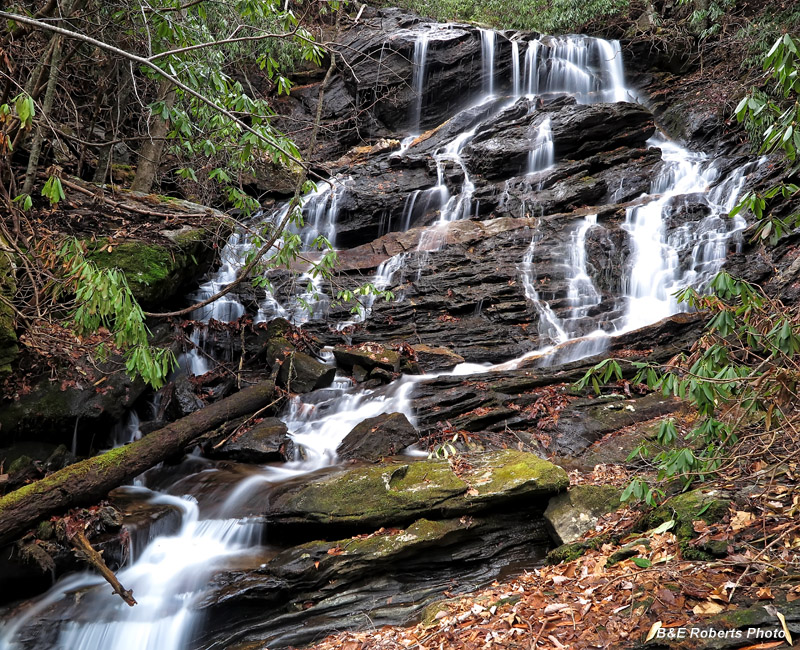 Upper Falls - top section
---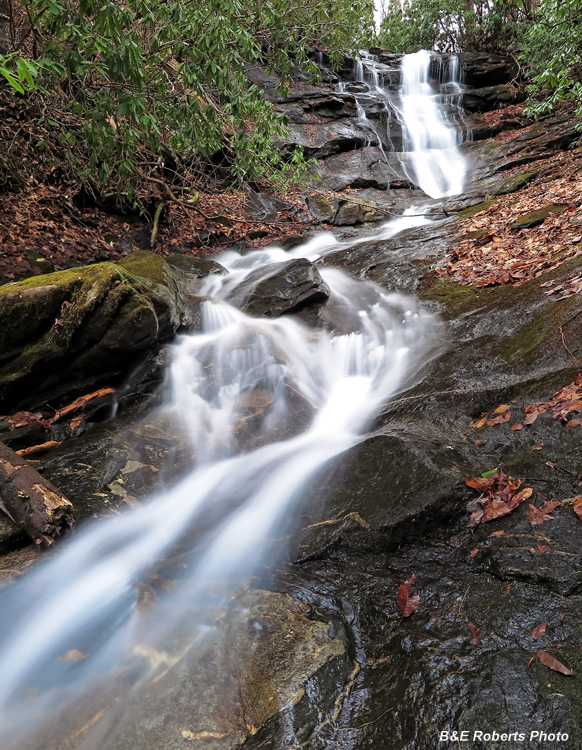 Middle Falls
---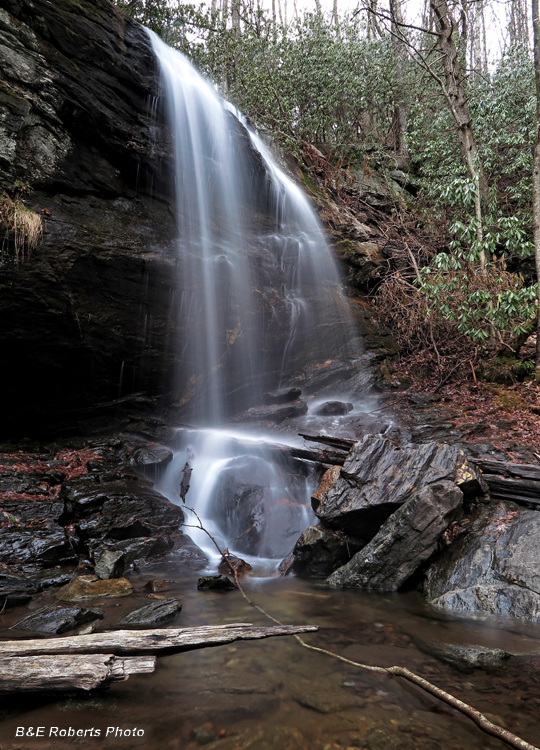 Several views of the Lower Falls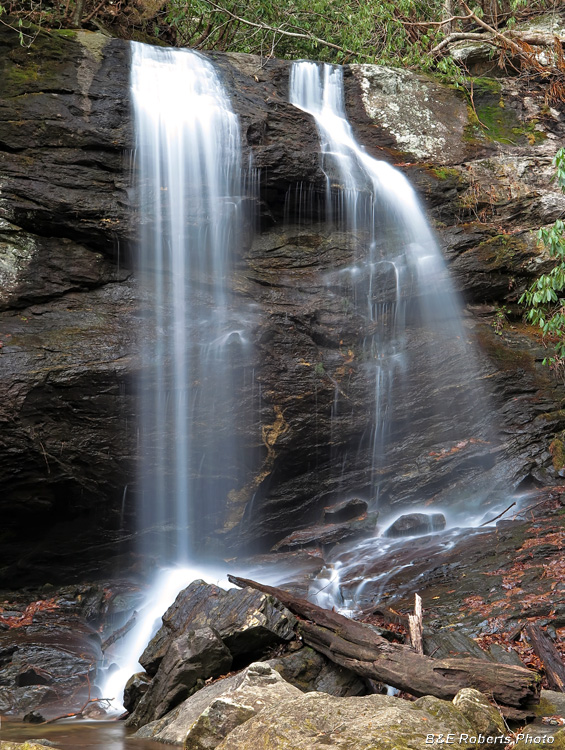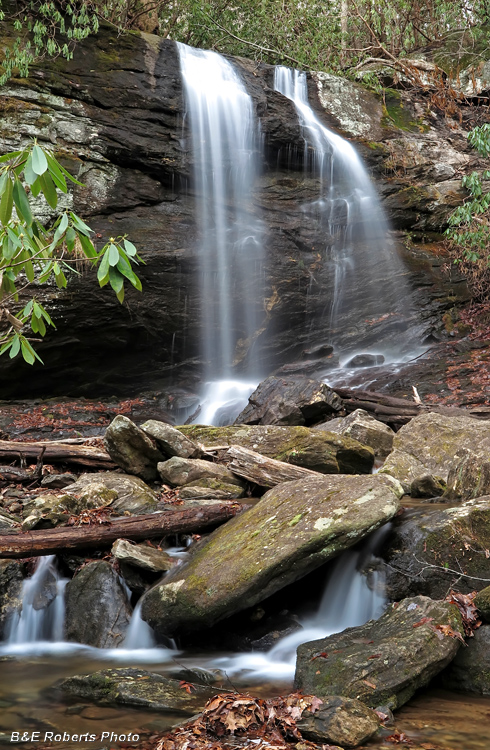 ---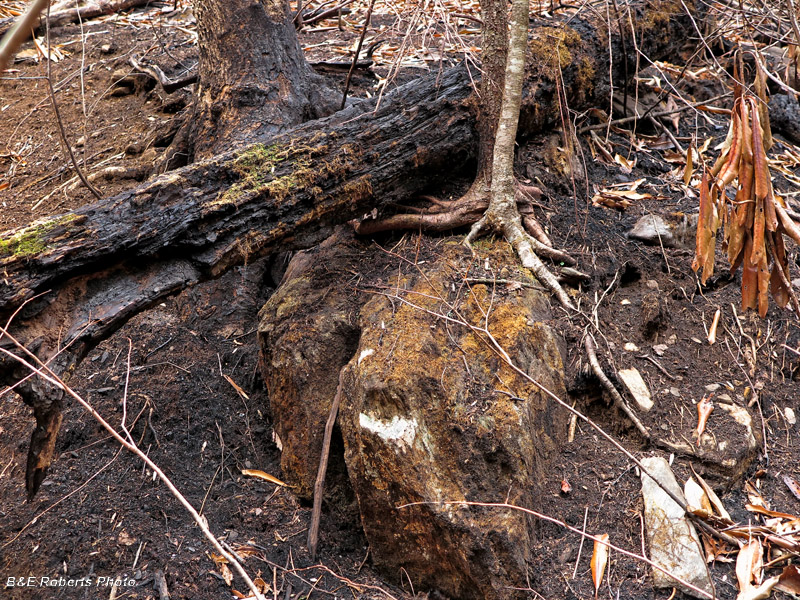 This entire area was overtaken by the Rock Mountain wildfire in the fall of 2016.
This is an example of the damage, at the base of the upper falls.
---