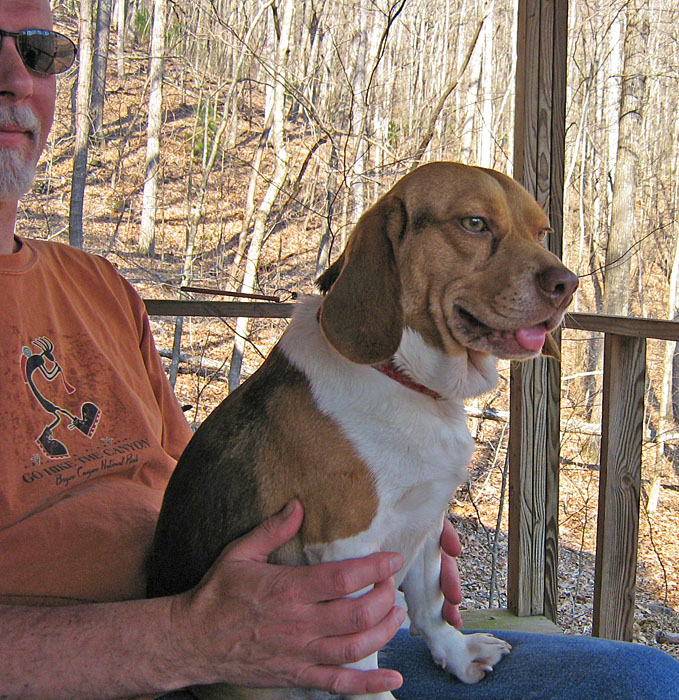 Molly's ready for an adventure! (before heading over to Tallulah)
---
A gravel forest service road (FS70) follows the upper Tallulah River on an old railbed, winding through the spectacular Rock Mountain Gorge. After about 4 miles, the gorge widens out to a beautiful small valley, the site of Tate City, an old mining and later logging town. We visited Denton Branch Falls first, and then made stops for photos, lunch, & other short hikes on the return...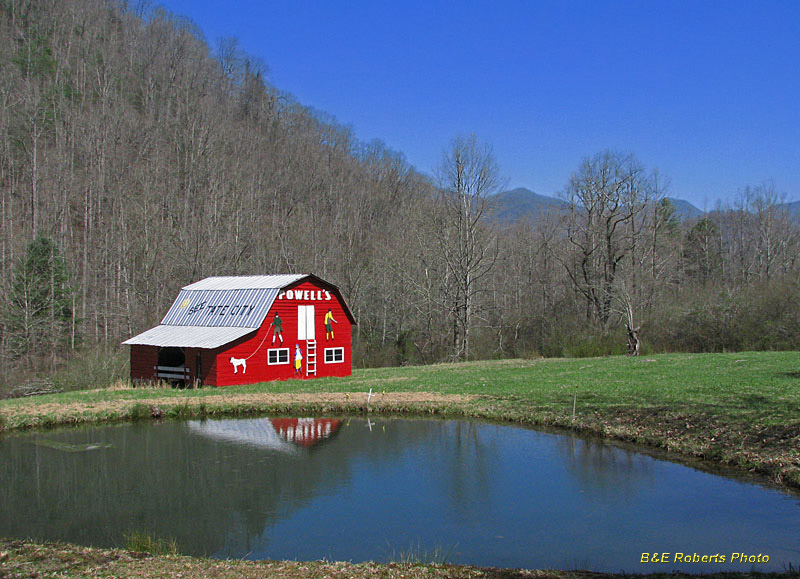 Colorful barn in Tate City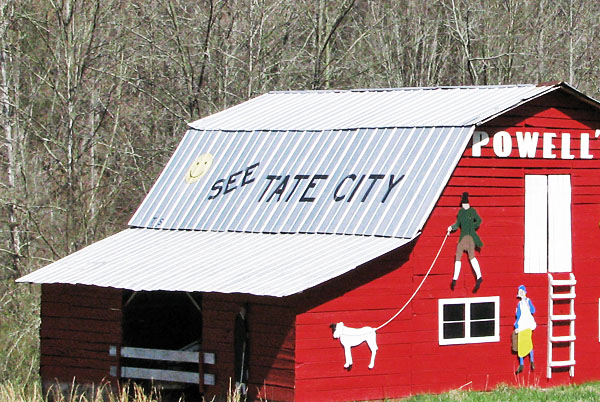 Close-up of the barn roof to better show the "See Tate City".
A takeoff on the ubiquitous "See Rock City" barn roofs.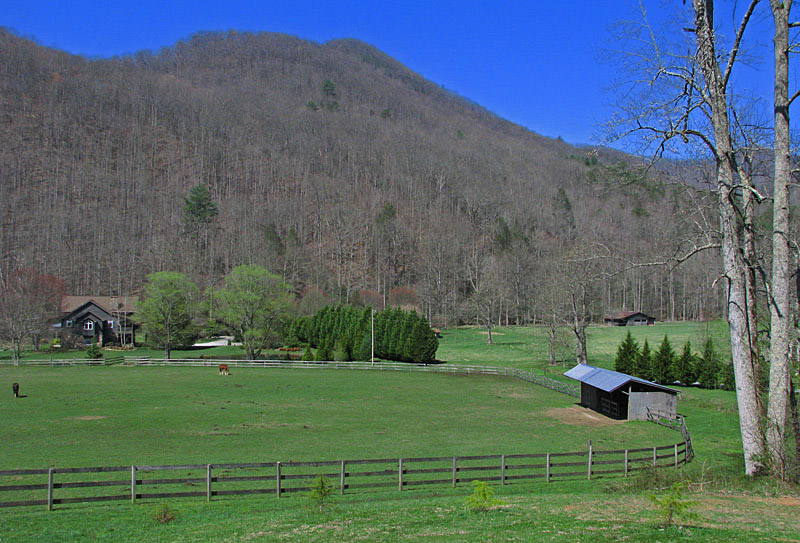 Horse farm in Tate City, upper Tallulah basin.
After going through a narrow, winding river gorge, the bottom widens out to this beautiful little valley.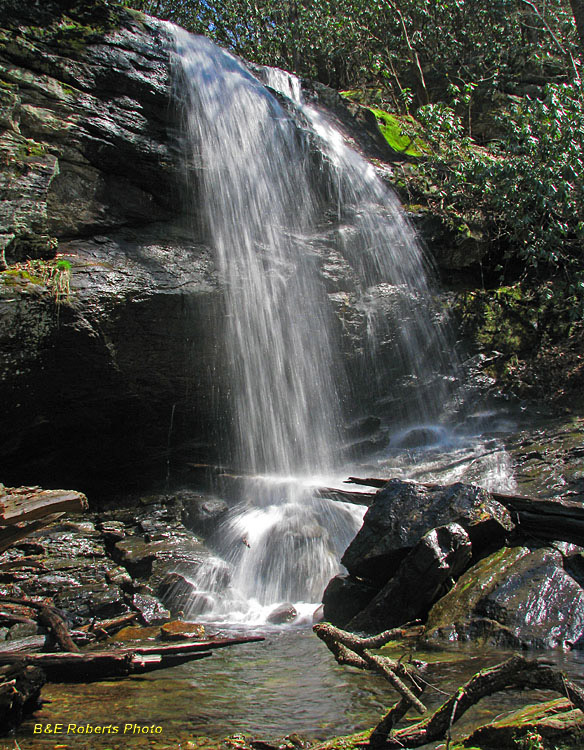 Denton Branch Falls.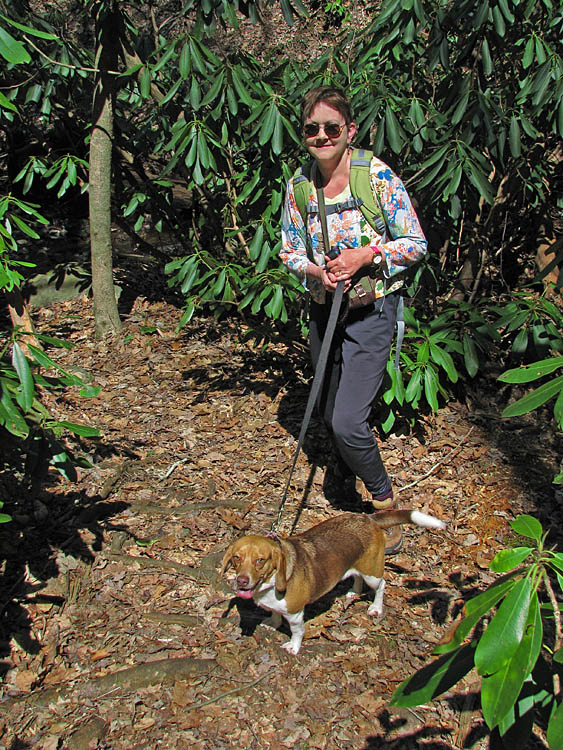 Molly stays busy with E, as B shoots pics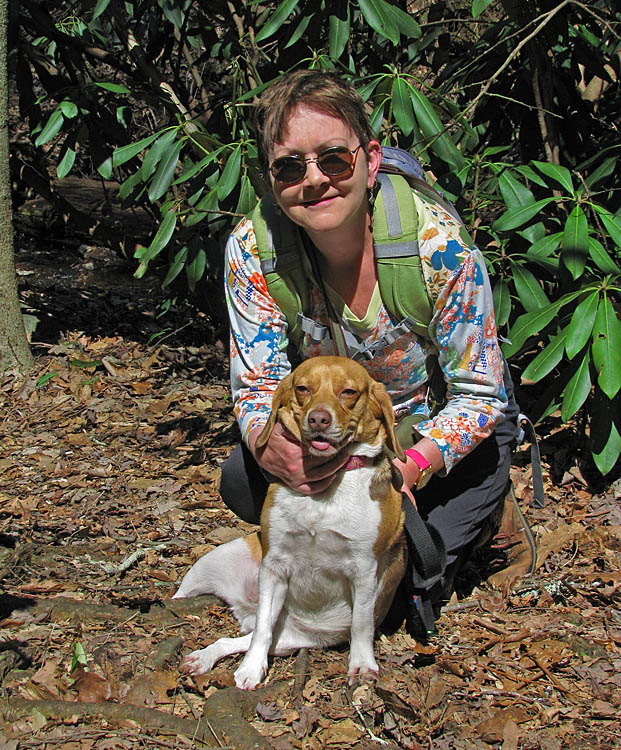 Two good girls!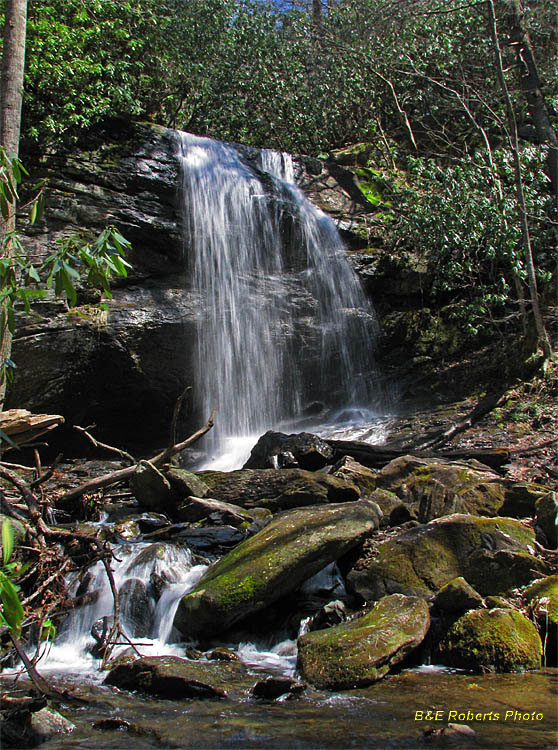 Another view of Denton Branch Falls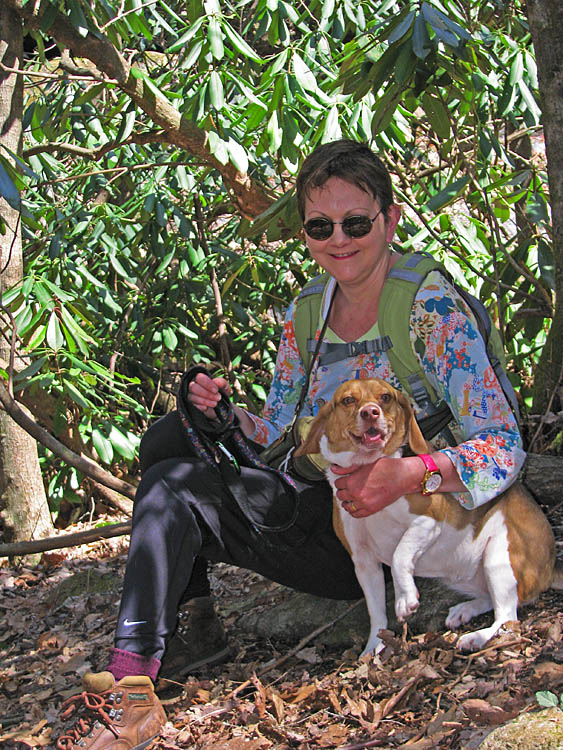 Under the rhododendrons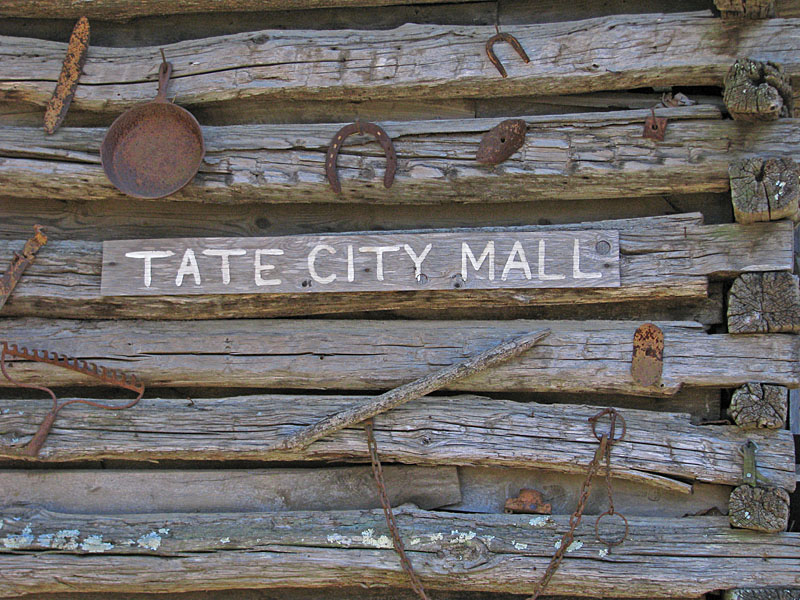 Tate City Mall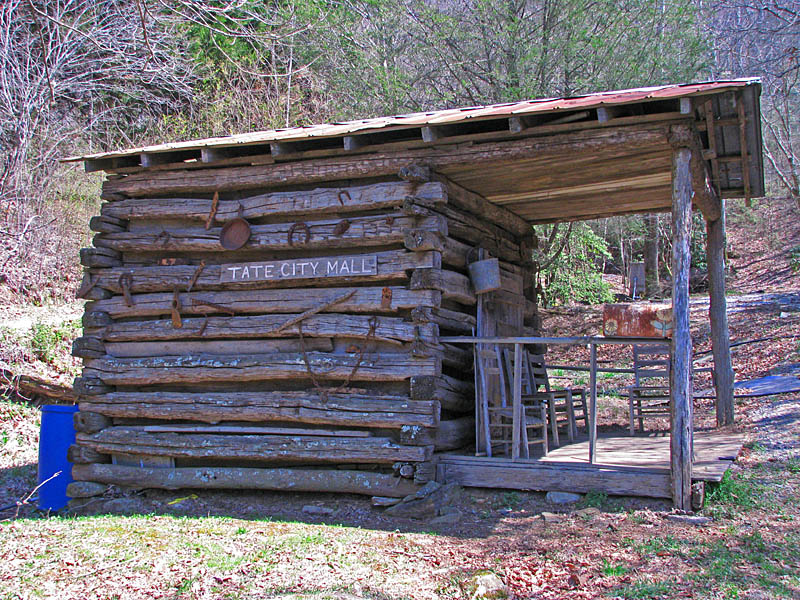 Well, what do you expect in a town of population 32 +/- ?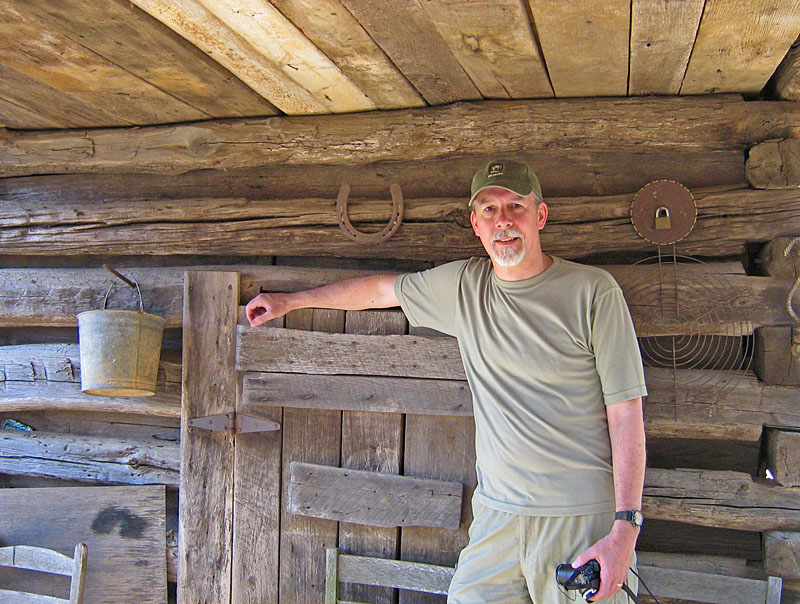 I couldn't even fit in the door to shop!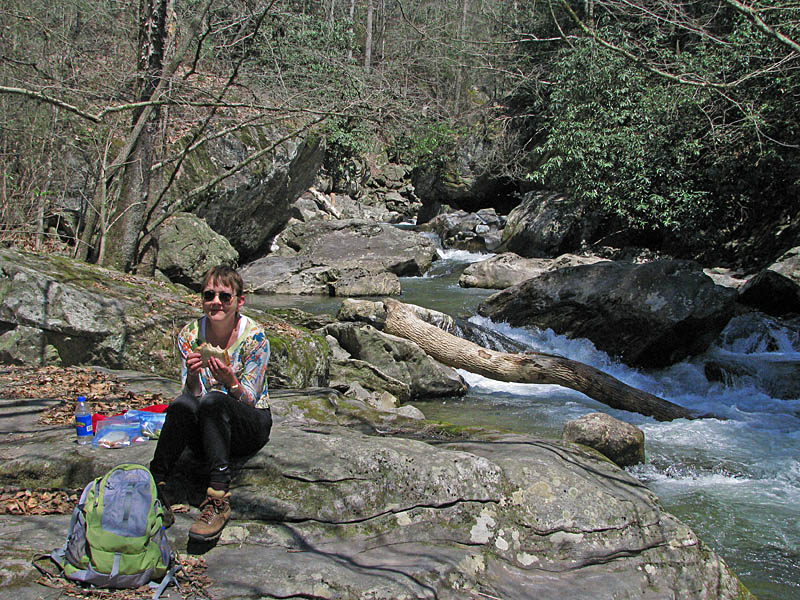 This was a good spot for lunch.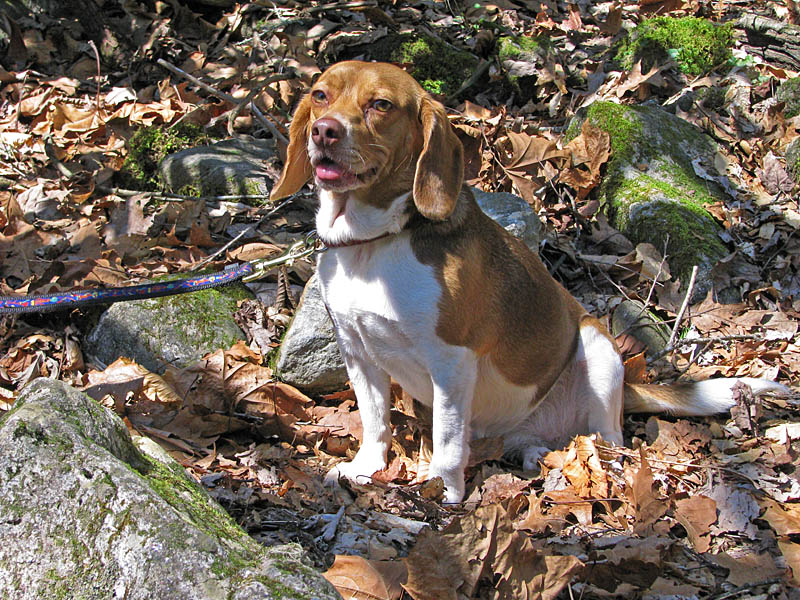 Molly waits patiently while we eat lunch...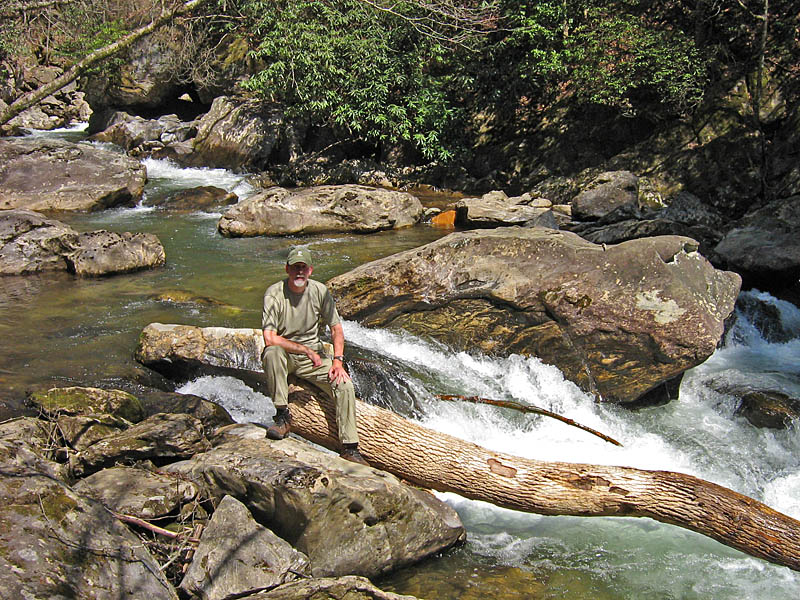 I was hoping this log wouldn't suddenly decide to slip into the rapids...!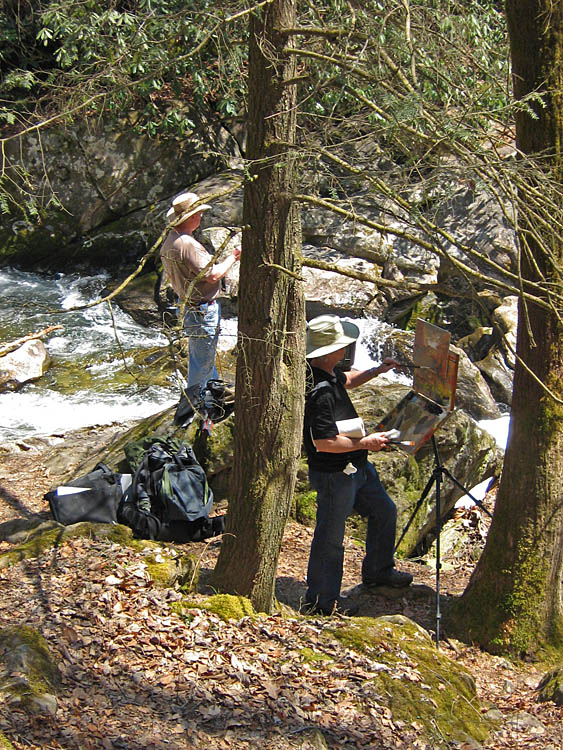 A couple of artists painting the river gorge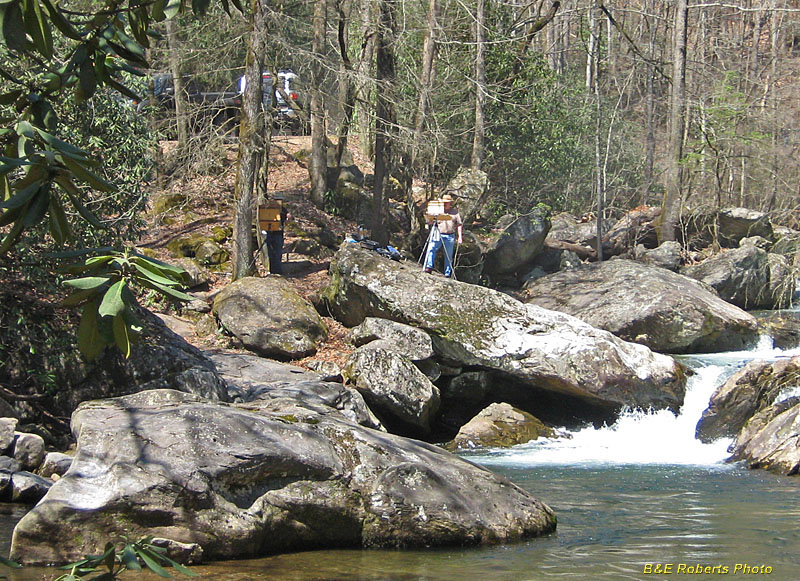 I guess one advantage of painting vs. photos is that you don't worry
about someone (like us!) stepping into your subject.
---
A few more views of the gorge of the upper Tallulah River:
(not to be confused with Tallulah Gorge, further to the south...)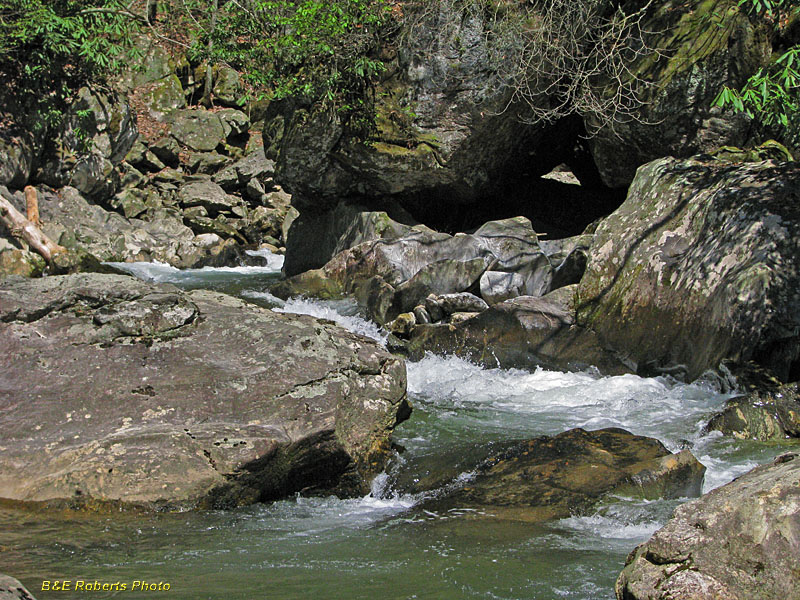 You can see where high water has worn a tunnel through the rock.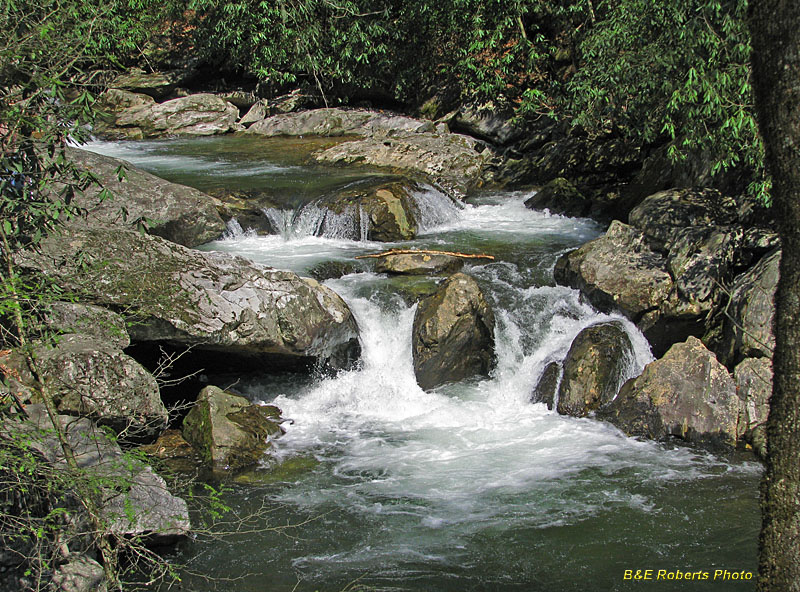 One thing that the photos don't convey is the tremendous sound of the river / rapids.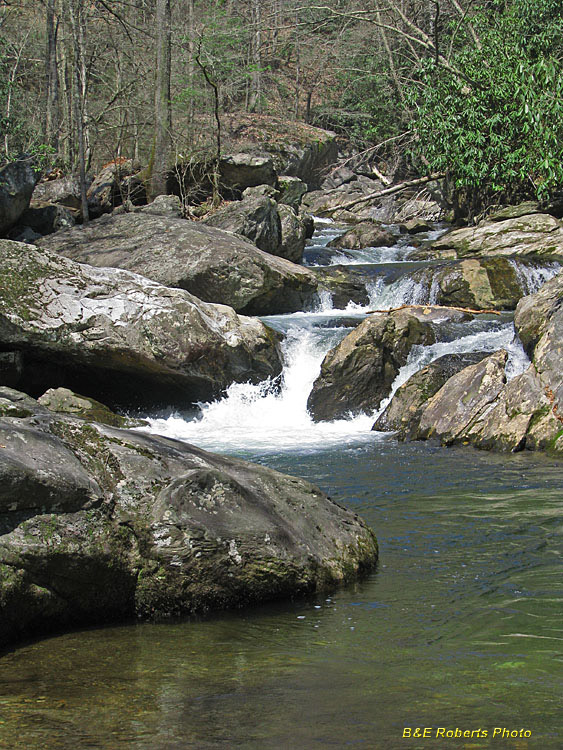 A series of cascades.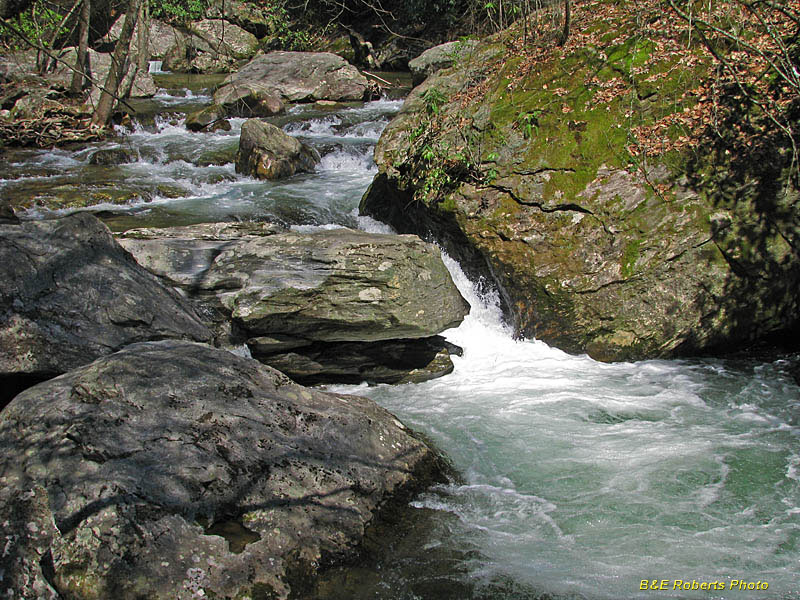 The river here has a tight squeeze between the rocks.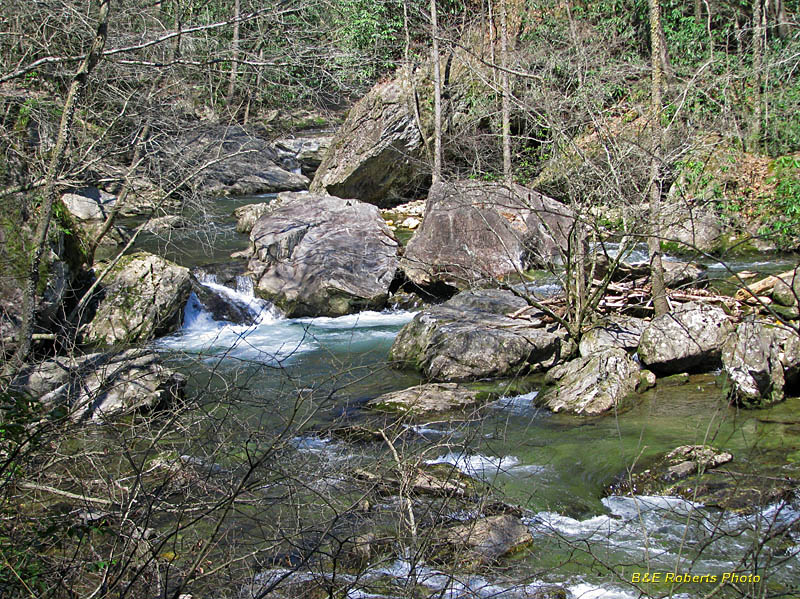 But here the river has room to spread out a bit...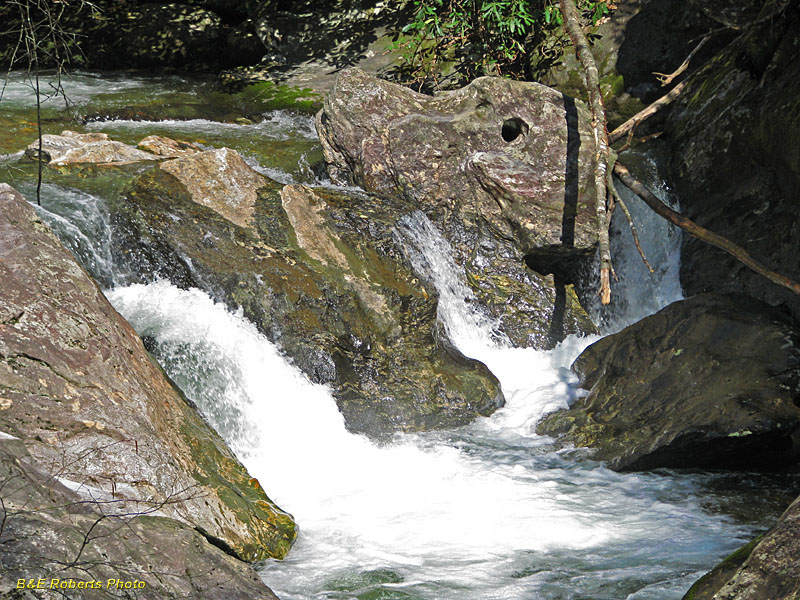 Notice the perfectly circular hole in the rock at upper right...
Huge boulders litter the river gorge.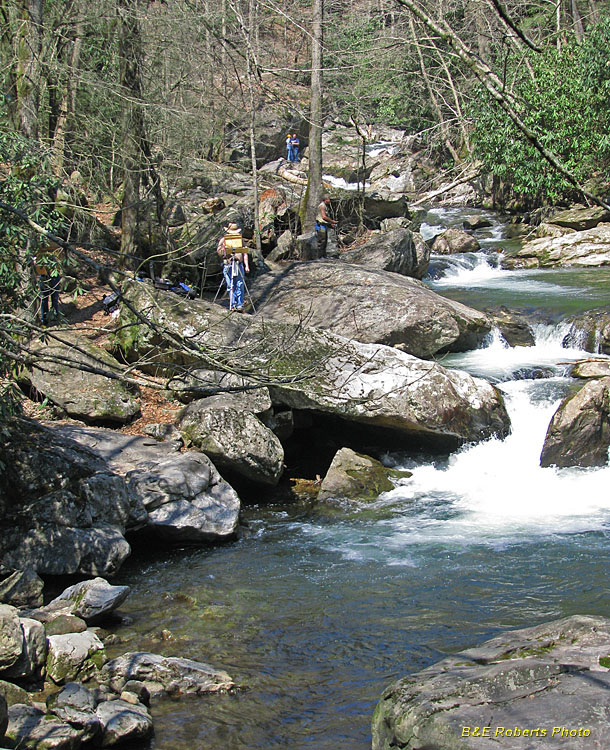 Artists and fishermen on the river.
The Tallulah is a popular spot for trout fishing.
---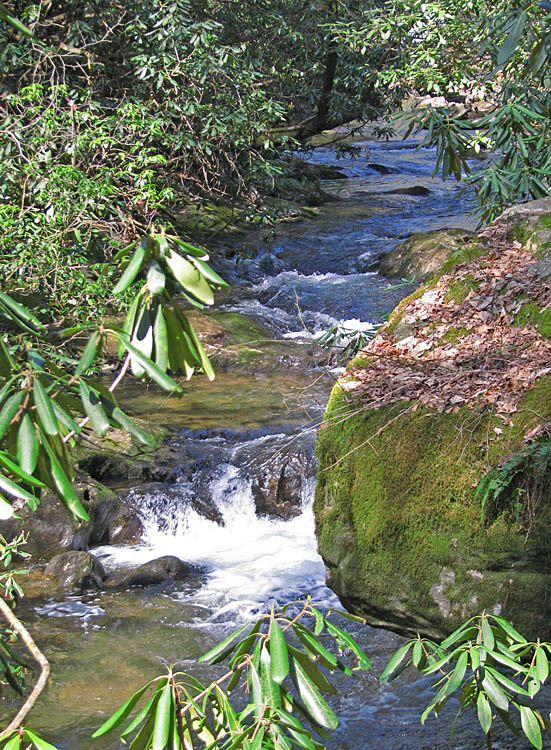 The Coleman River, which feeds into the Tallulah
Small waterfall on the Coleman River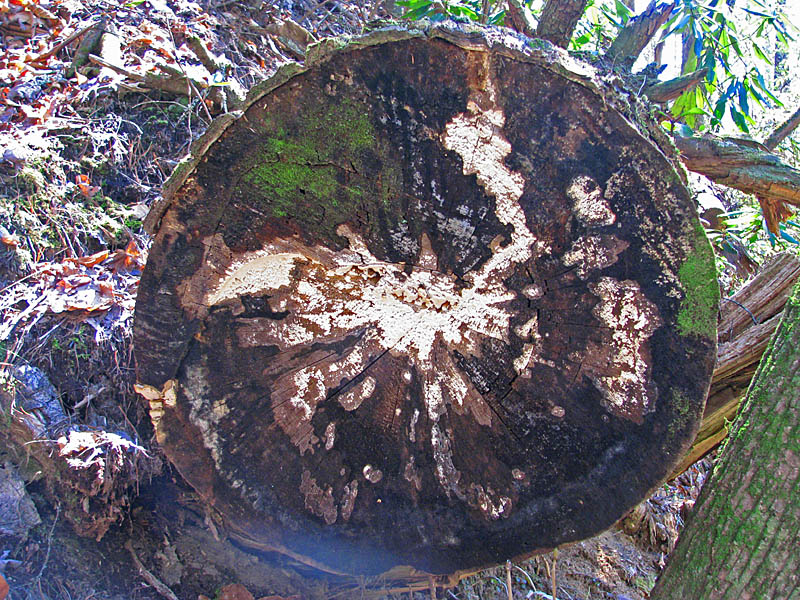 Mold and moss on end of an old tree trunk cut.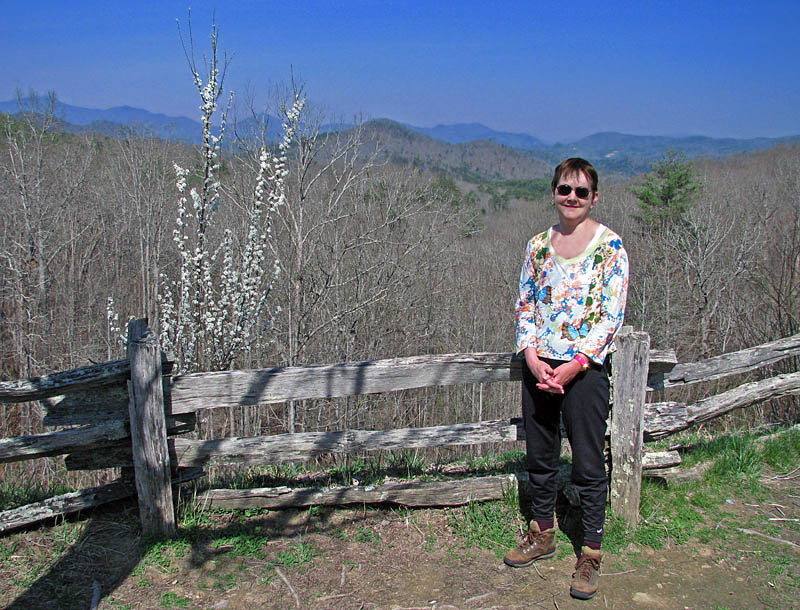 Popcorn Overlook, scenic viewpoint along Hwy 76
---