The lower falls on Darnell Creek are well known and have been included in many waterfall books and references.
Several other equally impressive falls are in the vicinity, and it is surprising that none have been documented as
well. Recent explorations by waterfalling legend Bernie Boyer have revealed many of these nearby beauties.

Lower Falls on Darnell Creek: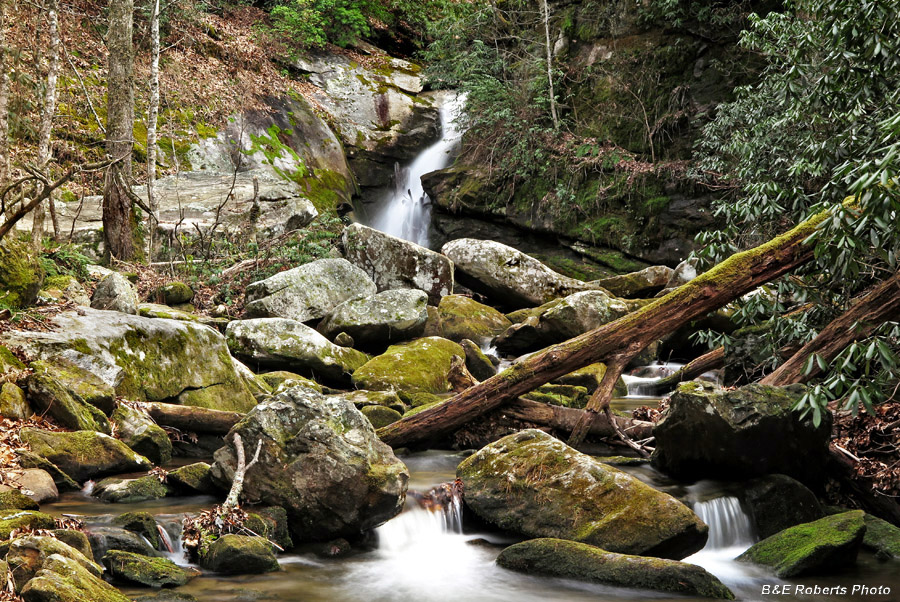 Approach to Lower Falls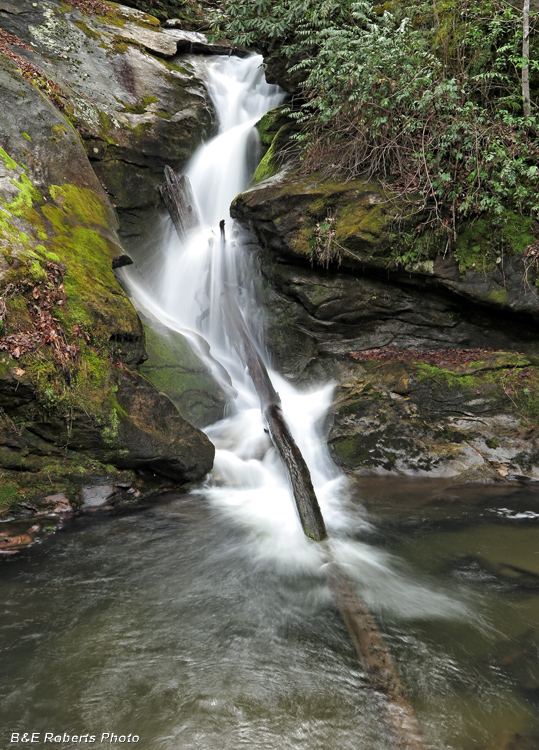 Lower Falls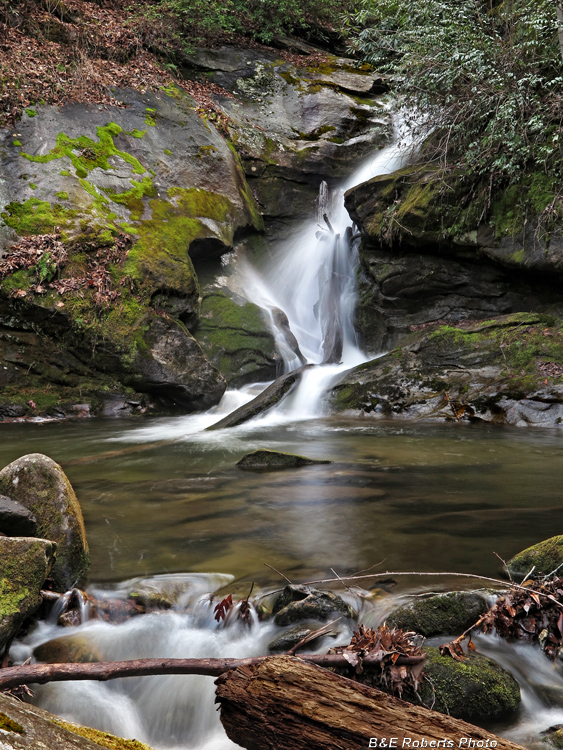 Lower Falls, from another angle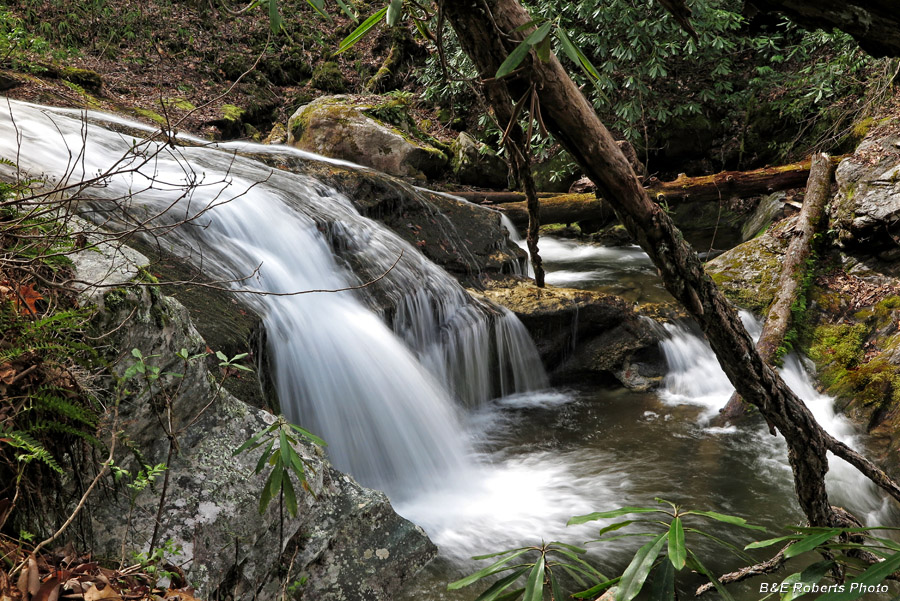 Cascade above Lower Falls
---
Upper Falls on Darnell Creek: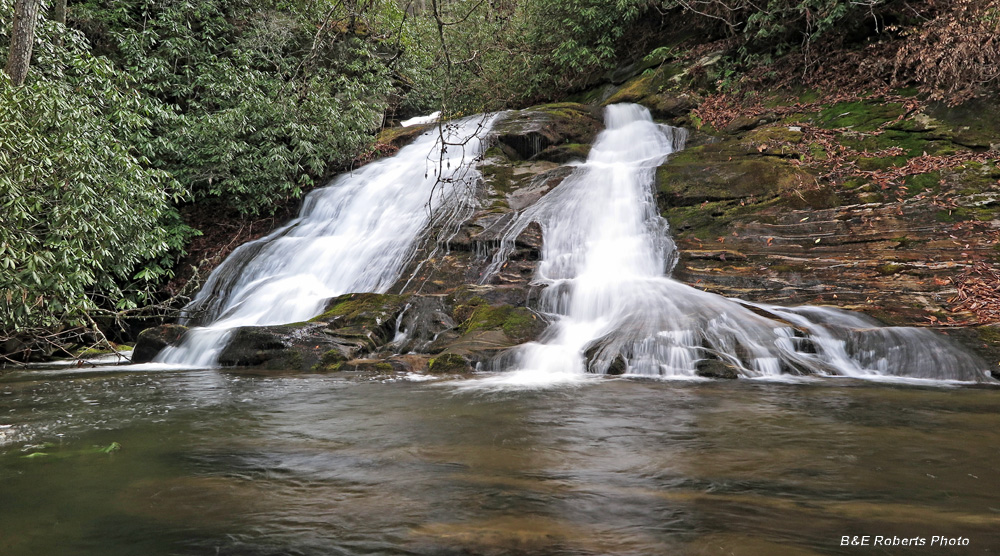 The seldom seen Upper Falls
---
Middle Falls on Thomas Creek: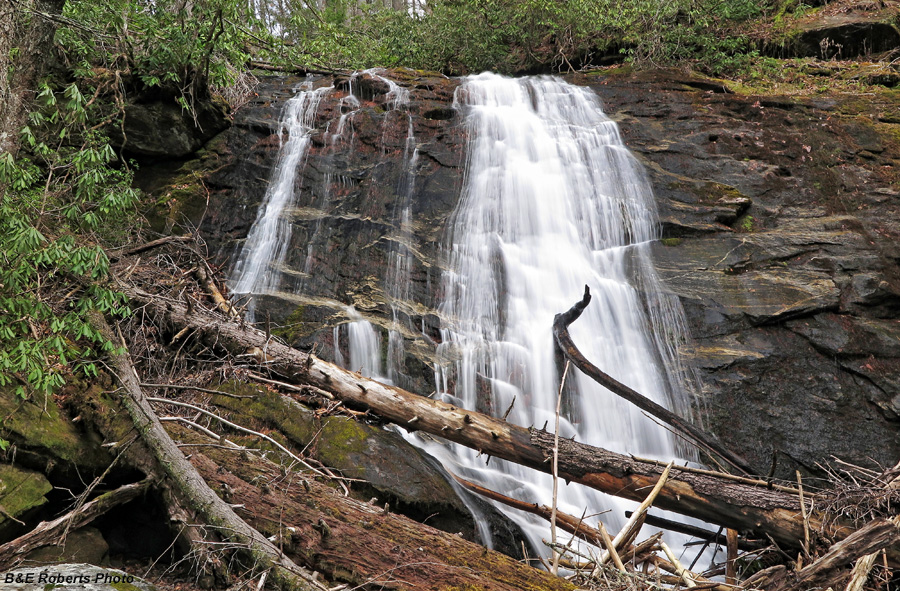 A nice drop on a tributary of Darnell Creek
---
Lower Falls on Timpson Creek:
A side trip on the way home...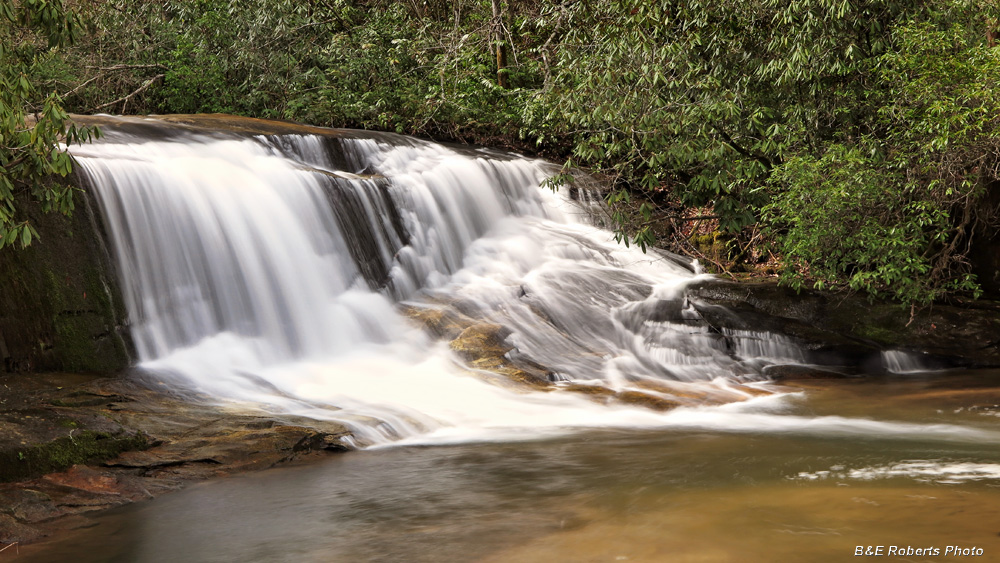 After visiting Timpson Creek Falls several weeks prior, I learned that there was another waterfall downstream.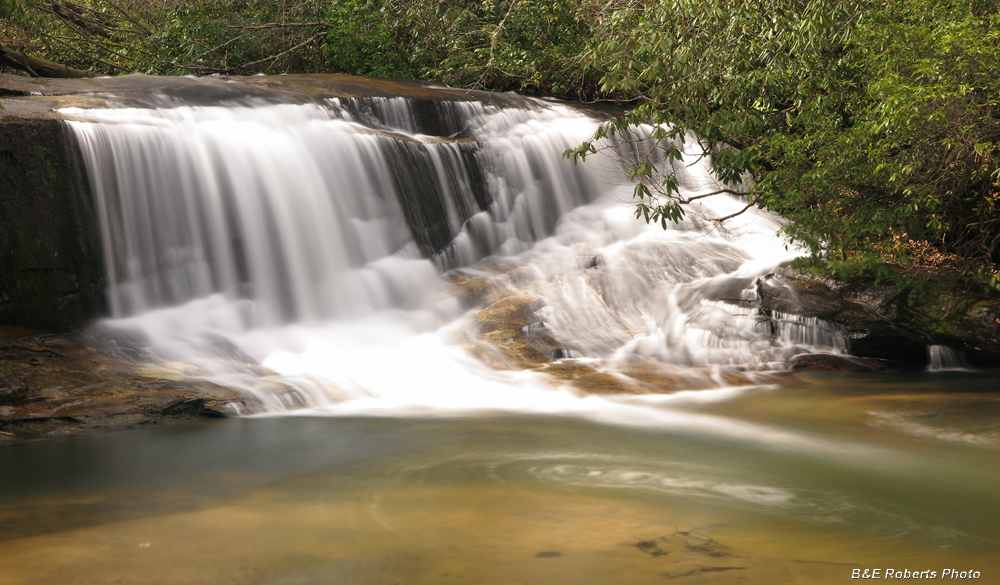 Smaller than Timpson Falls, but very pretty.
---