A few beauties on Sarah's Creek, within the Warwoman WMA: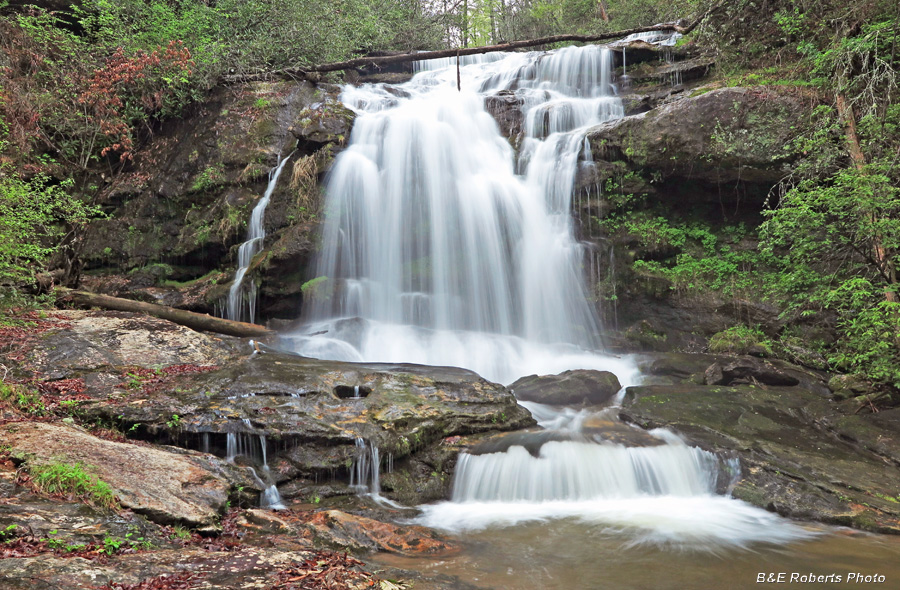 Lower Falls, bottom section
About a 35 ft. drop, with another section of equal drop just above, but out of sight from this vantage point.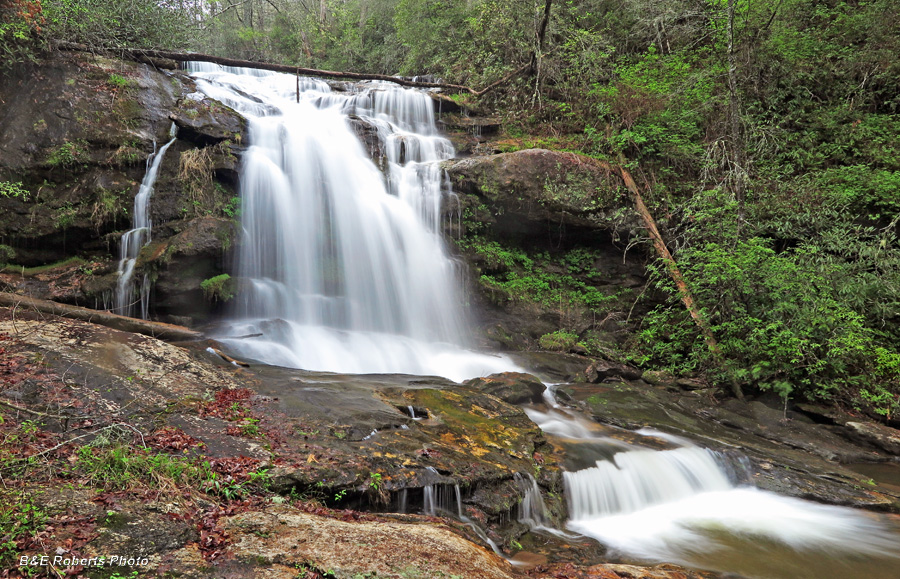 Lower Falls, bottom section, from a different angle.
See the fallen tree across the upper brink of the falls?
The next image also shows that tree, but from a completely different perspective.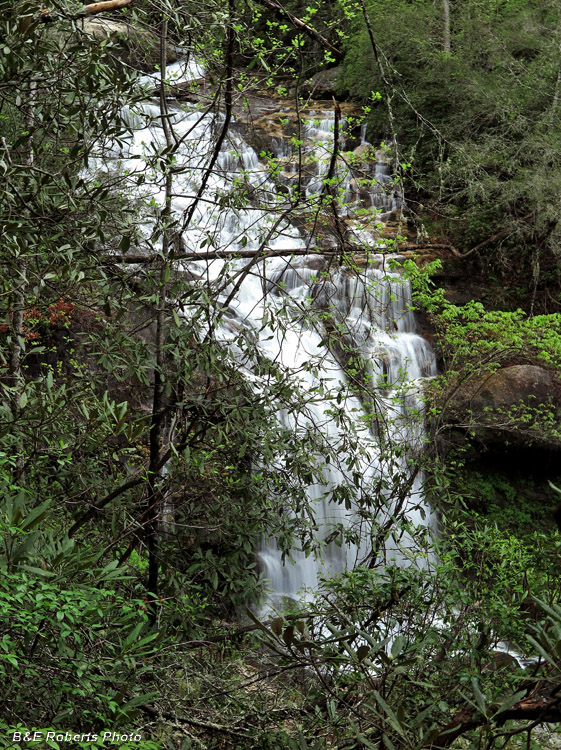 Lower Falls, in total, through the trees.
If I'd been here two weeks earlier, before leaf-out, I would have had a cleaner shot.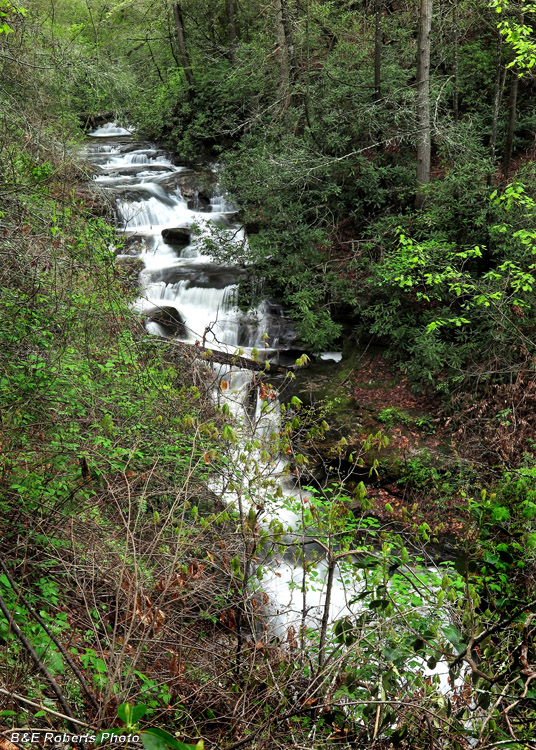 Upper Falls, top section.
Due to a late start, I didn't have time to reach the base of the upper falls.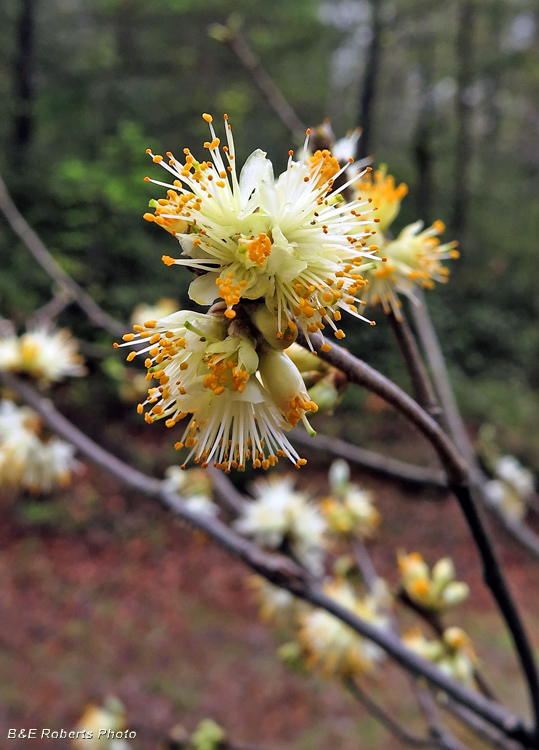 Common Sweetleaf (Symplocos tinctoria)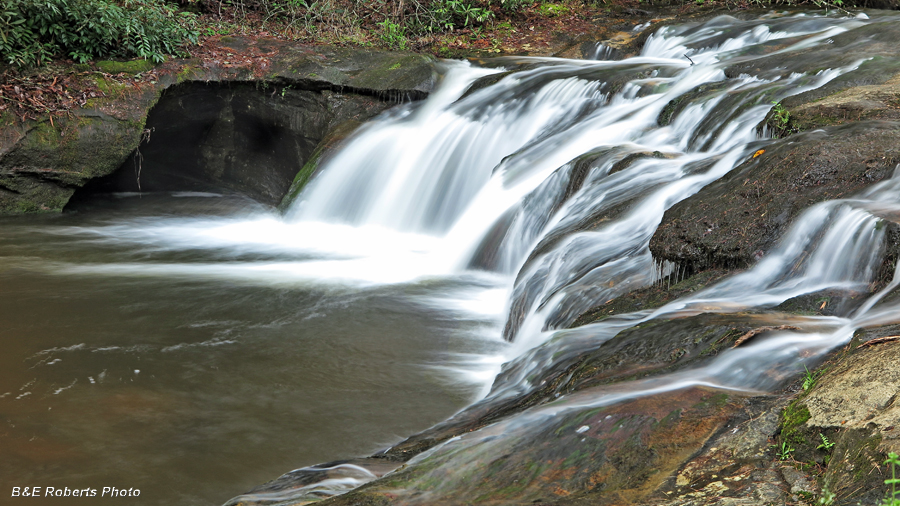 Profile view of upper cascade at Sarah's Creek.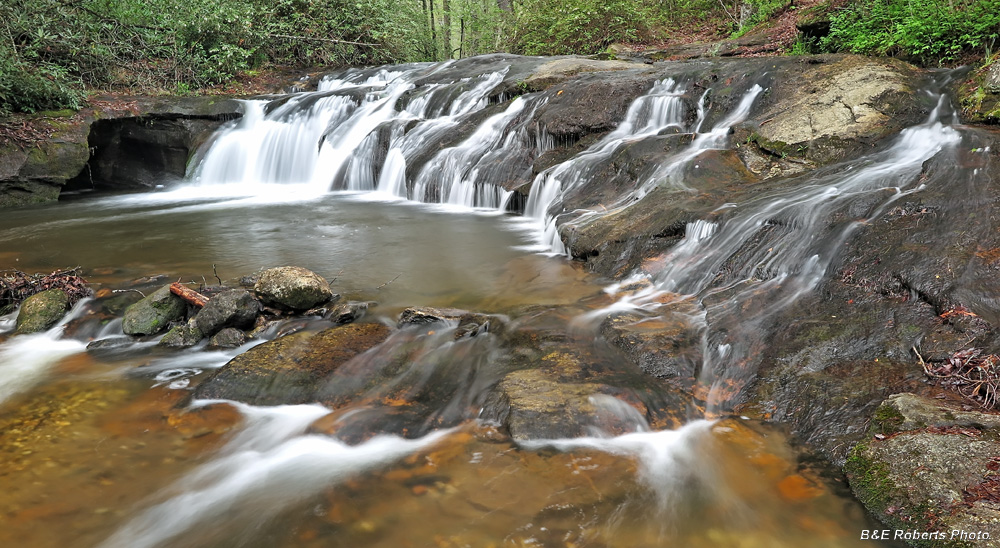 A campsite is nearby, and folks have dammed the creek to make a small swimhole below the cascade.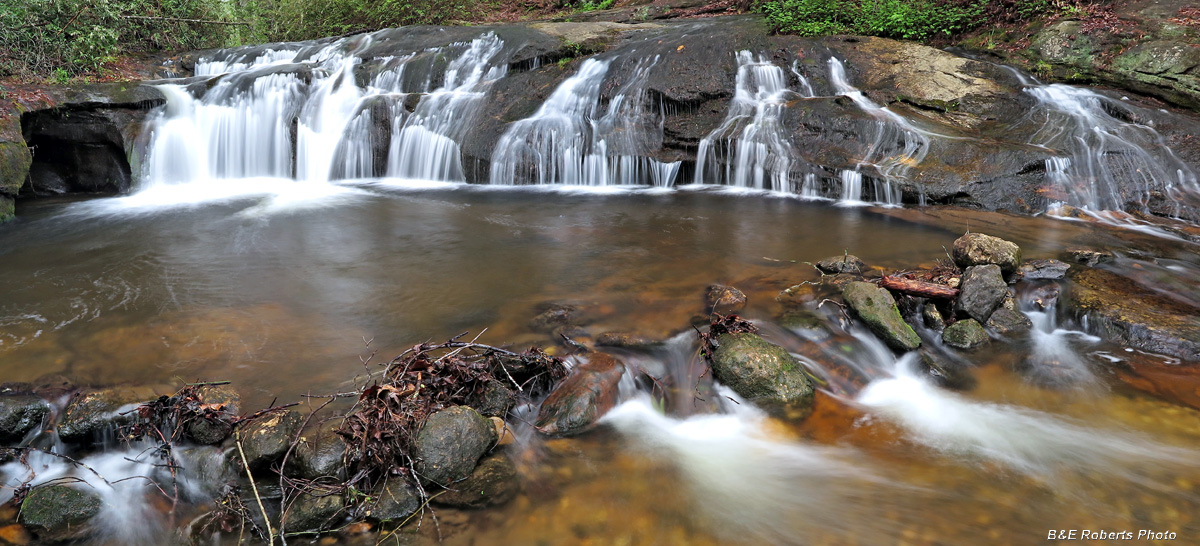 Another viewpoint
There is a large pothole at the side of the falls on the left bank.
---