Bernie led this fine group to a waterfall he had scouted out on Stekoa Creek: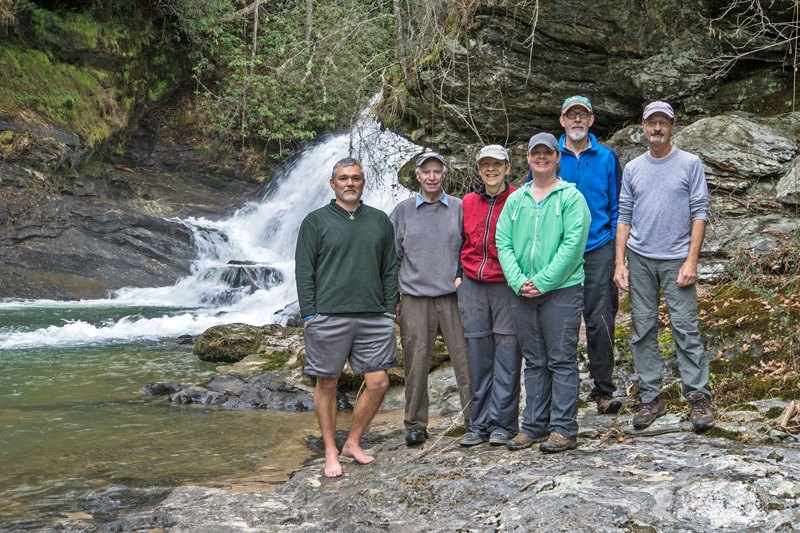 Mark, Bernie, Brenda, Renee, Bruce, Rich
Photo by Rich Stevenson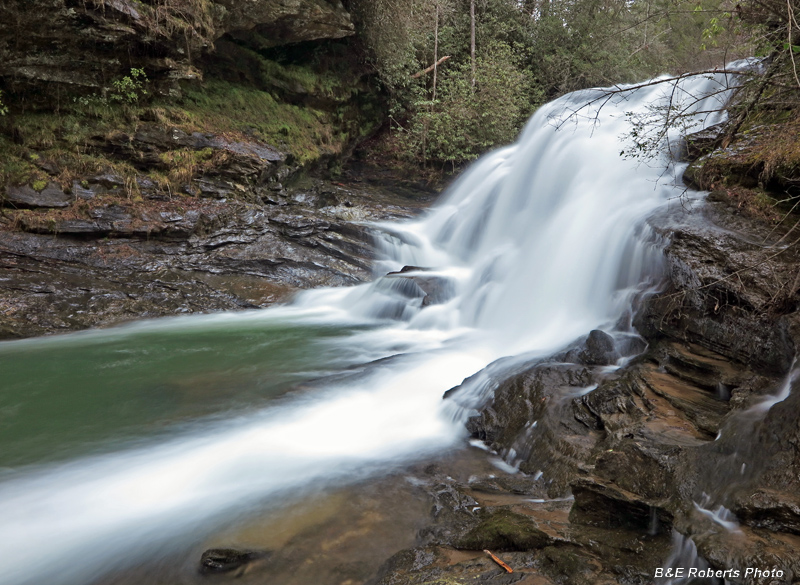 Taylor Shoals, from the base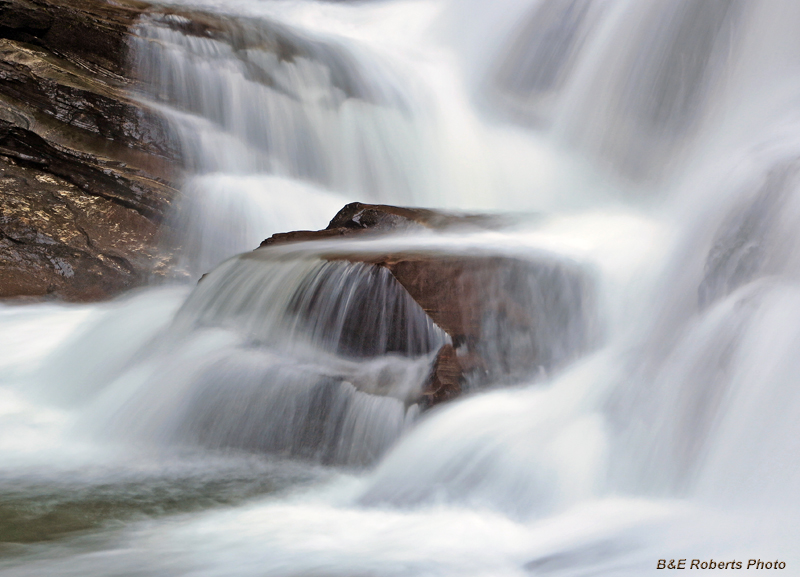 Detail of base rock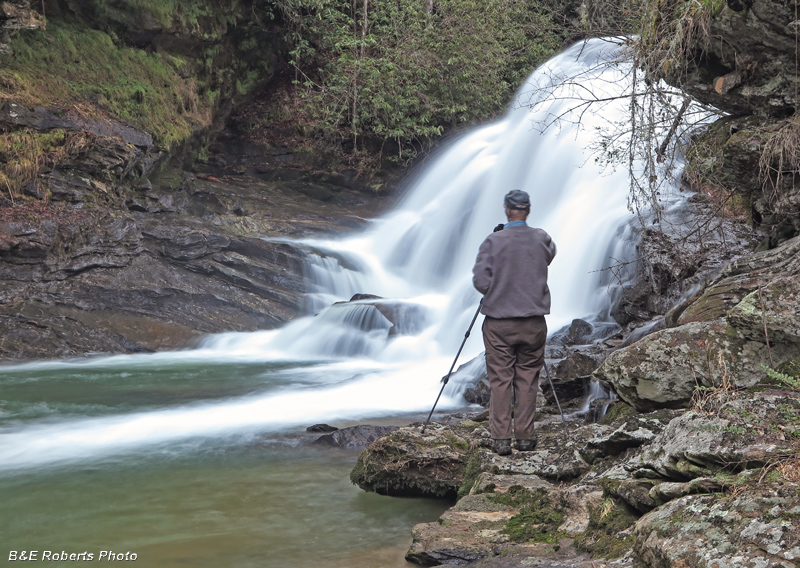 Bernie, lining up a shot...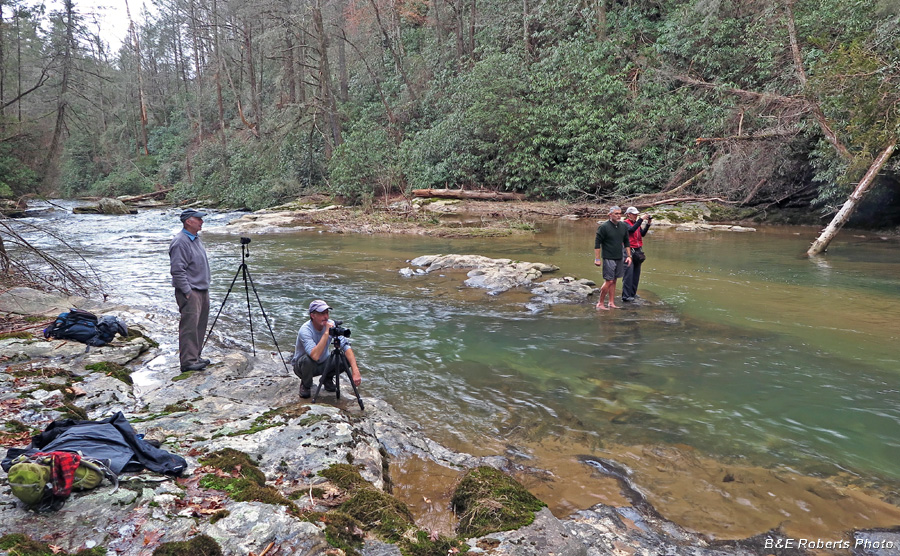 Brenda and Mark decided to cross the creek
I guess they're more hard-core than the rest of us!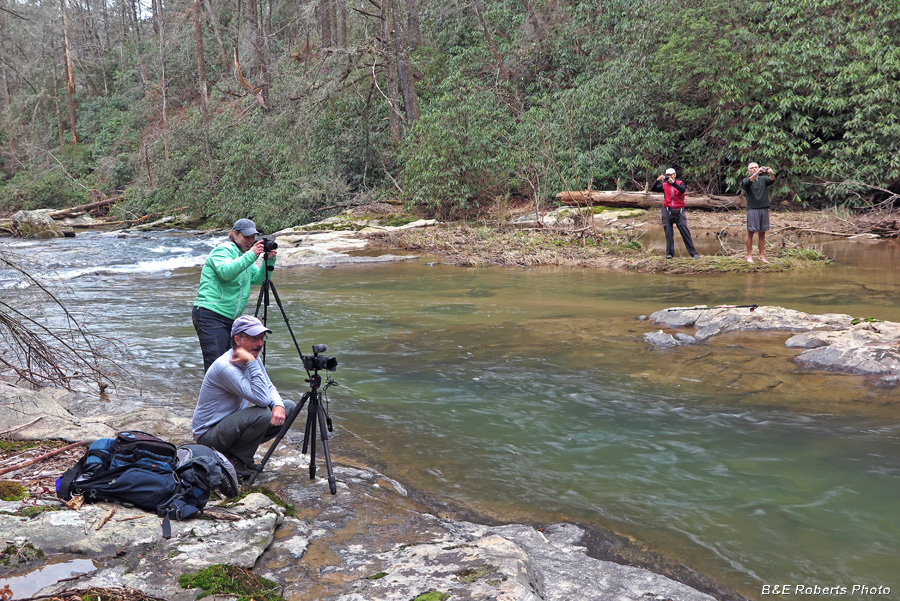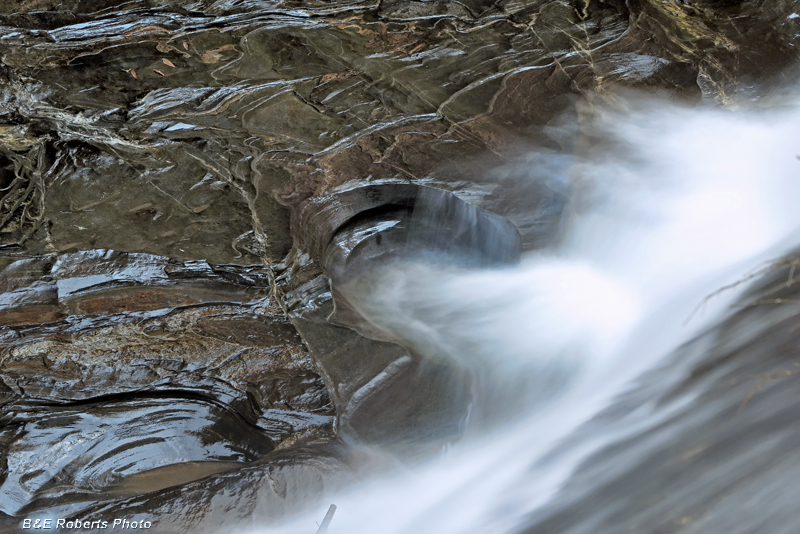 A nice pothole worn into the rock near the base of the falls.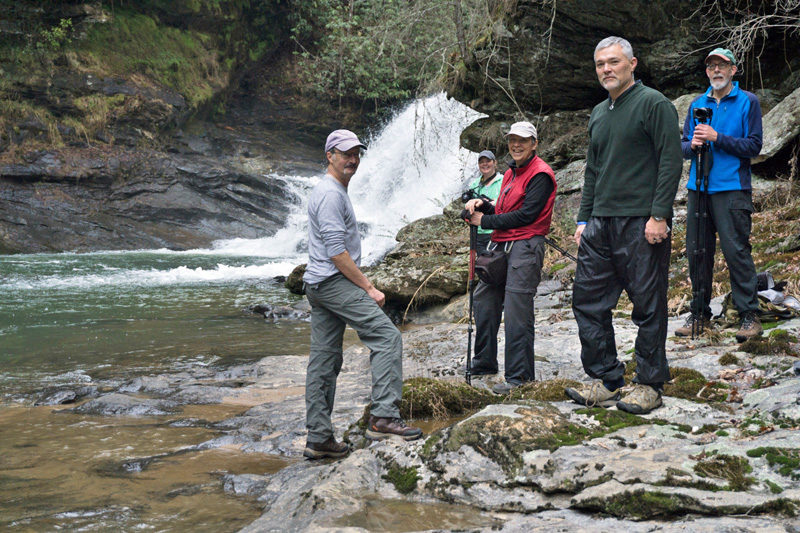 Another group shot
Photo by Bernie Boyer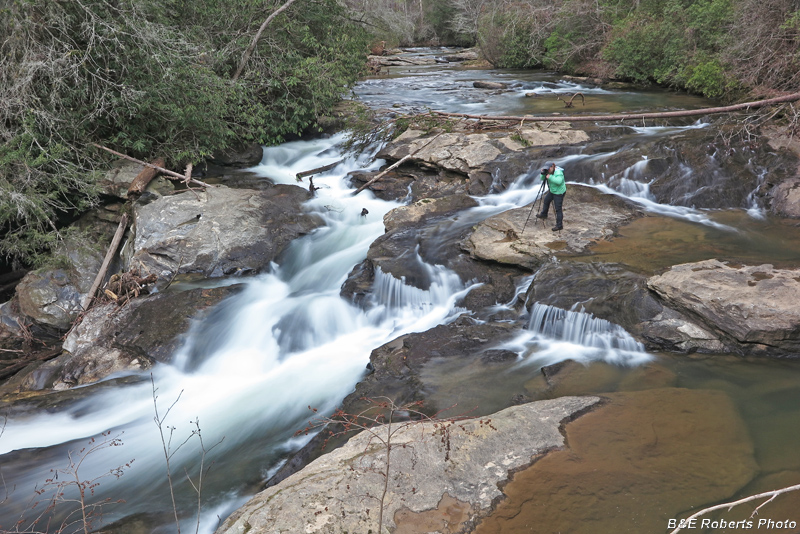 Renee at the shoals above the main falls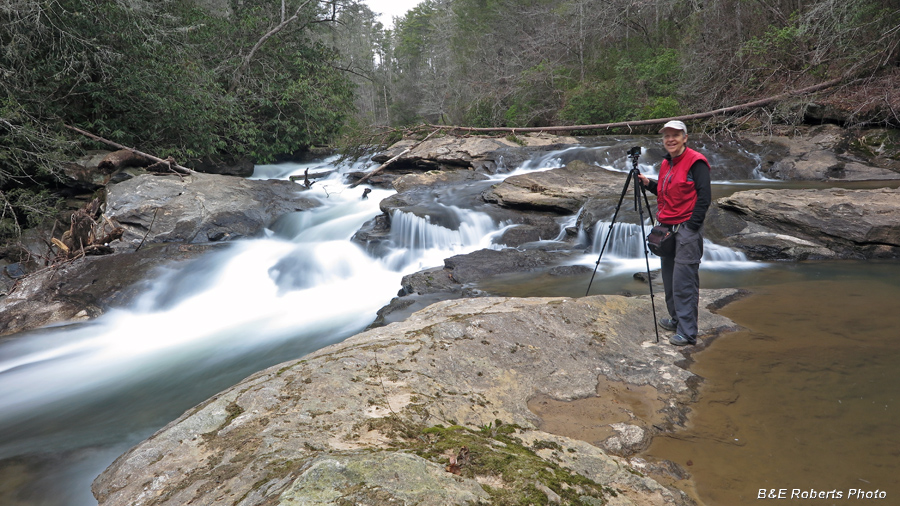 Brenda at the upper shoals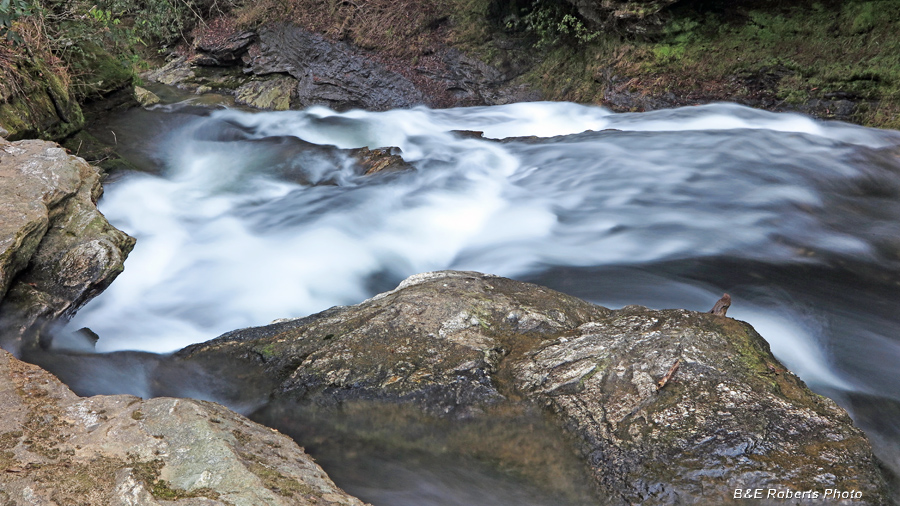 Upper Shoals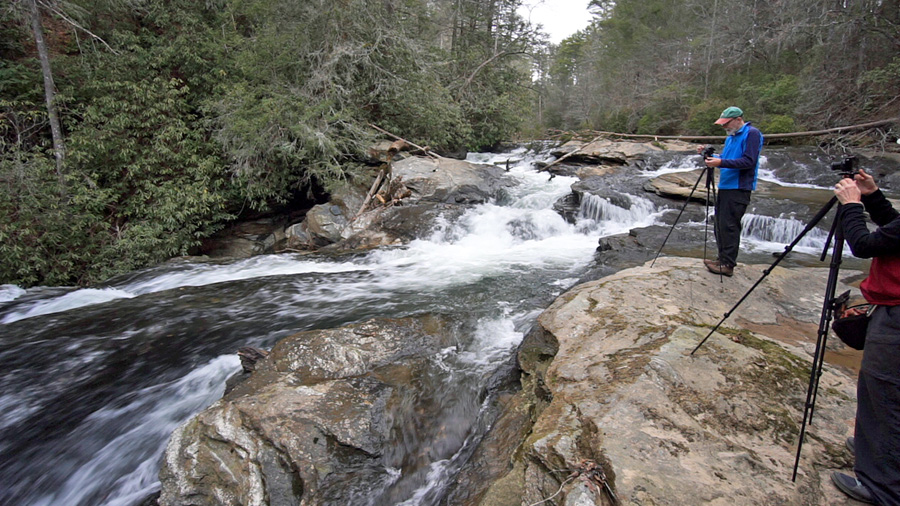 There I am, messing with my camera...
Photo by Bernie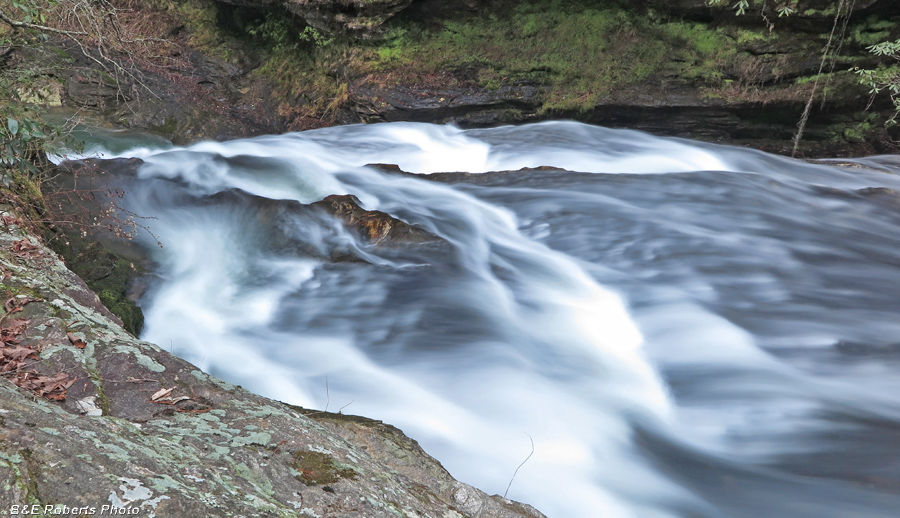 View towards the brink of the falls, as the water pours over the main cataract.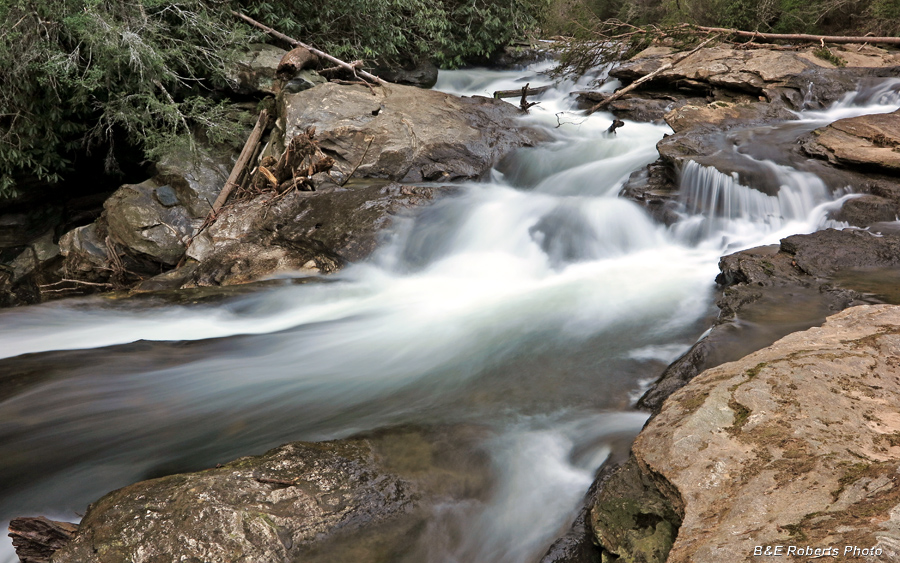 Upper shoals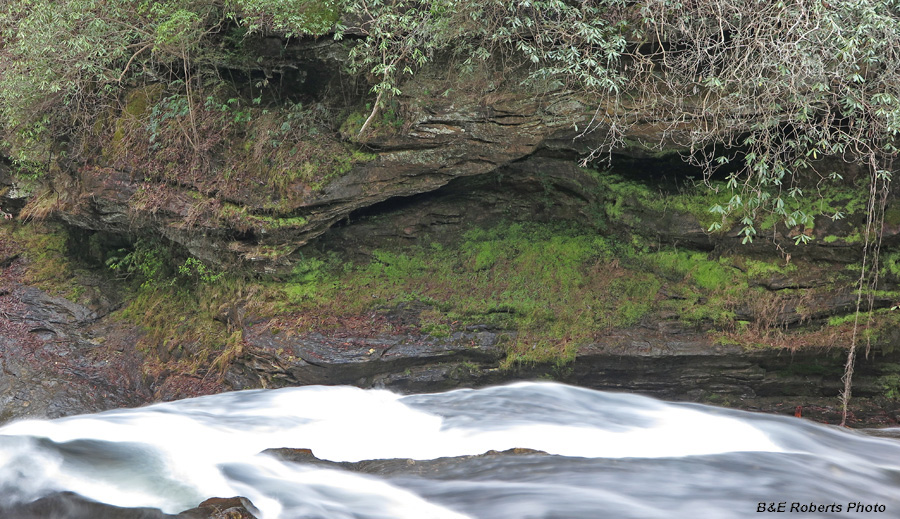 Spray cliff community growing on opposite gorge wall beyond the brink of the main waterfall.
---