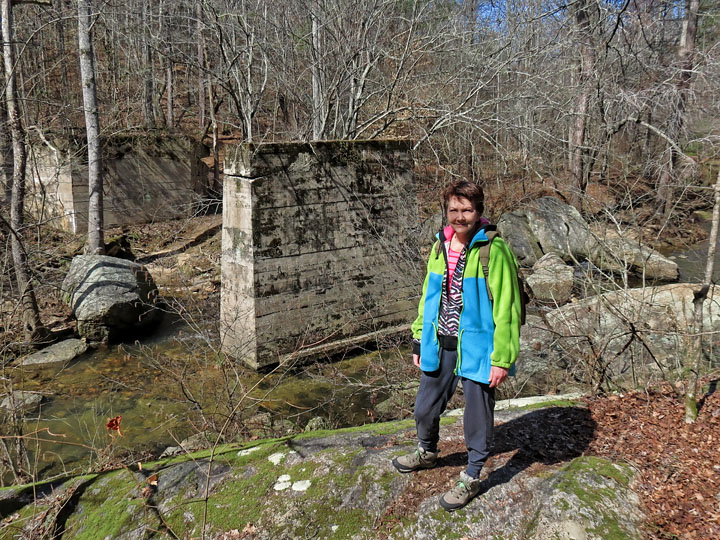 Bridge piers at Stamp Creek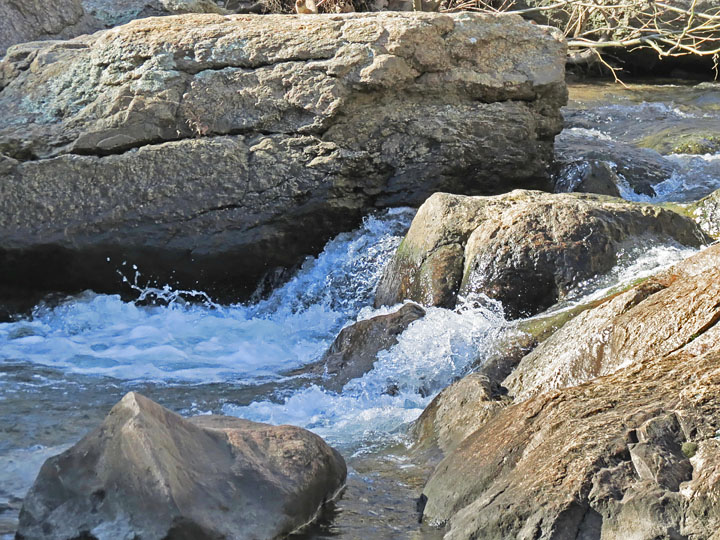 Cascade in Stamp Creek
Photographing the mill ruins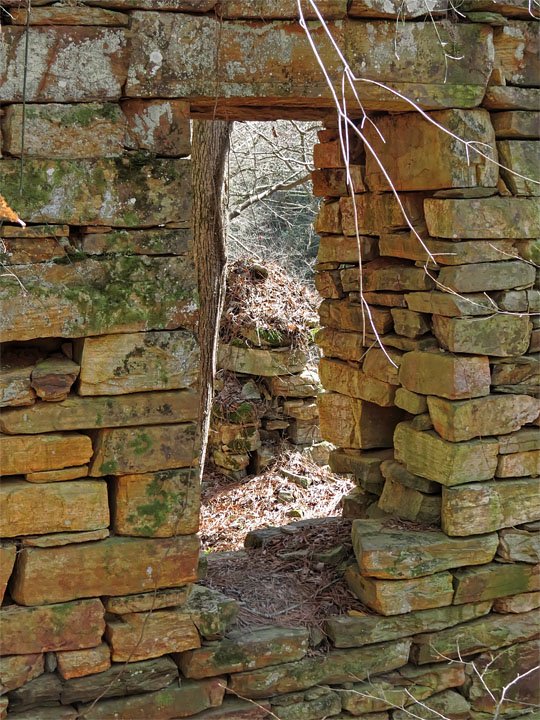 Window in NW wall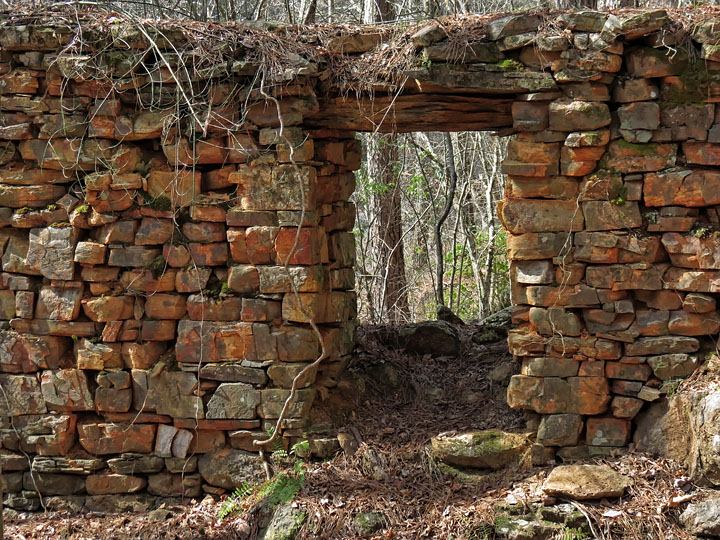 Doorway, from inside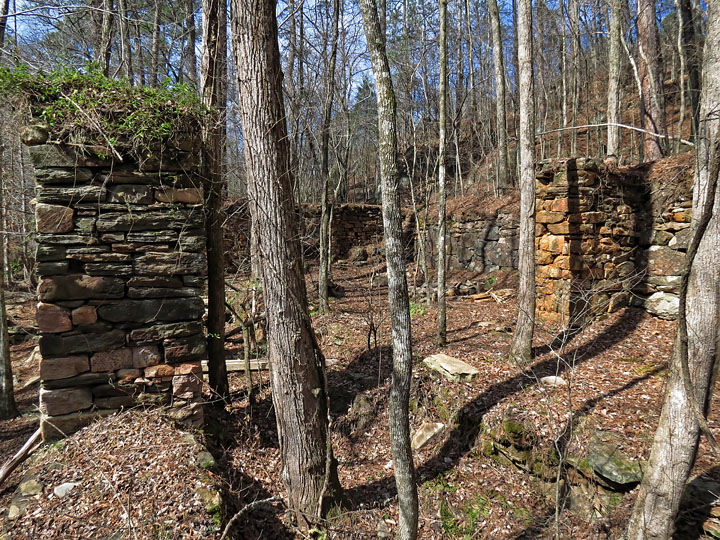 View into mill interior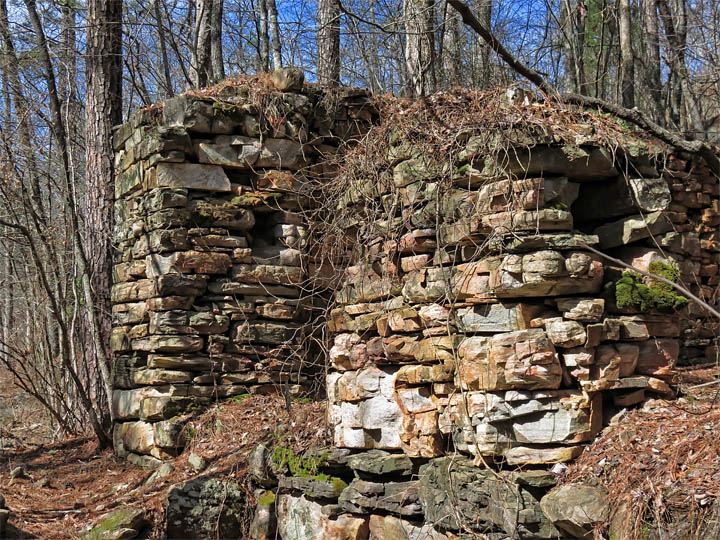 Pillars at west-facing corner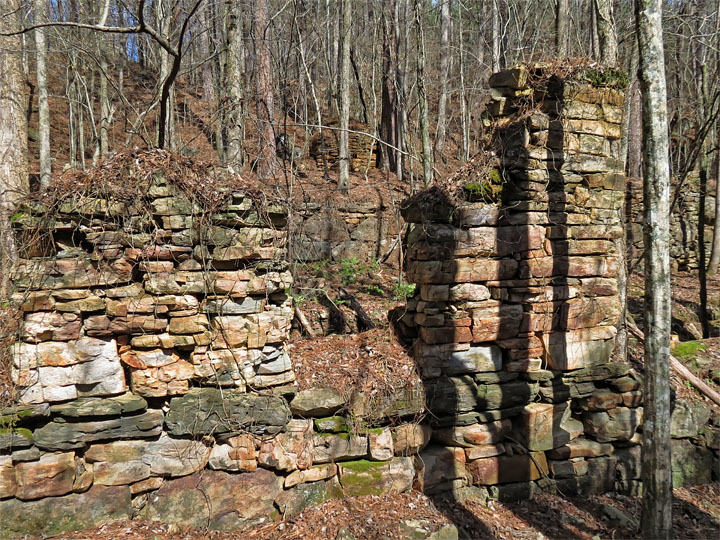 Portion of exterior SW (creek-side) wall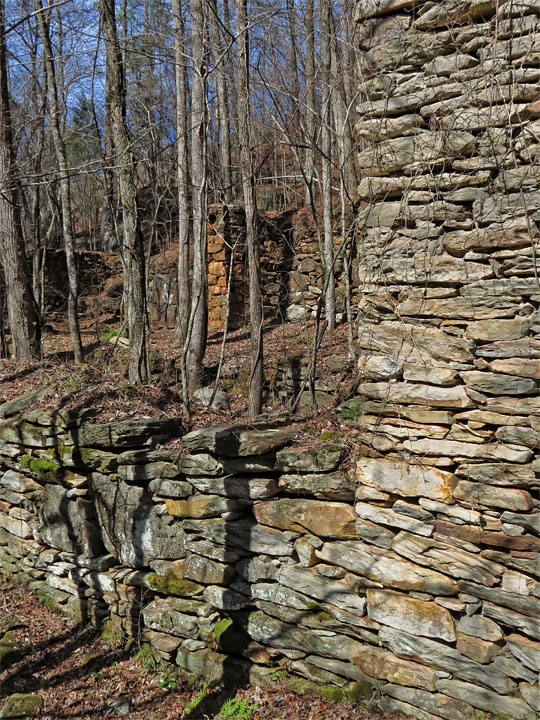 View of interior through outside wall.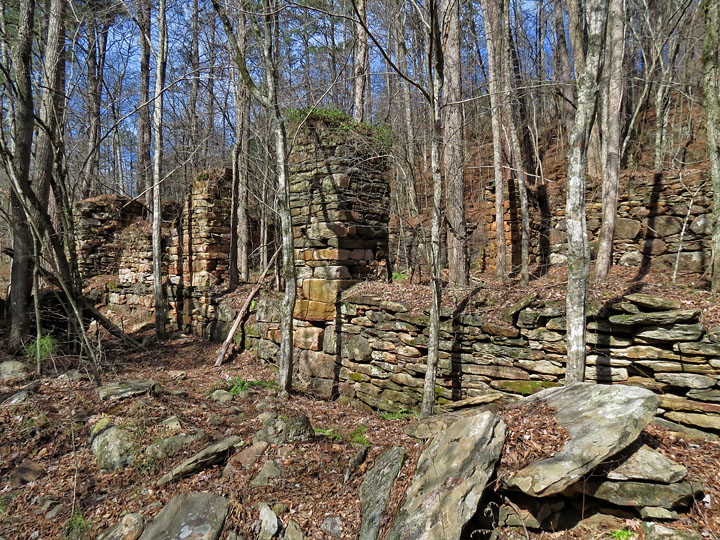 Long SW wall, from near the creek bank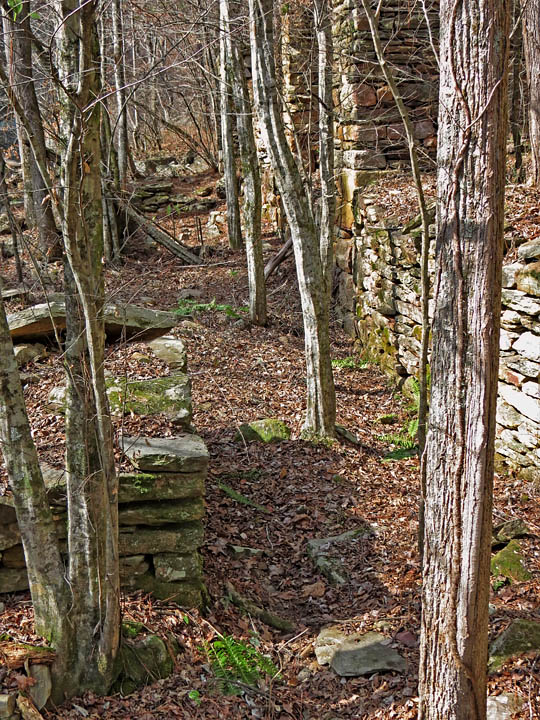 Being a water-powered mill, this was possibly part of the millrace.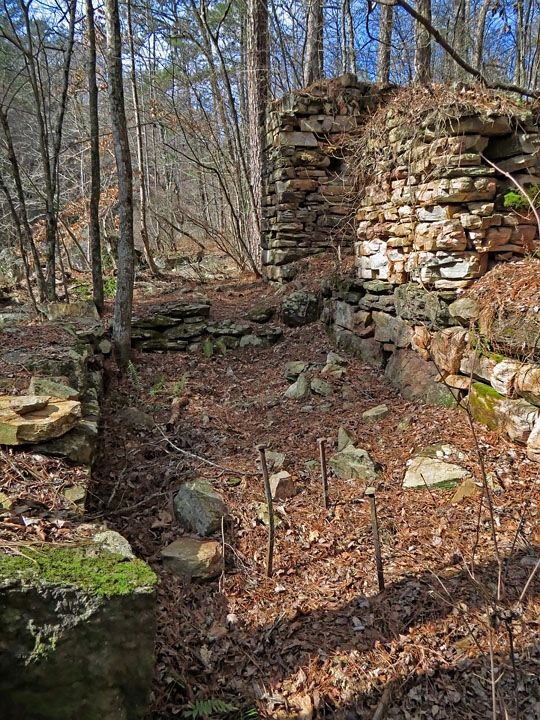 Section of millrace running along exterior SW wall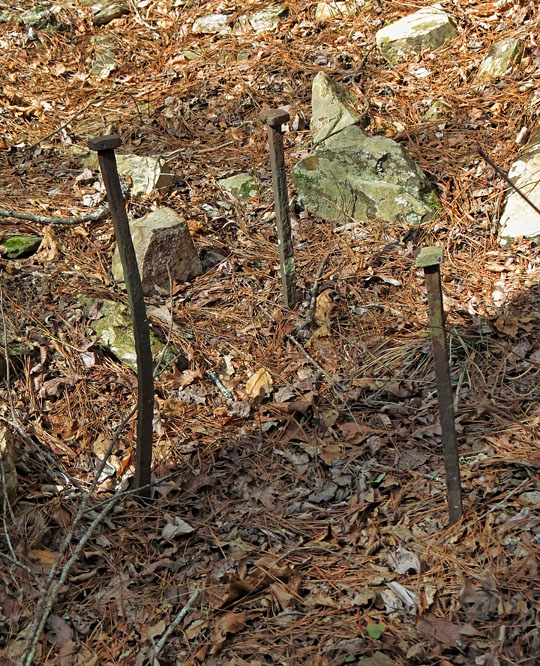 Not sure what these three bolts attached to...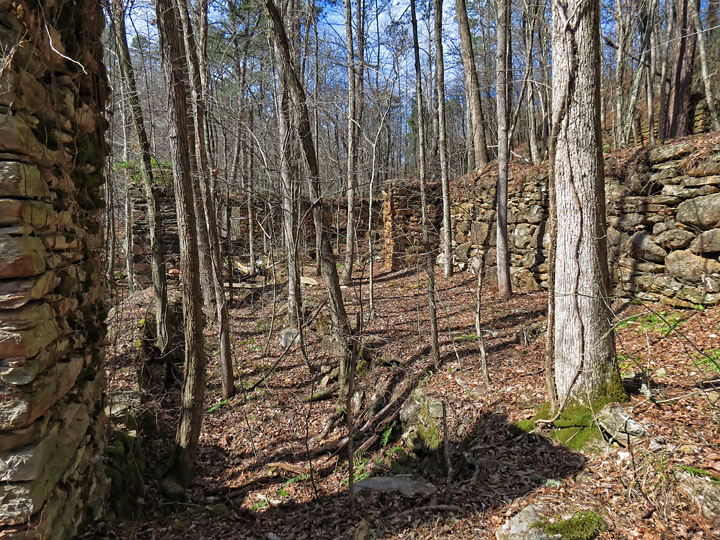 There is also a stone-lined channel in the interior, possibly an internal sluice of the millrace.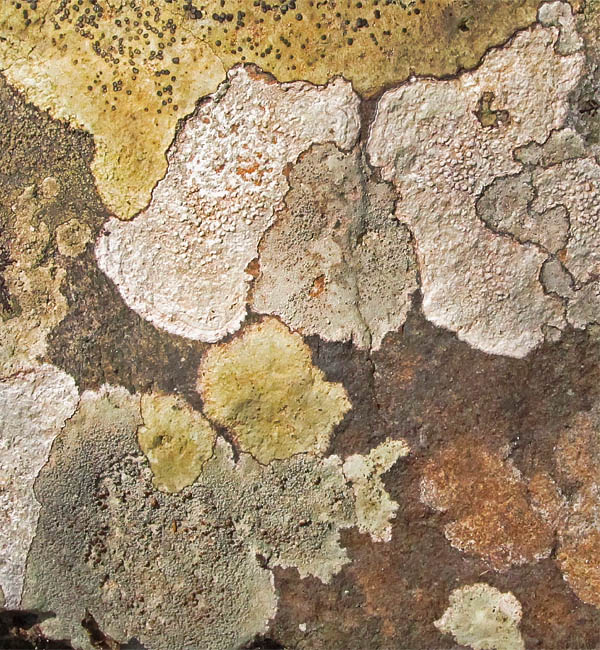 Lichen spores on rock face
More shots of the SW creek-side wall - (above & below)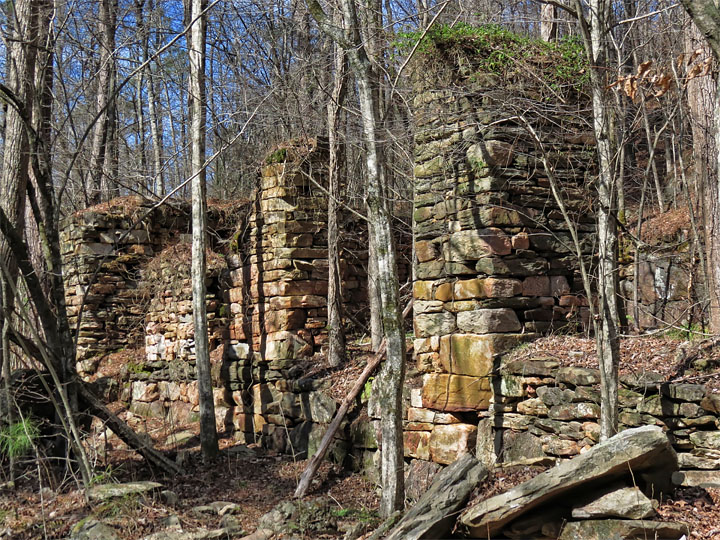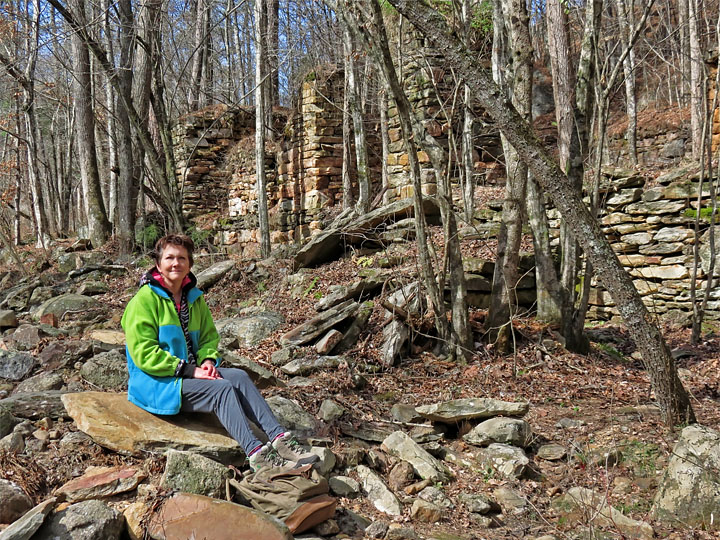 Taking a break...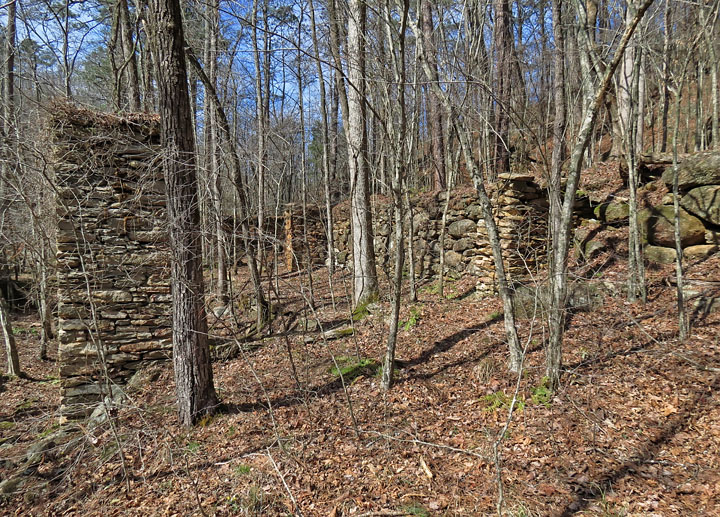 View toward interior through the open SE side.
Only the corner wall columns remain on this end of the mill.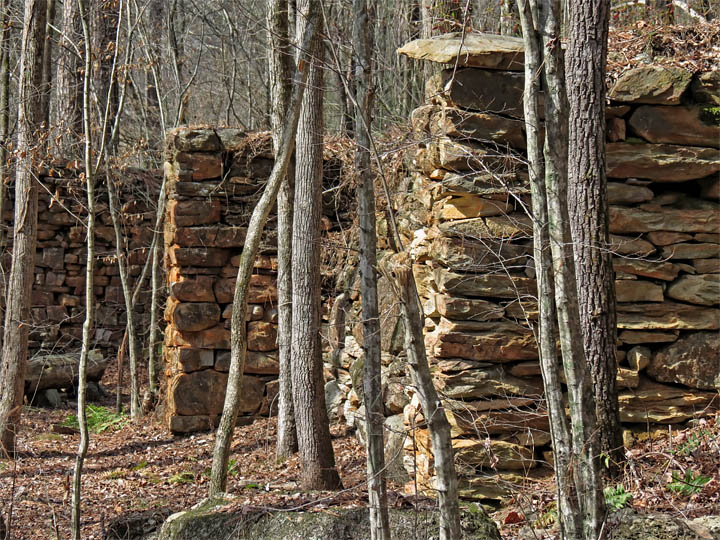 The NE walls are built into the hillside, with the old road at the upper level.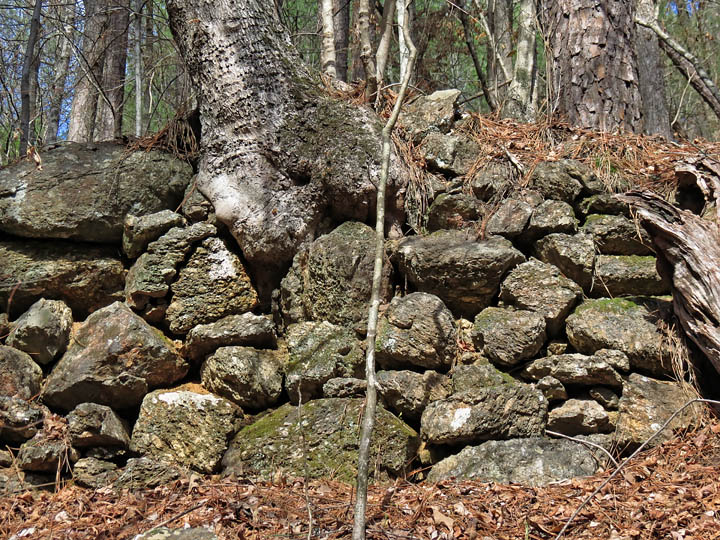 A coarse rock wall supports the old road bed both above and below the mill site.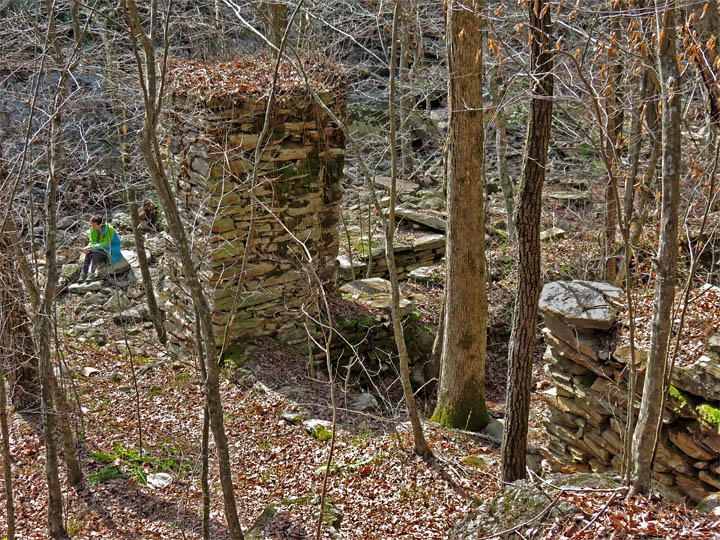 Looking down from old road above east corner, creek in background.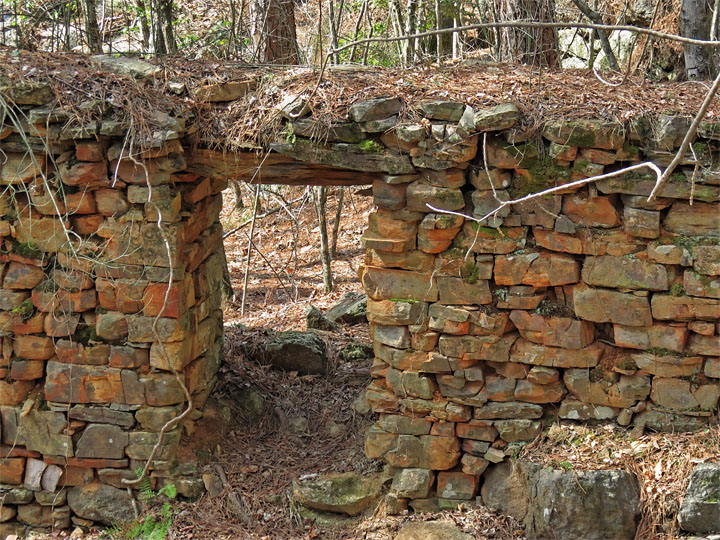 Another view from above, at the NW wall.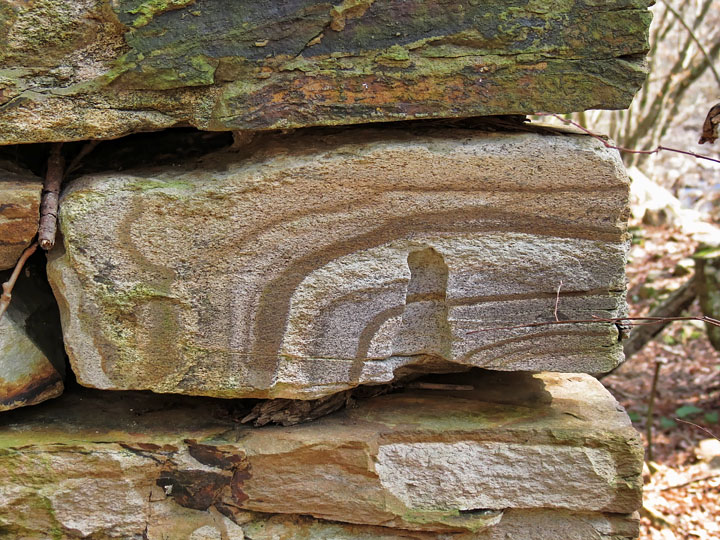 You can see the drill hole originally used to split this corner stone.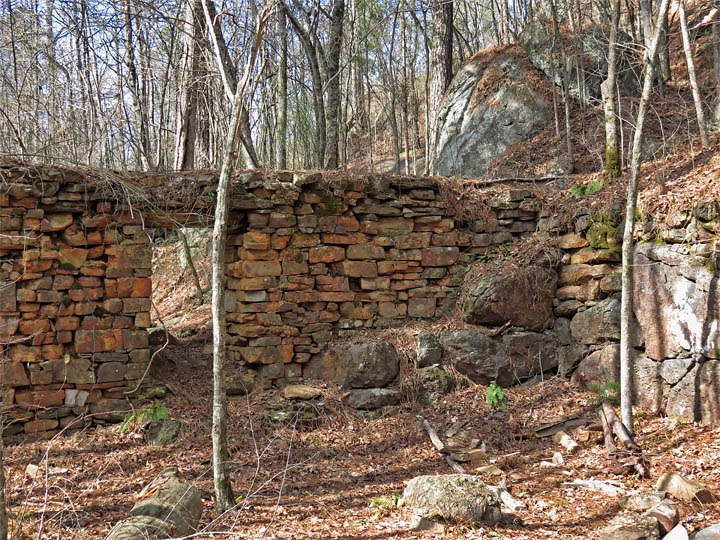 The old road runs between the top of the wall and the big boulder at upper right.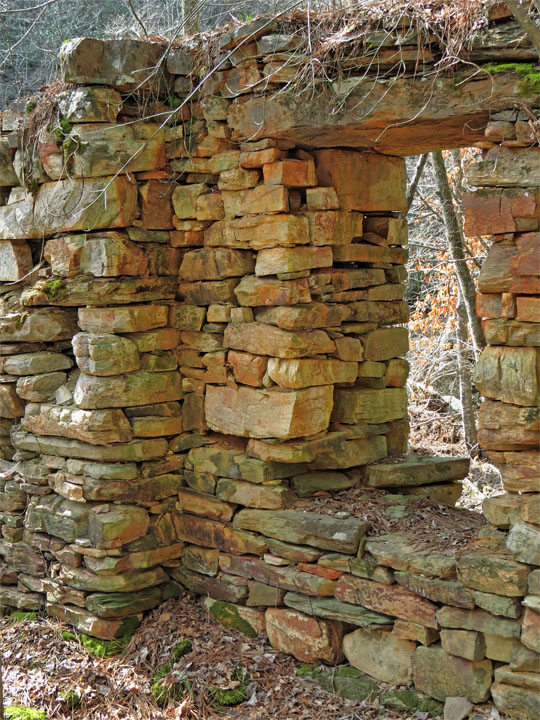 Window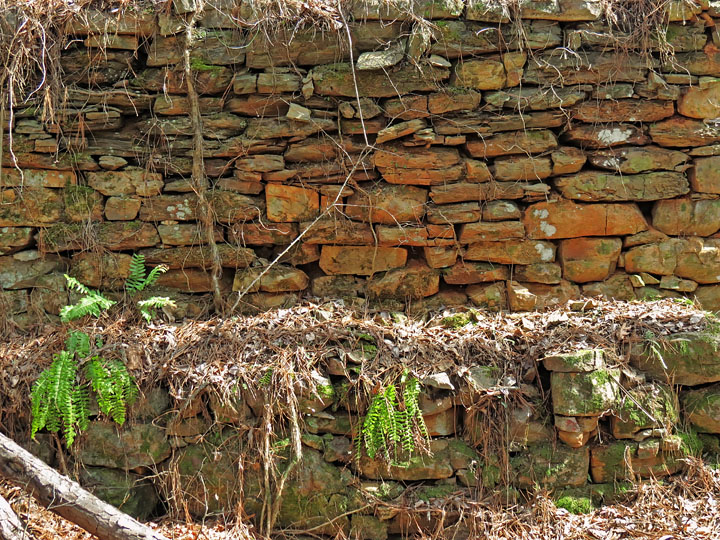 Shelved wall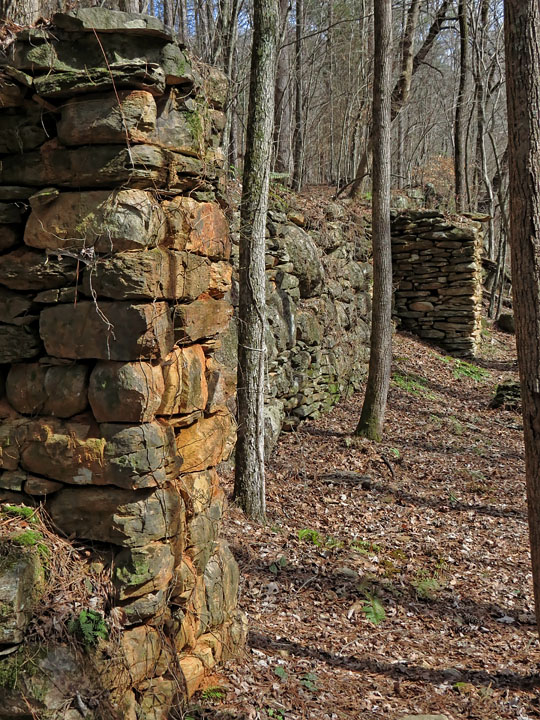 Interior of NE wall, built into hill-side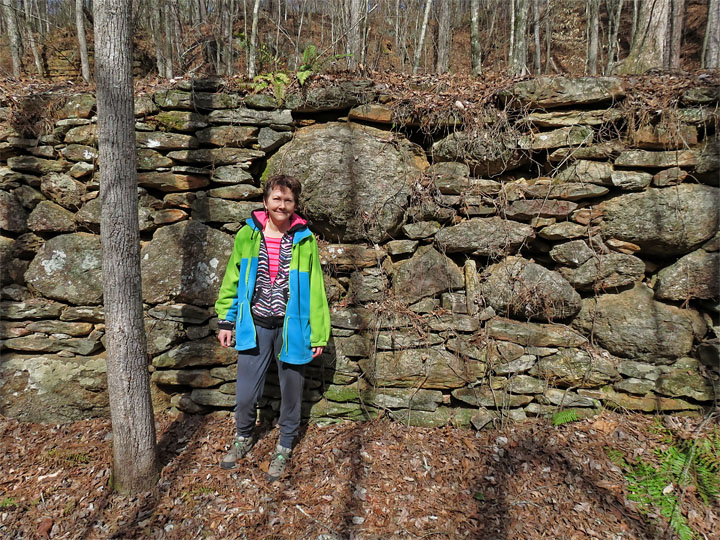 It took some work to get some of these boulders fitted into this wall.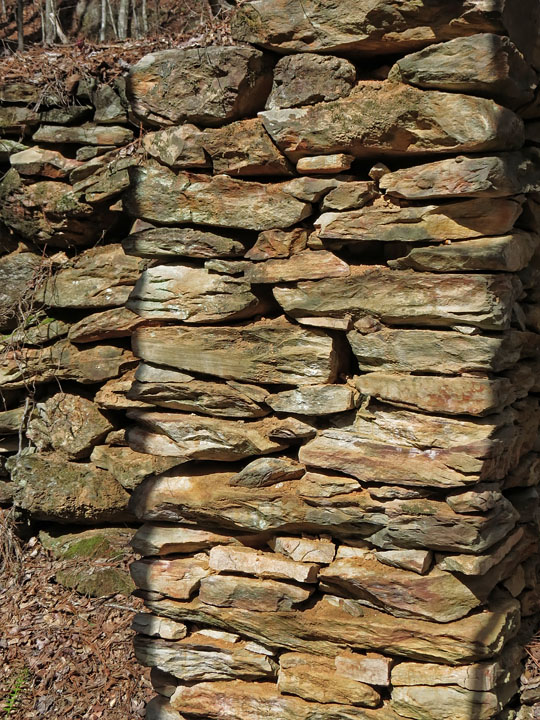 Stone pillar detail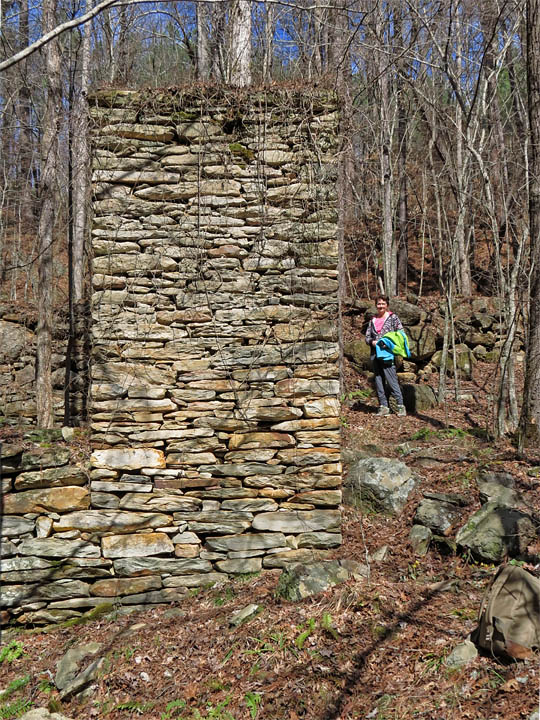 South corner of Mill. The stone work at this end of the structure
is much finer than at the opposite end; probably a later addition.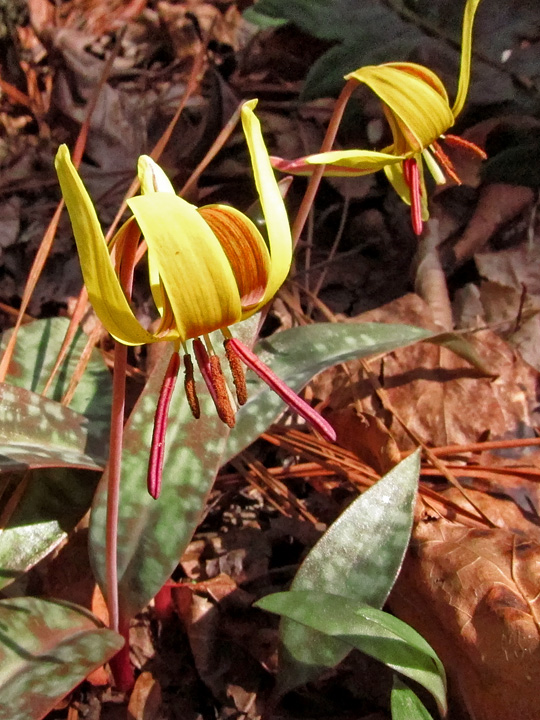 Trout lilies (Erythronium umbilicatum)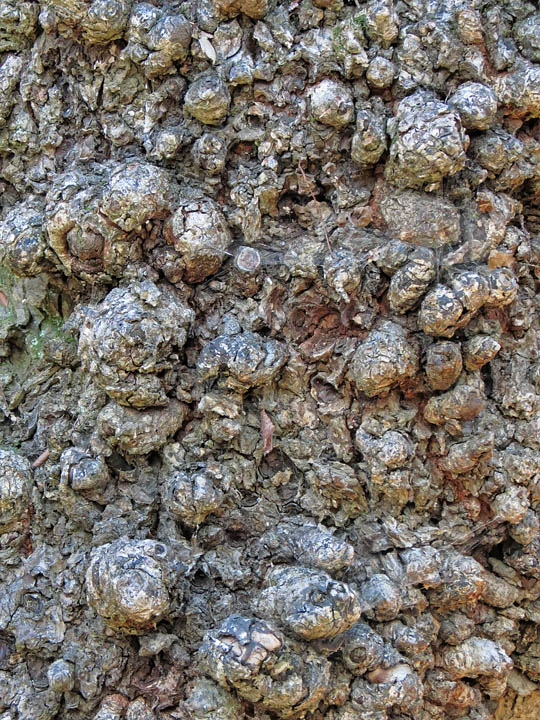 Galls on tree trunk.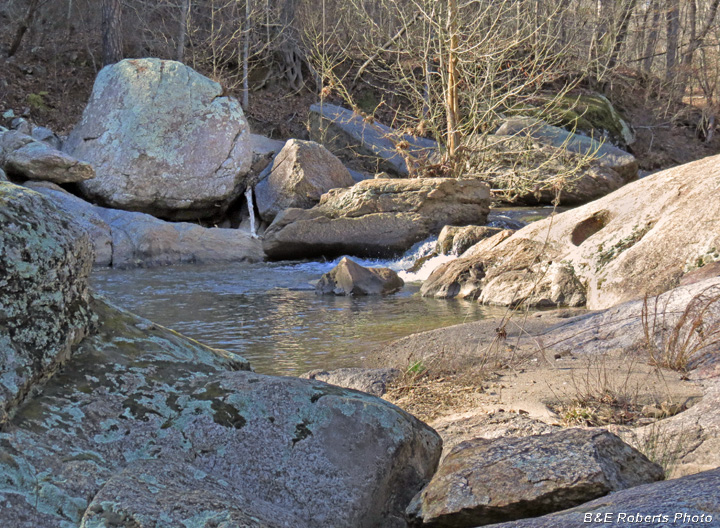 Stamp Creek at the so-called "Indian Rocks"
---
Pages from an R.H. Jones Mfg. Co. brochure, late 1800's (courtesy of Richard Wright):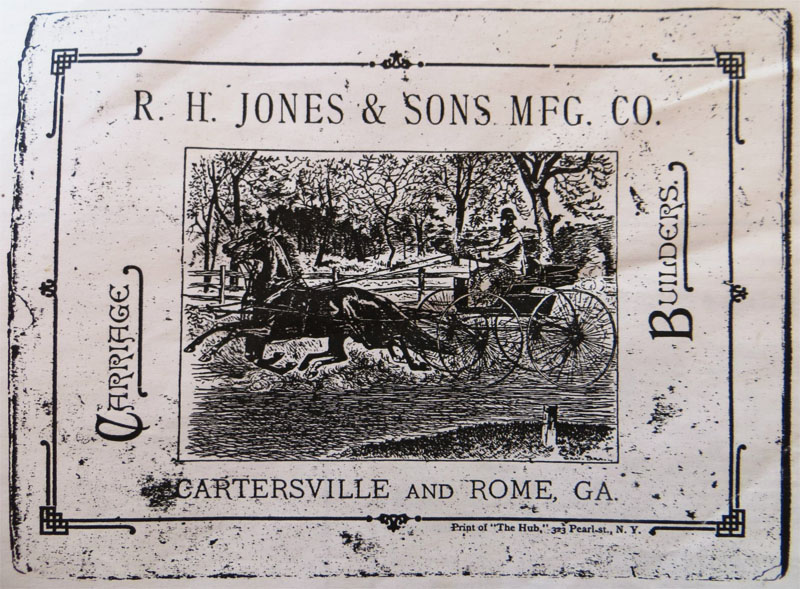 Carriage advertisement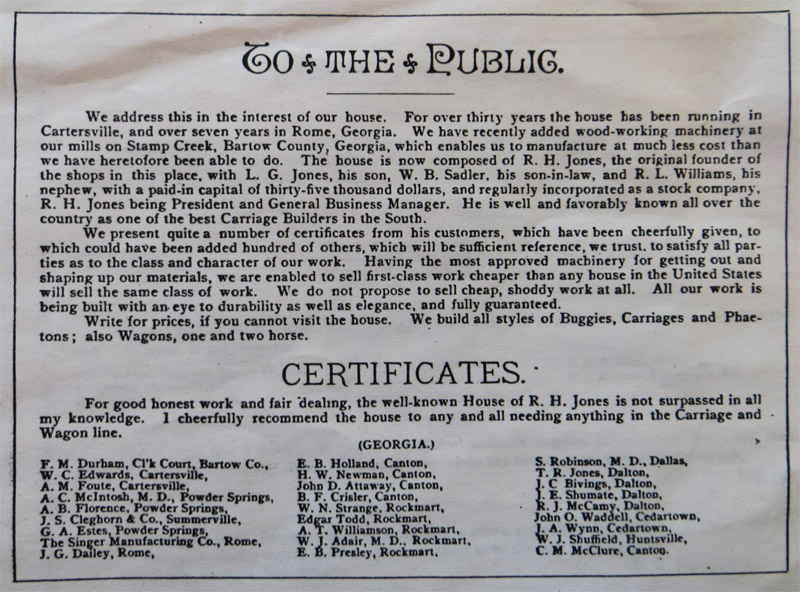 This document refers to the Stamp Creek mill location.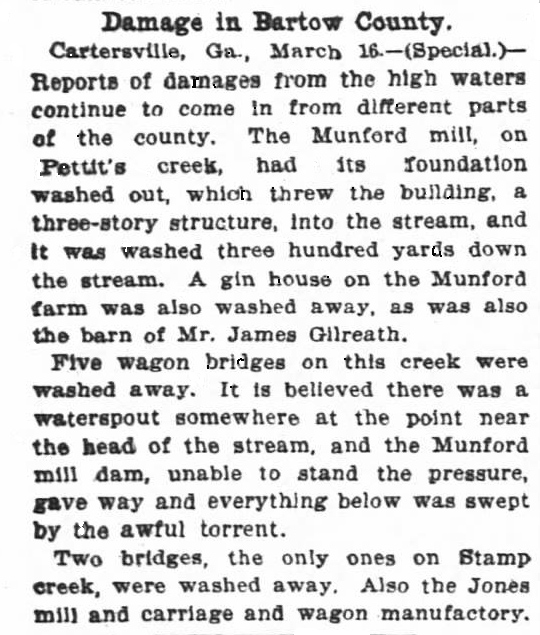 The mill was mentioned in a news article on the 1899 floods.
---